It all started with an innocent question: "how is money made, daddy?" which led to the inclusion of this particular item on our Bucket List.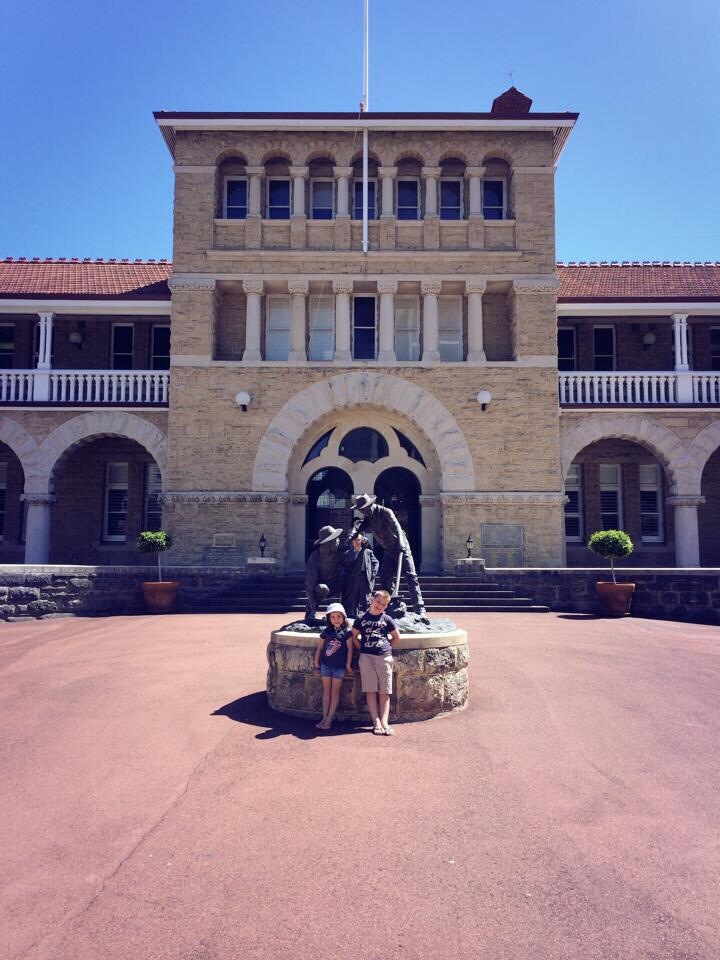 When visiting Perth, WA we added a visit to the Perth Mint – www.perthmint.com.au to our itinerary- it was sure to answer many of the questions our two kidlets had about coins and notes. We hired a car for our entire stay (we can highly recommend Bayswater Car Rental) and easily found a secure car park close to the Mint. However, if you are on foot and using public transport, the site is a mere 15 minute walk from the Perth Train Station and the free RED CAT bus service stops outside (bus stop number 6).
During our visit the Perth Mint was undergoing massive redevelopment. It has now reopened with many exhibits on offer. Having missed these on our trip we are unable to review them, but would love your feedback.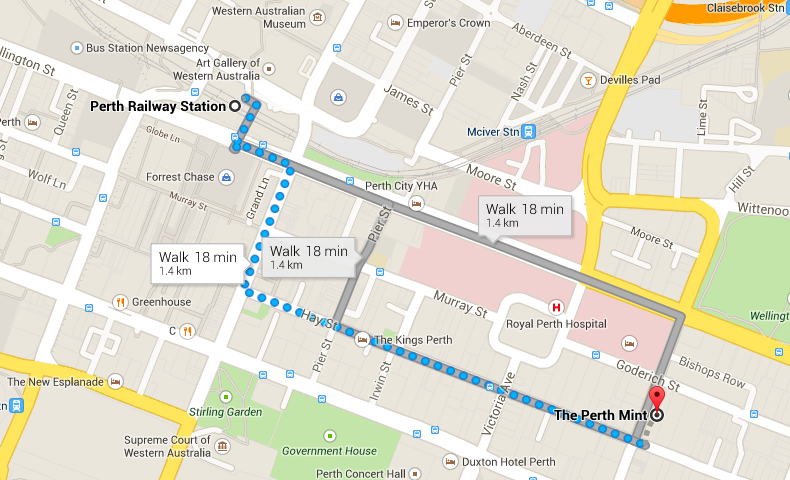 There were two highlights to our trip: The Gold Pouring demonstration and the Guided Heritage Talk. The history of the Mint fascinated both Master R and Miss N. They were able to touch and feel replicas of the largest gold nuggets found in Australia and learned all about how gold is found a little differently in Western Australia compared to other parts of our country like Ballarat and Bendigo.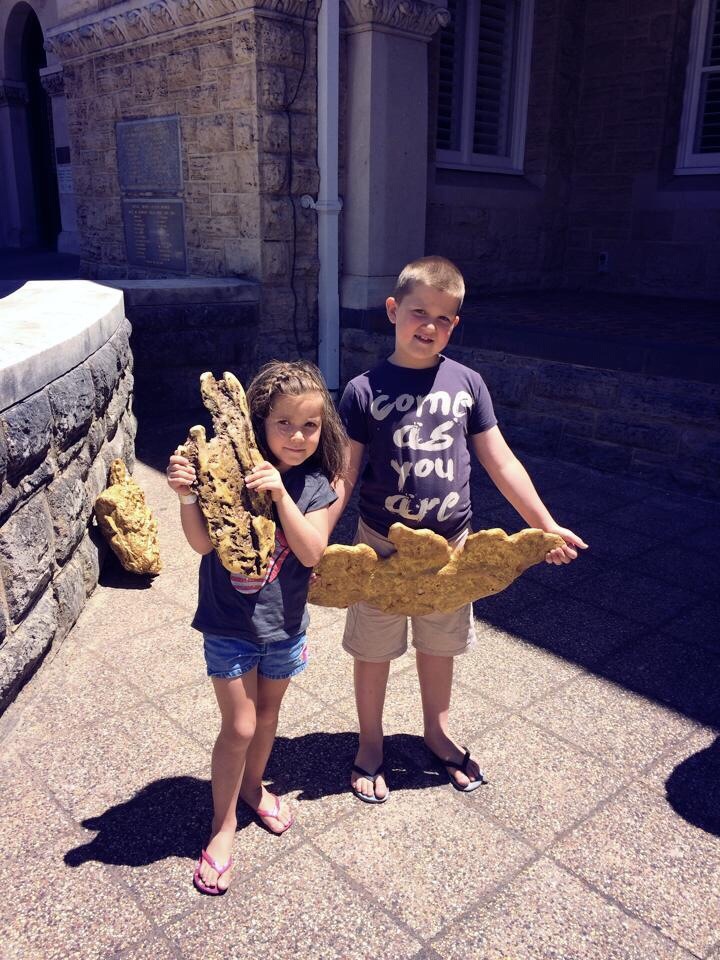 The Perth Mint was opened in 1899 and was Australia's third branch of the Britain's Royal Mint. With a little use of our imagination we were taken back to the construction of the site and the daily life of the people who worked within it's walls and the mistress of the house. It was fascinating. We also learned about gold sovereigns which were created at the Mint until 1931. This put the Gold Pouring into context which we were able to watch in the dark before we engraved our own coin to remember our trip.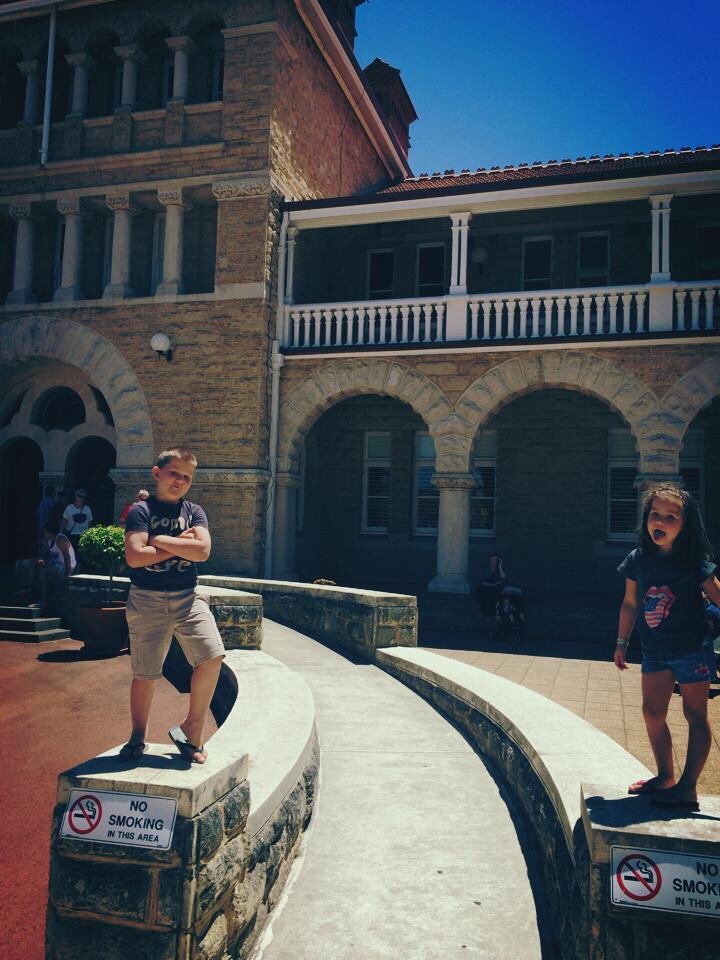 The Gold Pouring is a quite something. The event occurs in the Mint's original melting house. A solid gold bar is heated to molten temperatures and poured into a mould before being submerged in water. It is then tossed into the hand of the demonstrators gloved hand and shown to us all. Interestingly, the brick walls are embedded with gold dust after decades of continuous refining – much of it with the same bar of gold!
The Mint is a great excursion for kids, answering some of those tricky questions they have about its manufacturer. It is an expensive day with entry $60.00 for a family pass and then extra to engrave your own coin (I think that starts at $17.00 each). Both Master R (7) and Miss N (5) enjoyed exploring the site and left knowing a lot more about gold, its history and how coins are minted. I recommend a visit if you can fit it in.