Have you ever wanted to walk out into the ocean into the horizon? Ever wondered how it would feel to walk that far without getting wet? We've walked along many a jetty here in Australia but they are largely only a hundred metres or so long. Not in Brusselton, WA. Here the jetty is an entire 1.8 kilometres long.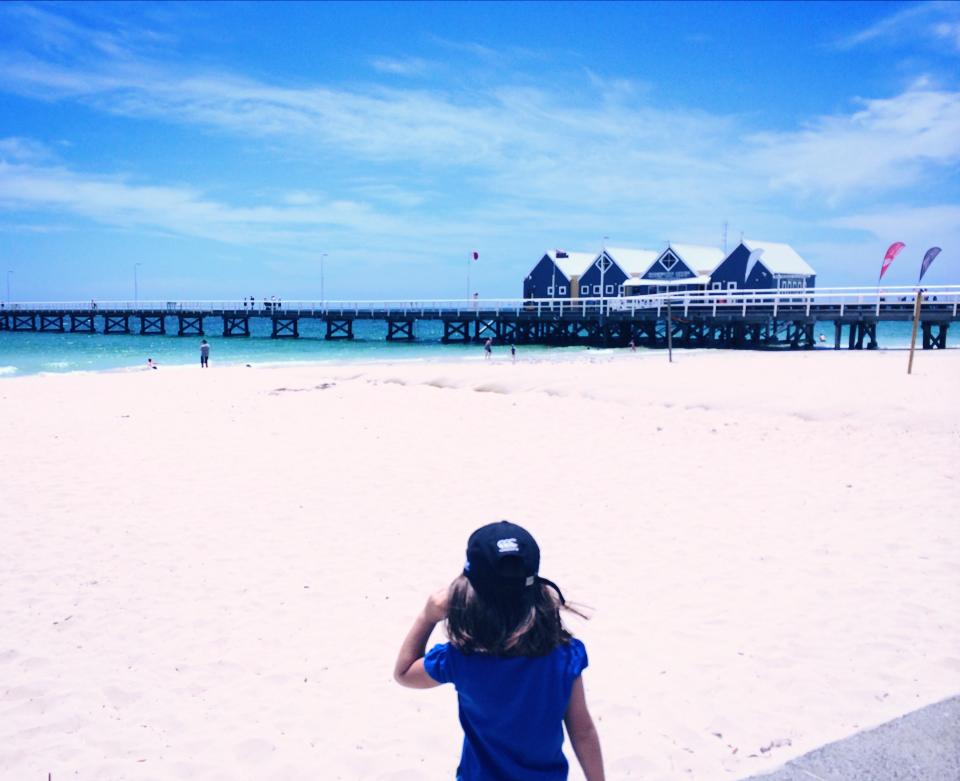 The Brusselton Jetty – www.busseltonjetty.com.au extends across the Geographe Bay, is the longest  timber-piled jetty in the Southern Hemisphere and has been heritage listed. It is absolutely stunning. We just had to walk it.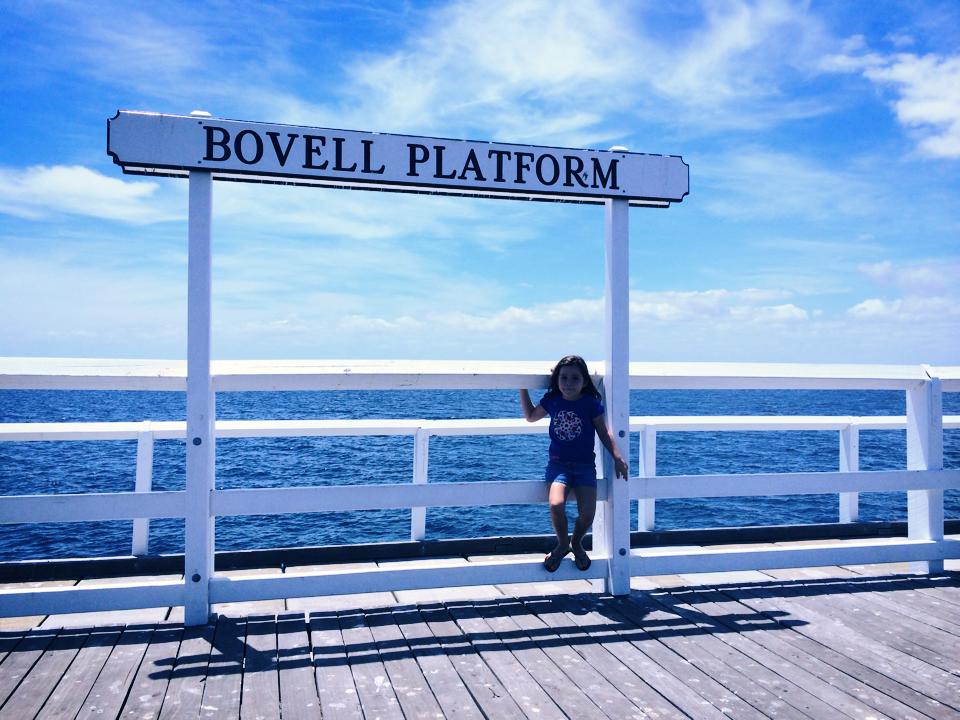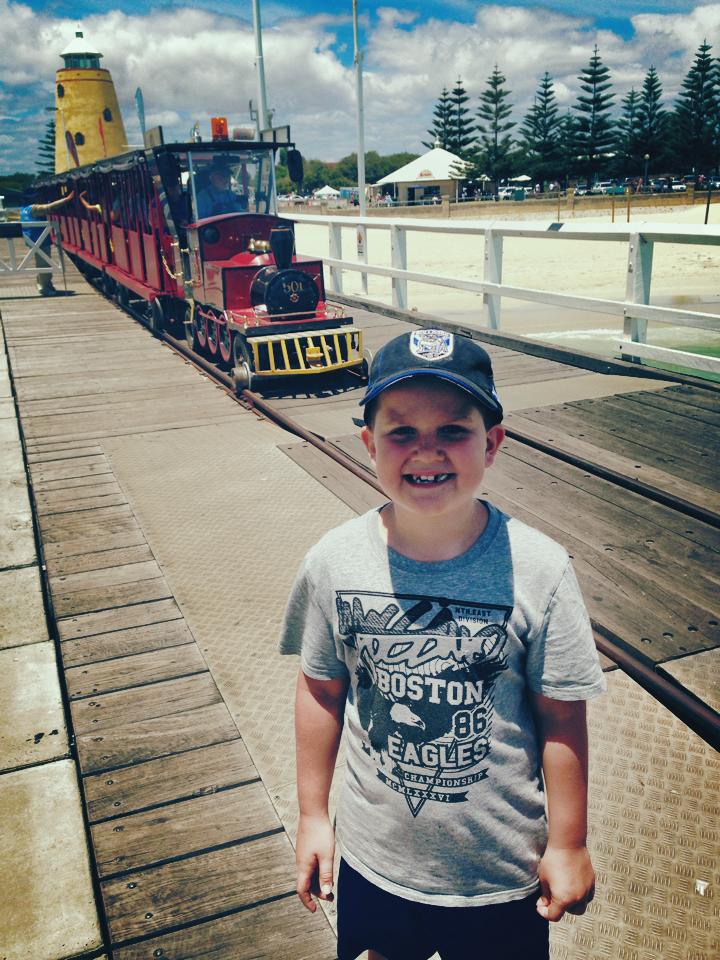 The day was hot – in the mid 30s. Master R and Dad gave up half way. They've not so into milestones, but Miss N and I like the challenge. We walked all the way to the end. Was it worth it? Maybe. The Underwater Observatory was booked out (and was for another four hours) so we were unable to investigate it, as was the train back to the start. The feeling of being at the edge of Australia was quite surreal. We were standing above a granite reef. The water was crystal clear. It was stunning. We had to get back to the beach and swim!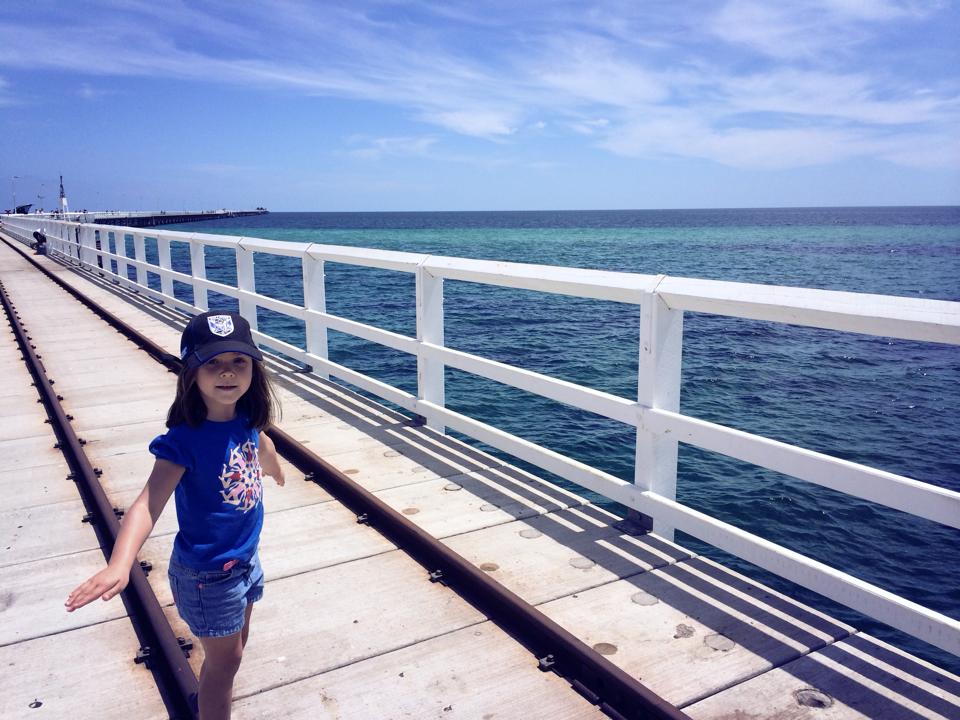 The Jetty costs $2.50 for everyone over 17 years of age. Need the train? Entry is $11.00 for adults and $6.00 for children. If you would like to visit the Underwater Observatory a family pass will cost you $75.00 (which includes the train ticket). We arrived at 10.00 am and both the train and Underwater Observatory were booked out until 2.00 pm, so I suggest booking very early or the day before to guarantee you a suitable time.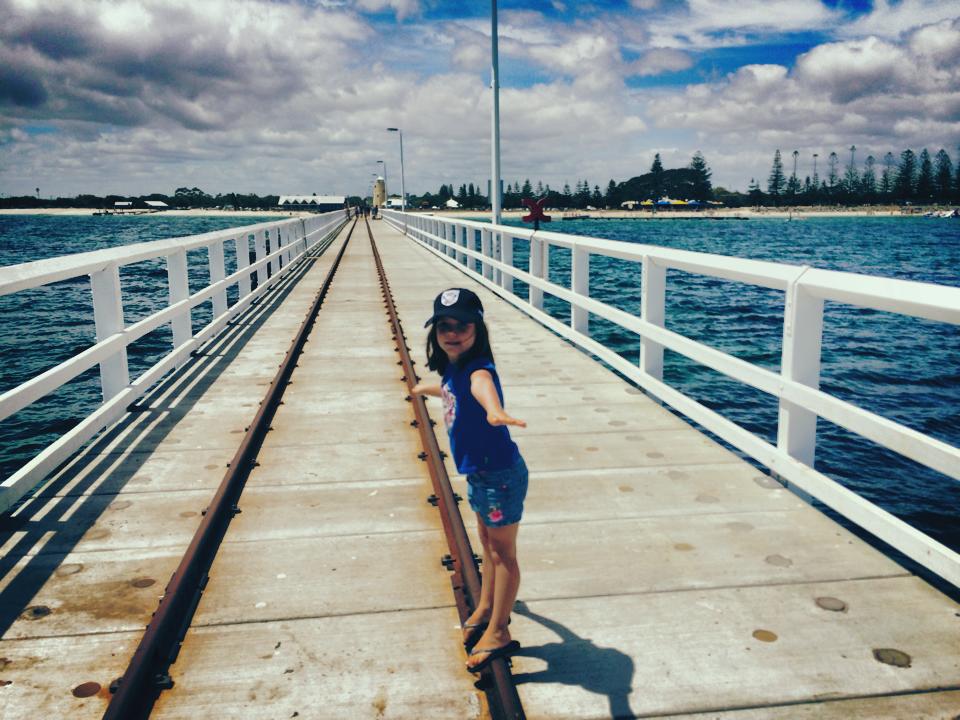 If you are swimming, remember sunscreen. The sun is deceptively ready to burn if you aren't protected. Simmo's ice-cream is just off the jetty with some superb flavours if you need cooling down (I fell in love with the ginger ice-cream).  The Goose is also nearby which has a great reputation. Go on, try it!