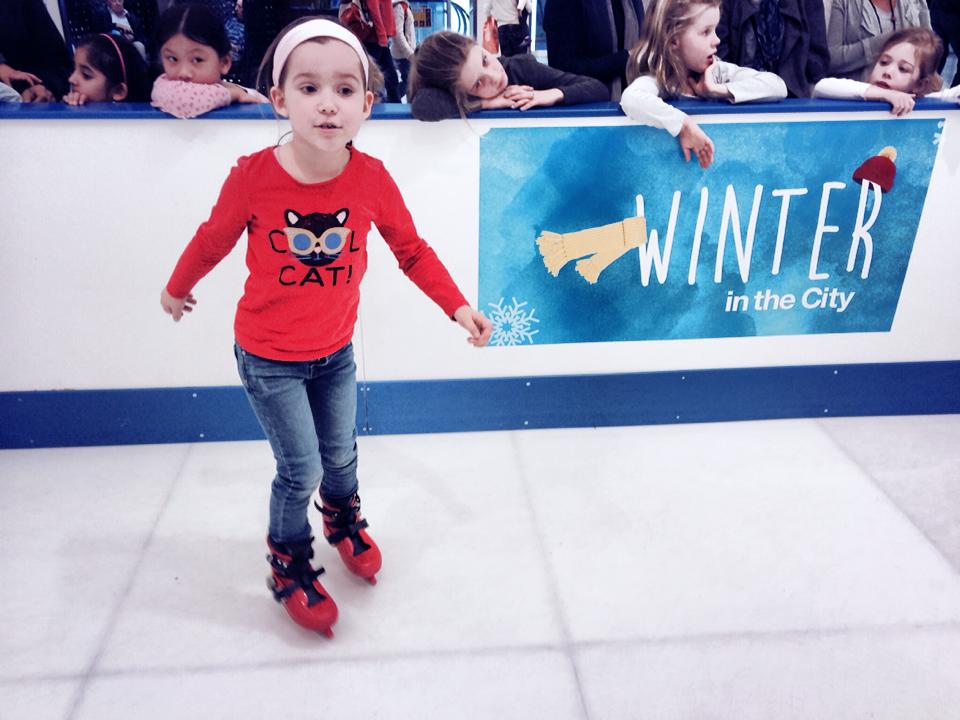 Down here in the Southern Hemisphere ice-skating is not something that every kid is exposed to growing up. It's not cold enough for our lakes to freeze over and ice-skating rinks are not that common.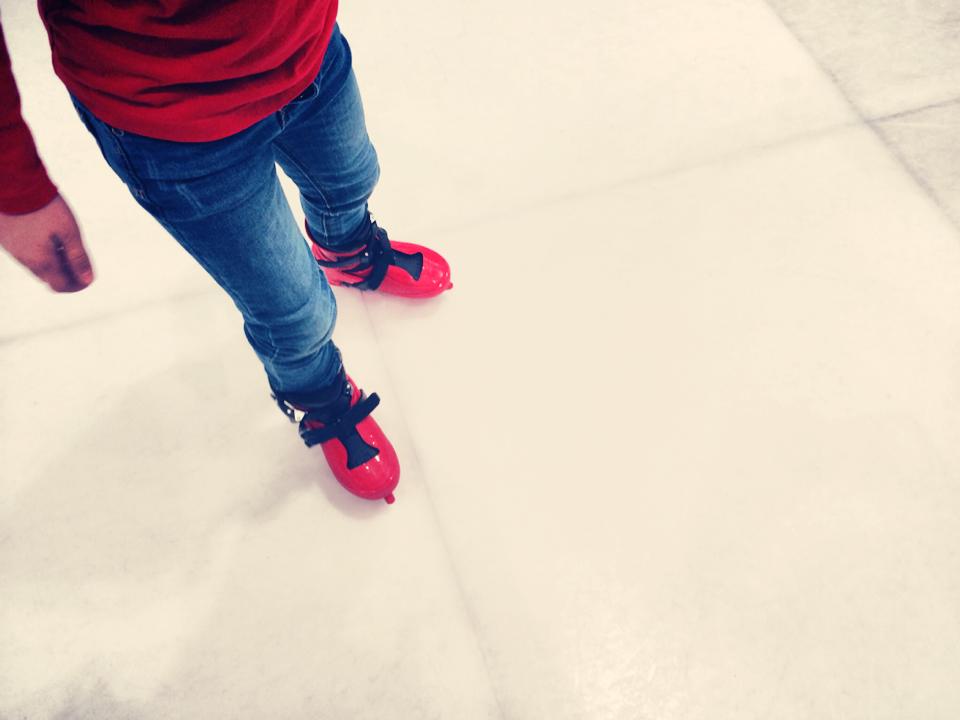 Miss N is a Peppa Pig fan. On watching the Ice-Skating episode (see below) she has made it her top ambition to learn to skate even asking for skates in her last letter to Santa.  It is one of those activities where you need to pick your time. Rinks are notoriously cold (being made of ice and all) and they are a little out of our way.
[youtube https://www.youtube.com/watch?v=KOPg4TwN5IU]
These school holidays I've noted that pop up rinks are appearing in numerous places. They've become a trend almost. When I learned that Top Ryde City had a FREE ice-skating experience available for children right through the school holidays I knew it was a a golden opportunity. I could determine if the kids had the coordination and determination to skate for more than 5 minutes and I could then decide if it was an activity we should pursue more often.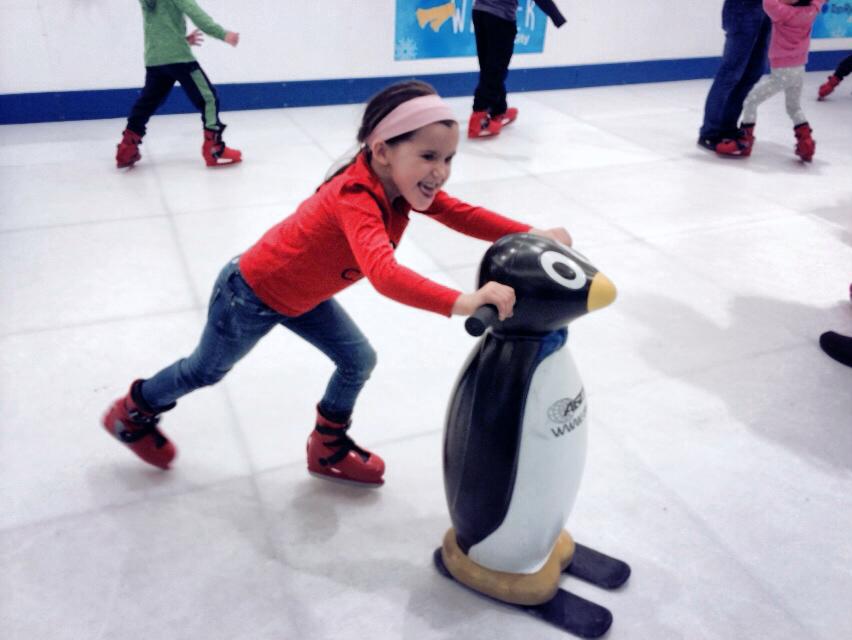 The rink was small and the size of a small pool, but perfect for our first time skaters. The skates were pretty cool – not the old lace up beige sort that I grew up with! Although there was a queue, we were skating within 15 minutes.  What I noticed almost immediately was that there was no ice! Nil. None.  The floor was made from a type of ice substitute that wasn't cold but still allowed the skaters to glide and skate.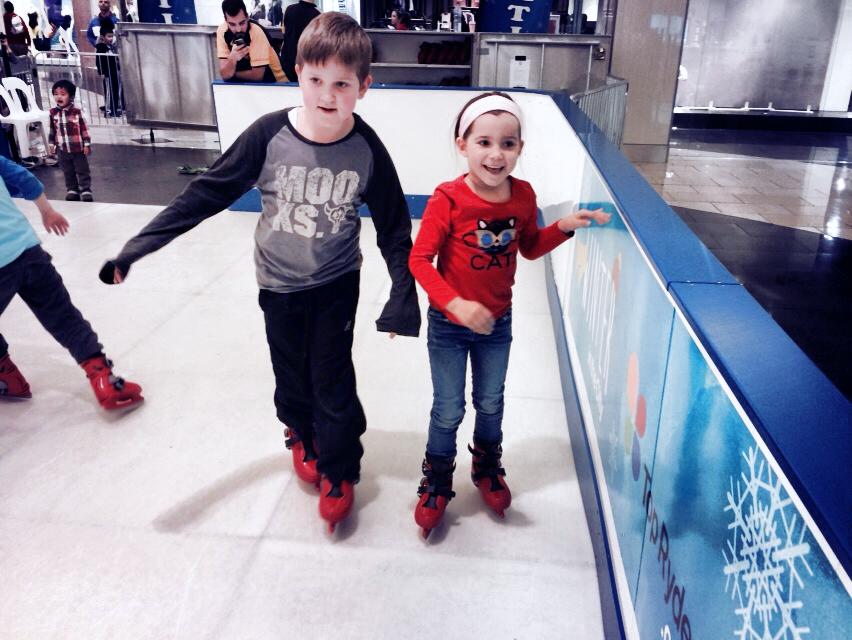 The session lasted for about 10 minutes. In that time the kids had a few spills, but always got up with a smile on their face.  It was a success! We went back a few times.
If you wish to ice-skating there are rinks around Australia which you can visit throughout the year. Click here for a full list of permanent sites. Many capital cities are hosting pop up ice rinks in July – so check your local media sites for details.