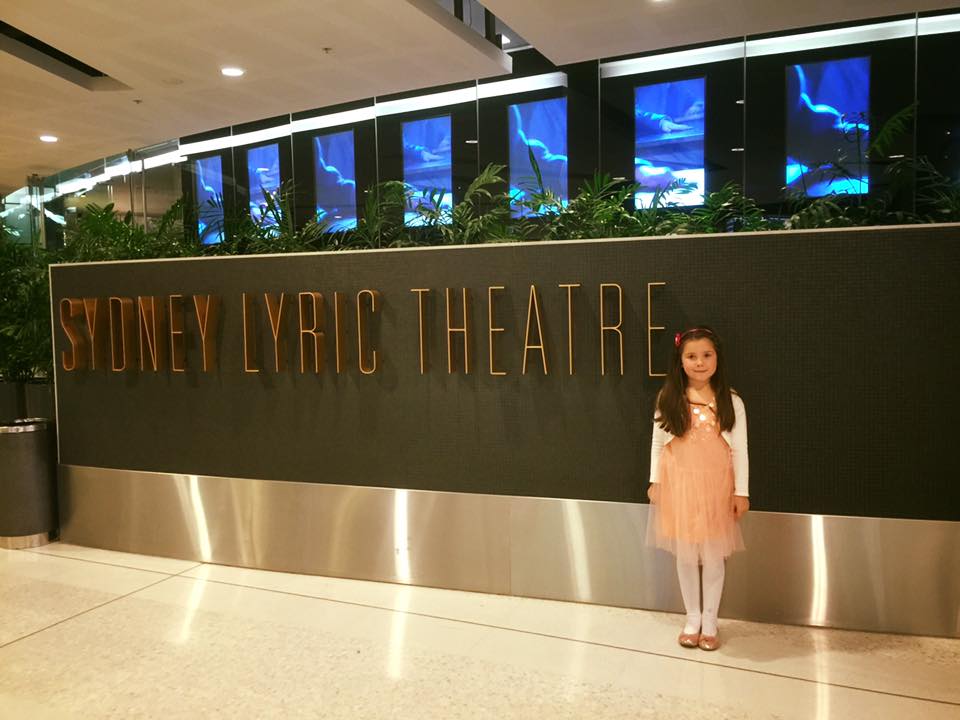 Musicals found their way into my heart as a result of one of my first cinema experiences. We were living in Darwin and my parents took me to see Annie. I couldn't keep my eyes off the film. When I got home I wanted to dye my hair which my red-headed mother would not allow. I even asked my mum if I knew any orphans in the hope I could befriend one! (I'll leave her response for another day)
It wasn't until I was fourteen that I had the chance to experience my first musical live at the theatre. It's been on my Kid Bucket List for my kids to experience a musical before they hit high school.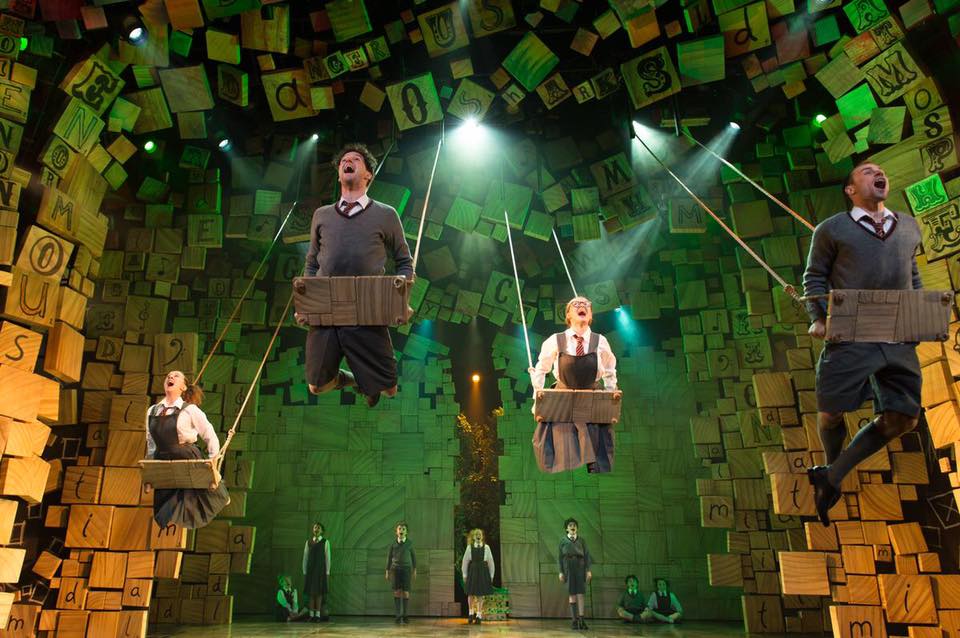 With original songs by talented Australian Tim Minchin, Matilda the Musical – au.matildathemusical.com is a masterpiece brought to life by the Royal Shakespeare Company. It opened in Australia this week at the Lyric theatre. We were privileged to be invited by Qantas Australia to see the show first hand. As a huge Roald Dahl fan my instincts told me it would be the perfect choice to introduce musicals to Miss N. She loved the book. She loved the movie. I was certain she would love it on stage.
We headed to the Lyric theatre a little early. With both Zumbo and Gelato Messina on the same floor I thought we could have a treat before the doors opened. Miss N chose Gelato Messina and we enjoyed one of their latest releases: a chocolate and gold honeycomb mixture. We watched the crowd gather and headed to the Lyric Theatre.
The call came to take our seats. I noticed lots of little kids walking around holding cushions and discovered that you can grab booster cushions at the cloak room. I sourced one quickly before finding our seats. We were in row C!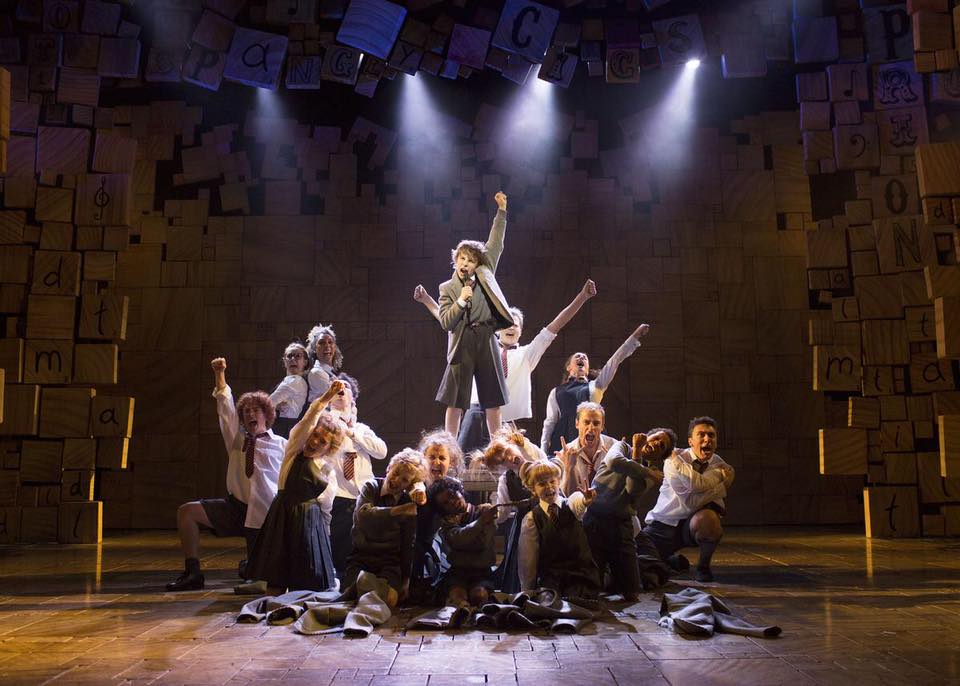 My gosh – the set design was spectacular. It appears as if vintage letter tiles from scrabble have been emptied across the border of the stage with a few baby blocks and chalk thrown in for effect. It's truly amazing and possibly one of my favourites to date (and while Miss N may not have seen a musical, I have seen numerous to compare it to).
Our performance was the third show of the Australian run and the very first time the children in the cast had performed (I think the child cast work on a rotation). Matilda was played by Georgia Taplin, a incredibly talented girl who reminds me in many ways to Harry Potter's, Hermione. Her voice was sublime, unfaltering in its ability to hit every note and draw the audience in to the story.
I don't like providing a synopsis of shows when I go and see them. I think that's unfair as it destroys some of the suprises that will unfold when you find yourself in the audience. What I will say is that Miss Trunchbull is throughly horrid in a way that is incredibly delightful and the Wormwood Family are humorous for all the wrong reasons. I will say that I was surprised by Miss Honey who was a juxtaposition of Matilda if I think about it a little deeper (both have had similar experiences as children but responded in totally different ways).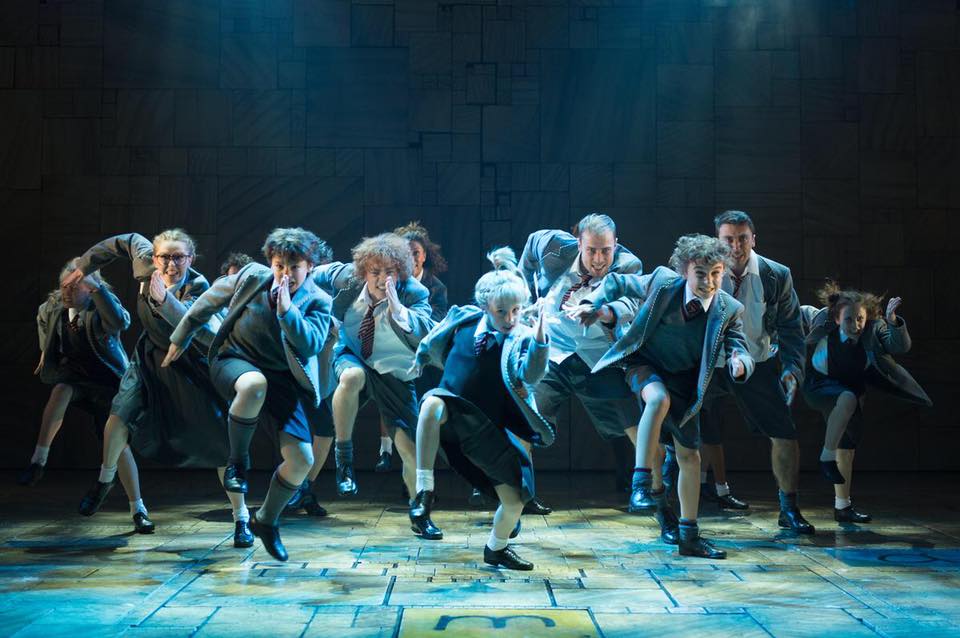 Trusting my instincts was the way to go. Miss N sat mesmerised during the performance. She did ask numerous questions throughout the show, mostly around the reality of what we were watching which she thought was magic! The show is also enjoyable for adults who will understand the deeper macabre themes and irony that are embedded across the story.
When the cast came back on stage to bow, I became teary. The children were the true stars of the show and brought it to life in ways I think no adult could. They received a well deserved standing ovation – the first I've given.
Matilda the Musical is an awe inspiring medley of delights that brings to life the quirky and hilarity that is Roald Dahl. The ingenious music written by Tim Minchin, combined with superb casting and the most perfect set design combine to create what must be one of the best musicals to take the stage in Sydney for a long time. I just wish I could have yelled "encore, encore!"
Matilda is currently playing at the Lyric Theatre at Star City, Sydney. You can buy tickets through Ticketmaster.
A gigantic thank you to Matilda the Musical's major partner Qantas for providing Miss N and I the opportunity to attend the performance for review.