The Docket Diaries Campaign is brought to you with support from Shop A Docket.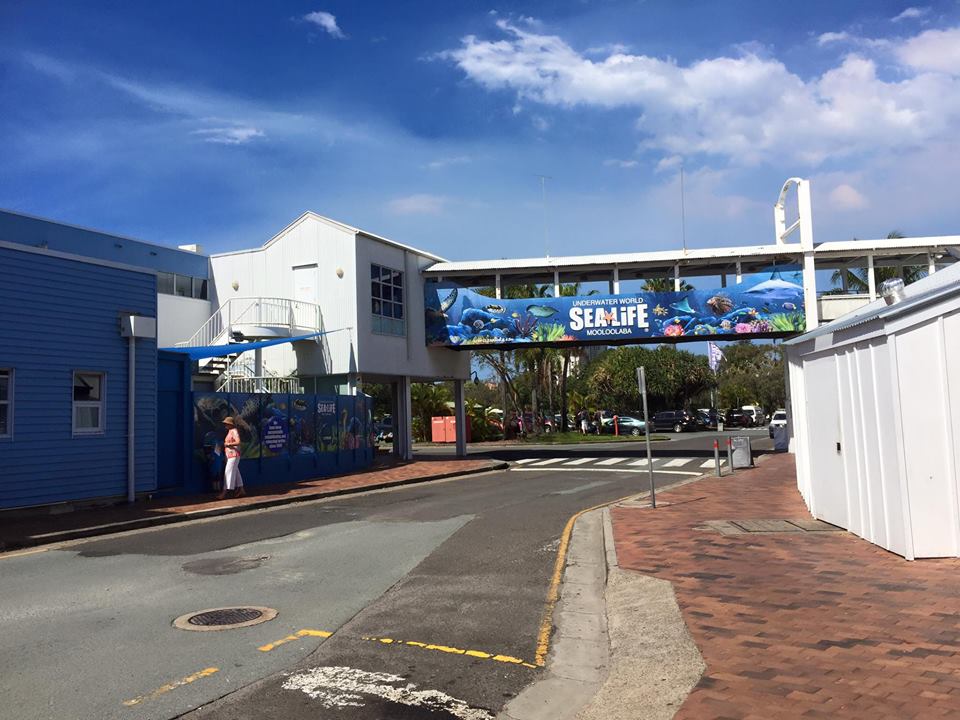 When planning a family trip, budget plays a fairly important role around where to go, which attractions to seek out, where to eat and your accommodation. On our recent trip to the Sunshine Coast, Queensland, we had quite a strict budget if we wanted to see the things on our Bucket List.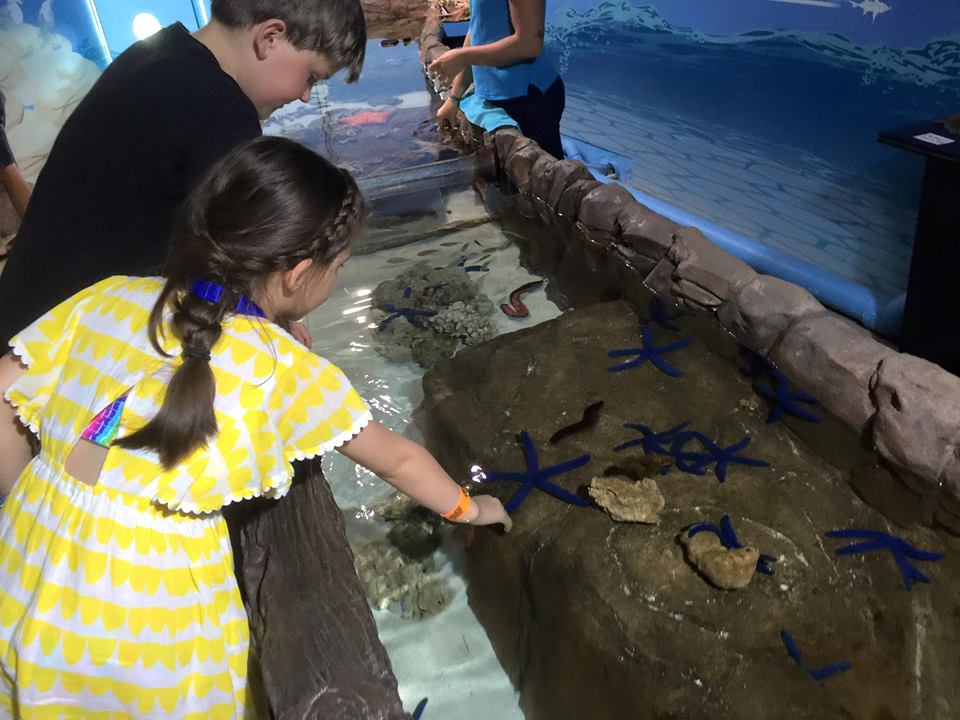 Being part of the Docket Diary experience inspired me to do a little forward planning. Using the Shop a Docket app I was able to quickly select and save deals for restaurants, cafes and attractions around Mooloolaba. As my phone travels everywhere with me, I also had it on hand when serendipity was in play and I could find deals in real time. I love that about the app too! Awesome, right?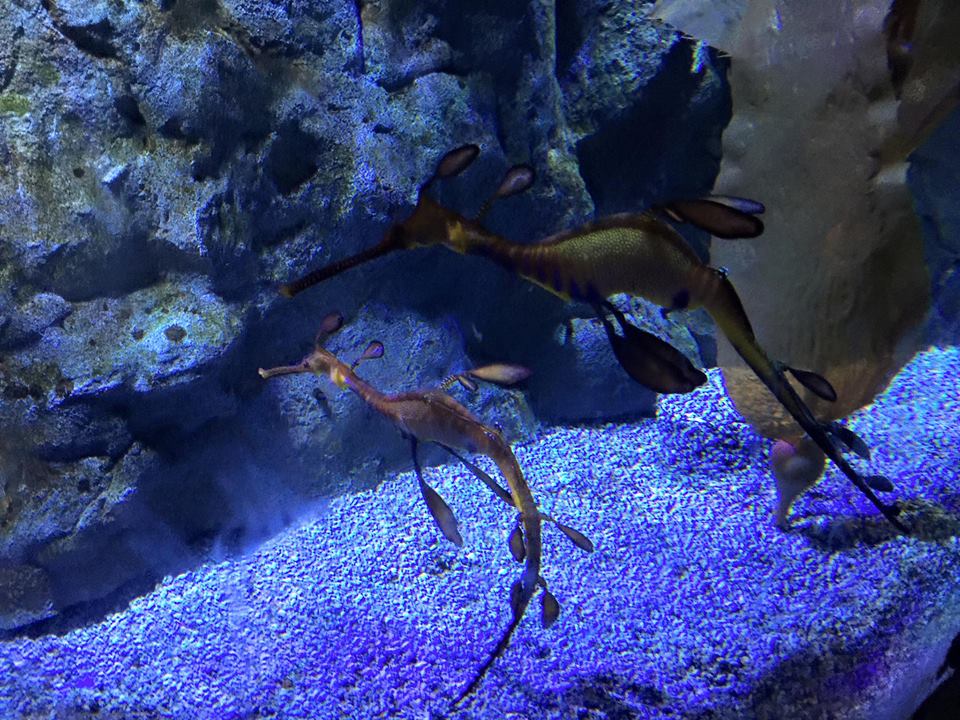 We are family a little obsessed by the ocean at the moment with both Master R and Miss N incredibly fascinated by the animals that live under the water. With this in mind, Underwater World SEA LIFE Mooloolaba was quite close to the top of our Sunshine Coast Kid Bucket List. I must admit to being surprised to find a docket available on the Shop a Docket app for 20% off entry! Ching Ching.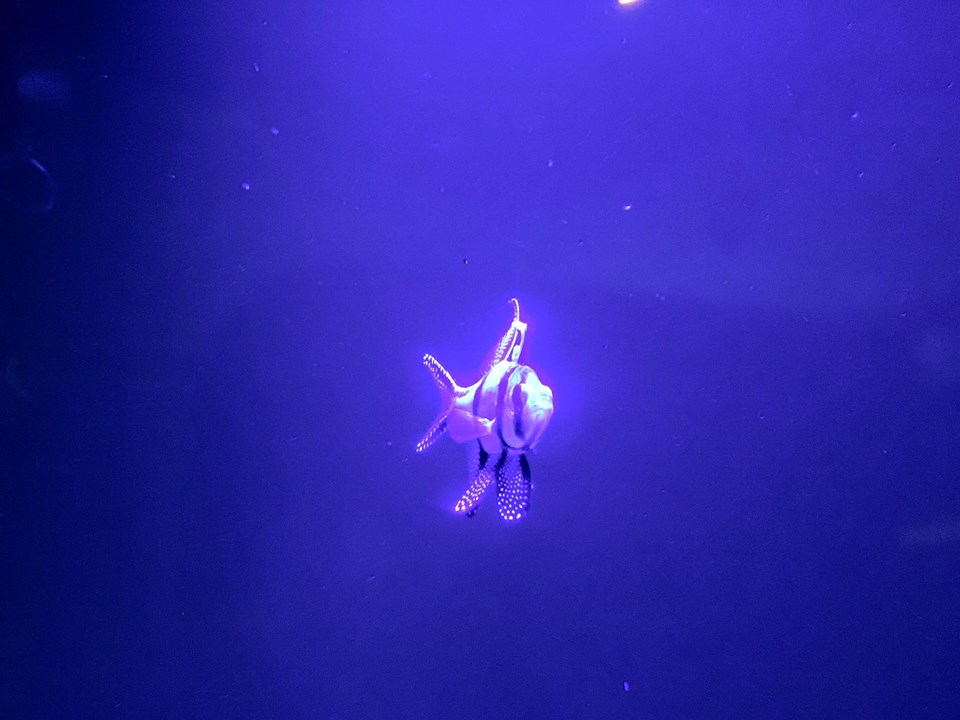 Our little family of four have explored aquariums across Australia and in California so you could say we have high expectations. Underwater Word SEA LIFE Mooloolaba did not fail to deliver! We were chuffed to discover on entry that for $3.00 the kids could receive a lanyard, pen and activity passport which they stamped at regular intervals along our exploration of the aquarium. They spent time at each tank so they could observe and learn about the creatures inside and then answer questions in their booklets before racing off to find the stamp.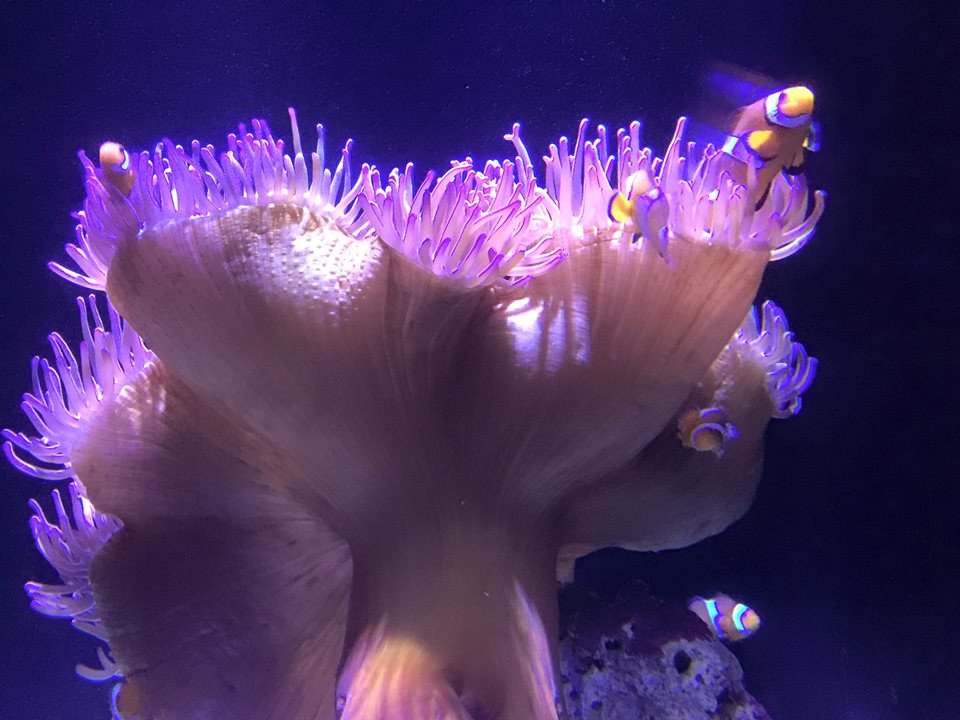 Underwater Word SEA LIFE Mooloolaba consists of sixteen themed areas that specifically look at that habitat or creature. These include the Turtle Temple, Crawly Creatures, the Conservation Cove, Otter Empire (which we somehow missed), Freshwater Streams, Pacific Reef, Jellyfish Kingdom, Seahorse Sanctuary, Tidal Touch Pools, Seal Island, Coastal Wreck, Billabongs, Shark Shipwreck, Coral Cove, and Bay of Rays.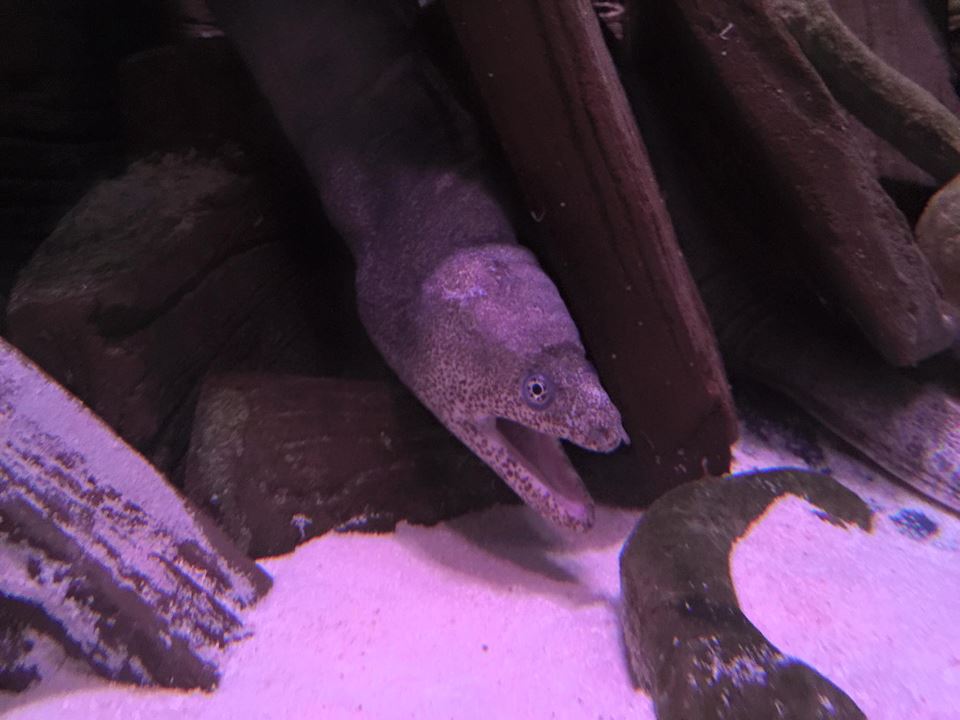 Our favourite section? Master R loved the Bay of Rays and stood beneath them for such a long time with his mouth agape I'm still surprised he didn't drool. Miss N found the glowing fish the most fascinating. T was just glad it was easy to get around and air conditioned! Me? I would have a hard time deciding a favourite although we did spend a considerable amount of time watching the seals (who, for an additional fee, you can swim with).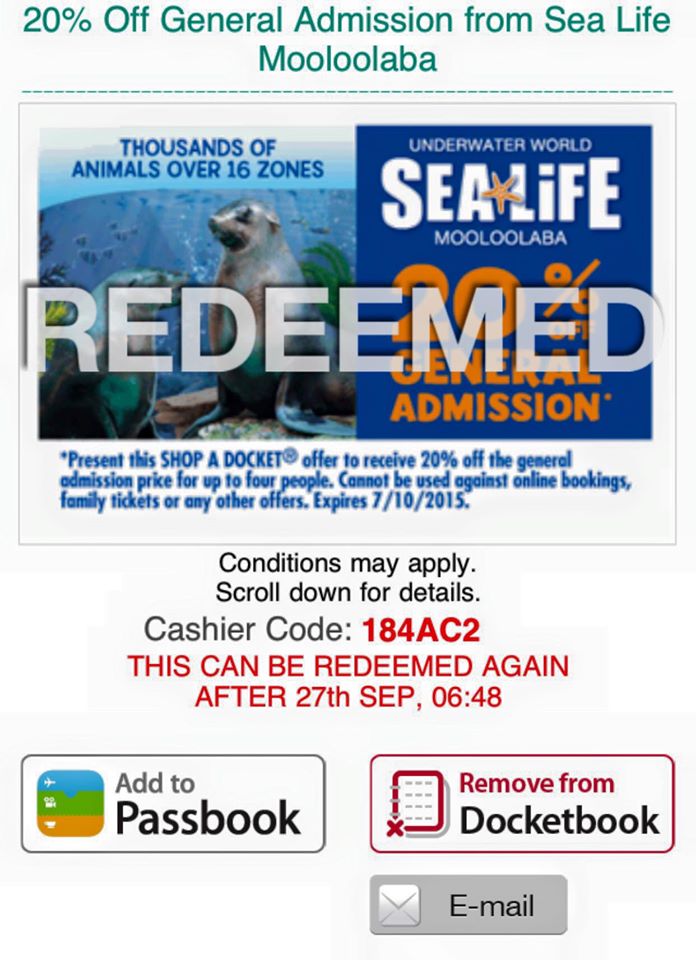 Using our Shop a Docket our we received 20% off our total booking – a saving of $22.00. That takes our total savings pool to $65.54 since the Shop a Docket challenge began.
Underwater World Sealife Mooloolaba Offer: Present the Shop a Docket offer to receive 20% off general admission for up to four people. Cannot be used against online bookings. See voucher for full terms and conditions.