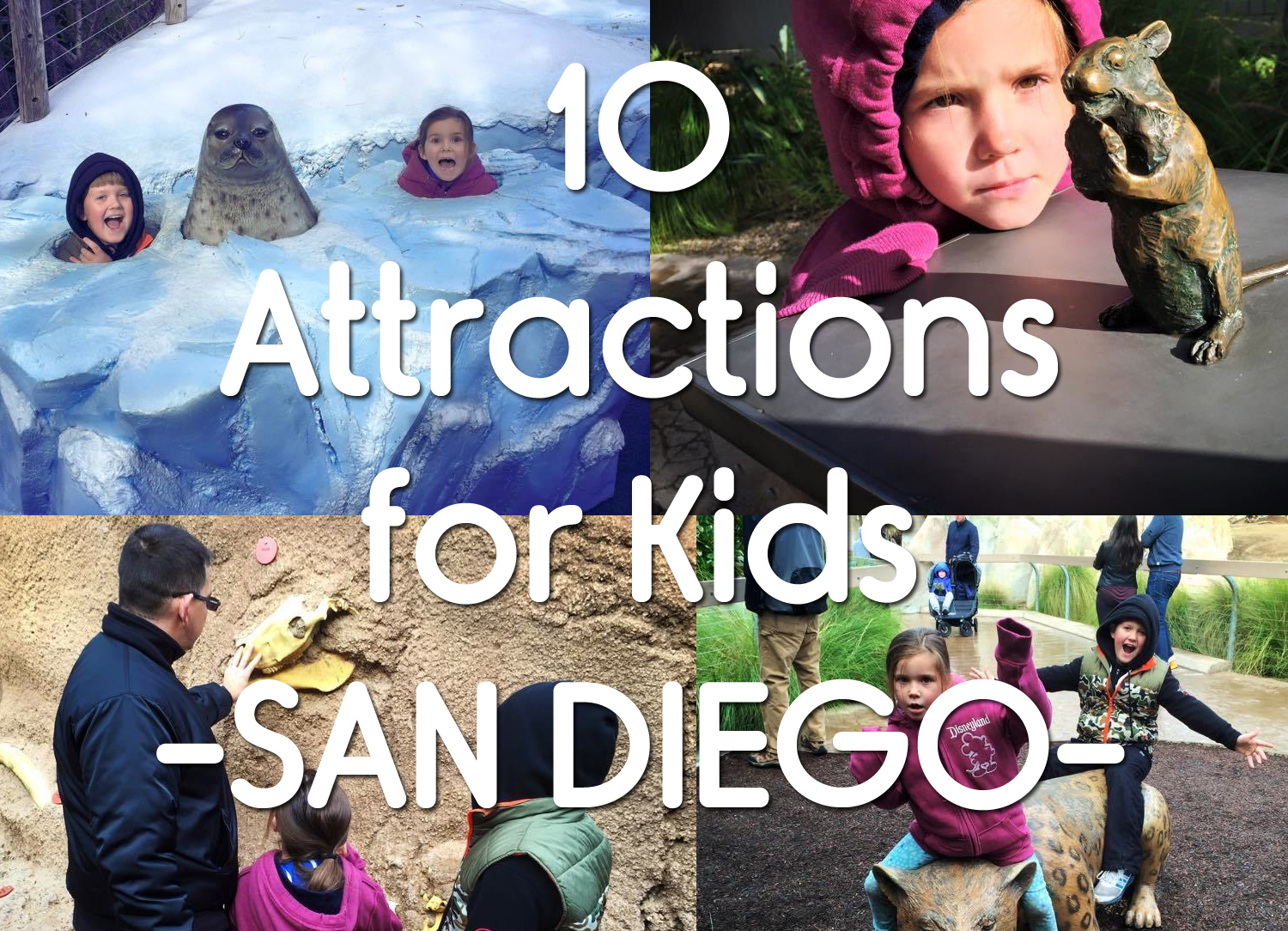 Just under 200 kilometres to the south of Los Angeles, right on the Pacific Coast near the Mexico border, lies the city of San Diego. When planning a trip to California we knew that a few days in San Diego was almost mandatory, especially when travelling with kids. There is so much to see around town and the weather, well…it's typically magic ALL year round!
We spent four days in San Diego, staying at the Manchester Grand Hyatt San Diego and exploring by both foot and car. There was never a dull moment and the experience provided us with a refreshing outlook on this amazing city.
Are you planning on a trip to San Diego? We outline our top excursion picks for you and your family.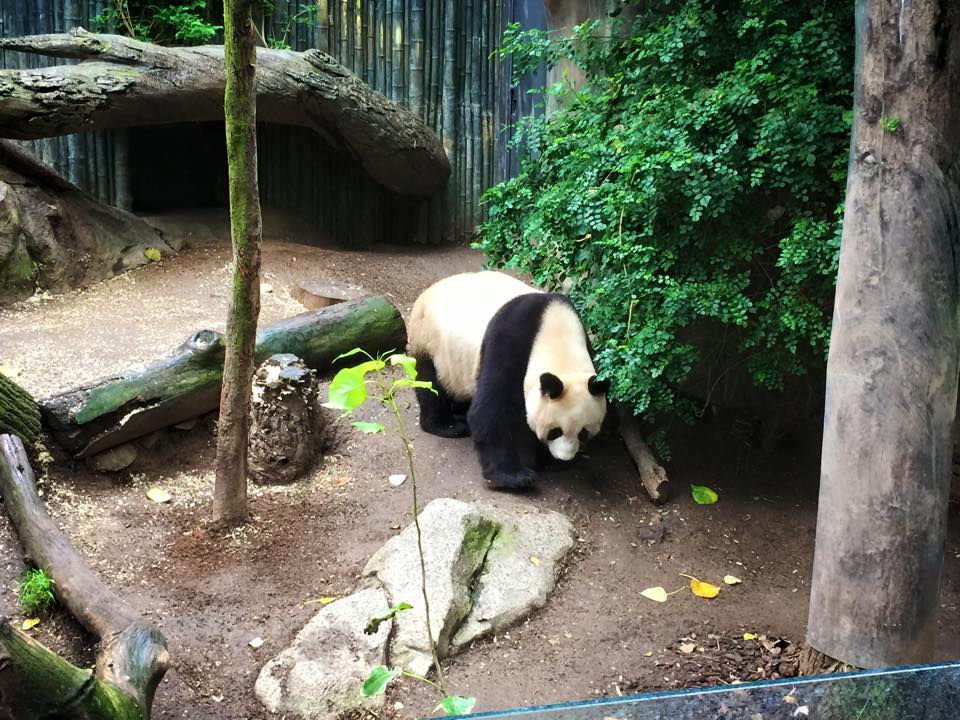 San Diego Zoo is one of the most iconic zoos in the world. It currently features around 4,000 different animals including Pandas which are on loan from China. Family entrance for 2 adults + 2 kids is close to $200.00 but it is totally worth it and includes a guided bus tour, Kangaroo Express Bus, Skyfari aerial tram and all regularly scheduled shows. If you want more, head to San Diego Zoo Safari Park for the African animals.
San Diego Zoo is open every day of the year from 9.00 am. A one day pass is currently $50.00 per adult and $40.00 per child. If you are planning to explore other theme parks in California I suggest checking out the Southern California CityPASS.
See: San Diego Zoo With Kids : A Wild Panda Adventure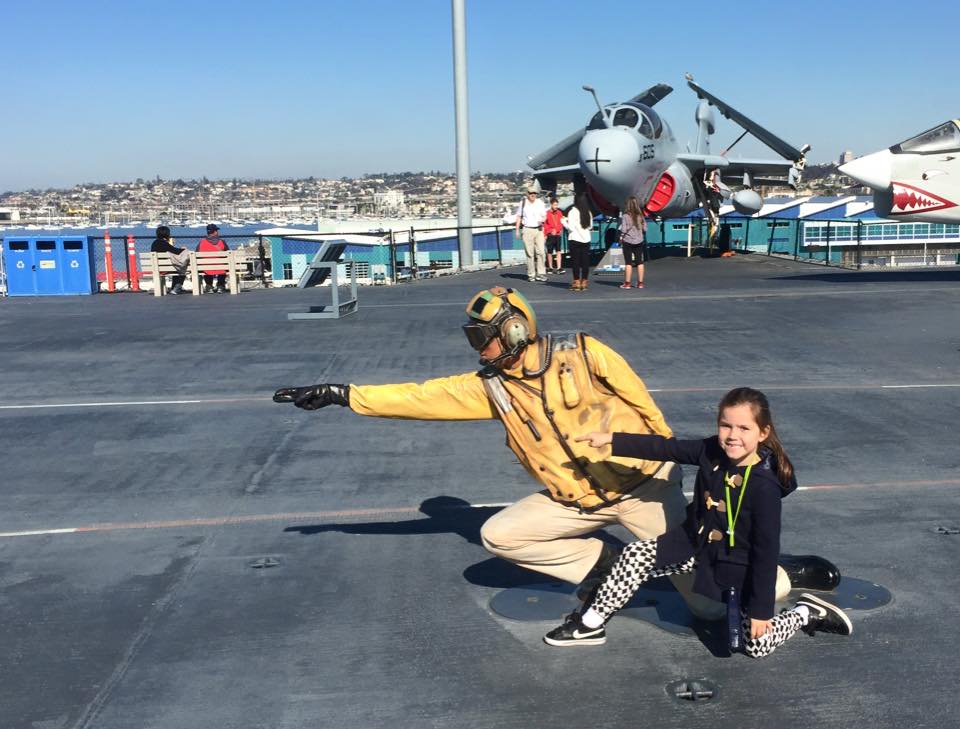 I'm a child of the 80s and a huge fan of Top Gun. The USS Midway was one, if not THE, highlight of our San Diego trip. This decommissioned aircraft carrier is basically a small city on the water. It served the USA for an impressive 47 years and saw action in the Vietnam War and Desert Storm. Today you can explore the entire ship via self guided audio trip. If the kids complete the questions along the tour they can earn their own Junior Wings which is presented by a serviceman. Absolutely brilliant – one of our top picks!
The USS Midway Museum is open every day except Thanksgiving Day and Christmas Day from 10.00 am. Tickets are currently $20.00 per adult and $10.00 for kids 6 -12. Children five years and under are free. You can save a few dollars by purchasing your tickets online.
See: USS Midway Aircraft Carrier : A Top Gun Experience in San Diego
LEGOLAND California Theme Park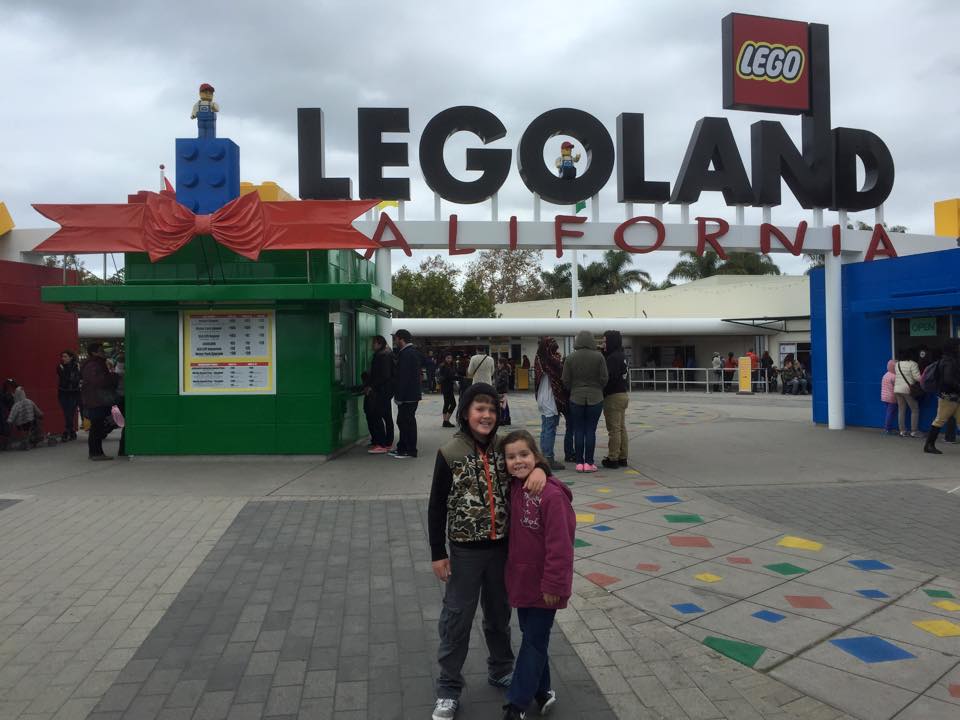 With LEGOLAND situated around 3o minutes north of San Diego, we chose to visit on our drive from Los Angeles to San Diego. If your kids love LEGO, this is another theme park to add to your itinerary. Recommended for kids aged 2 – 12, LEGOLAND boasts 60 rides, shows and attractions. It is largely hands on and you can stay on site in a LEGO themed room if your heart desires.
LEGOLAND is open everyday from 10.00 am. Tickets start at $96.00 per person. If you are planning to explore other theme parks in California I suggest checking out the Southern California CityPASS.
Balboa Park
You just have to play a few minutes of SIMcity to know that the construction of dedicated parklands are fundamental to the creation of all good cities. Parks provide a wonderful place for recreational endeavours as well as being a sanctuary for wildlife who might otherwise find the urban scrawl rather scary. Balboa Park in San Diego is one of the most impressive parks we came across in California. It is spread across 1,200-acres and is home to several museums, San Diego Zoo, theatres and, of course, large natural vegetation zones and gardens.
Balboa Park's visitor centre is open daily between 9:30am-4:30pm. You can source brochures, maps, audio tours and free guided tours of the Park at this location. The park is actually open 24 hours a day, but I would be mindful of when you visit with your kids.
This is just a sample of what you will find in the park: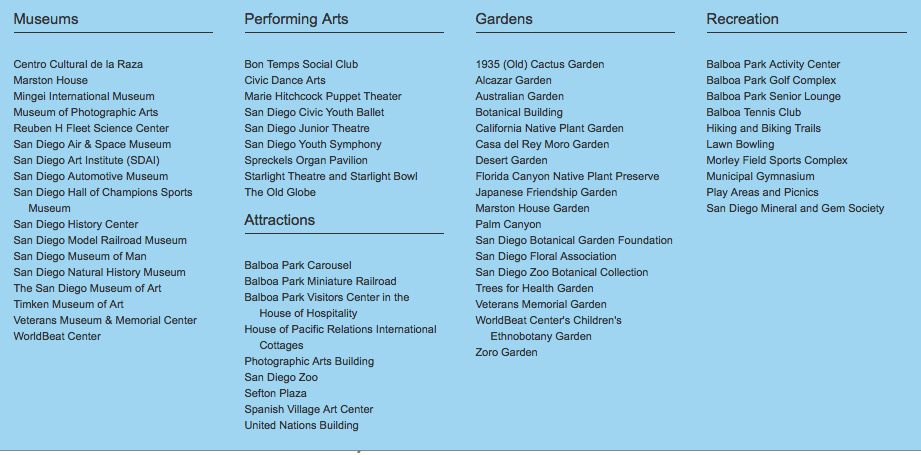 Featuring over 100 different interactive exhibits across eight separate galleries, the Reuben H Fleet Science Centre is the place to visit if you are keen to explore scientific phenomena. The Tinkering Studio is pretty amazing if you like to create or for the family with kids under 5 you might like Kid City which has been constructed with you in  mind!
The Reuben G Fleet Science Centre is open from 10.00 am every day of the year. Adult tickets are currently $19.95 and kids $16.95. Children under 3 are free.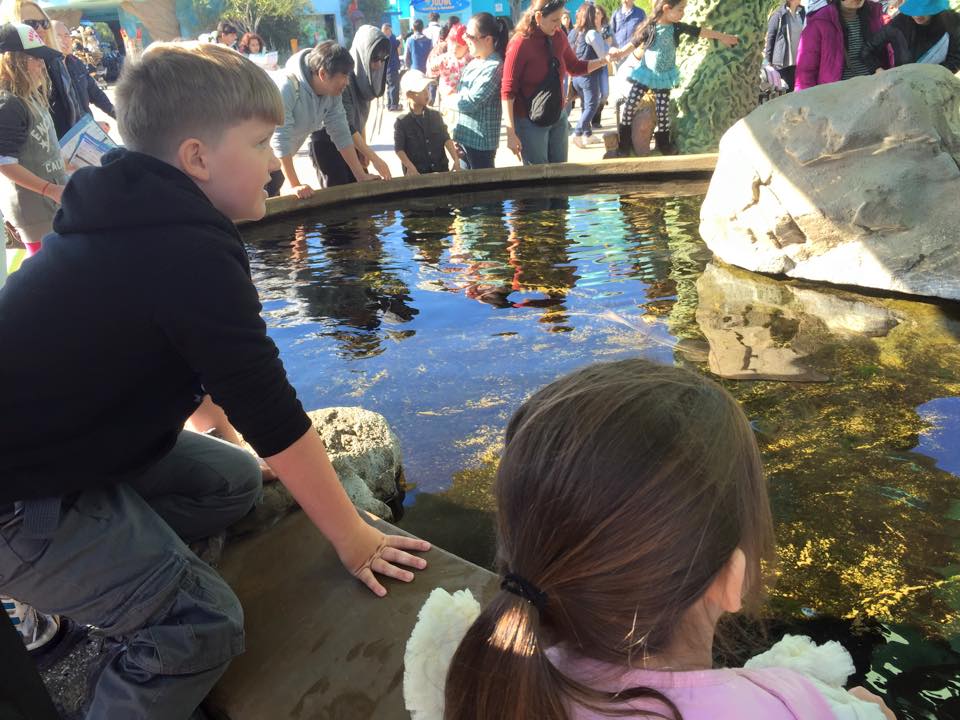 Since I was a little girl, seeing a Killer Whale with my own eyes has been high on my bucket list. I never thought this through or unpacked this dream at all. When we headed to San Diego, this one of the first places we visited. The kids loved almost every element of the park, although the Orca show was very confronting for my son. Since then, we have read a whole lot more about whales in captivity and we're now unsure if we would watch the show again if we had the chance.
SeaWorld is open most days of the year from 10.00 am. Tickets currently start at $69.00 per person. If you are planning to explore other theme parks in California I suggest checking out the Southern California CityPASS.
See: Seaworld San Diego – A Life Lesson for Kids
The New Children's Museum's philosophy is that art should  stimulate imagination, creativity and critical thinking. If you want your kids to explore unique contemporary art spaces, the New Children's Museum is the place to go in San Diego. Rather than curating art pieces, the museum commissions contemporary artists to work with them on one of a kind art installations constructed with kids in mind so they are embedded with tactile, physical and participatory components. It's very innovative and a whole lot of fun.
The New Children's museum is open every day of the week except Tuesday. Opening times vary, so check the schedule. Tickets are $12.00 per person.
Heading to the beach is always fun and in San Diego you are treated to a beachfront amusement park at Belmont Park. At almost 100 years old (it opened in 1925), the historic Giant Dipper roller coaster has become a San Diego landmark. Whilst I wouldn't base my trip to San Diego around Belmont Park, it's worth a visit if you are in the Mission Bay area and would be fun for the kids if they love rides.
Belmont Park is open most days of the year from 11.00 am until late, but check their calendar as often rides are closed. Entry is free, but you will need to pay for the rides you choose.
The Birch Aquarium is the public exploration centre component of the Scripps Institution of Oceanography, UC San Diego. It features more than 3,000 fish and invertebrates from across 60 different habitats from the Pacific Northwest through to the tropical waters of Mexico and beyond. Through the creative exhibits, programs, and activities, Scripps Institute of Oceanography hopes to make science relevant to everyday lives and provide an opportunity for the public to explore the impact they make on the environment.
The Birch Aquarium is open daily from 9.00 am. Adult tickets are currently $17.00 and children $12.50.  You can purchase online or at the gate.
What on earth is a baseball park doing on our list? Well, if you haven't explored the USA before I think a trip to one of their sporting grounds is worth a visit. PETCO Park is part of the Major League Baseball circuit and home to the San Diego Padres. During the day you can enjoy a behind the scenes tour where you and up to 25 others will explore "writer's row" in the press box, learn about the historic Western Metal Supply Co. Building and explore the Padres dugout. I actually think this sounds like fun!
PETCO behind the scenes tours run daily at 10.30 am, 12,30 pm, 3.00 pm when the Padres are on the road or have an off-day. Check the schedule for details. Currently adult prices are $15.00 and children are $10.00.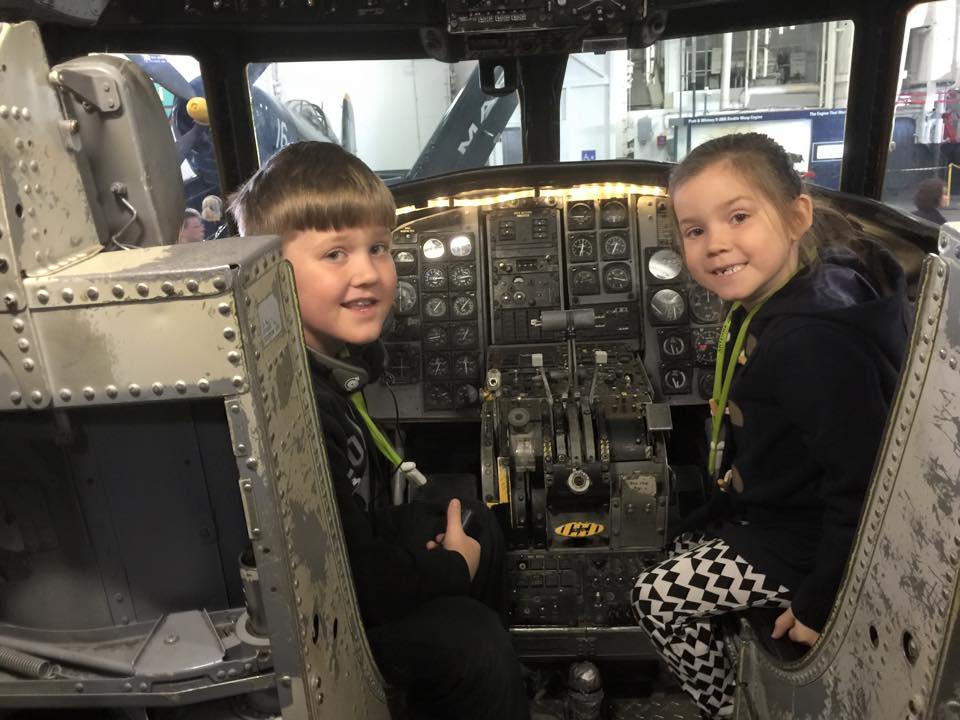 When travelling to San Diego, don't be confined to the 10 attractions we have listed. There are so many more places to explore on foot if you head outside your hotel and just walk. We adored the Gas Lamp district but also found ourselves returning to Balboa Park again and again.
What were your favourite places to explore in San Diego?
PIN THIS!