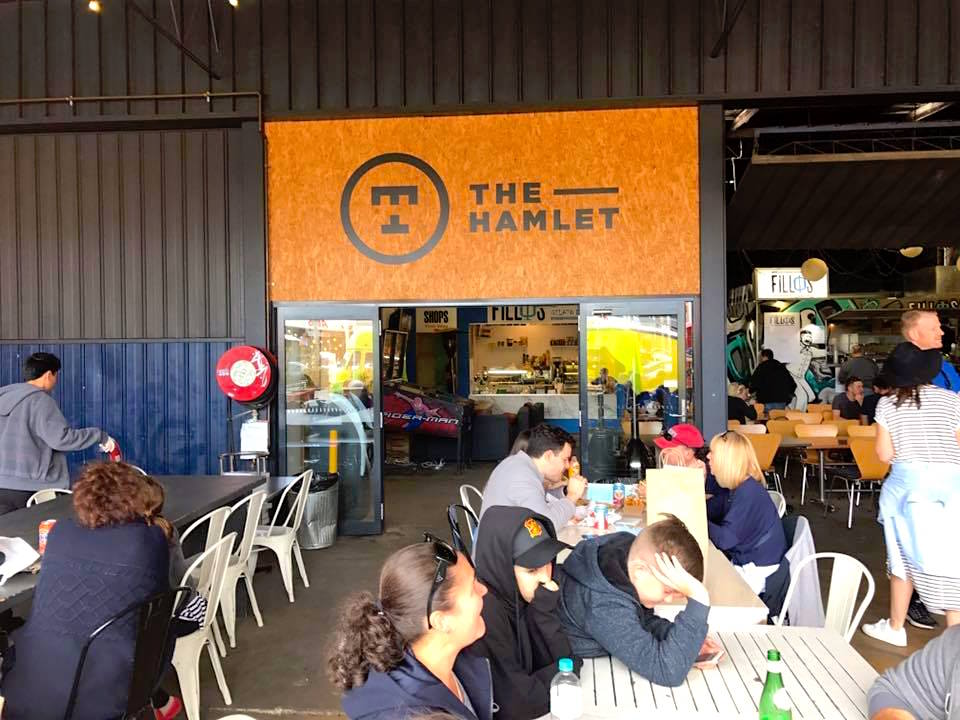 Research is the key to uncovering the delights of a new holiday destination. When we first decided to visit Canberra I hit the travel groups on Facebook asking the locals and the foodies I respected to let me know where we should be eating with our little family. Again and again The Hamlet was mentioned. I'm not talking once or twice; it was repeatedly mentioned. We decided to arrive in Canberra by lunchtime so we could be initiated into the local scene almost as soon as we crossed the border.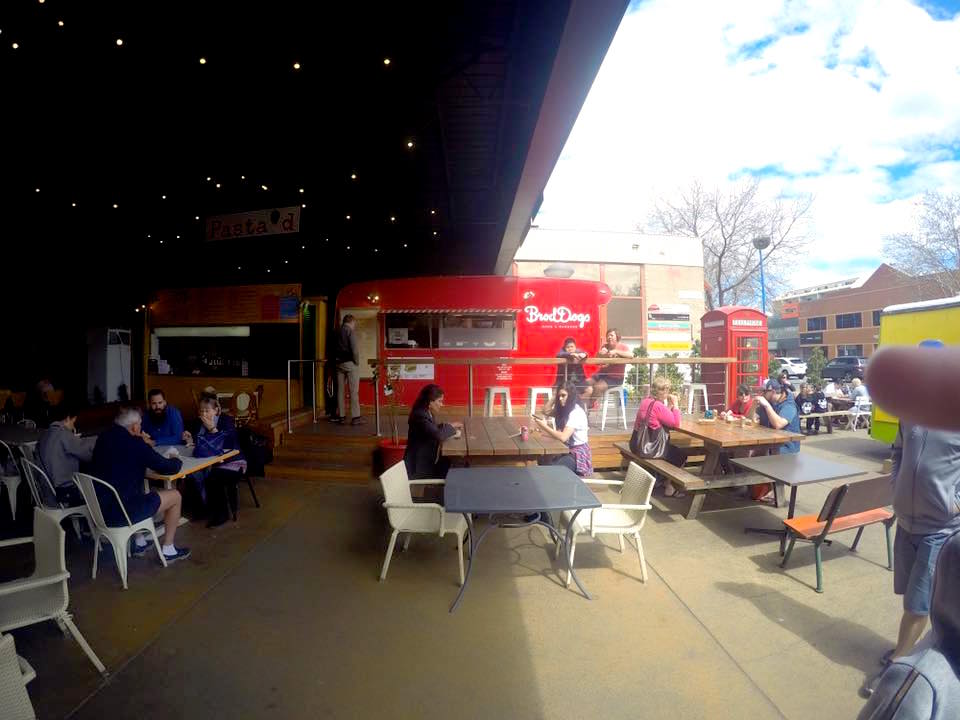 Food trucks are the rage right now and The Hamlet has embraced this trend with the majority of the food outlets presented from vehicles or small pop up shops. It provides a buzzing atmosphere where street food is peddled at a good price and patrons enjoy every mouthful. It really is an eclectic mix of stores with no single cuisine replicated with choices ranging from gourmet hot dogs toPeruvian Street Food; Greek Souvlaki to Vietnamese and Italian: and from Parisian Desserts to Ethiopian and Indian! There's even a barber shop on site where men can channel their inner hipster and put there hair in a bun or style their beard.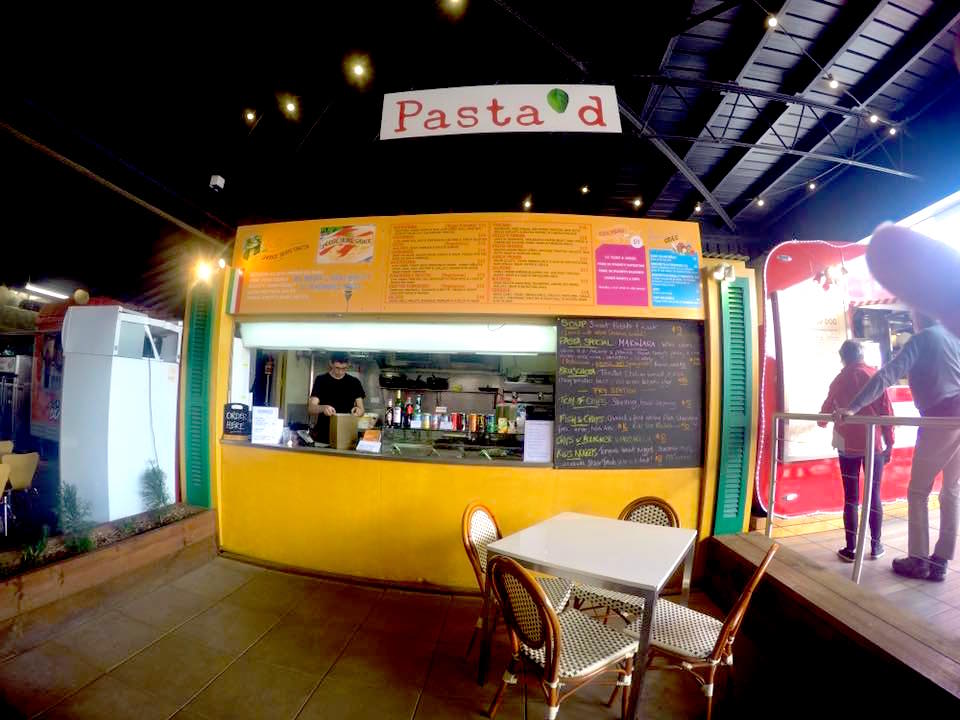 Travelling with five kids can make mealtimes a balancing act but when they saw the Hot Dogs they all decide that that's what they would be eating. The adults created a smorgasbord in the middle of the table so we could all sample the plethora of options available. I learned that I love the flavours of Peru and that there is nothing quite like a Vietnamese Spring Roll after a long drive in the car.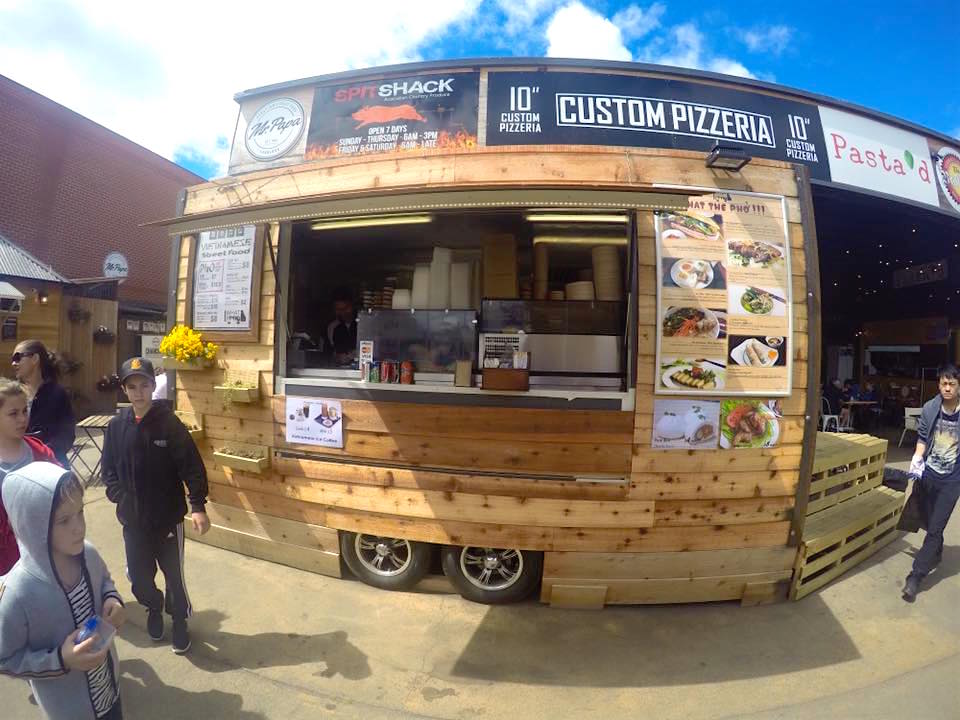 On a Sunday The Hamlet is only open until 3pm which makes it a little less busy and possibly the perfect time for families to visit as there are no crowds (on the day we visited anyway) and the street parking is free. From Wednesday to Saturday The Hamlet is open from 12pm – 9pm and I am curious whether the later evening provided a better ambience than that experienced during the daytime.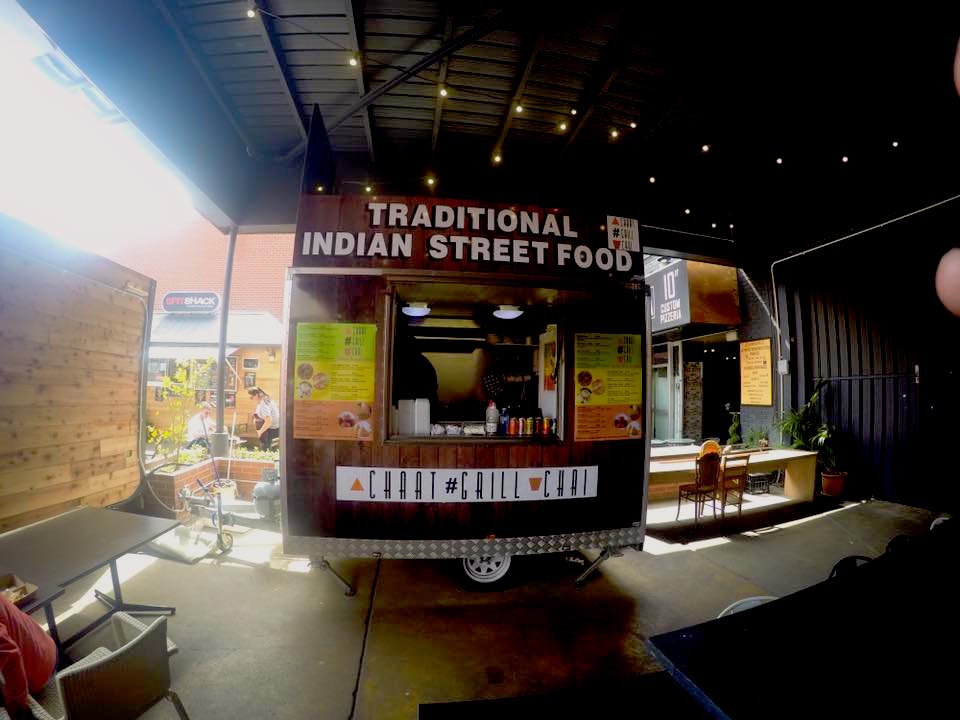 You will find The Hamlet at 16 Lonsdale Street, Braddon. Go along open minded – the site is all about Street Food so the emphasis is all on the food rather than anything else. My initial reaction was that it was a glorified car park with a similar ambience to Flemington Market on a busy day, but once I started exploring the food options and took my first bite, I understood the hype. You can BYO your own wine if you like! Head to The Hamlet Facebook Page to find out more.
Wondering what else to do in Canberra? Check out our 20 Things To Do In Canberra coverage.