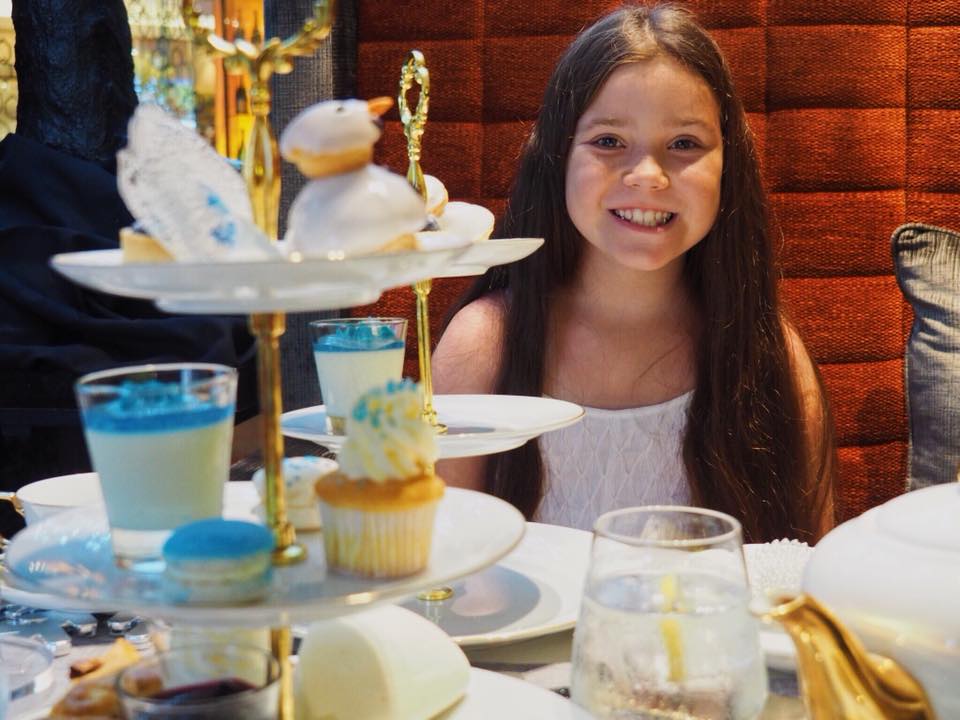 "So you want to EAT a snowman?" Sunshine giggled as I took a bite out of my Olaf sweet treat. We had been invited by Disney Australia to enjoy the new Frosted High Tea launched at the Sofitel Sydney Wentworth in celebration of the all-new Disney Frozen featurette, Olaf's Frozen Adventure, which is coming to selected cinemas this Boxing Day (Sunshine has already asked to go for her Christmas Gift!).
Between school, work and our family adventures, opportunities for special mummy and daughter time are few and far between. Sunshine was relishing this incredible, decadent experience, and non-stop chatted about what she was doing at school, recent gossip about her friends and her hopes for the school holidays. Yes, I think High Tea at Sofitel Sydney Wentworth has become one of our special things.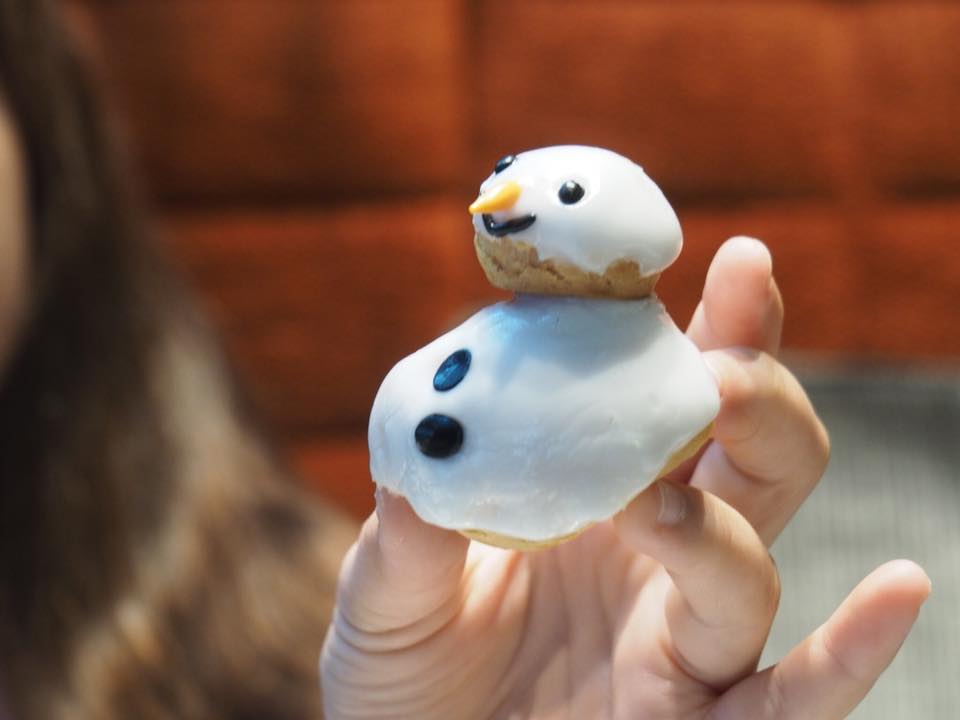 On arrival we had been offered a choice of drinks and Sunshine received a Frozen Activity pack. I couldn't pass up a teapot of camomile tea, whilst my Sunshine requested iced water "just like Anna drinks". (I have no idea if this is correct, but hey, who would persuade their kid NOT to choose water!).  We chatted and flicked through her new pack.
CLICK TO READ ABOUT OUR TRIP TO THE BIBBIDI BOBBIDI BOUTIQUE AT DISNEYLAND
Our scrumptious delights soon arrived and Sunshine, much to my surprise, was keen to start eating. We both received our own three tier setting. I must confess that I've never really known where you are supposed to start with high tea, but based on the premise that dessert is always last I usually opt to start at the bottom tier.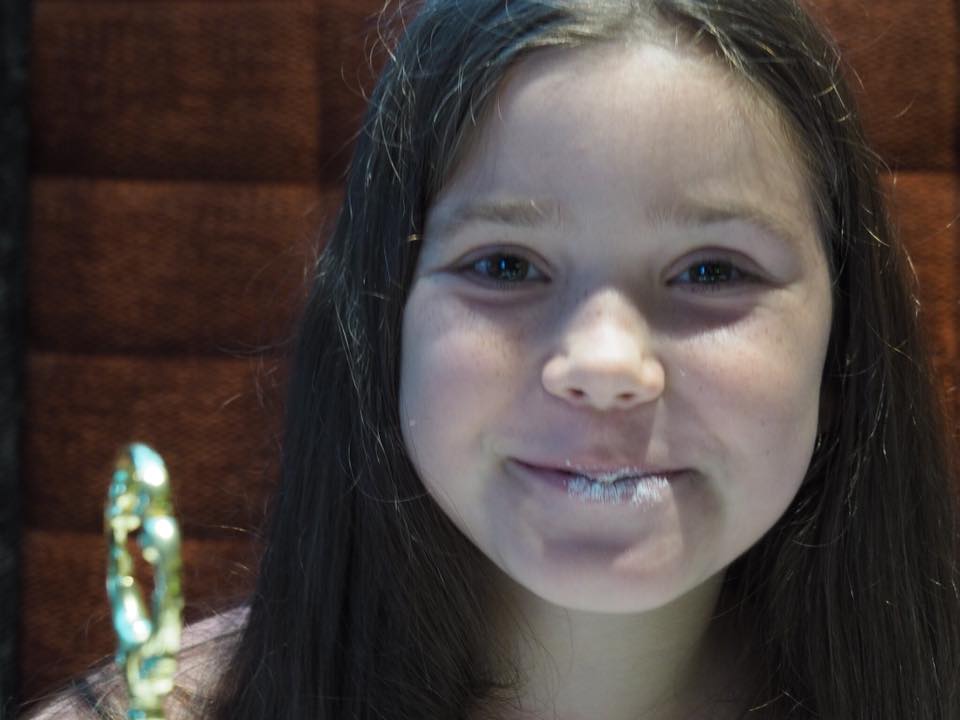 The Frosted Tea (adults)
Savoury
Salmon Quiche
Bao Bun with Shrimp
Cucumber, Cream, Herb Sandwich
Scones
Housemade Scones (plain and raisin)
Cream & Blueberry Jam
Sweet
Vanilla Bean Panna Cotta
Elsa's Frosted Macarons
Anna's Blueberry Tartlet
Olaf Religieuse
Snow Meringue
Snow Ball Cookie
Vanilla Frost Cup Cake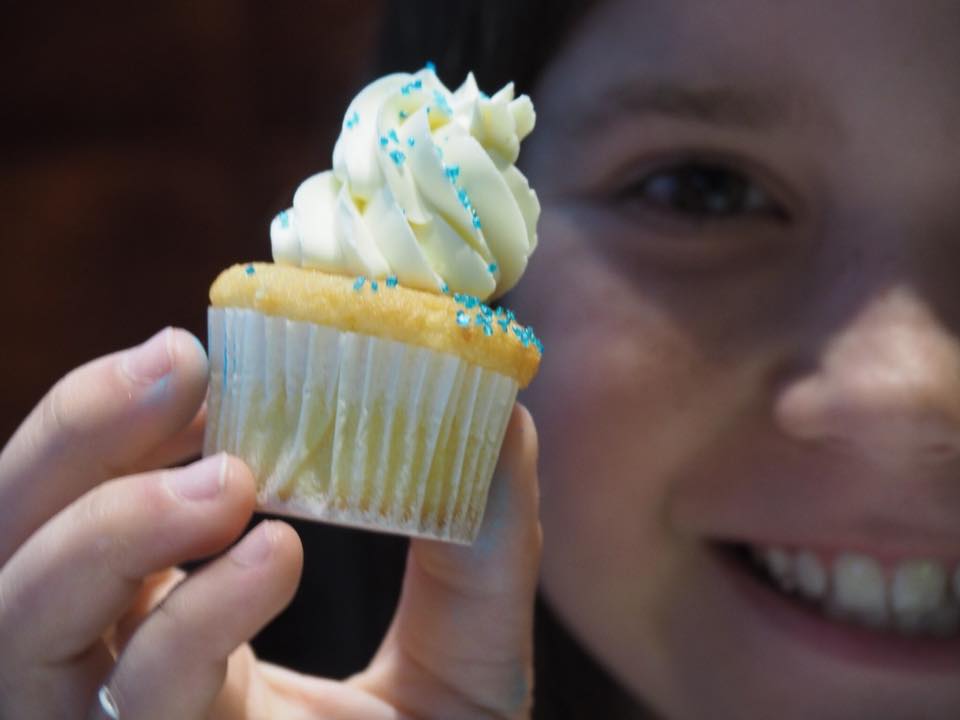 The Frosted Tea (children)
Savoury
Chicken Brioche
Cucumber Finger Sandwich
Sweet
Vanilla Bean Panna Cotta
Elsa's Frosted Macarons
Olaf Religieuse
Snow Ball Cookie
Vanilla Frost Cup Cake
Sunshine is usually a very picky eater and seems to fill up on a few bites of this or that. On this occasion she ate both her own and my sandwiches "Oh mummy, these are the best sandwiches I've ever eaten"  before moving to to her sweets.
When it comes to desserts the macarons, cup cake and cookies were a big hit, although she was reluctant to even lick Olaf and quietly prompted me to take a bite first. I was pretty impressed that my years of repeating that blueberries are brain food seems to have filtered into her subconscious as she grabbed the Anna's Blueberry Tartlet off my plate and gobbled it down. I think you could call that success!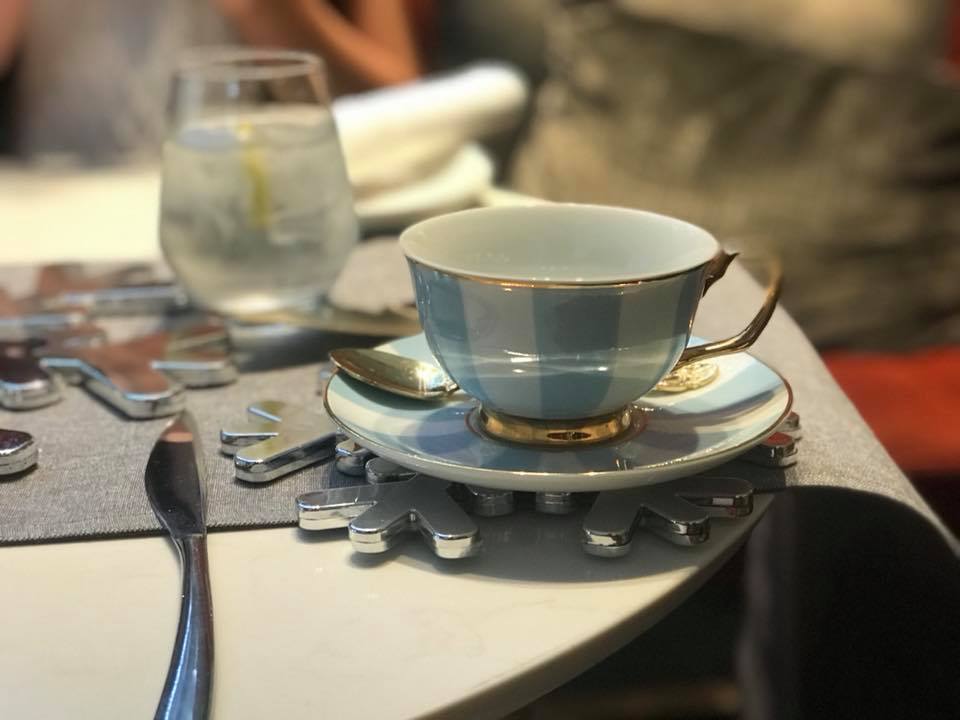 Frosted High Tea
$65 per adult
$29 per child
Click to view the menu.
The children's high tea is available for children aged 3-12 years and includes a "Frozen" activity kit.
Upgrade your High Tea experience to include a glass of sparkling wine or champagne.
THE SOFITEL SYDNEY WENTWORTH OFTEN HOSTS DISNEY THEMED HIGH TEA CELEBRATIONS. CLICK TO READ ABOUT OUR BEAUTY AND THE BEAST EXPERIENCE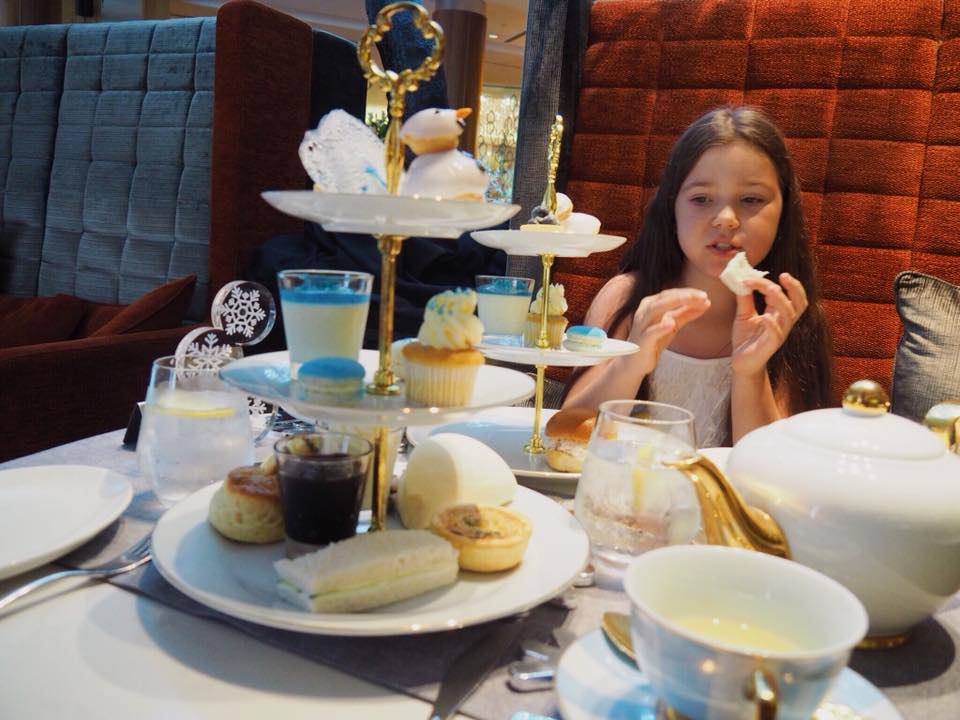 Address: Sofitel Sydney Wentworth, 61-101 Phillip Street, Sydney
Availability:  Available daily in Soirée 11am until 5.00 pm. Offer valid now until 31 January 2018. Bookings are required.
Bookings: Head to Sofitel Sydney Wentworth site for details or ring (02) 9228 9188
We were guests of Sofitel Sydney Wentworth and Disney. All opinions are our own.