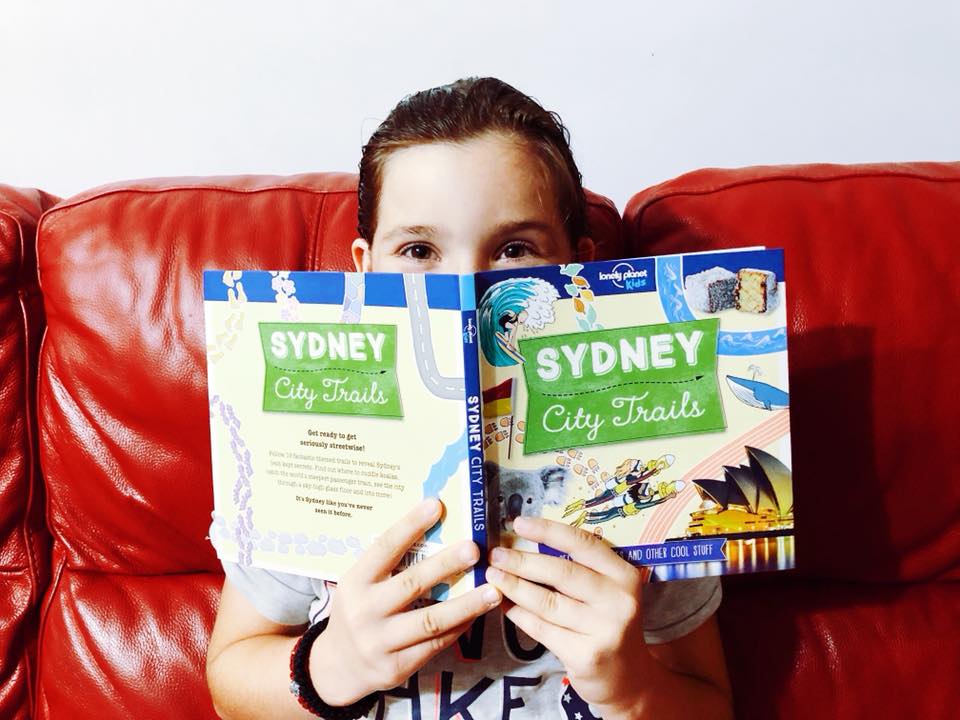 As Sydney locals we regularly challenge ourselves to find new places to explore. We've uncovered many hidden wonders like the Shipwreck Gardens of Homebush and Wendy's Secret Garden but our appetite for discovery is not completely sated. That's why the arrival of the Lonely Planet Kids Sydney City Trails book was almost serendipitous as Sunshine and I began to plot our school holiday excursions.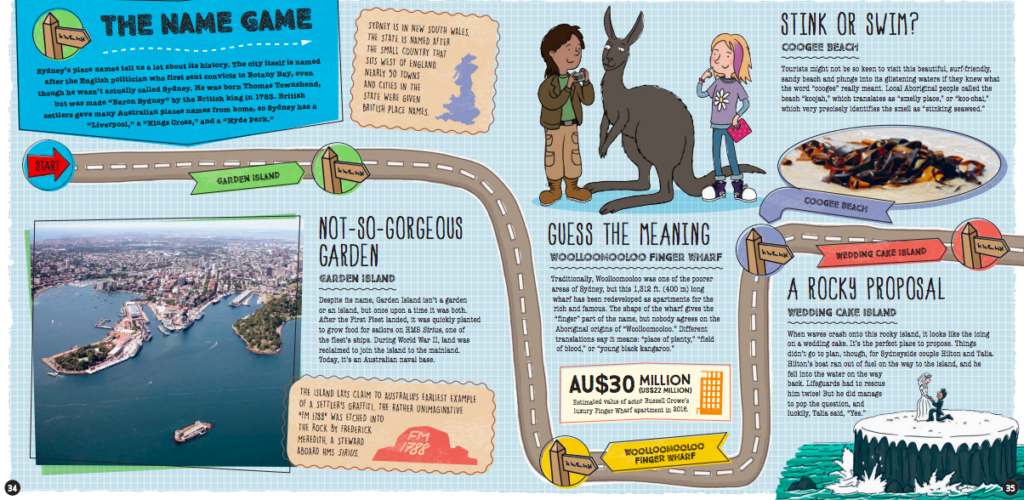 Lonely Planet Kids Sydney City Trails provides 19 different trails to weave you around, across, through, and within Sydney. Each trail is themed and will help you to uncover many of Sydney's hidden wonders. On page 48 you will learn where to head to see unground stars. On page 69 you'll learn where to go to see where Dance Academy was largely filmed. And on page 60 you'll learn where to head to watch wild pelicans feeding (and maybe a chance to throw them a fish too!). There's just so many things to learn about this city! There's even a few haunted pubs listed for mum and dad!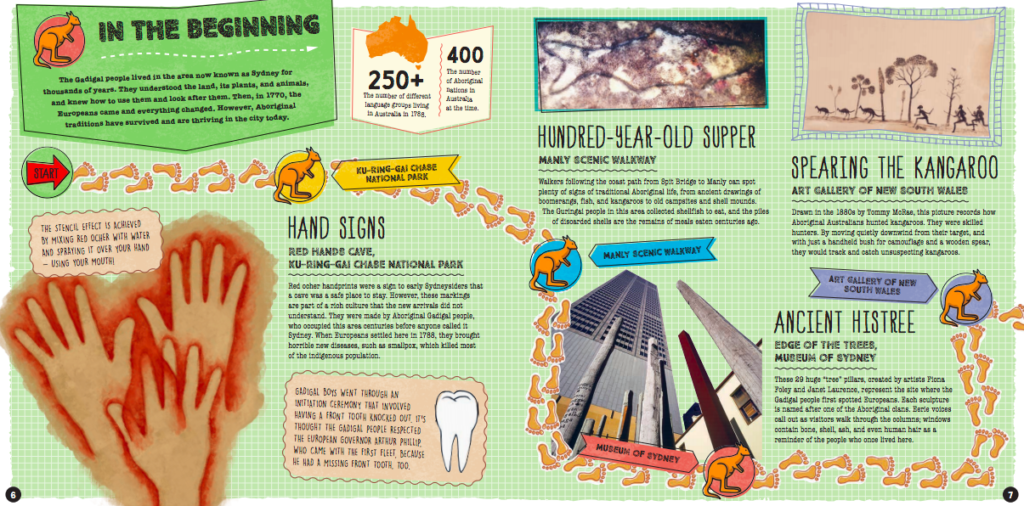 CLICK to preview Lonely Planet Kids Sydney City Trails
Themed trails include:
In the Beginning
Underground…Underwater
Sky High
Making a Splash
Sydney Spooks
Convicts, Refugees and Ten Pound Poms
The Name Game
Sydney Shapes
Do it Outdoors
Float On?
Asia in Oz
Walk on the Wild Side
Looking Good
Sporty City
Mudbugs, Bush Tucker and Big Fat Snorkers
Deadly Sydney
Got to be Green
Wet, Wet, Wet
Sydney in the Dark
Which trail would you like to start with?
The Lonely Planet Kids Sydney City Trails retails for $19.99 but is currently available at Booktopia for $11.75. CLICK to bookmark or purchase. 
Of course, we love sharing our finds by providing our readers with a chance to grab a copy of the book we're reading too. We have three (3) copies to give away before Christmas to plump up your stockings for the kids.  COMPETITION CLOSED