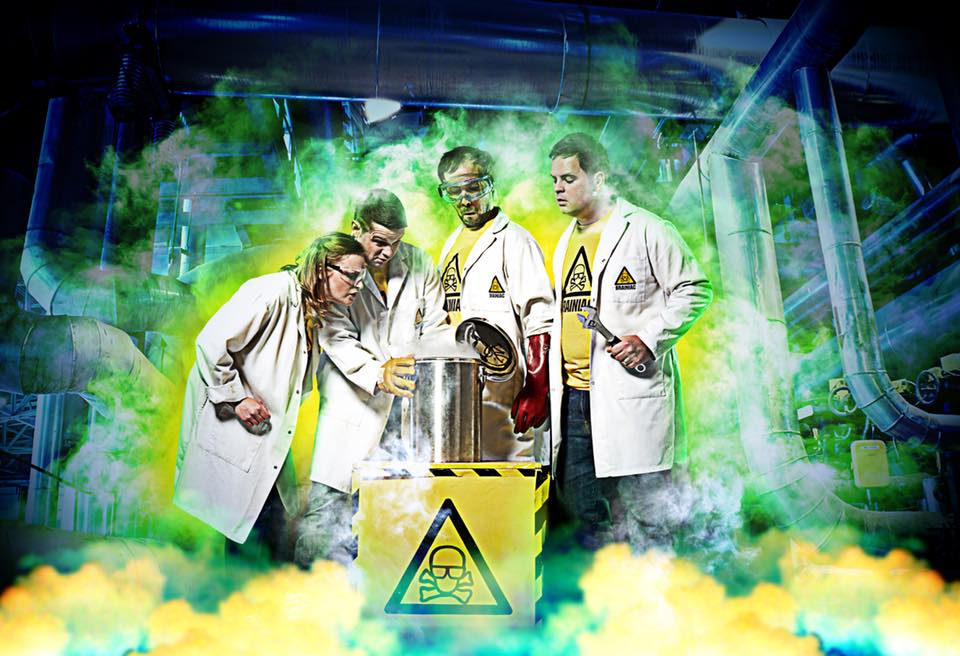 Brainiac Live exploded onto the stage at the Sydney Opera House today, exploring some of those big "wonder if's" that sometimes cross our kids minds. It captured both Striker and Sunshine's full attention from the very first BANG through to the very end!
Based on the multi-award winning TV show: Brainiac: Science Abuse, Brainiac Live! investigates those mysteries of science you seriously don't want the kids exploring at home. From the safety of your seat you get to see what happens, curbing your kids curiosity and reassuring parents.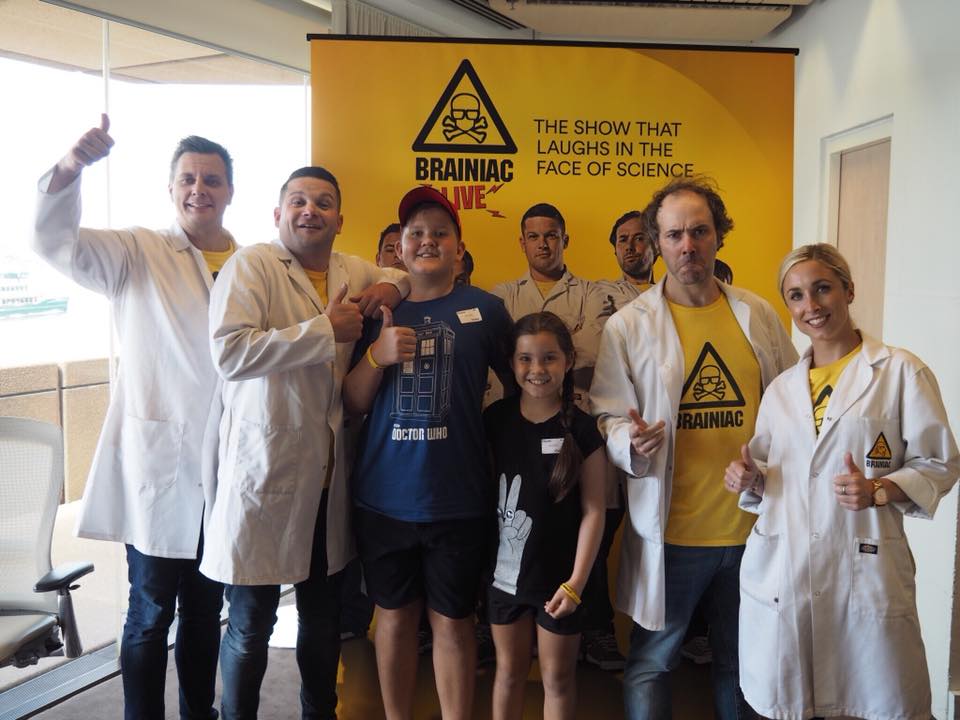 I wonder if my finger will shatter if I put it in dry ice and then hit it with a hammer? I wonder if I'll get a zap if I touch the electric fence without shoes? I wonder if I'll spin faster on Mum's office chair if I use a fire extinguisher to propel me around? I wonder if I can run through plaster board?
CLICK FOR OUR TOP 20 THINGS TO DO IN SYDNEY WITH KIDS
Brainiac Live at the Sydney Opera House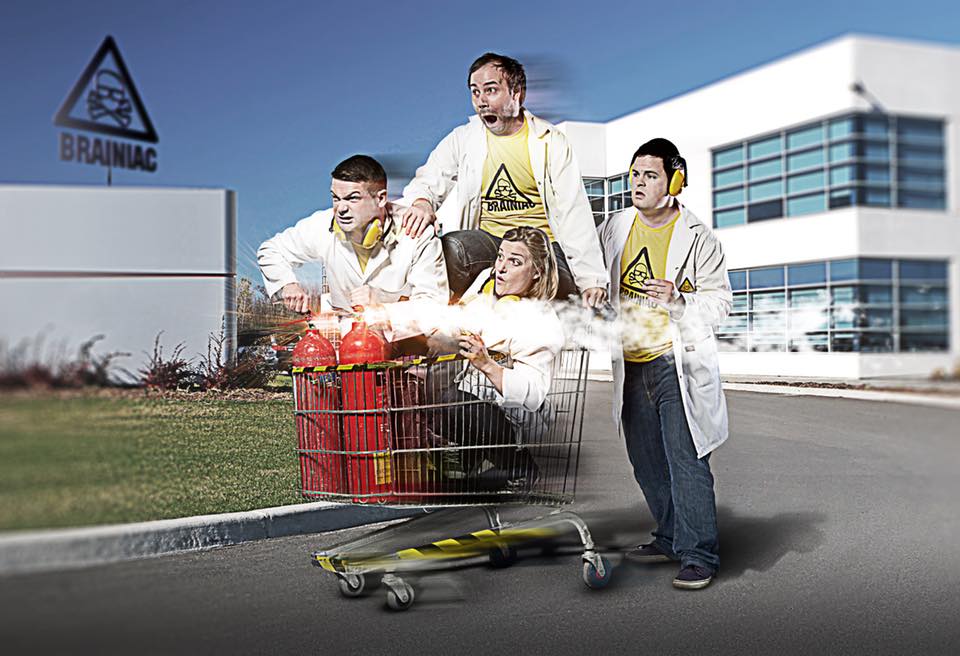 At around 60 minutes in length, Brainiac Live at the Sydney Opera House never lulls in sections. It's jammed packed full of experiments, brain busters, a little Beyonce, and a whole lot of high energy, fun filled action. It wasn't just the kids who were on the edge of their seat throughout the show. I'm certain I held my breath the whole time too!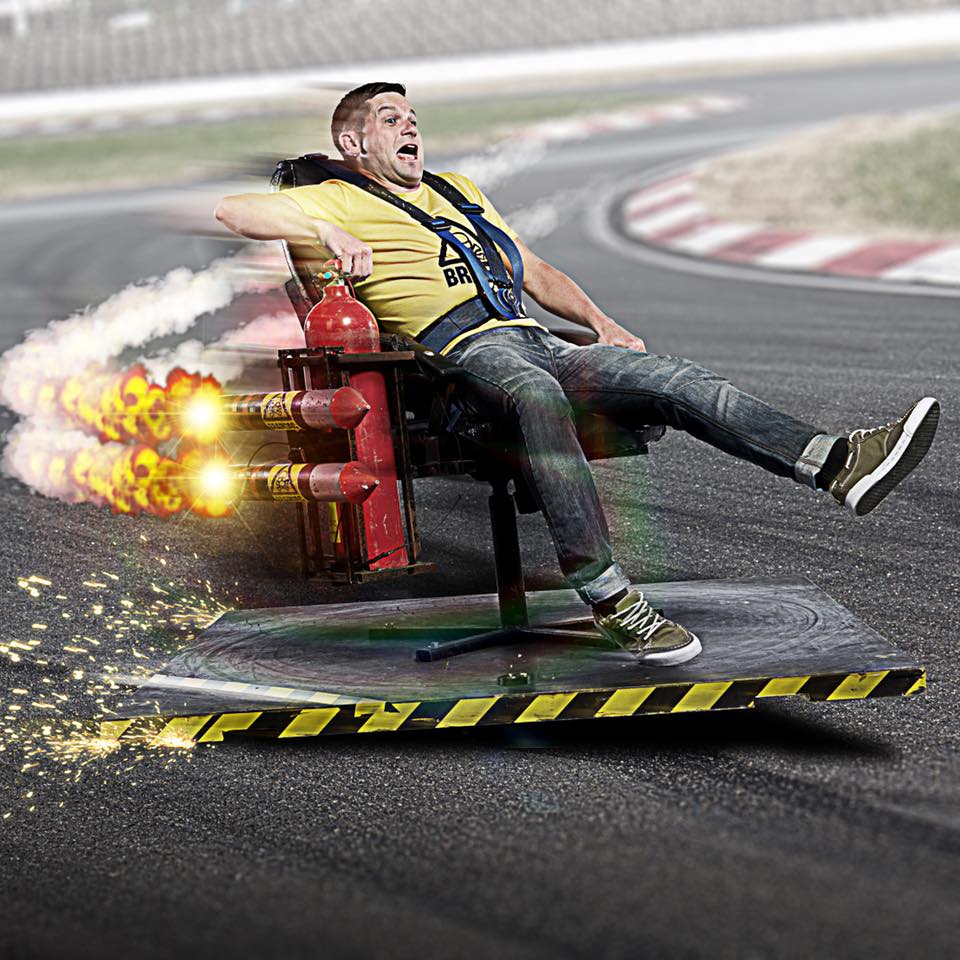 When you walk into the show, make sure you ask the attendant for some ear plugs if you loud noises (ie. explosions) make you jump. Things are guaranteed to explode during the show. My suggestion is to pre-warn your kids too and never ignore the warning the Brainiac's give you to put your fingers in your ears.
Brainiac Live 
Kid Tested
Disclaimer: we were hosted by the Sydney Opera House. The kids rankings are not influenced by this at all. We try to provide, transparent and honest reviews to assist you to decide which shows to attend.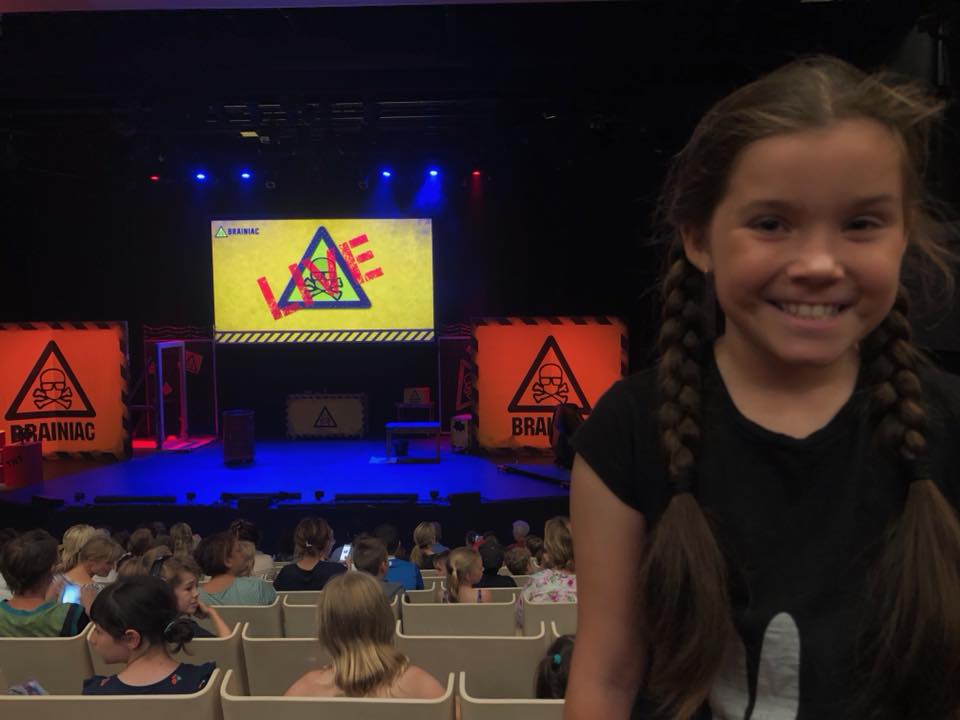 Recommended for kids aged 6+, we took along Striker (aged 11) and Sunshine (aged 9). Striker is a hard sell when it comes to theatre productions these days and is a ruthless reviewer. Sunshine is almost always over enthusiastic about everything that she sees. Combine the two and somewhere in the middle we usually find a good indication of whether other kids will like the show.
Striker gave Brainiac Live a 9/10. It's the highest rating he's given a show at the Sydney Opera House. On returning home, he has been searching the old shows on YouTube and watching each of them. During the show his eyes never left the stage. He was in laughter through much of it, screaming out responses and I think a little besotted with Ned and Dave.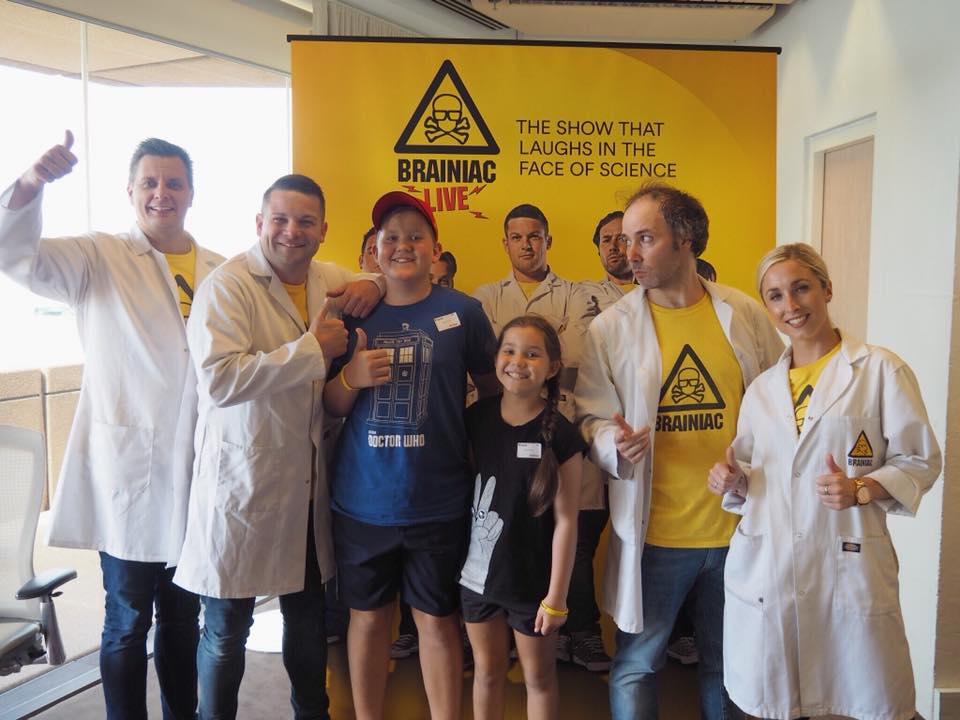 "Do you think Ned had to study much to know how to do all that?". I've told him that yes, yes he did – he did Science at university of course (I have no idea if this is true, but a little white lie isn't that bad if it's inspired your boy to consider this as an option for himself later on, right?)
Sunshine gave Brainiac Live an 8/10. This is the first time that her ranking is lower than Striker's. She loved it but found the the explosions a little loud (thankfully the provision of ear plugs reduced the sound). She's been trying to make my office chair swing around as fast as she can without the use of a fire extinguisher thanks to Ned's inspiration. Make sure you repeat to the kids that the experiments are NOT to be tried at home.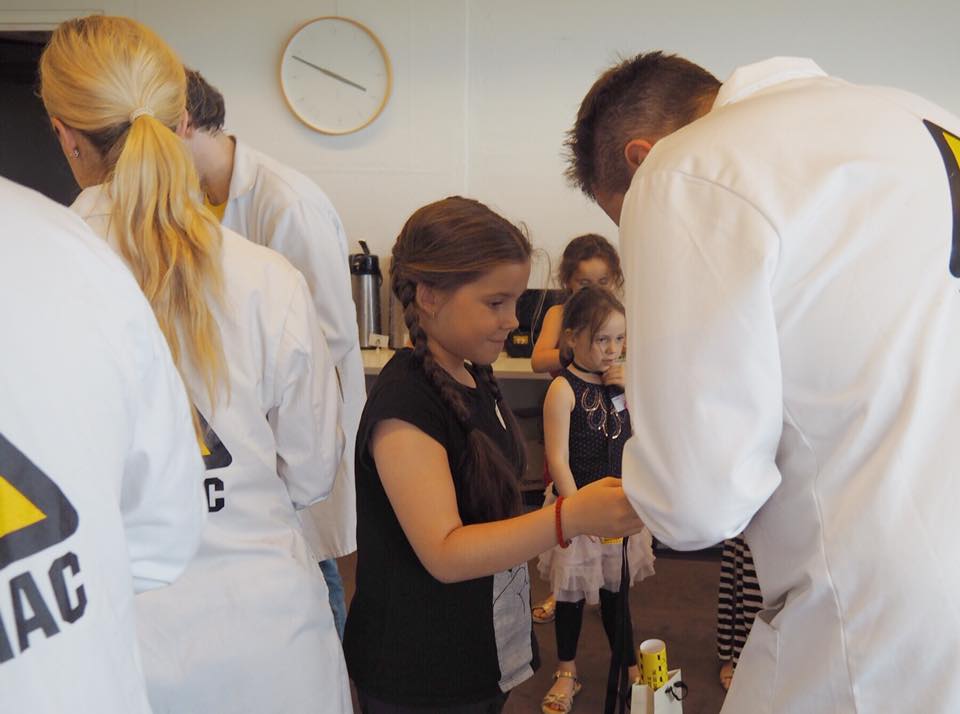 This is a show that I think most kids who enjoy explosions, science and have a developing curiosity will absolutely love. If your kids are a little sensitive to noise, they may find the show a little overwhelming if not briefed before hand and ear protection provided.
Brainiac Live Dates
Head to the Sydney Opera House website to book your tickets.
Wednesday, 17 January 2018 at 10am and 12pm
Thursday, 18 January 2018 at 3.30pm and 5.30pm
Friday, 19 January 2018 at 10am and 12pm
Saturday 20 January 2018 at 3.30pm and 5.30pm
Monday 22 January 2018 at 12pm and 2.30pm
Tuesday 23 January 2018 at 12pm and 2.30pm
Wednesday 24 January 2018 at 12pm and 2.30pm
Thursday 25 January 2018 at 11.30am and 2pm
Standard tickets from $39.00 + $8.50 booking fee.
DON'T MISS THE 78-STTOREY TREEHOUSE THAT IS SHOWING AT THE SYDNEY OPERA HOUSE NOW.