As a young girl I dreamed about swimming with seals, whales and dolphins in the ocean. I imagined us jumping through waves as I ride on the back of my friend. When I was asked what I would like to be when I grew up I would answer "marine biologist". In all honesty I had little idea what they did, thinking they trained aquatic mammals and that was it.
Flash forward a couple of decades and I have shed much of this dream although I am still keen to observe our ocean friends from a distance. My children are equally fascinated. So we took the opportunity one October to travel to Port Macquarie and charter a whale watching expedition during their annual migration.
Port Macquarie is just under 5 hours north along the Pacific Highway from Sydney by car. The drive is fairly easy – no mountain curves or bumpy terrains.  The area is a thriving tourist destination which provides many accommodation options. When we travel as a family we are always on the look out for at least two bedrooms so on this adventure we turned to Stayz.com.au to find the perfect spot close to where we were taking our trip.
We booked our whale watching expedition through Port Macquarie Cruise Adventures. We were all very excited, anticipating that we would see at least one Humpback Whale travelling south for summer. In hindsight, what we didn't do was prepare for the adventure in advance. Next time we will source sea sickness tablets prior to boarding.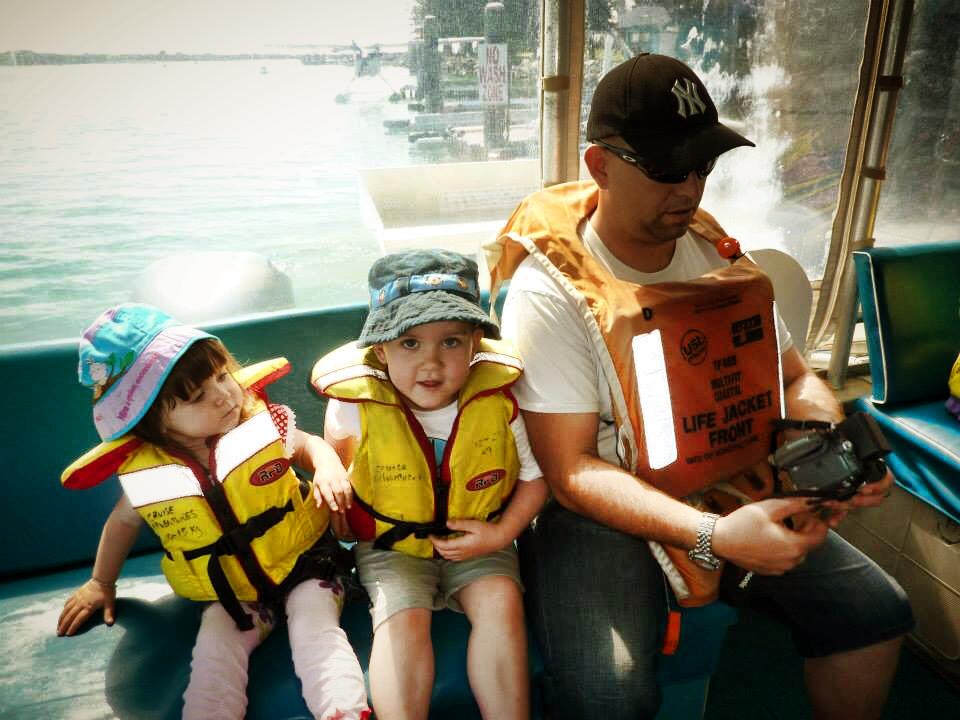 Life jackets on and we started our trip. The day was over cast and a little muggy. Once we travelled through the head of the Port it became a little rough. We were promised whales ahead – a Mother and Calf had been spotted a little south. Off we went. Miss N and I coped well with the trip. Focusing on the horizon is a great strategy for avoiding seasickness. I don't think Master R and T got the memo!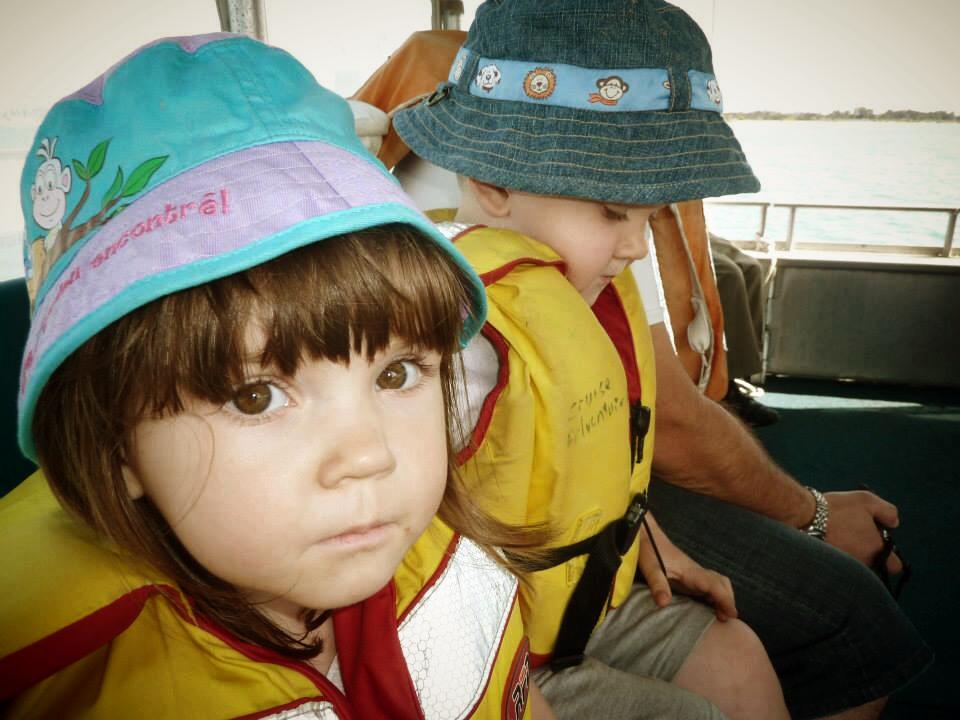 Master R fell asleep around 15 minutes into the journey. Miss N and I were able to watch the whales travelling south. Literally, travelling. We did not get to see any play or see their tail display. We watched them travel, swimming up and down through the water. On occasion they would  dive deeper and surface 4-5 minutes later and again continue up and down the water.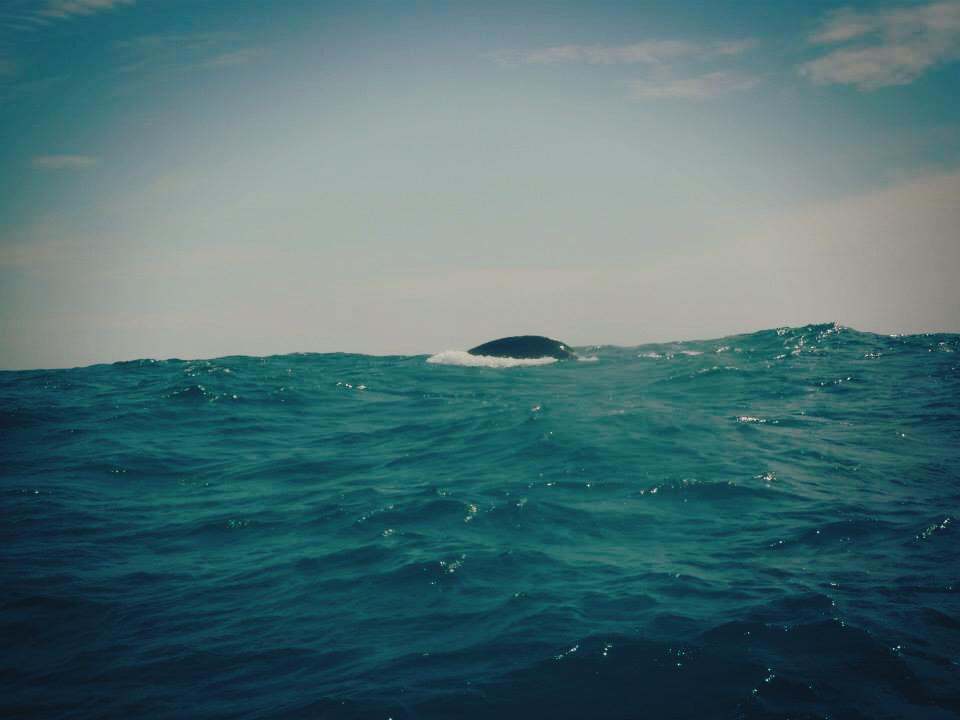 So whilst we cruised along with the whales within our sights, we didn't see much more than their body moving up and down through the water. What we would love to investigate (if I can persuade the boys to go cruising again! I imagine seasickness tables will be a high priority) is how to book to ensure we see a little more whale action.
I'm adding "Orca Watching" to the Kid Bucket List after hearing that they are being sighted along the southern sea board once more! Eden here we come!
**It was around this time that I began reading Eating Animals by Jonathan Safran Foer. This book confronted many of my eating habits and made me reflect on what I am eating, in particular what I am eating from the ocean. An incredibly interesting novel that will make you rethink your eating menu and what you tell your children about food.