Old Dubbo Gaol – www.olddubbogaol.com.au has a history dating back to 1847 when it was built as a courthouse lockup. By 1859 it has become an official gaol operating right through to 1966 when operations ceased. For the last 40 years it has been a popular tourist attraction with a large display of restored cells and regular theatrical performances. A trip to jail is technically not on our bucket list but we couldn't resist having a look at one without inmates.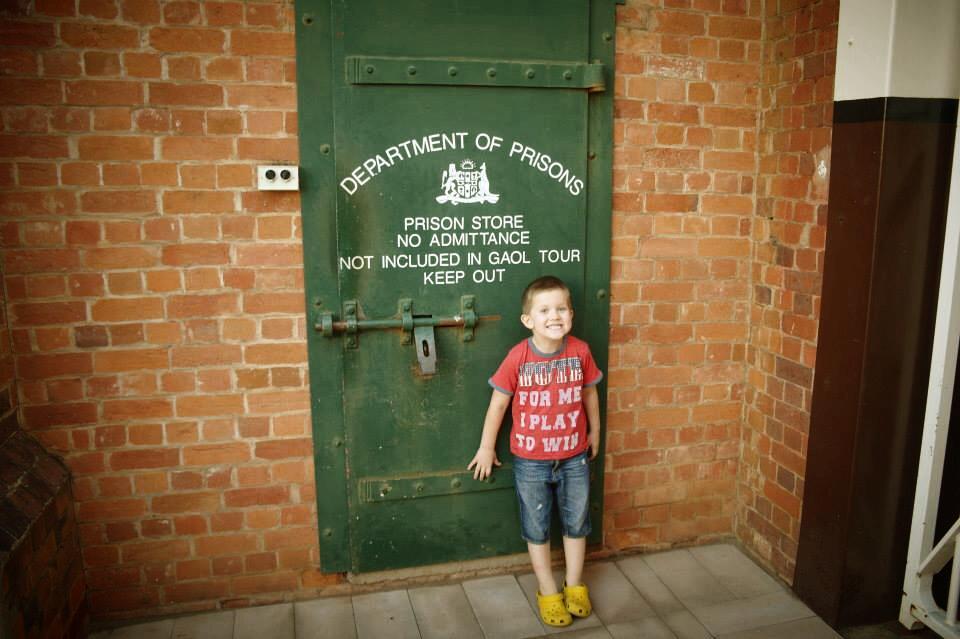 The Old Dubbo Gaol is open 9.00 am – 4.00 pm every day of the year (excluding Christmas Day) and can be found in the township with the entrance off Macquarie Street, near the old clock tower and Commonwealth Bank. We chose to do the day time guided tour. We convinced ourselves that the night tour would be too scary for the kids, but in reality I think we worked ourselves up and knew it would be too scary for us! A family pass is $36.00 which goes towards the upkeep of the gaol and employment of the staff I guess. You can find out full ticket prices here.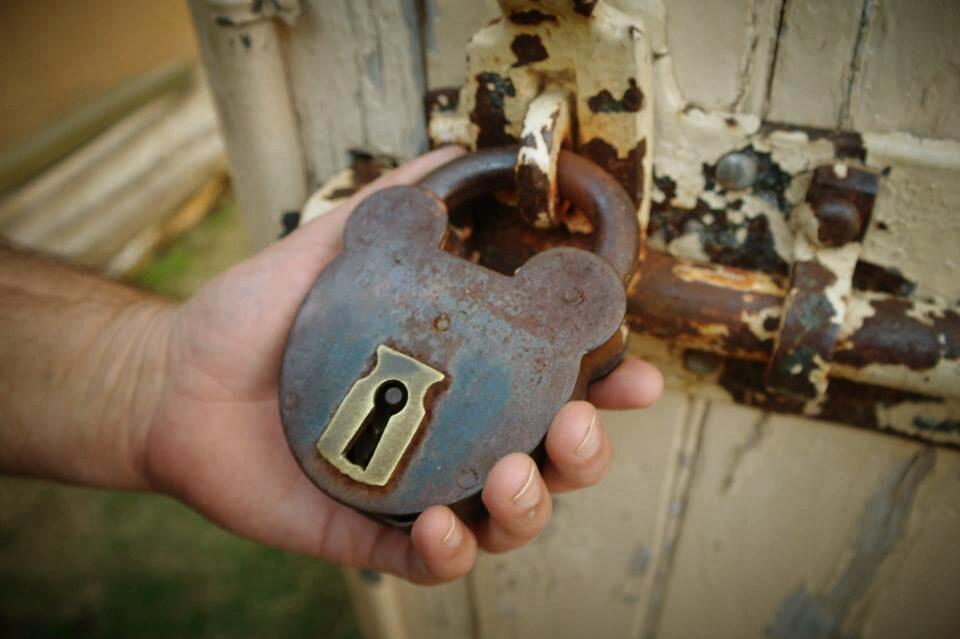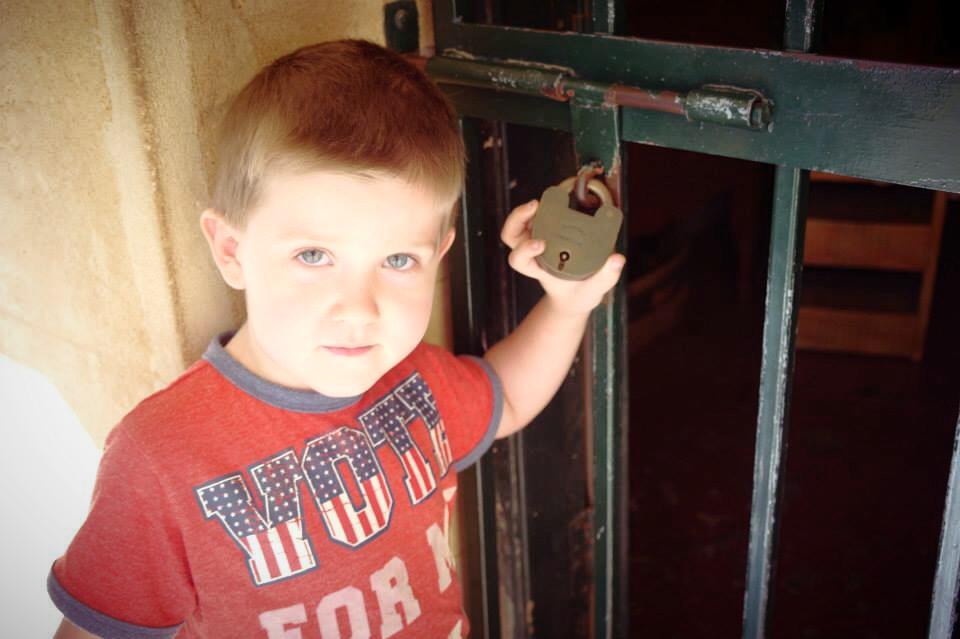 Master R was curious about everything: the locks, the cells, the padded rooms, the torture equipment, the watch house. All of it fascinated him, raising lots of questions: "Why do people go to jail?", "How long do they stay here", "Why does that room look like that?" which we tried to answer with the help of our information brochures. We avoided discussing some of the more gruesome history of the site as we felt our two were still too young to grapple with this.
Walking around an old gaol where men were executed provides an eerie feeling. In 1887 the gaol had expanded to 13 regular cells and a large padded cell for psychiatric prisoners. You can see the room above. Not very nice at all! We spoke openly about what the room was used for with Master R who found this quite perplexing: "Why couldn't they help the men if they were sick?" It would be interesting to see how far our interventions for people with serious mental health issues has progressed since this room was used. 
Whilst the Old Dubbo Gaol is relatively small there are lots of things to investigate on a visit. Be prepared for all the questions your youngsters are undoubtedly going to ask as they explore the setting. We enjoyed our visit and would add it to any Dubbo itinerary.