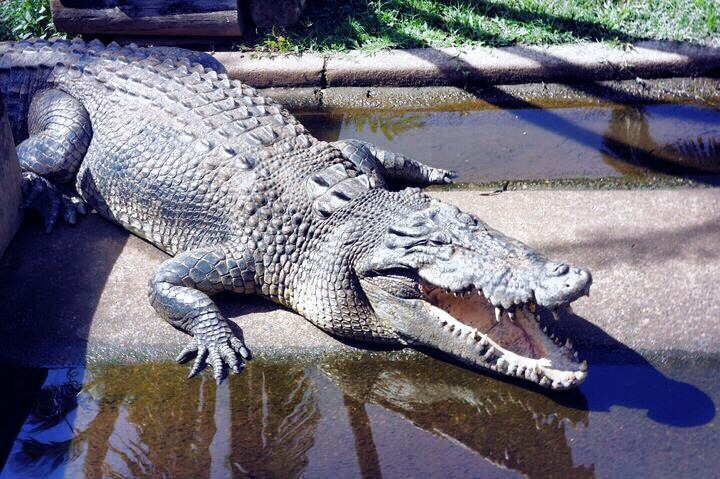 With winter wrapping itself around Sydney the July school holidays was the perfect time to make our first trip to the Top End. A trip to Australia's smallest and most northern capital city, Darwin has been on my personal Bucket List since I left back in 1984. I spent my first few years of school in Darwin before my family headed back south. When my children arrived I knew it was a place they had to visit.
Leading up to our trip, both Master at and Miss N were focused on "holding a crocodile". Indeed, that is all they spoke about. Obviously you can not just walk out to a river and grab a crocodile to hold like Steve Irwin. They are ferocious man eaters with a high intellect. So I did a little research and found a safe and reliable setting where all of us could learn about crocodiles, feed them and hold one.
Crocodylus Park -www.crocodyluspark.com.au is a short drive out of Darwin. Like everything in this city, it is easy to find. July was the perfect time to visit as there were no crowds and no waiting times. The family pass is $105.00 (2 adults + 2 children).
The brainchild of crocodile biologist Professor Grahame Webb, Crocodylus Park is possibly the best place to come up and close with both fresh and salt water crocodiles as well as American alligators safely in the Northern Territory. There are daily crocodile feedings which you can participate in and of course, numerous opportunities to hold a crocodile.
The site also includes a small museum where you can learn about the history of the crocodile in the NT (it was almost wiped out by settlers!) and the conservation programs in place to ensure their continued survival.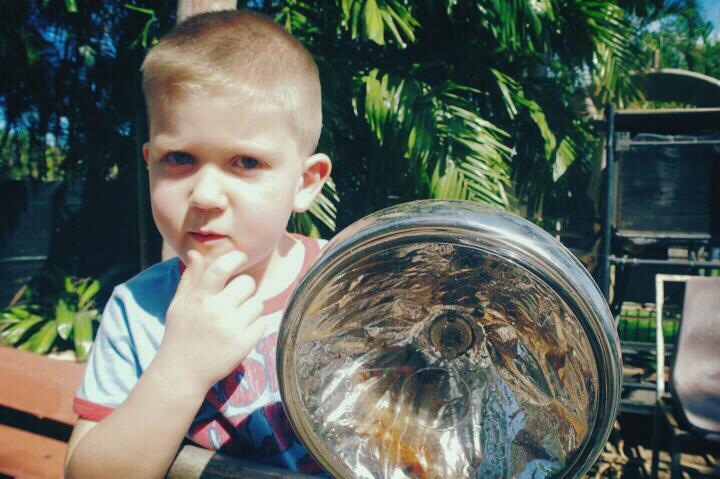 The highlight for both children was having the chance to hold a small hatchling. Miss N was overwhelmed by the experience and found it difficult to keep her mouth closed. She was in awe.