With a VIP pass in our hands and a trip to Movie World already ticked off our Bucket List our next adventure on the Gold Coast was to Sea World – sea world.com.au.  We packed a set of bathers in our bag in case the kids got wet, a tube of sunscreen (you need to keep applying this stuff throughout the day to avoid the Aussie sun burning), hats and lots of water. Sea World has the same food policy as Movie World so we didn't bother to pack provisions. We were blessed with blue skies and tolerable humidity.
Sea World doesn't appear to have changed much over the years. It features lots of man made lagoons, Nickelodeon stars, a plethora of rides for the kids and of course, lots of different sea life.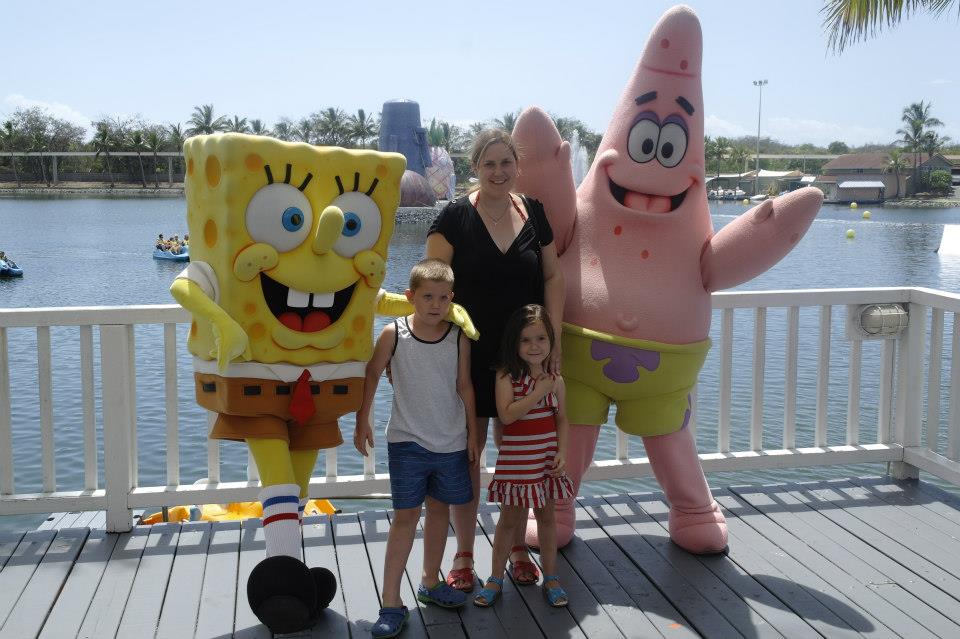 By chance, we met Spongebob Square Pants and Patrick virtually on entering the park. It was an instant highlight for the kids who became a little star struck and refused to walk up and meet them without me. Of course, I obliged and we posed between the two characters. I'm pretty certain my son ticked all of his reasons for visiting and would have happily gone home after this encounter, but we pushed on.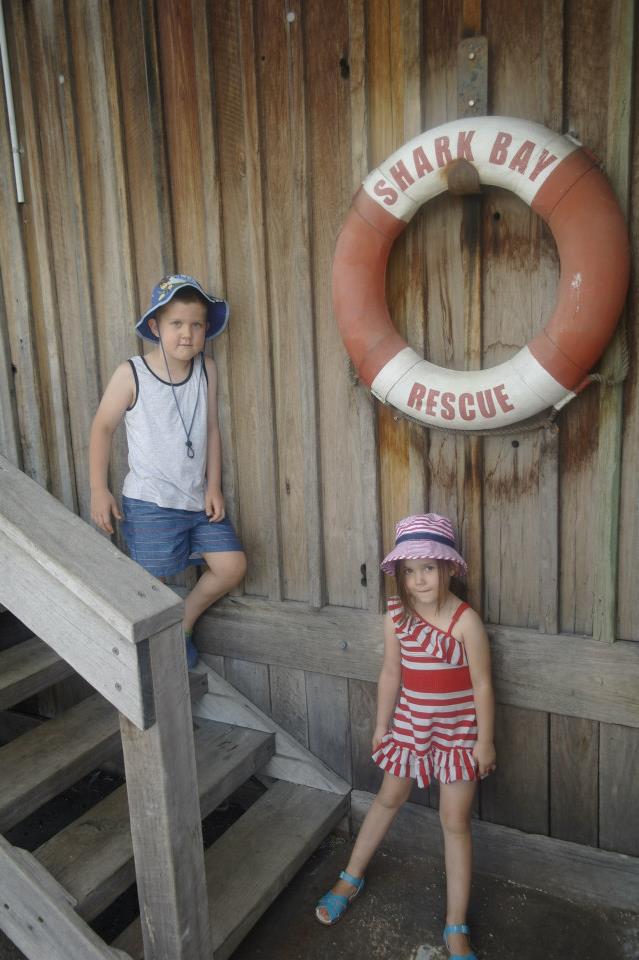 Our next stop was Shark Bay which Sea World boasts is the largest man-made lagoon system for sharks. It was fairly impressive and the kids marvelled at just how much sea life they could see (but restrained from getting too close to the barriers even though they were perfectly safe). We were able to observe what these large, amazing animals look like from above the water and then from below through the huge glass windows below. Both kids were facinated.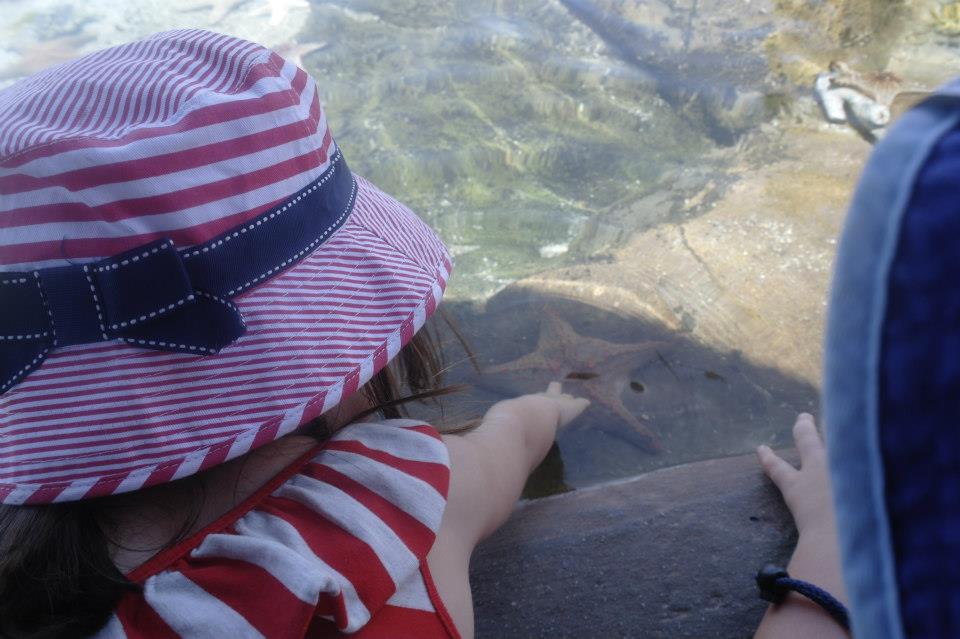 We didn't really take the traditional route around the park. We didn't zig zag or move in a line between exhibits. Nope, we back tracked, zig zagged, went straight and then back again. But we were happy throughout the trip despite our rather disorganised route. Our next step was the Stingrays! This was one of my highlights. It is much like a traditional touch pool except that it is full of rays that swim around and allow you to stroke them. We stayed here for well over 40 minutes. What can I say – we are a tactile bunch!
Shortly after we found seats Dolphin Cove which features a large natural sandy bottom lagoon system and an 8 metre show pool. I was incredibly fascinated by the agility and performance of the dolphins, but all my kids could think about was food!! Imagine that. If you decide to visit, try to line up a little earlier and sit up front to get up and close to the dolphins. You may also get a little wet, but in the Queensland heat you will probably find that refreshing.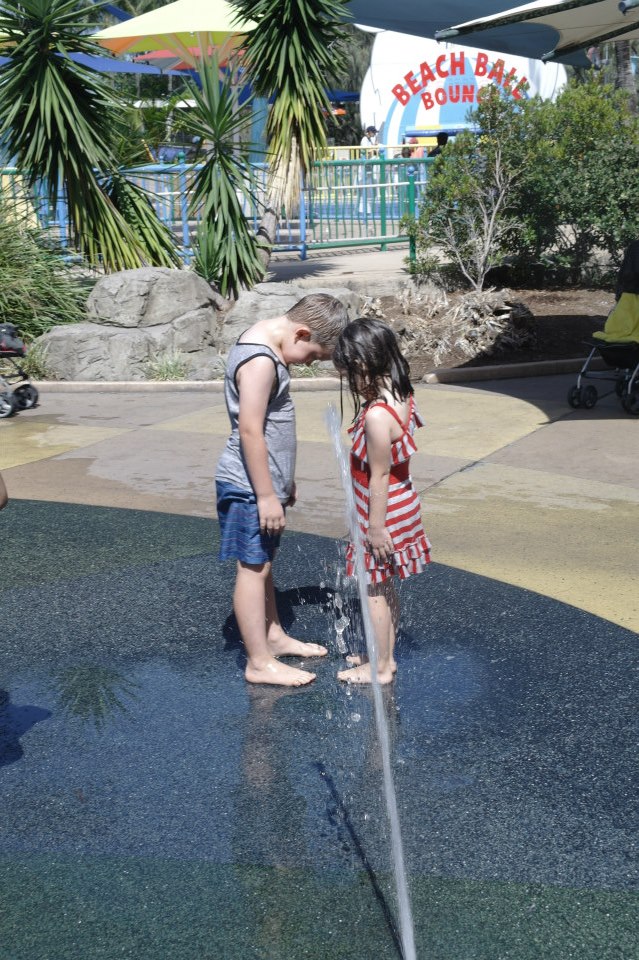 After eating we started the walk to Castaway Bay. The kids were distracted by the water fountains along the way and jumped in – fully clothed! No  thought of changing into the swimmers in my bag! Ha! They had a lot of fun here before we dragged them away. Castaway Bay was another highlight. It is a true interactive adventure playground with over eighty water cannons and battle boats to spray and wet. I think T and I had just as much fun as the kids! I admit it – we stayed here for over an hour!! It was that much fun.  The area also includes a high rope course, but Miss N was still a little short to go on it.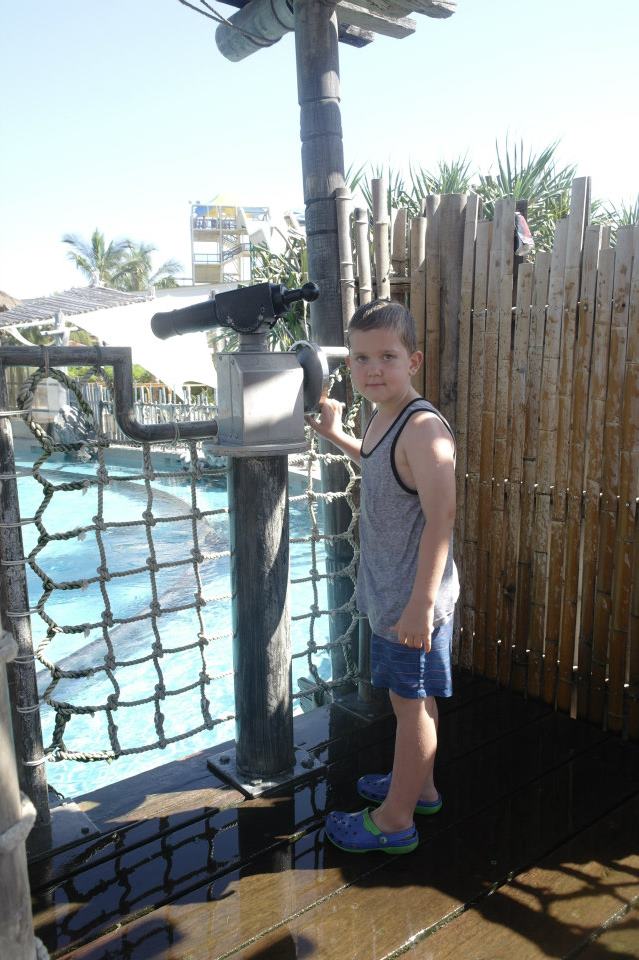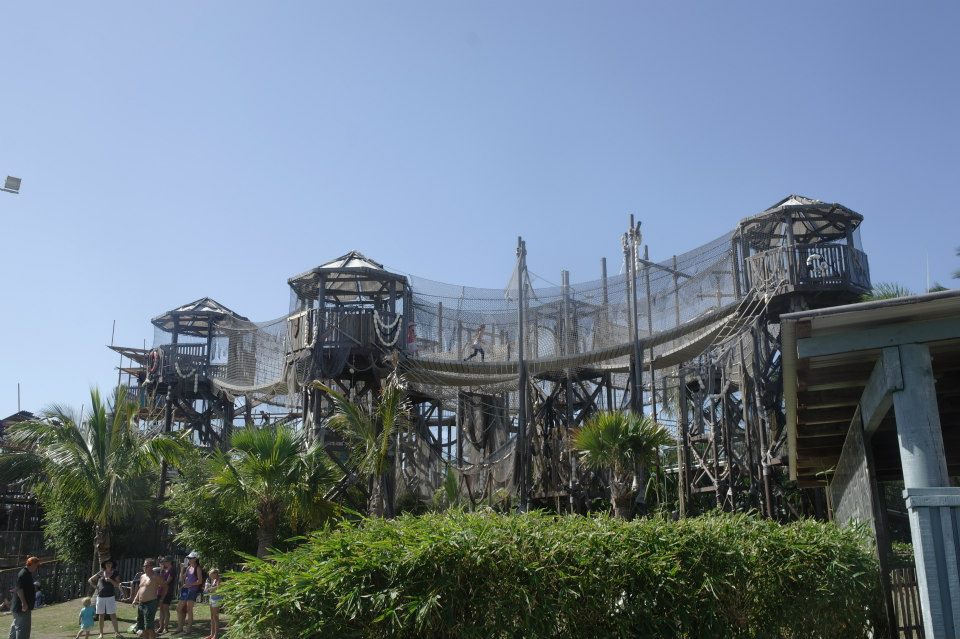 I'm starting to think that all my kids need is a hose, a bucket and a hook up to water and they would be content. Wet 'n' Wild could only be a blast!
Sea World is open every day of the year except Christmas Day with gates opening at 9.30 am. There is a lot to see over a day, but just like Movie World, your VIP pass will give you unlimited access, so you can choose to break up your visit.