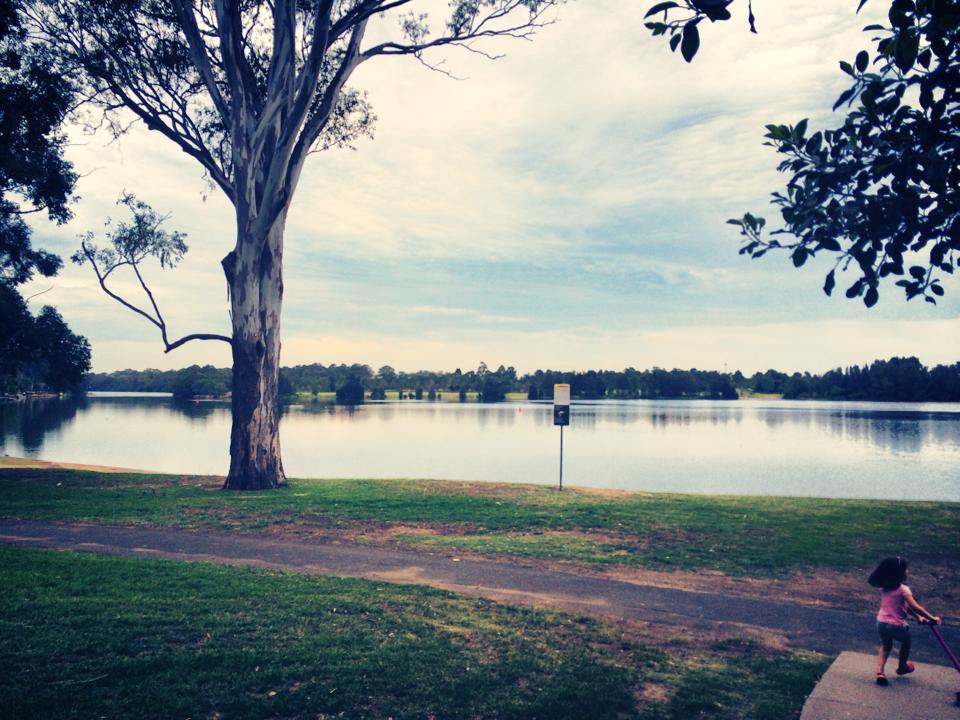 We love going to Garrison Point (off Henry Lawson Drive, Georges Hall). It has sprawling grass fields to run and play sport; a well maintained cycle track; a number of playgrounds and endless opportunities to spot native wildlife. On the weekends it is filled to the brim with picnicking locals. Take a trip there on a weekday afternoon and it is largely abandoned other than a jogger or two.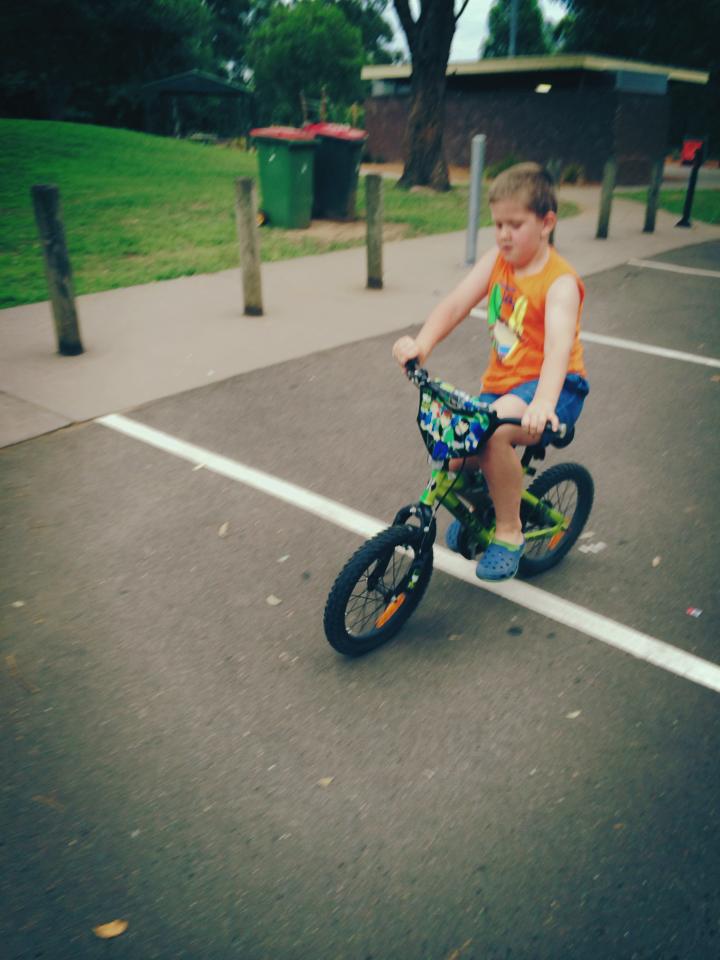 With Master R a year out of kindy we were keen to give him more opportunities to perfect bike riding. He is still a little wobbly and our sloppy suburban blocks is not the most appropriate place to learn. We held on to his seat as he peddled for the first few laps, slowly providing him more and more opportunities at independence until he found his balance and was riding by himself. He was still a little unsure but his confidence grew and grew until he was riding some length in front of us. He then had his first fall – ouch! This bruised the confidence he had just grown and we had to provide some reassurance and support for him to get back on and ride again. But he was courageous and tried again and again. Our boy can ride (and don't worry – he was wearing a helmet most of the time!)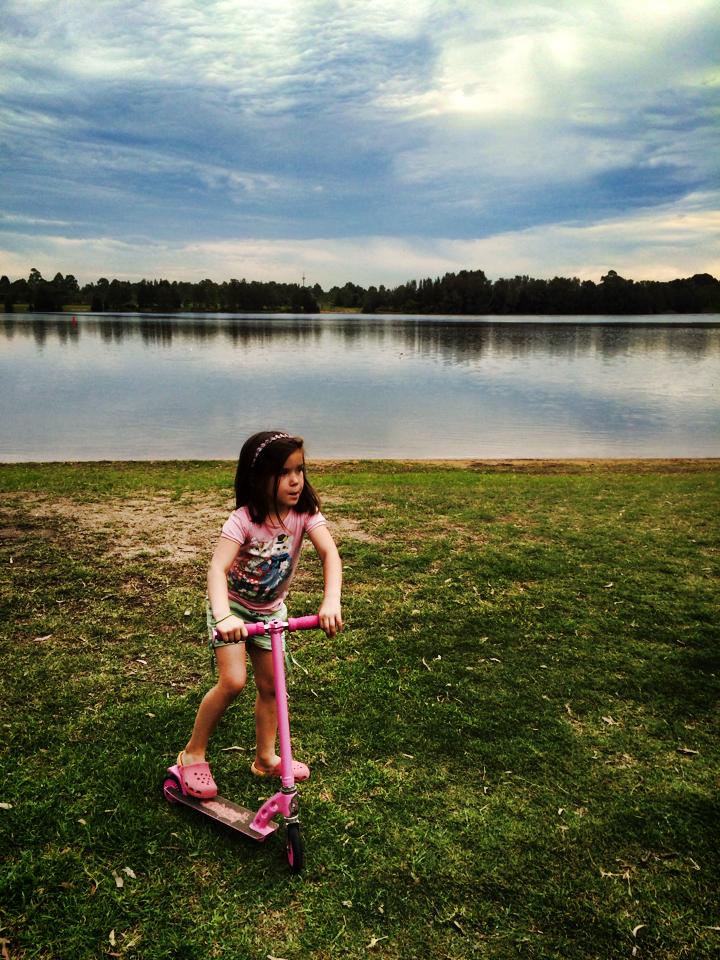 Miss N is our dare devil girl. I think she could out race and of us on her scooter. We know she is a risk taker who will speed and race around corners and down hills with no evidence of ever trying to slow down. With some reluctance we will shortly start teaching her how to ride a bike. I will need to take a few deep breaths and I know she will be zooming ahead in no time.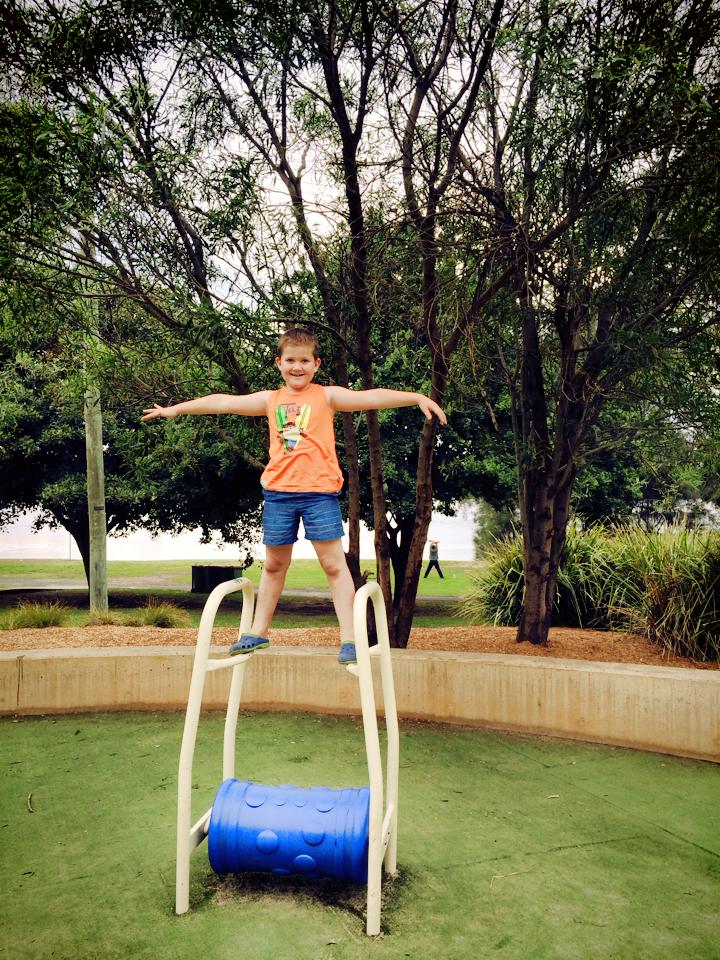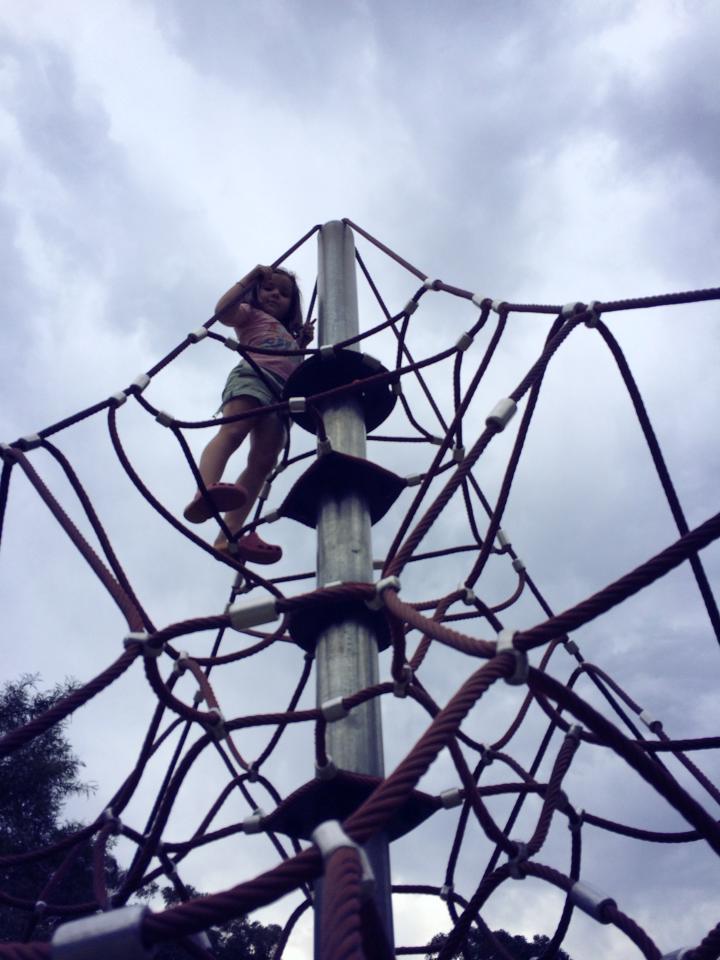 The playgrounds at Garrison Point are great and keep the kids busy for a long time. You can easily walk between the two sites whilst also seeing a wide variety of bird life. The Ibis had taken over the lake and islands, reducing the shrubs to mere sticks, but I have noticed a reduction in their population over the last few months. This park is fun – you will feel like you have it all to yourself if you choose the right day! Make sure you pack food (there are no shops on site).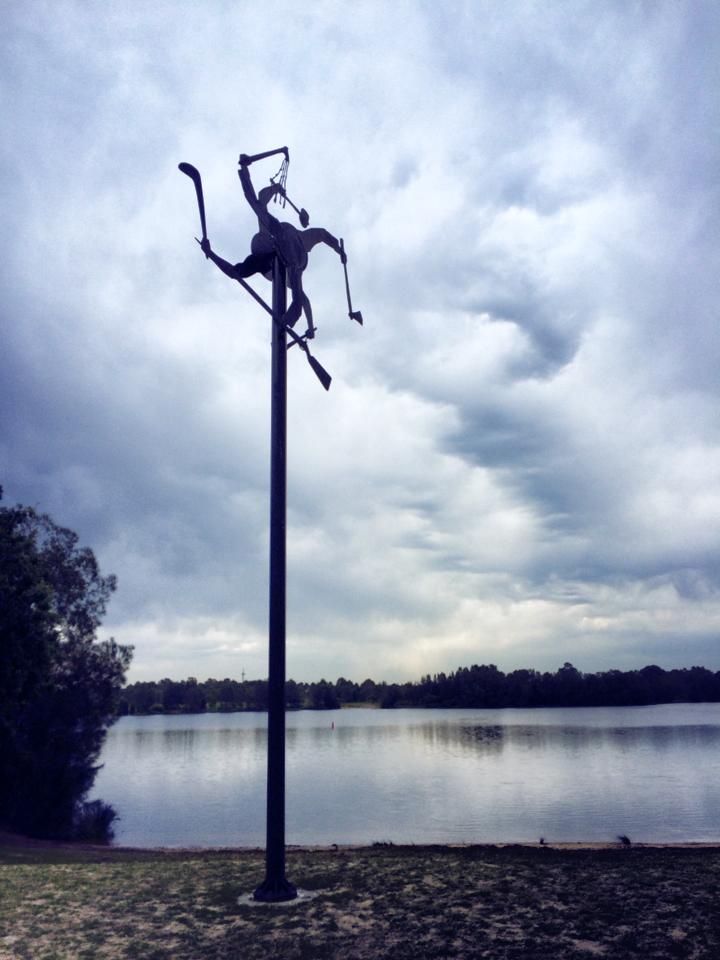 Please note, time wise, Australia's European history is incredibly short in sheer contrast to our indigenous Australian history which is far older than been the Egyptian histories we learn about at school. With this said, you would understand my frustration when I googled "Garrison Point", a 'historically significant parkland' and found mostly white european histories of the area. Yes, yes, I understand that back in 1795 Matthew Flinders and George Bass landed at Garrison Point and that a bunch of soldiers were stationed on the site to protect Major George Johnston as he conducted a census of the area, but what of the older history of the traditional custodians? I know that the Georges River was an important focal point for Aboriginals in the area. It provided food and transport. It also was strongly linked to the dreamtime and was originally named 'Tucoerah' River  by the local aboriginals. I think this should be celebrated.
Lastly, a word of warning!