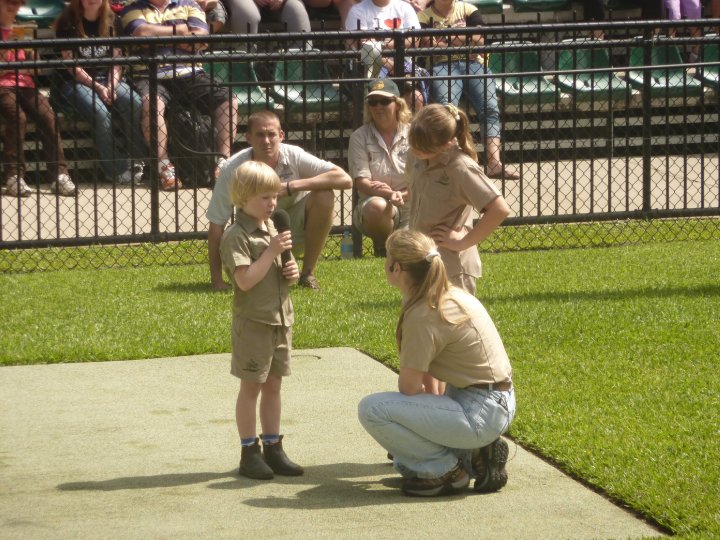 When thinking of a true blue Australian celebrity many of you will instantly think of Steve Irwin, the Crocodile Hunter. His TV shows were an international phenomenon and we loved watching his adventures right up to his tragic death back in 2006. Wife Terri and his children Bindi and Robert have taken the helm of the family zoo – Australia Zoo which is possibly one of the best loved zoos in the world. We had to visit.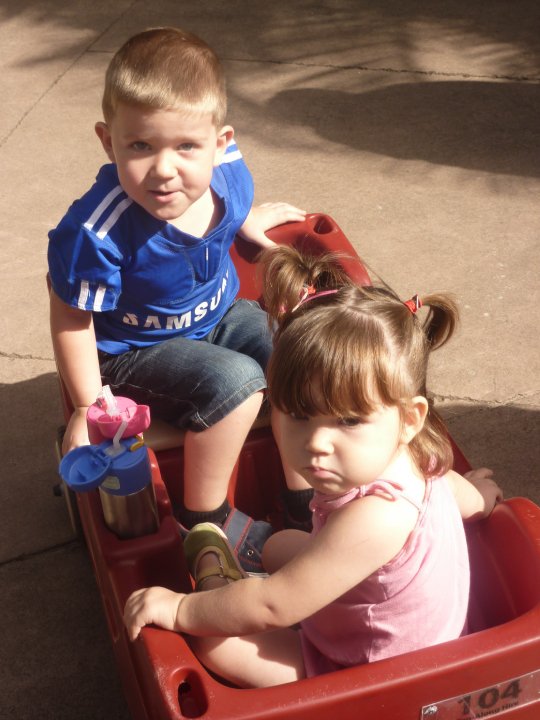 Staying in the Gold Coast, we needed to drive 2 hours north to visit. Anticipating lines we arrived on opening and quickly moved to the hire station to book a cart for the kids. We then started our trip around the site.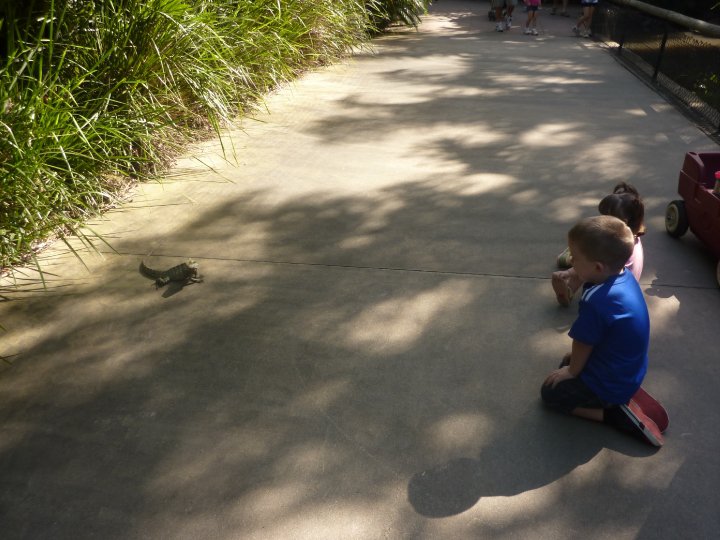 We've visited zoos in almost every state in Australia and didn't think we would be that impressed. Silly us! We were blown away! There were wild reptiles sun baking on the foot paths, shade at every stop and a feeling of tranquility. The animals are clearly looked after and very happy.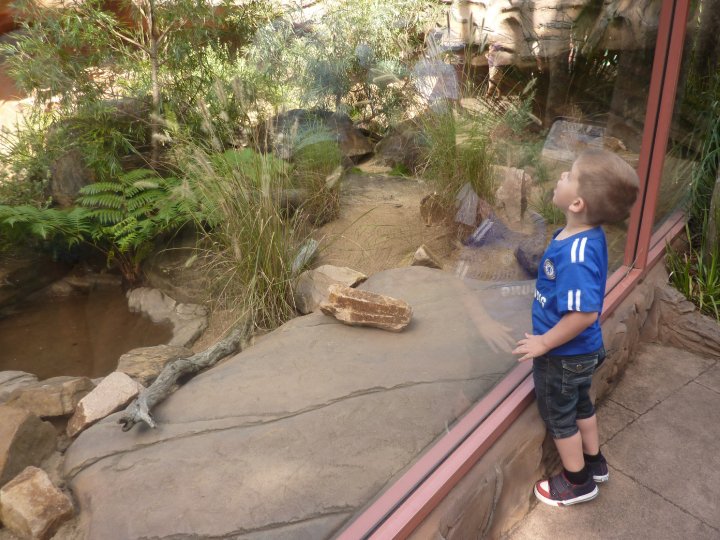 The visit was very special for the kids with the Irwin family walking around the site. Star struck they were! Later in the day we made it to the XXX where we watched Bindi dance (after arriving on an elephant). We couldn't miss the crocodile feeding, nor could the Irwin family! While we watched from the stand all three family members had a chance to feed the huge croc! Wes, Steve's best mate, was also there leading much of the show.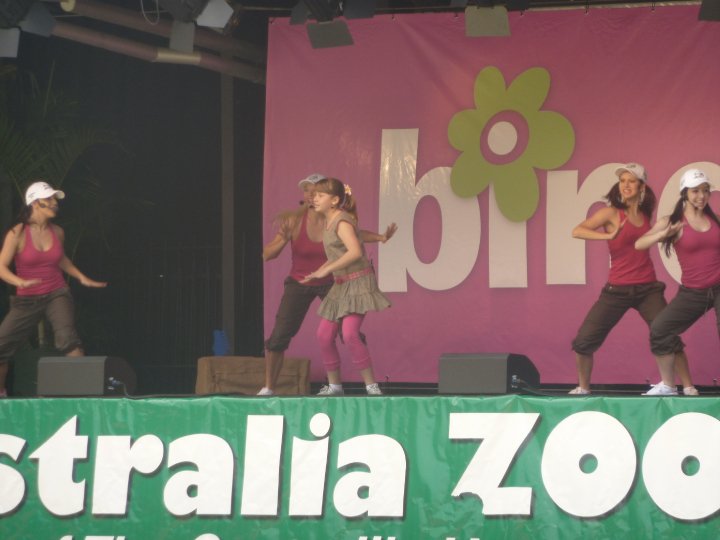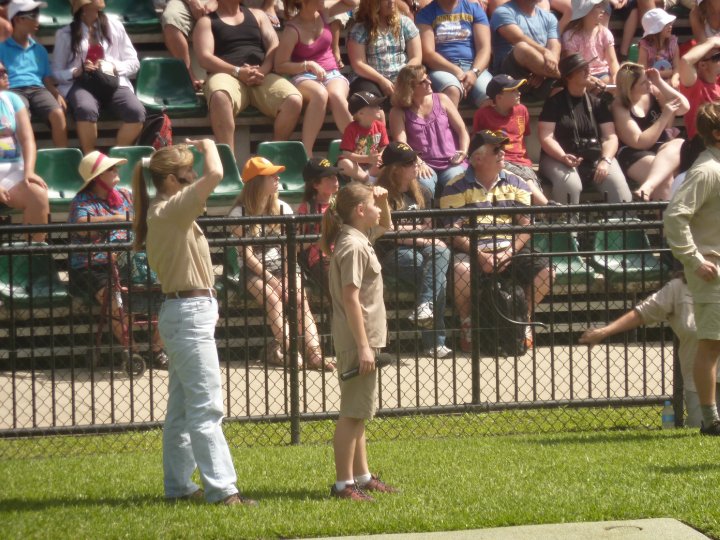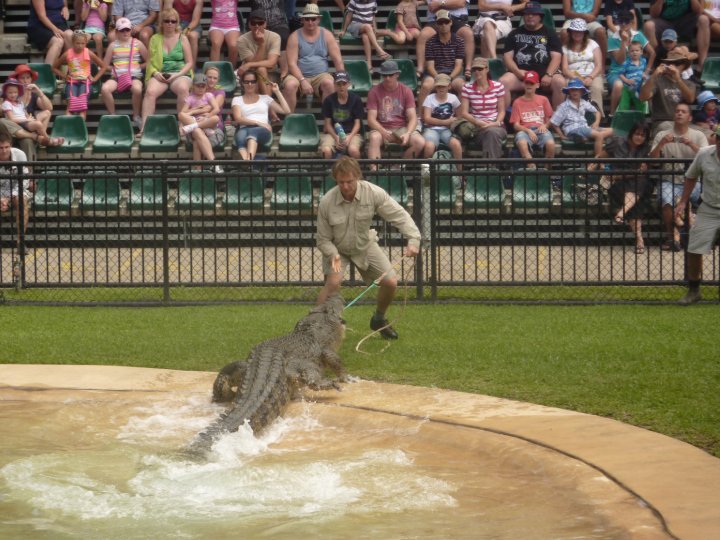 As soon as the show concluded we resumed our exploration of the site. There was so much to see! It was relaxing.
Want to visit? I highly recommend that you plan your day so you arrive early. This not only helps you beat the crowds but allows you to see much of the zoo before the midday heat comes in. A family ticket will set you back around $172.00 but kids under 3 are free. Now that the kids are a little older, we would love to go back at do a zoo tour although I haven't decided which one!