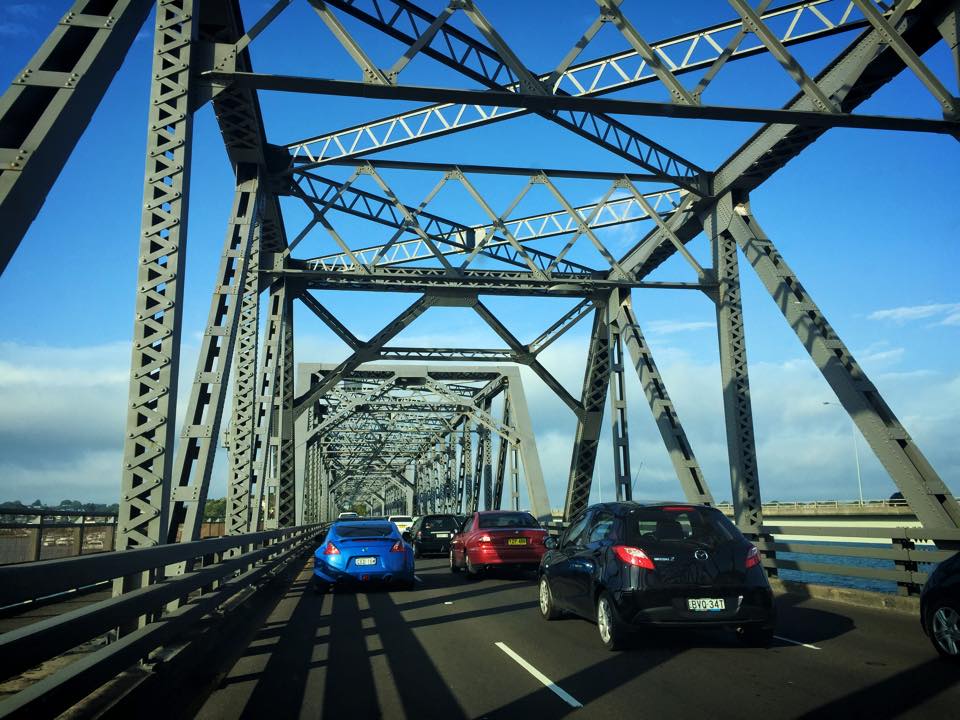 Sydney weather is reminding me of Darwin at the moment with super warm days followed by loud, thundering storms. I suspect we are heading into a very hot summer.
When the weather channel predicted 40 degree days over the weekend we knew our organised bike ride adventure was not going to happen. T decided quite quickly that the only suitable adventure would involve sand and water. Beach season was open.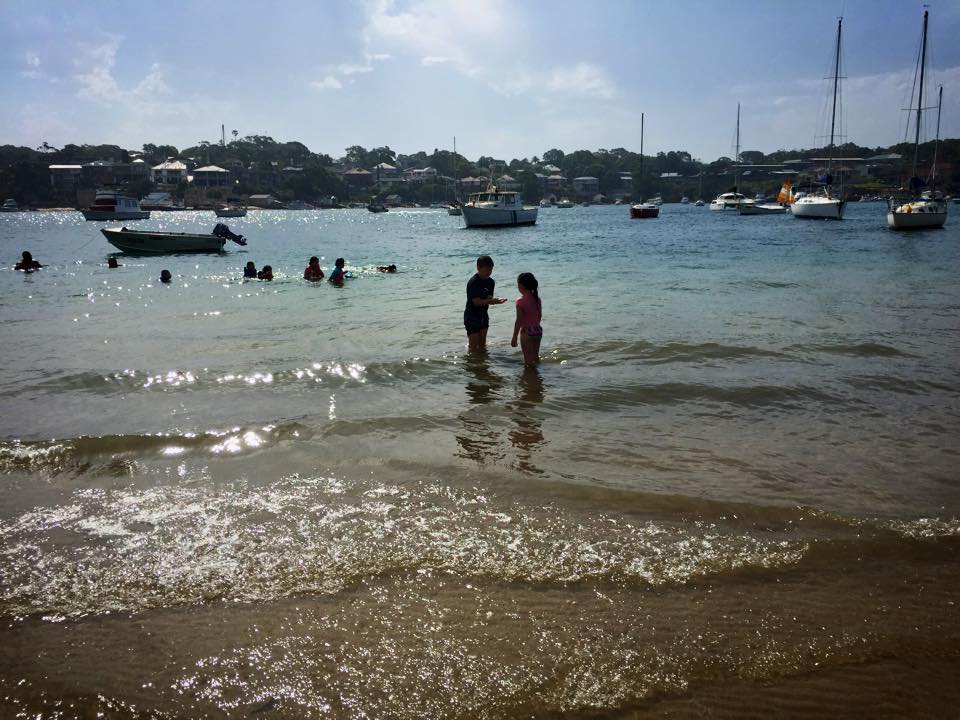 T and I constantly battle over which beach to head to. He loves waves. I love calm, lapping tides which provide the ability to see the ocean floor. This week he convinced me to explore Gunnamatta Park in Cronulla, a spot we've never visited previously.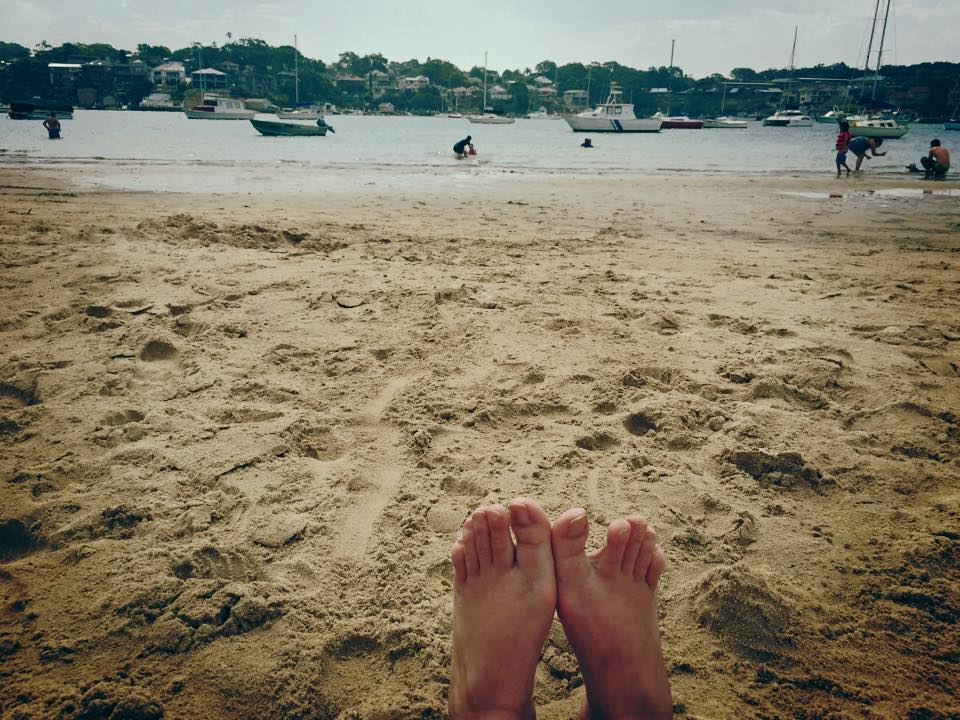 Parking is always a bother in Cronulla. Actually, this can be a problem around most accessible beaches around Sydney. A little patience, and eventually people leave and you can grab a spot. Someone was looking after us this week as we drive straight into a spot.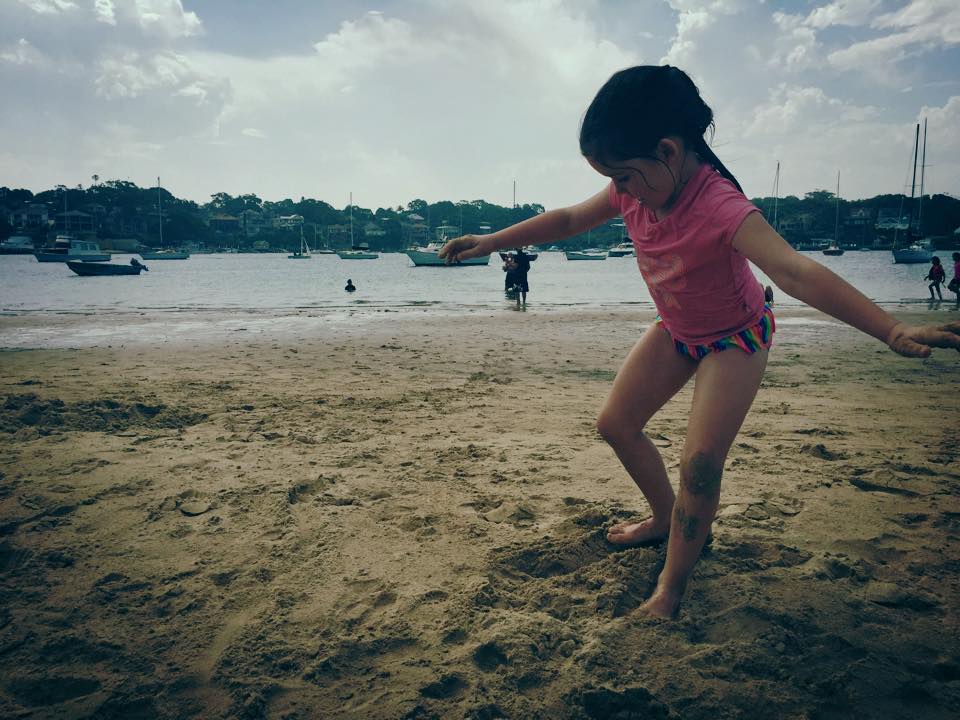 Gunnamatta Park is the perfect spot for children who are just learning to swim. It's actually a river so there are no waves. There is a lot of shade in the grassy areas, an accessible toilet (or so says the information sites – we didn't need it), an open air amphitheatre and some covered spots.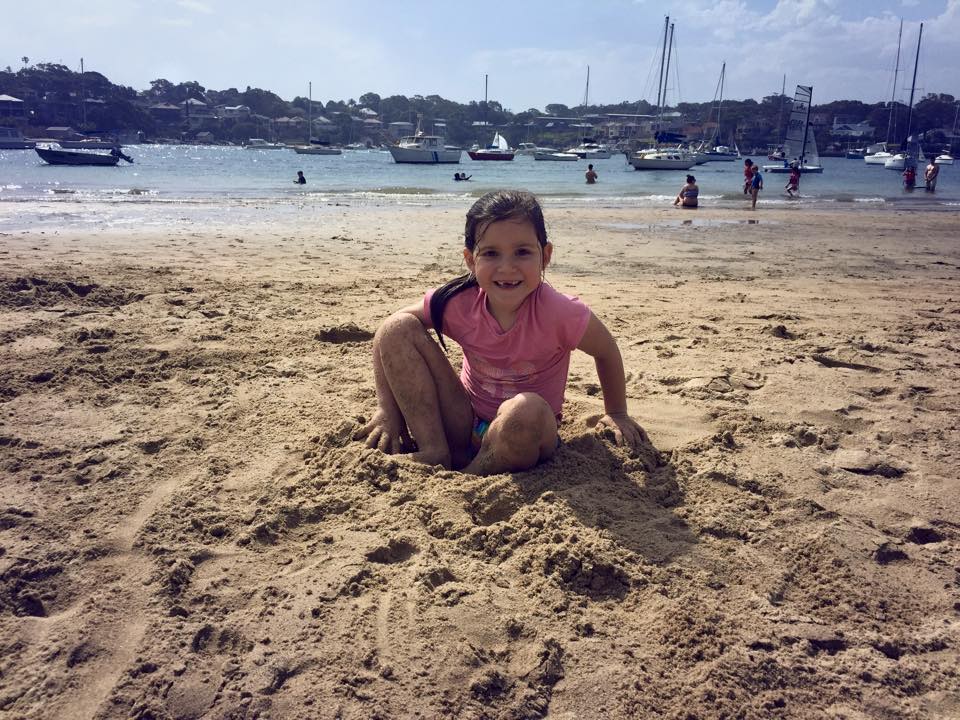 The sand that lies between the water and shade is some distance. We found a spot perfect for observing the kids but found most people sit way back. I'm not sure why. We were super comfortable in our spot.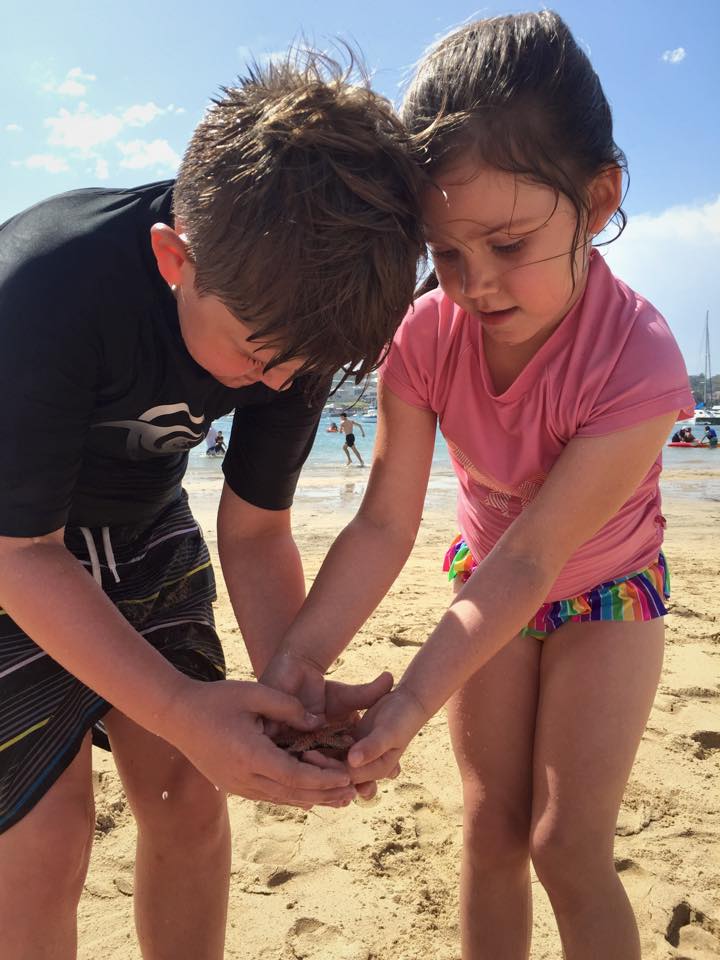 The kids were excited to find starfish in the water. We're keen to discover what species they are later this week for our 'curating nature' project.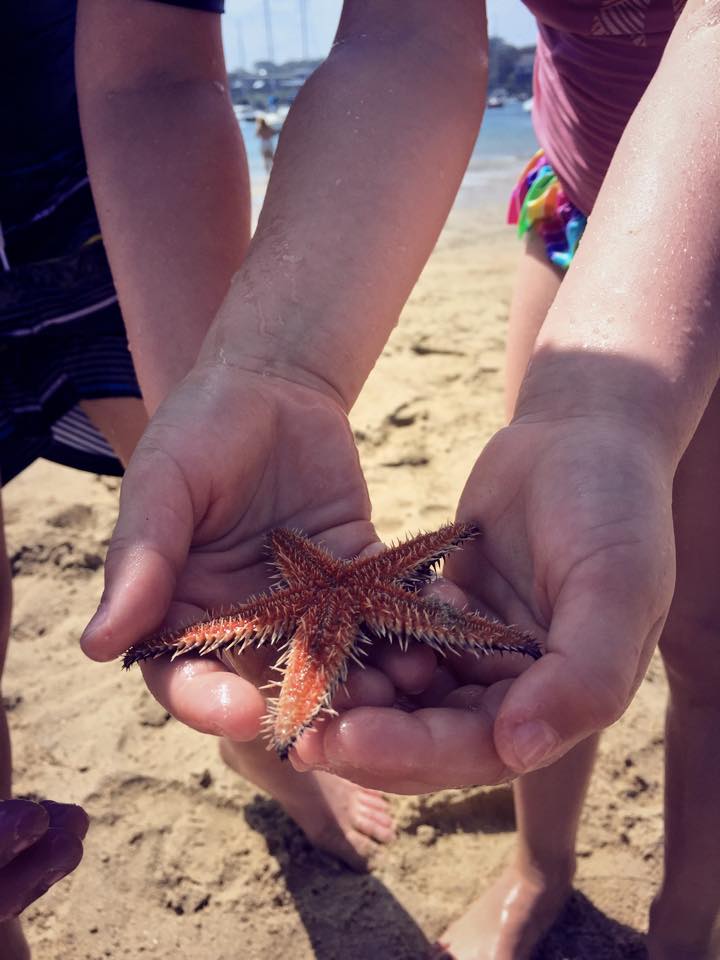 Miss N had an unlikely run in with one after she ran, launched herself on her knees into the water and pushed one down into the sand with her feet. She has been proudly displaying a starfish graze on her foot ever since (she even showed it off at school for 'news'. It's not permanent!).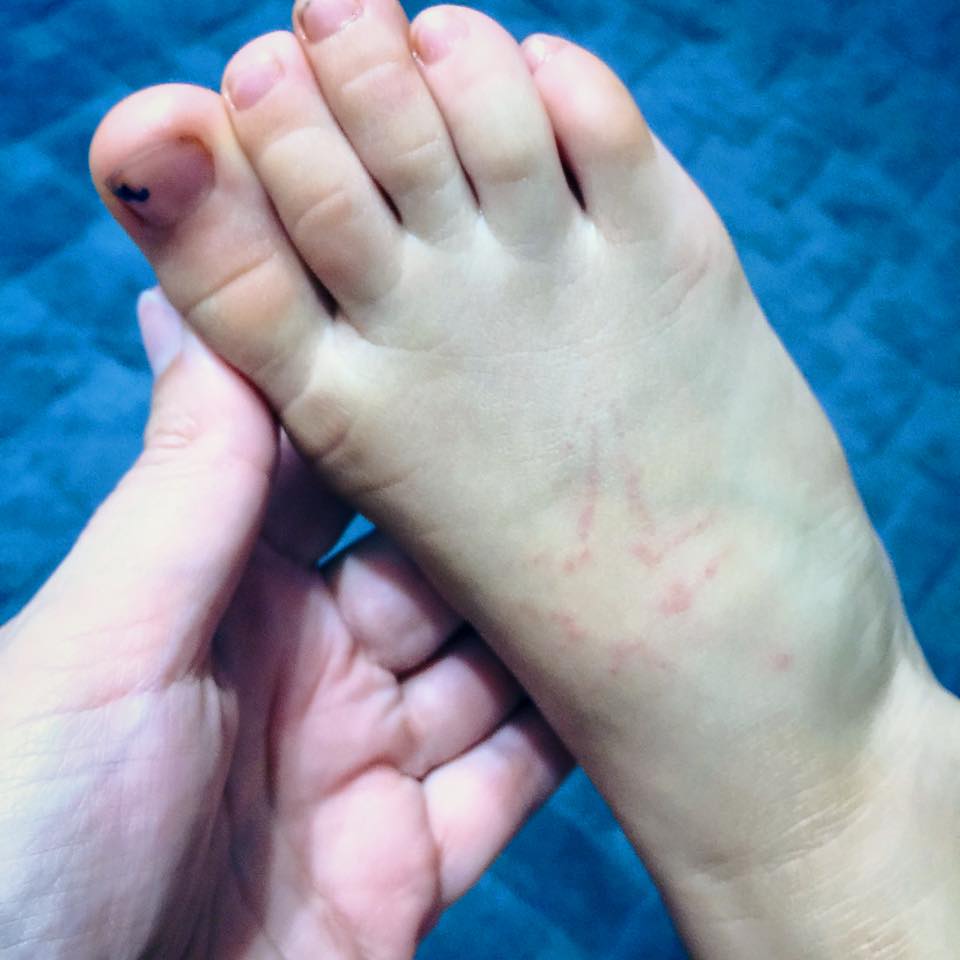 By 5.00 pm the beach was largely deserted and became ours. It was easy to imagine that it was our own private beach (oh how I wish!). It was still warm but we were craving ice-cream so headed off to find a van.
On this visit we didn't precede down the shore to explore the netted pools which means we need to return! You will find Gunnamatta Park at 39-41 Nicholson Parade, Cronulla, NSW.