As a huge Clint Eastwood fan, Alcatraz has been on T's top 10 Bucket List destinations for a very long time. There was no doubt that when planning our family adventure to California that it would be on our itinerary.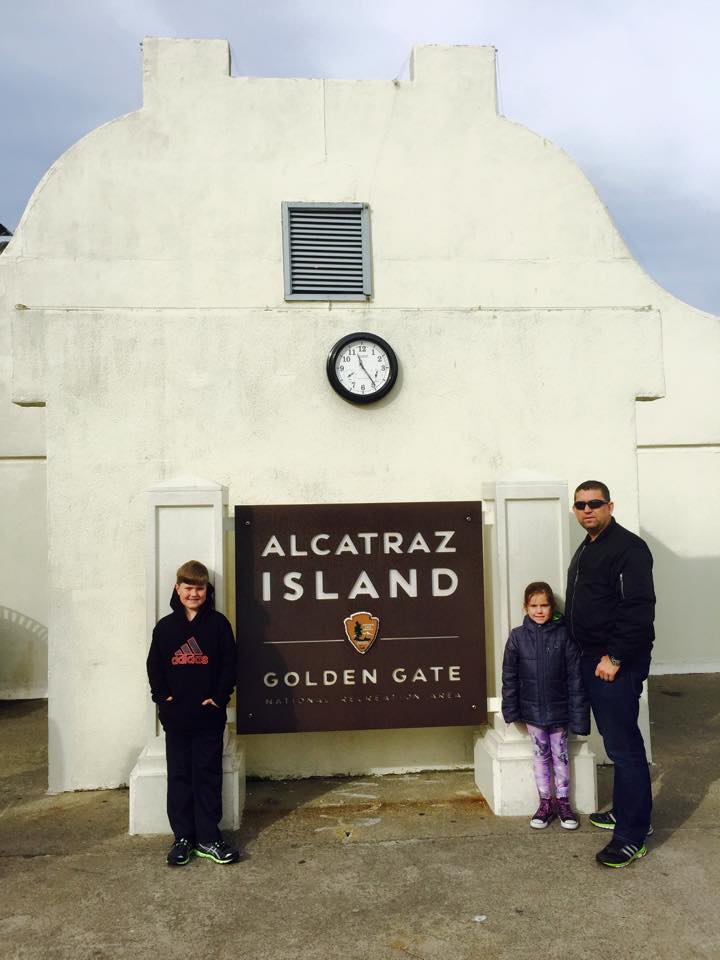 By the time we arrived in San Francisco tickets to Alcatraz were only available for dates a fortnight away. I freaked out as I had relied on my typical 'fly by the seat of pants' approach to travel and failed to book anything. Fortunately, somehow, when I refreshed the website I was able to secure a family ticket for three days time. Someone was looking down on me that day. (If you are hoping to go to Alcatraz you must buy your tickets early. In the summer months this could be a month in advance!
Click here for details
)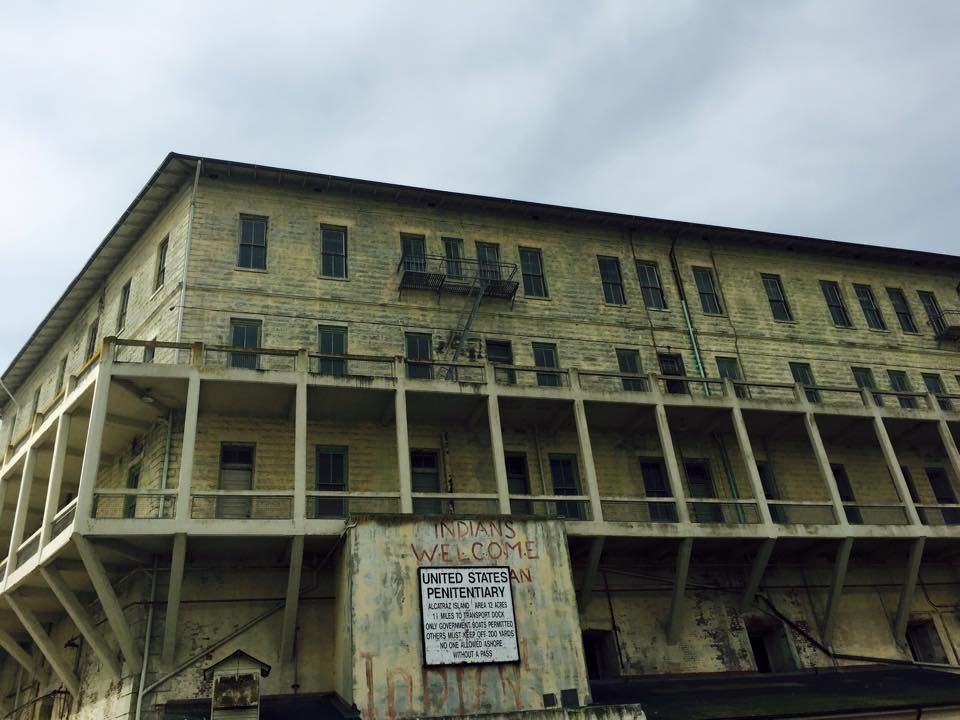 So what is it about Alcatraz that is a so appealing to the tourist exploring San Francisco? Perhaps it has something do with its infamous history and the legend that it is inescapable. I think Hollywood has had something to do with it to be honest.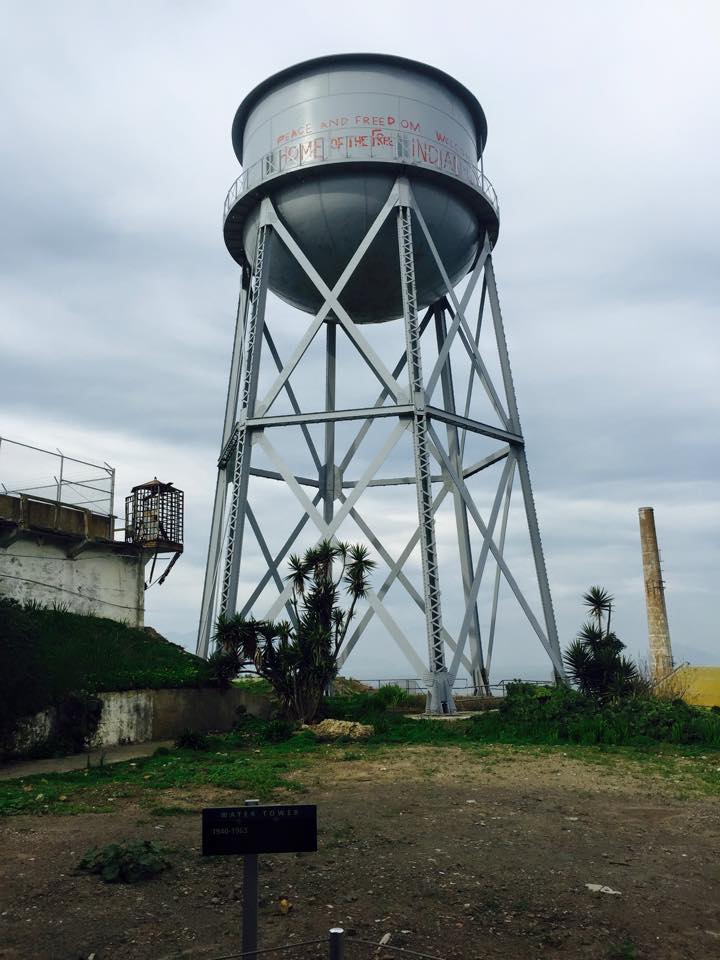 From 1933 until 1963 Alcatraz was used as a Federal Penitentiary. Its inmates included the famous mobster Al Capone who by that time was suffering from syphilis Dementia, the Birdman and William G. Baker who we actually met on our tour. While incarcerated,  inmates followed a very strict routine which saw them occupying themselves in their cell for the majority of the time. I'm told that boredom was the greatest punishment inside rather than anything else.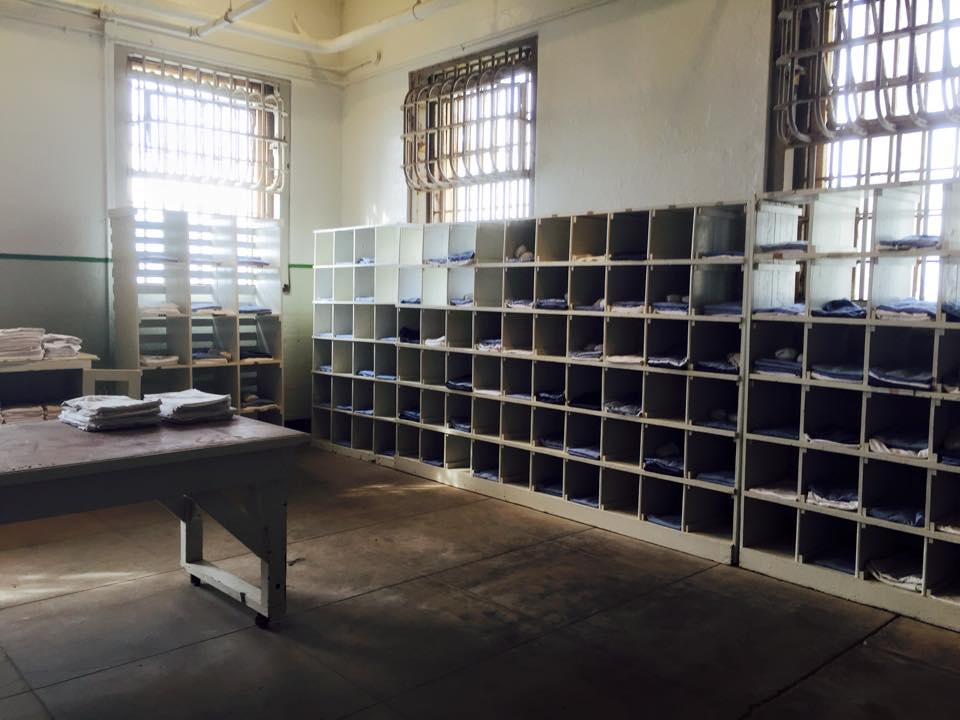 In June 1962,  Clarence Anglin, John Anglin and Frank Morris made the most famous escape from the Alcatraz Penitentiary. It was planned for months ahead and involved strategy and timing to pull it off. The Alcatraz Tour walks you through their escape. You are able to look inside their cells and see how they fooled the guards.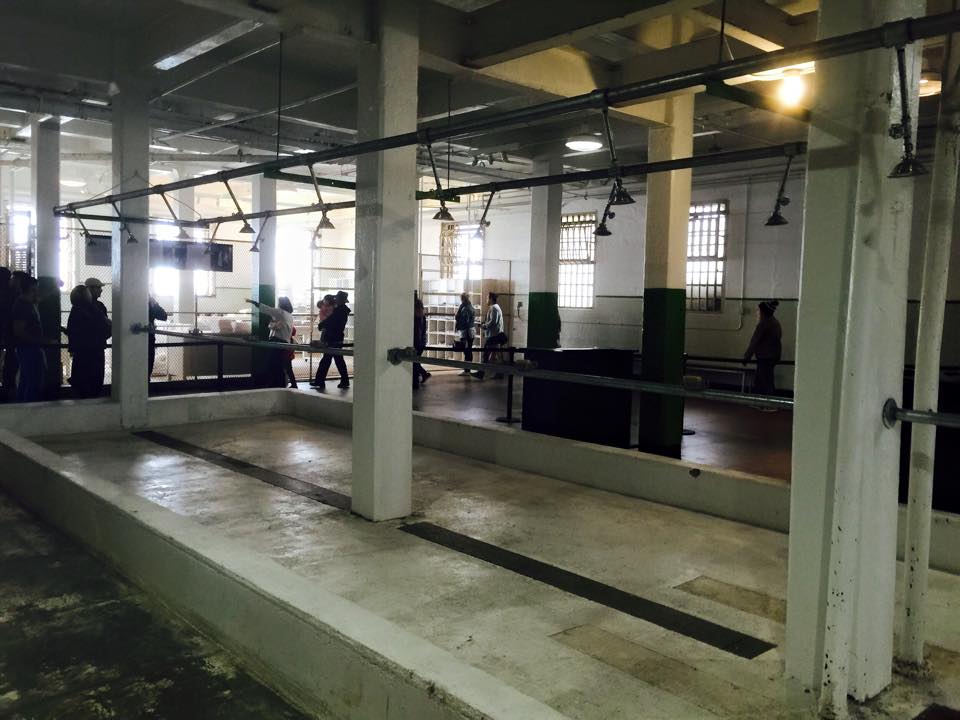 In early January we took the ferry across to Alcatraz, also known as The Rock,  for our own tour. After a briefing at the dock we took the winding walk to the top of the hill where the prison stands. Here we were provided with headphones and out audio guide. This stepped us through every section of the prison, explained the history and told inmate stories. It was fascinating. Even the kids were enthralled.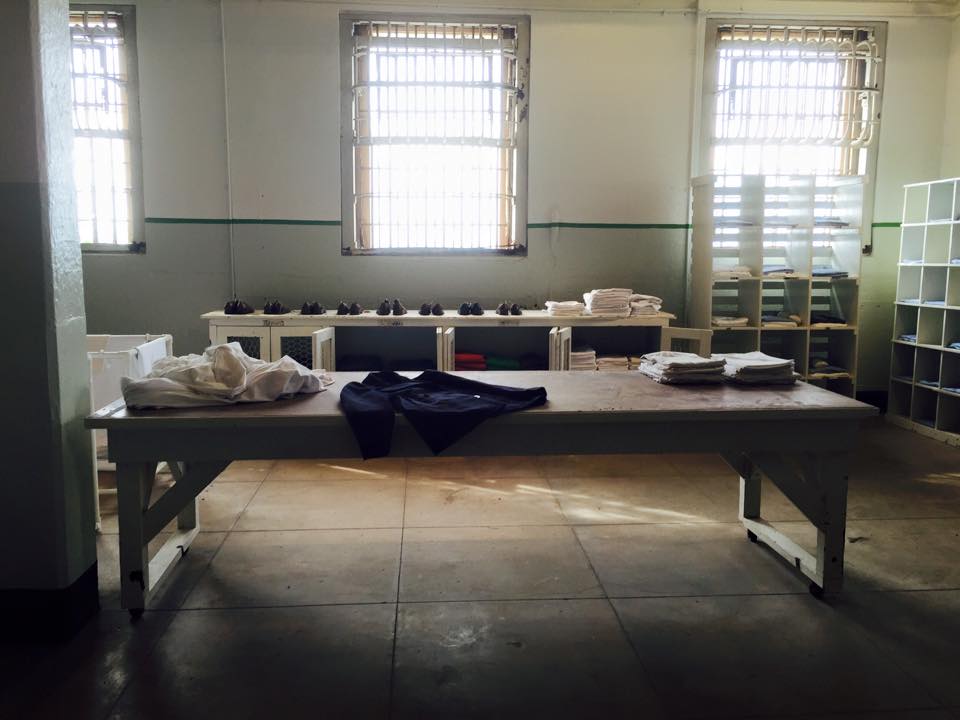 On the tour we explored most of the island including the Main Cell house, Dining Hall, Library, Lighthouse, the ruins of the Warden's House and Officers Club, Parade Grounds, Building 64, Water Tower, New Industries Building, Model Industries Building, and the Recreation Yard.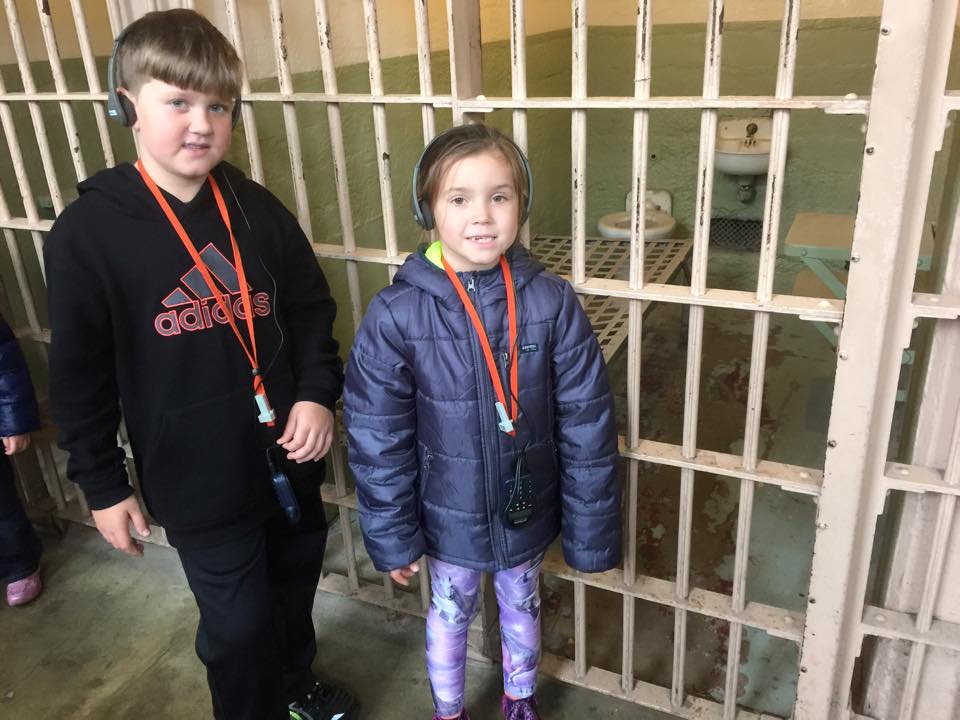 So would I recommend Alcatraz as a destination for families to tour? Most definitely. Here are my top tips for surviving Alcatraz with kids.
1. Pack an Ergobaby or similar carrier
. When Alcatraz was built, accessibility was not considered. Steep paths, stairs, uneven ground, tight spaces – you will encounter it all. While you could take your pram or stroller you are going to find it is more hindrance than help.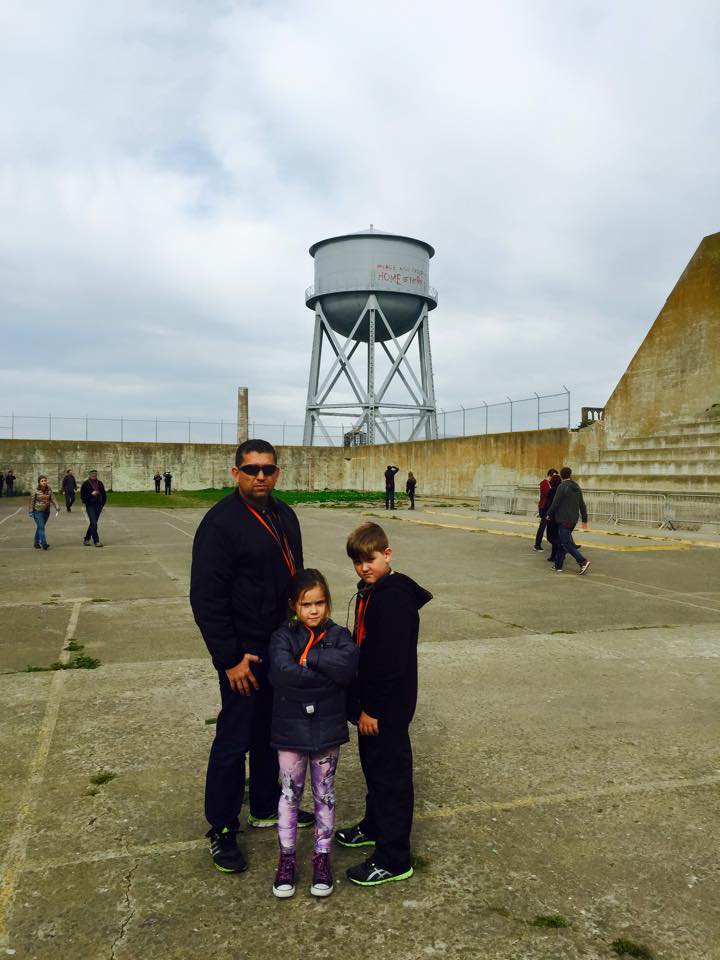 2. Eat before you leave. Alcatraz has a strict 'no food' policy even for kids. This means no snacks on the island! You can buy snacks on the ferry on the way back if the kids can't wait for it to dock. Fortunately, you can bring along water which you will need after the climb to the top.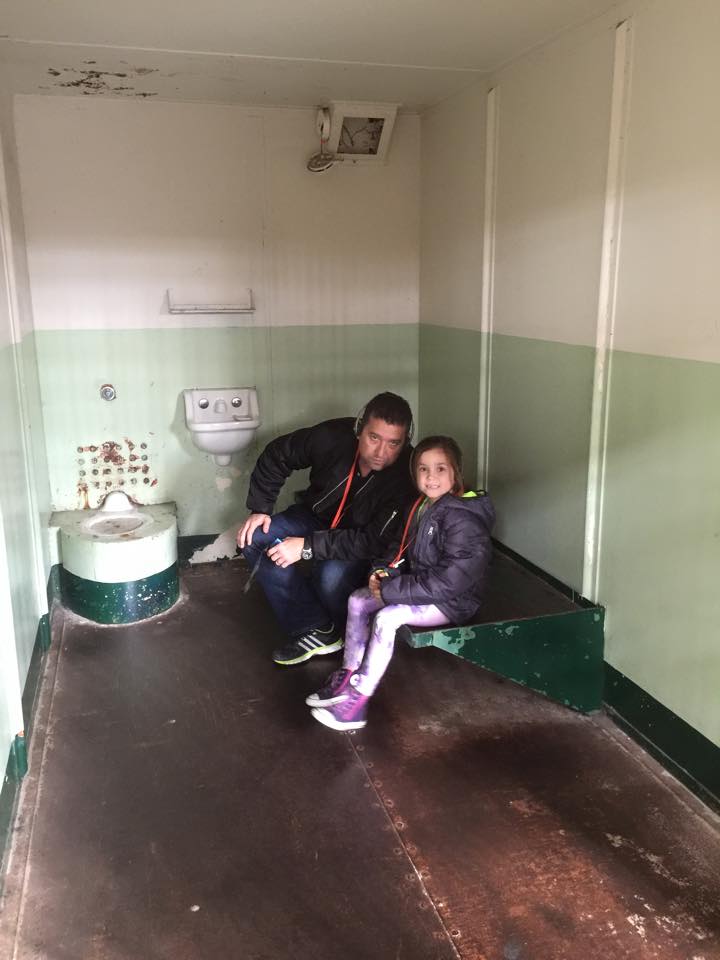 3. Grab a map. When you disembark the ferry you'll find a few stands full of maps of Alcatraz. They have them in a variety of languages. Take one so you can find your way around. Remember to provide a $1.00 donation (Alcatraz Island is a national park. All money raised goes back into the preservation of  the island).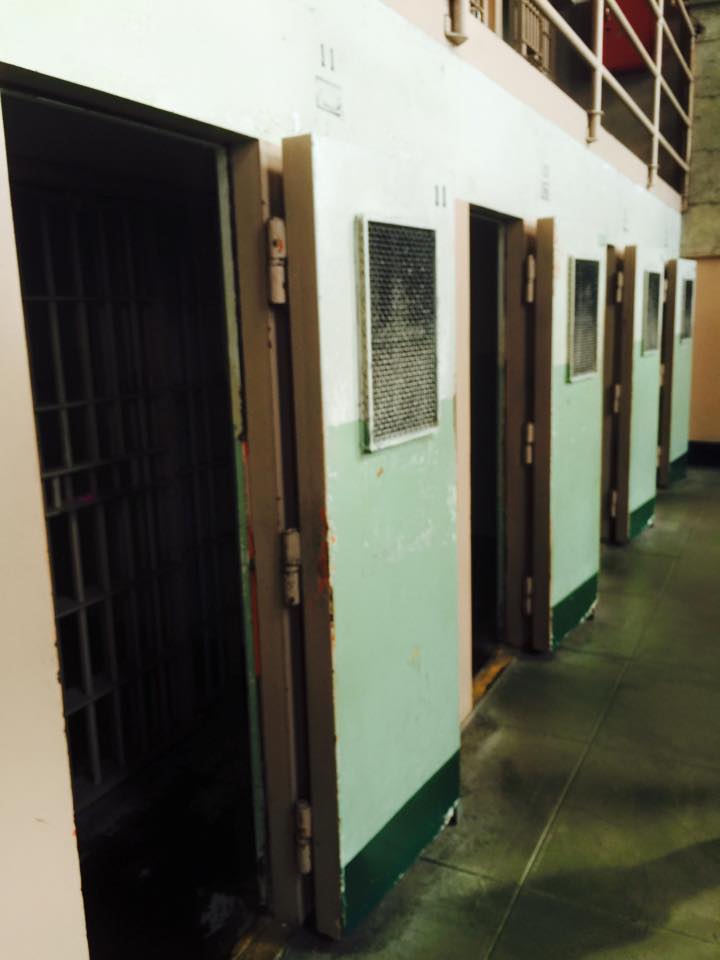 4. Head straight to the top. When you land it is recommended that you watch a documentary in the barracks as your first stop. We skipped this and tried to get to the cell block at the top of the island as fast as we could. By doing so we missed the majority of the crowd and were able to get to the audio tour quickly. I would repeat this if we went again with kids.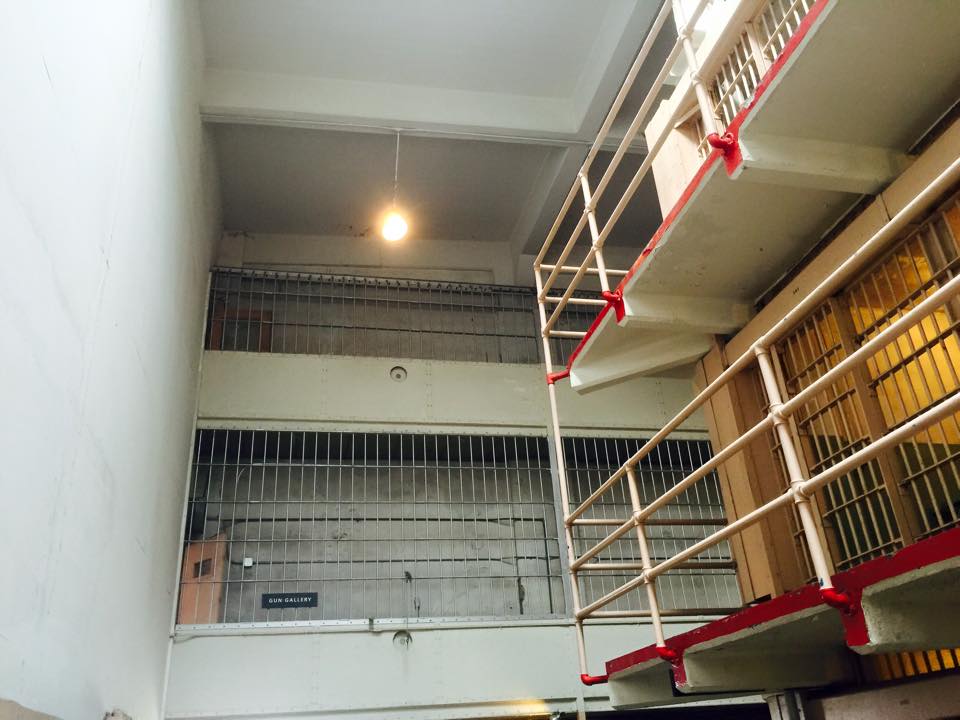 5. Spend some time in the exercise yard. We discovered that there is a baseball pitch in the exercise yard. Half way through our tour we used this area for a little run around so the kids could use up their energy before we resumed the tour. Remember it takes around 4 hours to look around the island, so little breaks will be needed to keep the kids happy.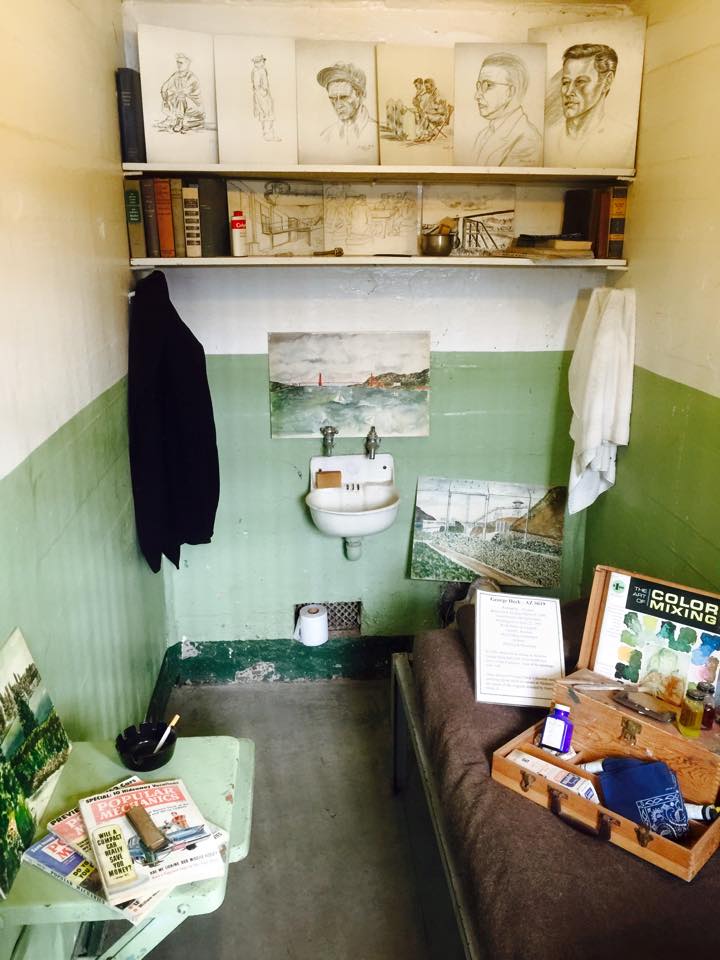 Alcatraz Island tours can be booked up to 90 days in advance. The island has regular tours every day with the first departing at 8.45 am and the last at 6.30 pm. Sustainable Easy Access Transport is available for those with accessibility requirements. Day tours cost $38.00 an adult and $26.25 a child.