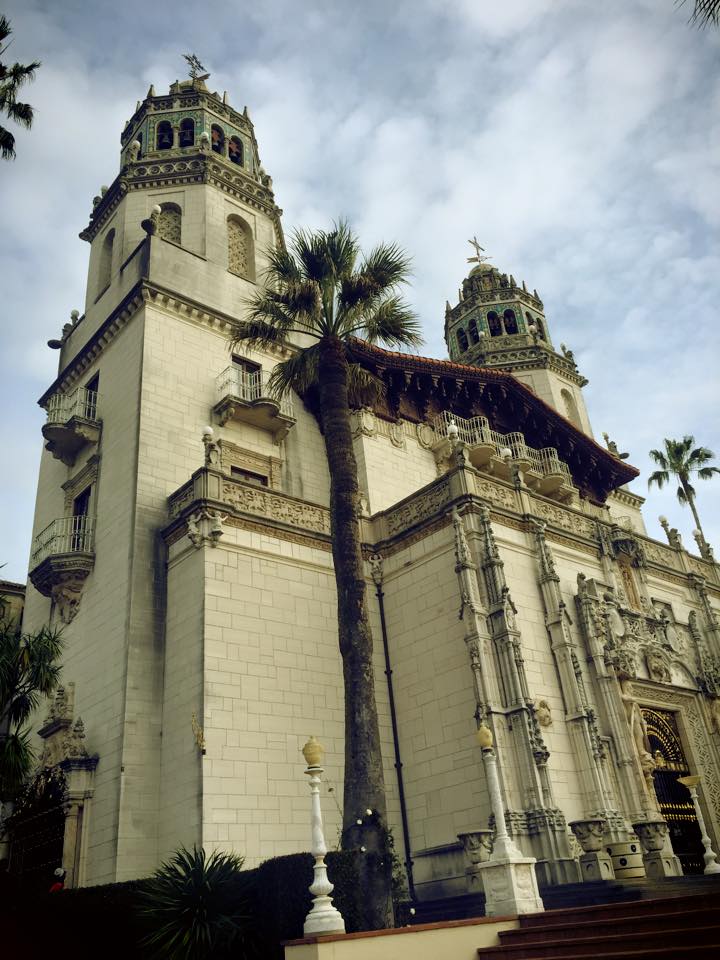 Pick up almost any Californian Tour book or brochure and you will find a few pages dedicated to the very small town of San Simeon. Positioned almost halfway between San Francisco and Los Angeles you could blink and miss it while driving along Highway 1 with its entire area only 2.1 square kilometres in size. So why do people stay here?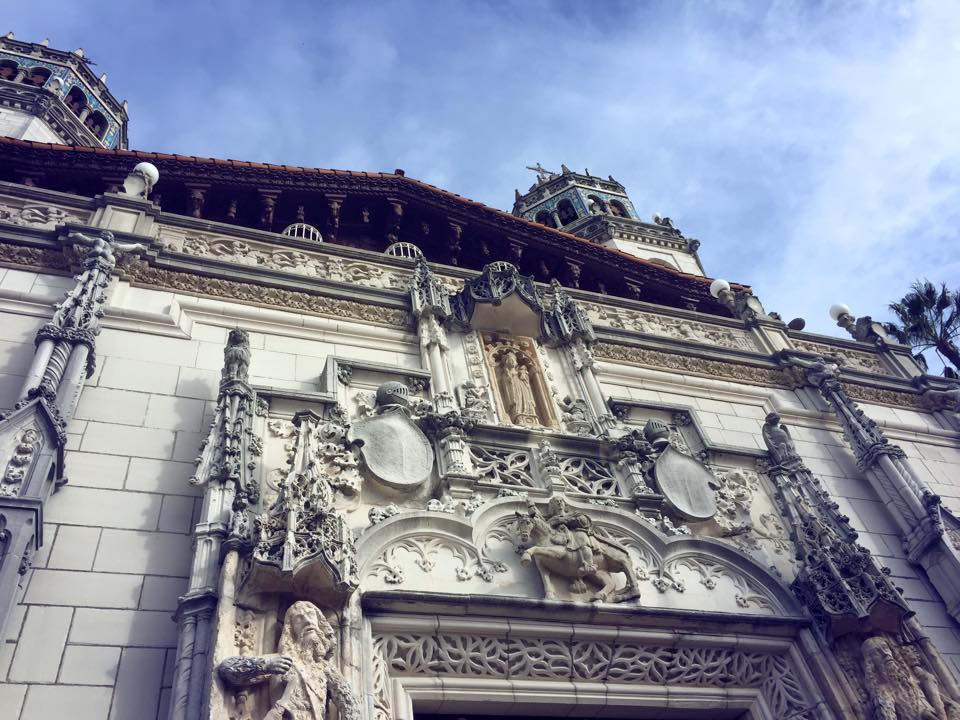 San Simeon is the closest town to the spectacular Hearst Castle – hearstcastle.org, one of the most fascinating historic monuments in California. It put San Simeon on the map and led us to book a nights accommodation to ensure we could spend our time exploring the site without the need to drive back to LA before night fell.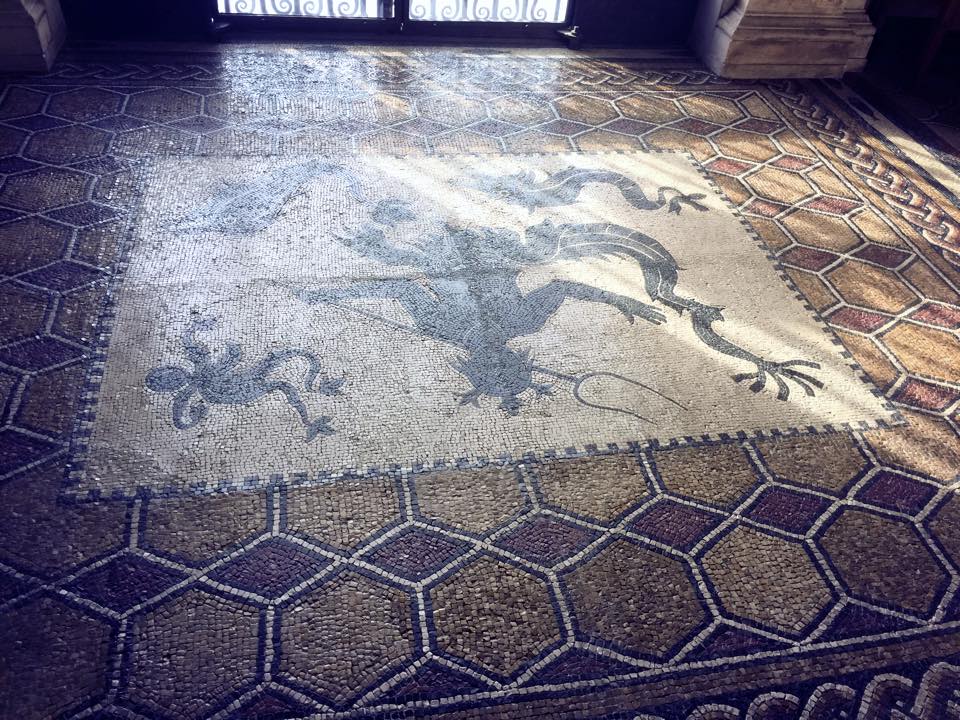 Back in 1865 George Hearst purchased 30,000 acres of the Rancho Piedra Blanca Mexican land grant from José de Jesús Pico, most of Rancho San Simeon, and part of Rancho Santa Rosa. He continued to purchase land lots in the area until he amassed a total of 250,000 acres. George, wife Phoebe and son William Randolph would often travel up into the hills to camp and enjoy the area.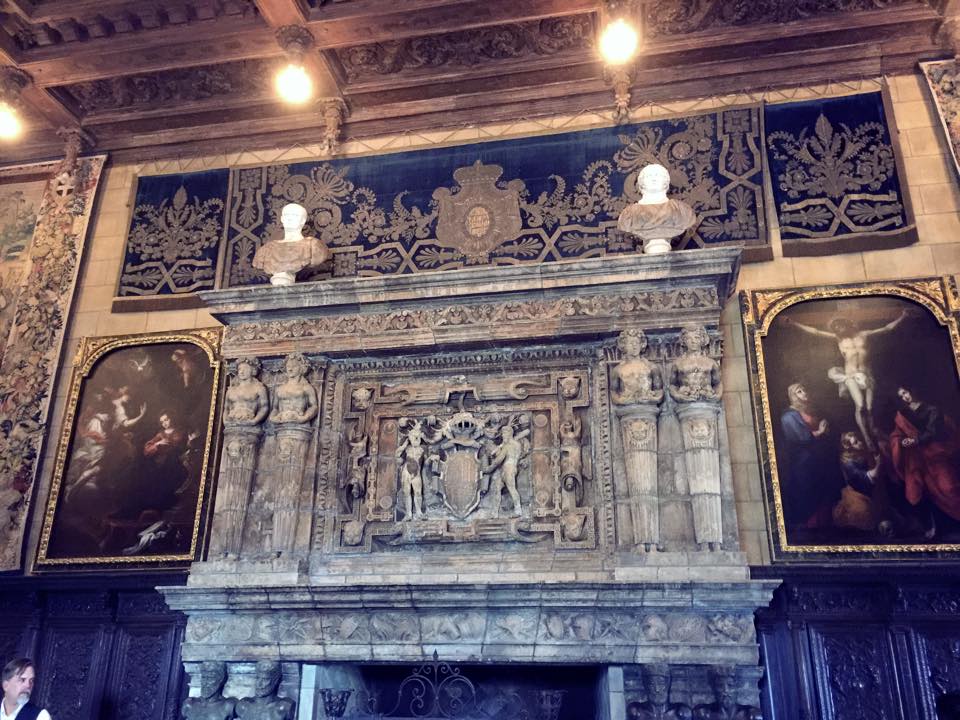 When William Randolph Hearst inherited the property from his mother Phoebe he set about transforming it into his own paradise – La Cuesta Encantada ("The Enchanted Hill"). He employed architect Julia Morgan to achieve his vision saying "I would like to build something upon the hill at San Simeon. I get tired of going up there and camping in tents. I'm getting a little too old for that. I'd like to get something that would be a little more comfortable". This would culminate into the magnificent 165 room Hearst Castle with 127 acres of gardens, terraces, pools and walkways all created to Hearst's vision and specifications.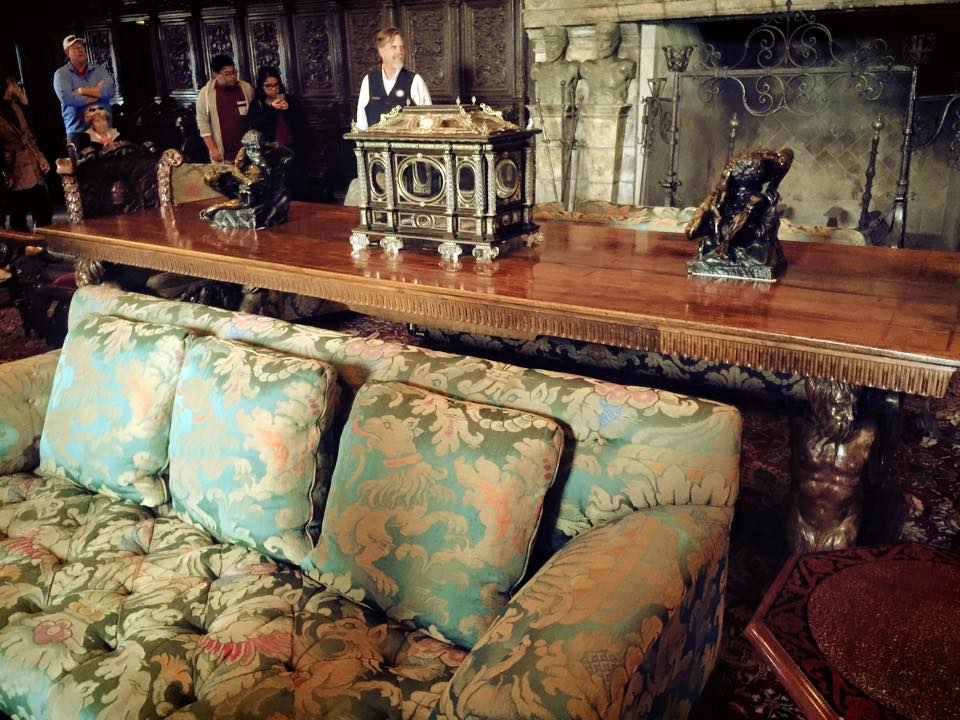 Hearst Castle's art collection is legendary. William Randolph Hearst was a collector at heart and he amassed items from different periods and from places all around the world. Our short tour (we chose the Grand Rooms Tour) had us spotting items from Egypt, Italy, Belgium and many more places just within the 45 minutes. I have never seen such an eclectic mix of treasures. Medieval tapestries hang above third century Roman mosaics; 17th century Spanish religious icons mingle between early 20th century Austrian lamps. There's even a few New Kingdom pieces to be found from Ancient Egypt. Unlike your typical museum, the pieces are not behind glass and they're not placed with like pieces but scattered around the site in the place Hearst found them most appealing.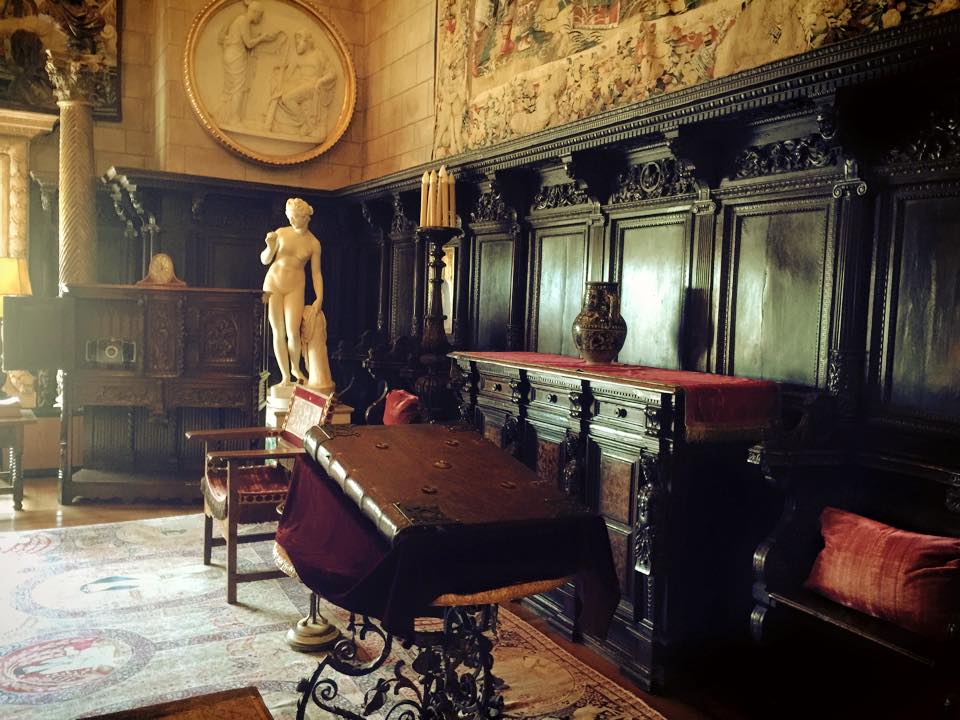 At one stage, the grounds also played host to the world's largest private zoo with a menagerie of exotic animals roaming the grounds. Driving along Highway 1 through San Simeon towards LA you can often spot a zebra or two who still roam the paddocks. We did and were so surprised we almost stopped in our tracks. During the bus ride back down to San Simeon you can spot some of the enclosures used to house the animals.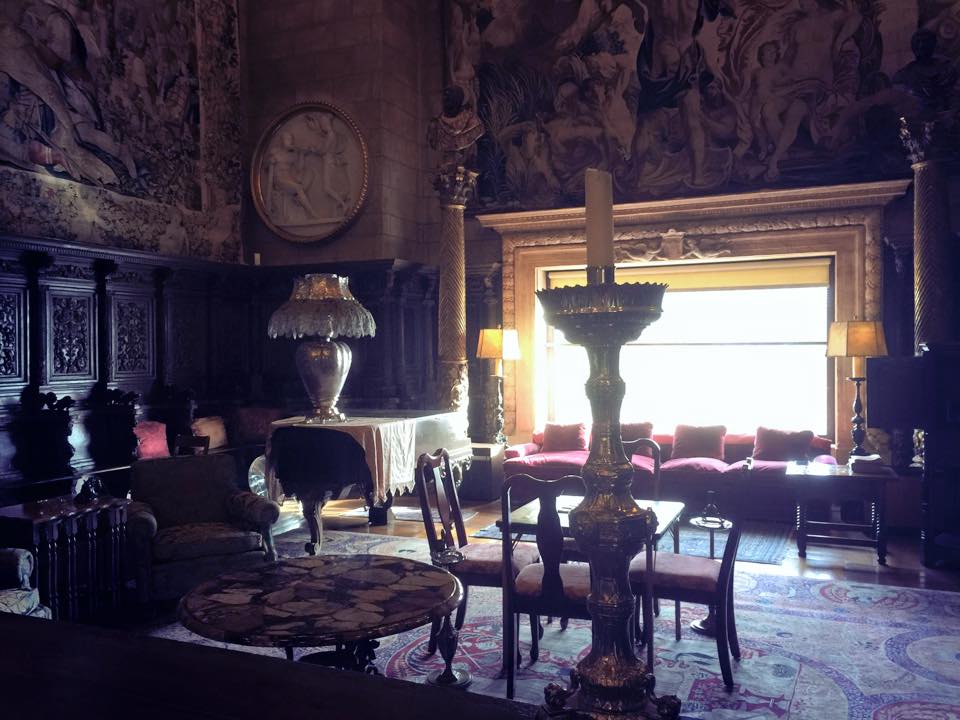 In 1957, Hearst Castle was donated to the State of California. California State Parks set about preserving, protecting and restoring Hearst Castle so visitors can explore the site today and in the future.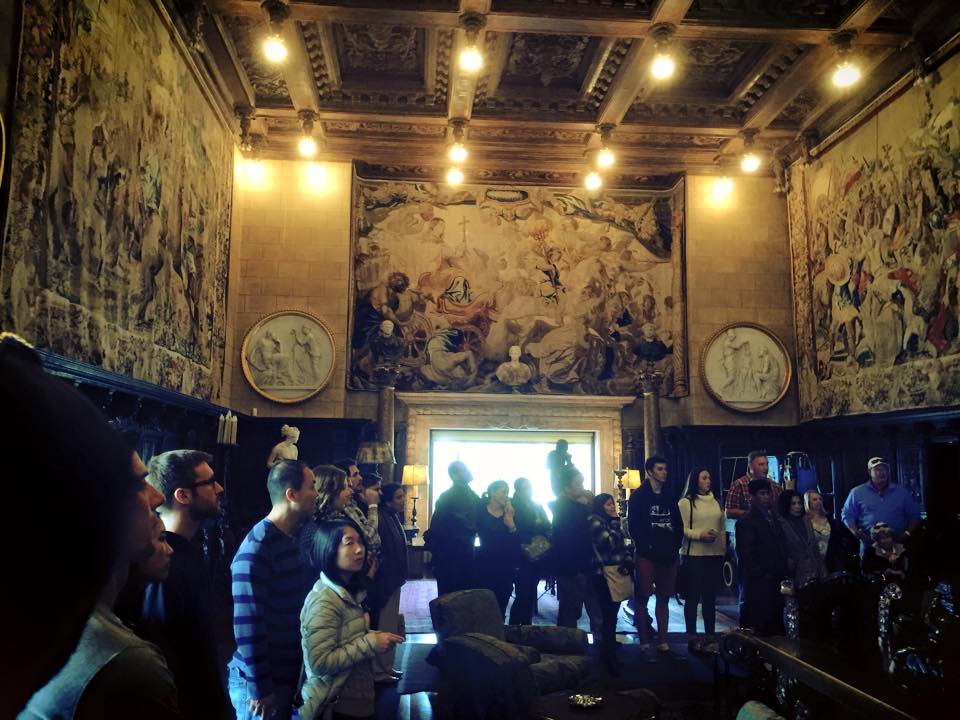 We visited Hearst Castle in the middle of winter. We booked our tour tickets a day or so before we arrived but I am told that during the peak season you will need to book these weeks in advance. They are available to book 56 days in advance. There are three main tours which are also available as an accessible tour as well. They consist of the Grand Rooms Tour which we took and takes you through the social rooms of Casa Grande; the Upstairs Suites Tour which explores the upper floors of Casa Grande; and, the Cottages and Kitchen Tour where you can see the industrial sized kitchen within Casa Grande and the outer cottages where the likes of Winston Churchill and Charlie Chaplin once stayed. You can even take a virtual tour of each which will help you decide which one to take. If you would like to add a little adrenaline to your tour, take the evening tour which is offered during autumn and spring.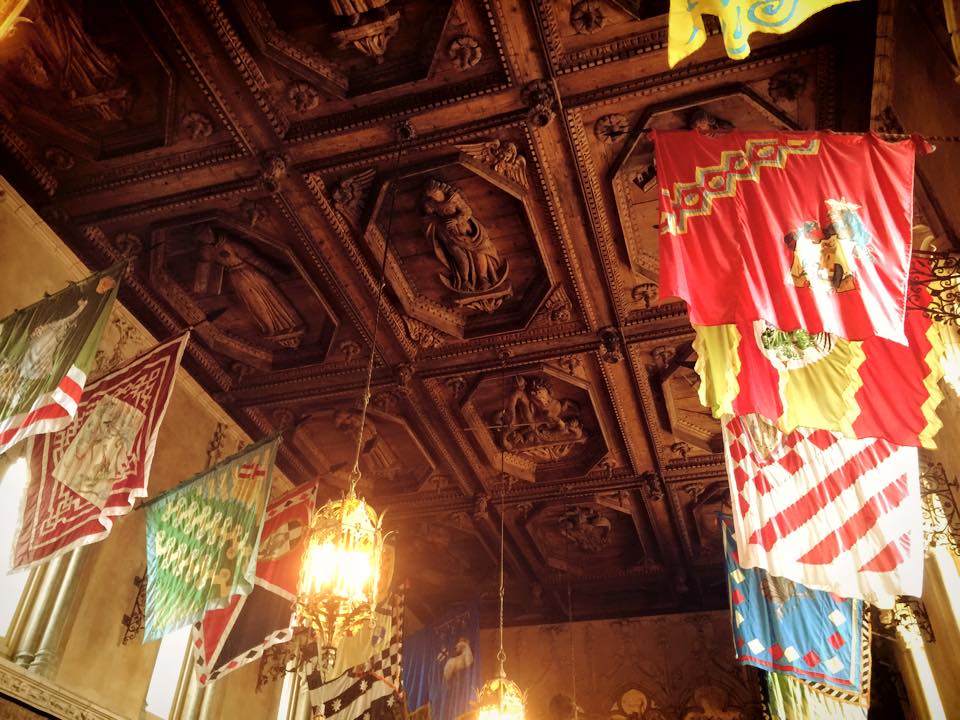 Currently California is in the midst of one of its biggest droughts ever. As a result, every outdoor fountain and pool is dry and chemical toilets have been installed to reduce water usage. Be prepared for this and bring your own bottled water if you think you'll need it.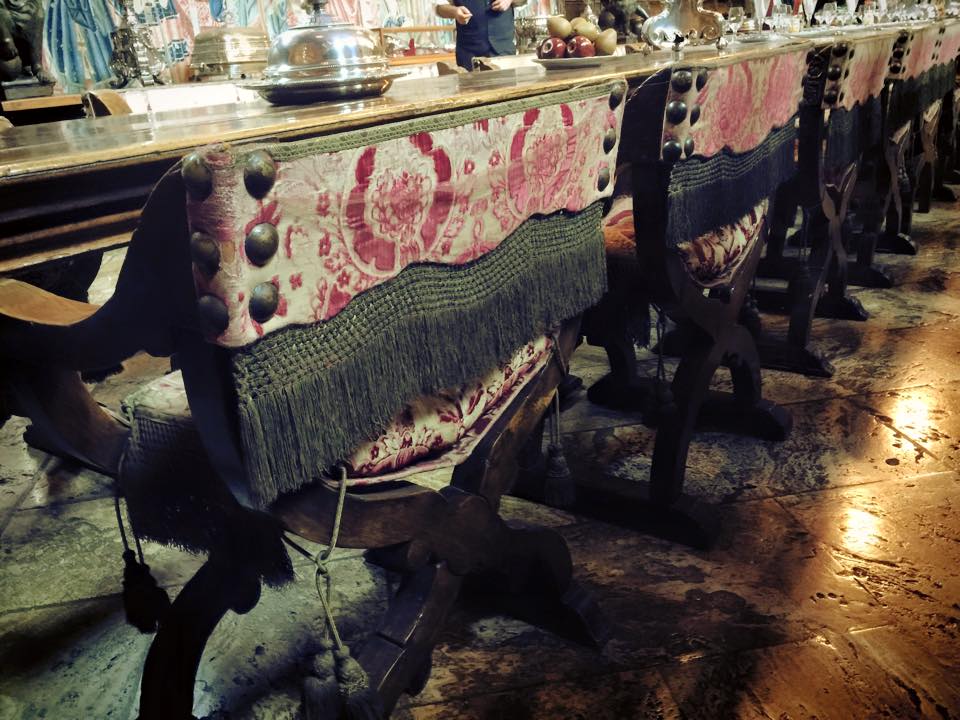 Tours are available daily from 8.00 am to 6.00 pm March – September and 9.00 – 5.00 pm October – February. Tickets start from $25.00 an adult and $12.00 per child. Hearst Castle is very easy to find with signage shown clearly as you enter San Simeon on Highway 1. You can click here for information on where to stay.
Please note: While photography is allowed on the site, permission must be sought to publish images of Hearst Castle. The Kid Bucket List has received written permission from Hearst Castle Public Relations to publish our images here.