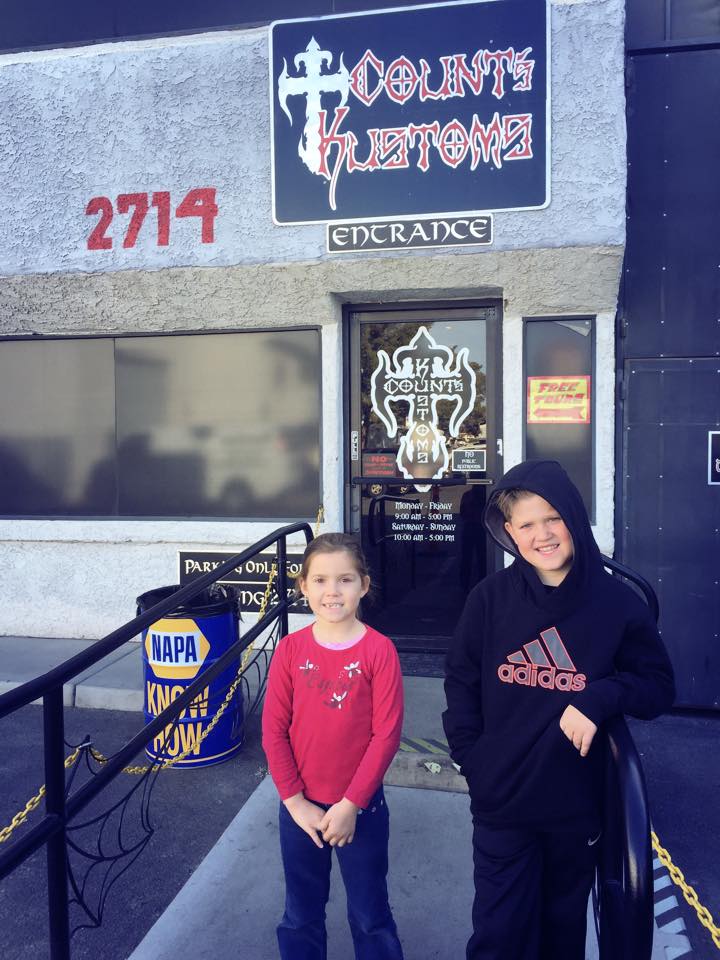 When we headed to Las Vegas, T had one thing on his mind. It wasn't gambling. It wasn't alcohol. It certainly wan't showgirls. He only had thoughts for a certain garage on S. Highland Drive.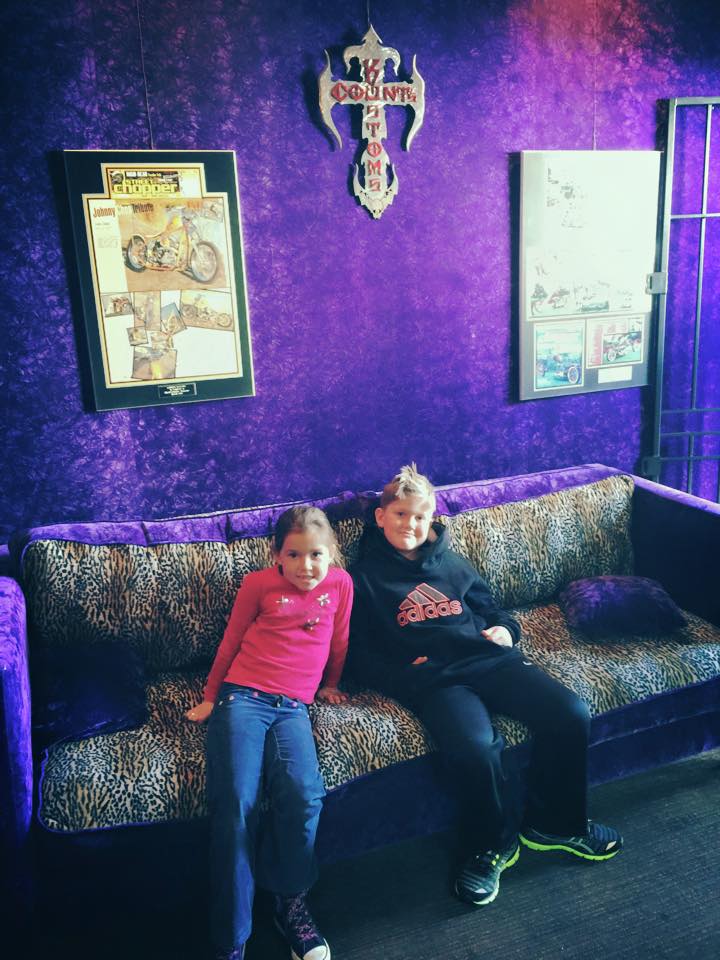 For those of you who often turn Foxtel to A&E you probably know who I'm talking about. For those of you who don't, let me introduce you to Counting Cars. This reality TV show is centred around Count's Kustoms, a hot rod and chopper customisation and restoration garage in Las Vegas which is owned by Danny "Count" Koker.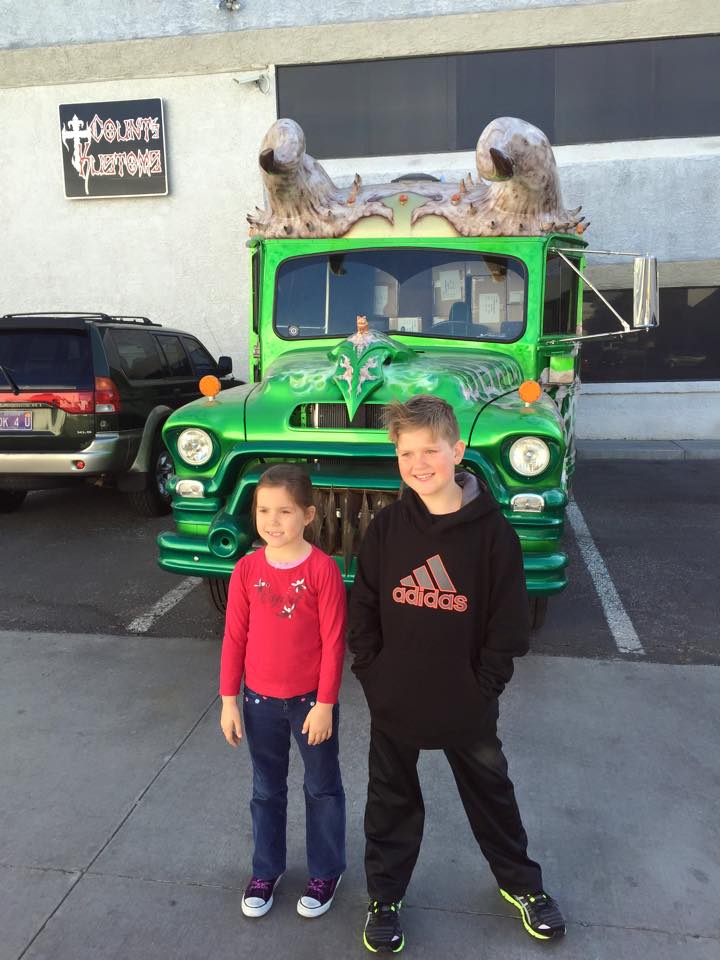 We headed over by car and found parking easily. T was most impressed to spot Horny Mike's green bus parked out the front of the garage. There were also a couple of other cars from episodes he had watched, parked as if they were waiting for him to see them.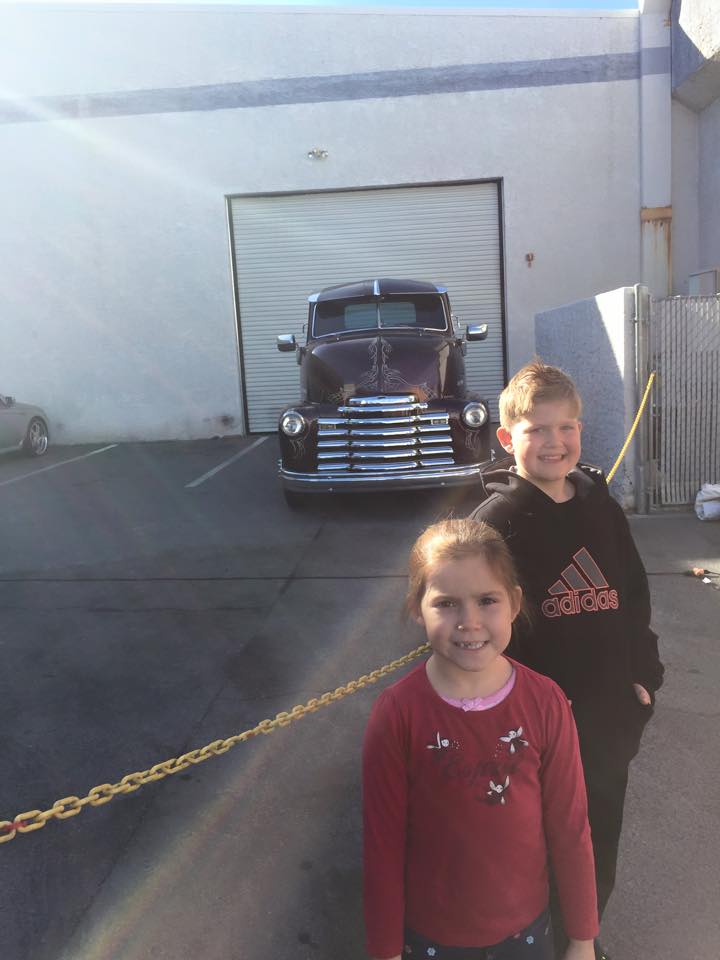 Walking in to the showroom was quite special. The Count's personal collection of cars, bikes and helmets is most impressive. While we couldn't touch anything, we could move around the room and take as many images as we wanted (just no video). There is also a shop where you can purchase licensed clothing and memorabilia.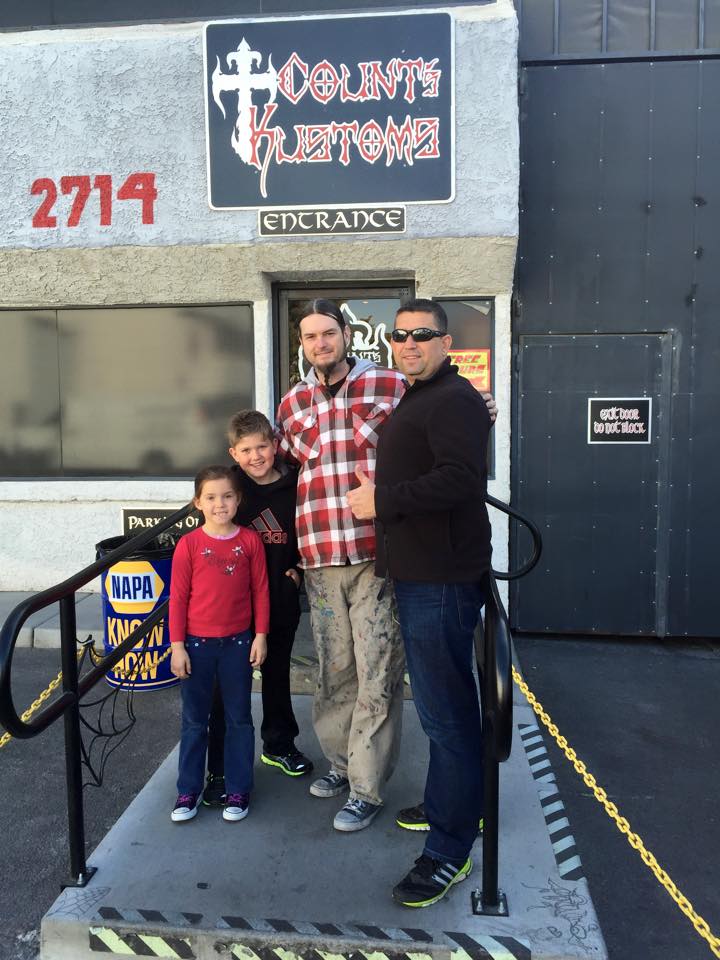 While we didn't spot the Count, we did run into Ryan who is the garage's spray painter/panel beater. T couldn't help but ask for a quick picture and he politely obliged. WIN!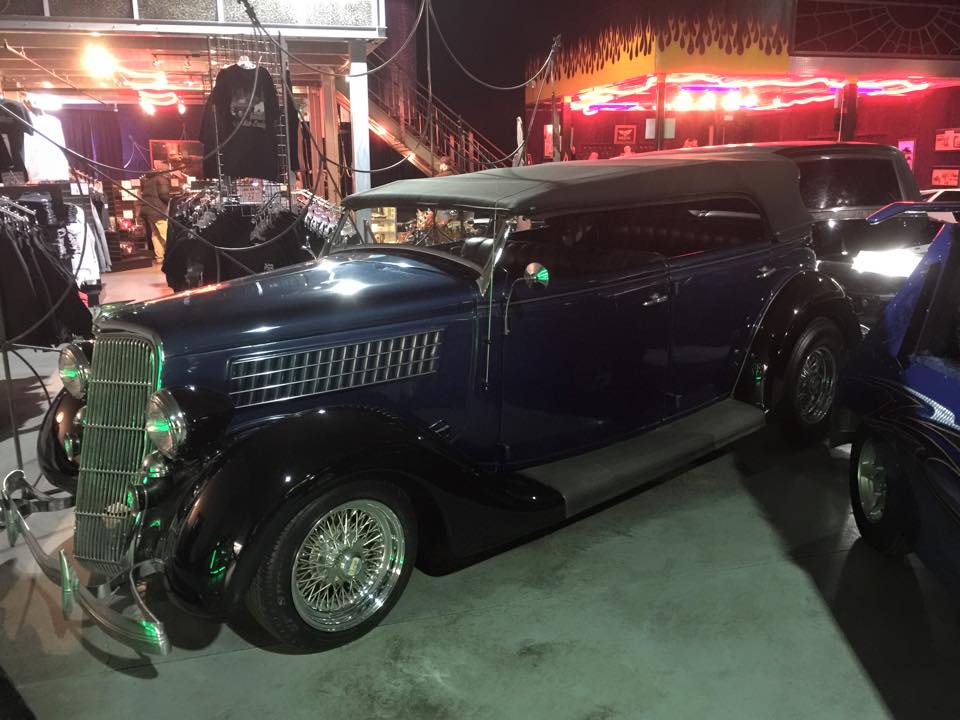 Count's Kustoms offers a free showroom tour every day of the week. You can also book a special VIP tour now (although it wasn't available when we visited). Full details here.  Although Count's Kustoms has a Highland address, you must enter into the driveway from Presidio.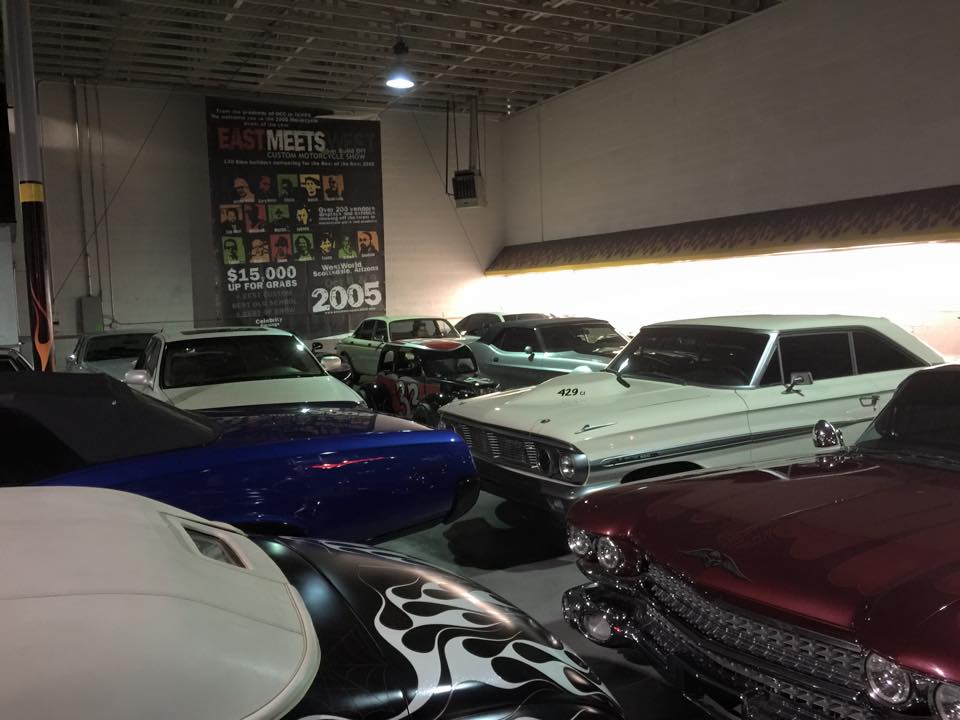 Love cars? You might like to read our other car tours:
West Coast Customs: A Trip to Burbank California
Barris Kustom Industries: Batman & The Munsters – An Old School Trip
Show and Shine: A Trip to the North Coast Street Machines Show in Ballina
Turn & Burn At El Rey's Garage : Meeting Brother JD in Venice
Building a Car With the Kids : The Father's Bucket List Treat