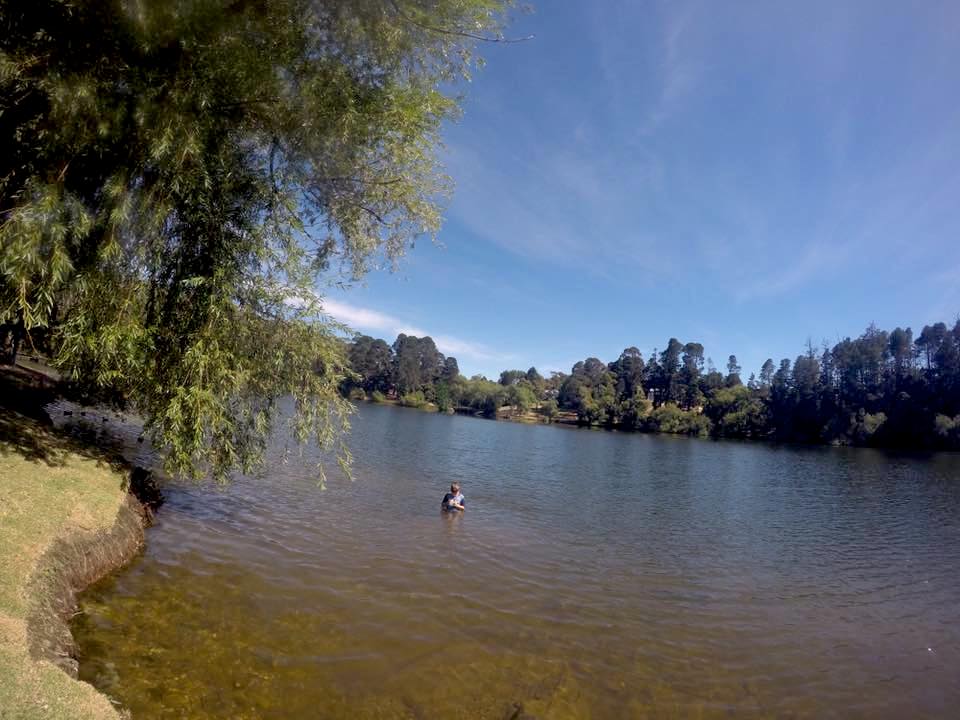 At the foothills of the Great Dividing Range there lies the town of Daylesford which is famed for its naturally occurring mineral springs. It is a town with a rich Swiss-Italian heritage with many of the early gold miners who arrived in town coming from Ticino region in Switzerland. We visit annually with my parents farm a short distance out of town. This year marked our first full day exploration of Lake Daylesford as a family.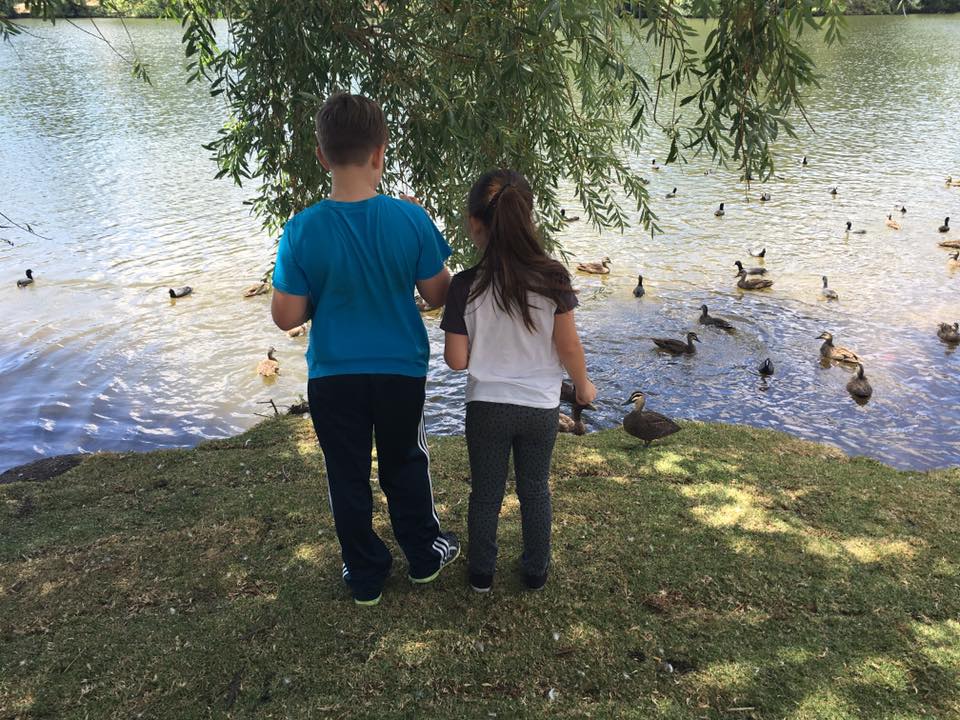 Lake Daylesford was built in 1929, at least 40 years after it was first suggested that a lake should be built near the mineral springs. It is a stunning, picturesque site where you can enjoy a picnic. BBQ, hike or even a walk. It also boasts a gorgeous boat house cafe and a bookshop – the Book Barn.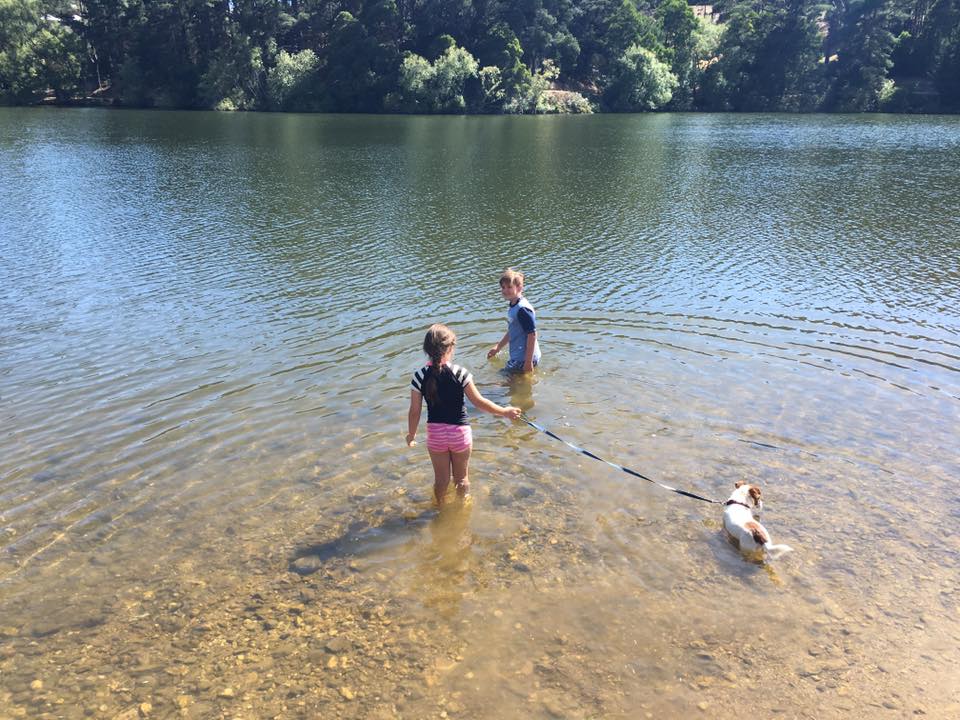 We headed off to Lake Daylesford in the morning. This guaranteed us a shady car space and our pick of picnic tables. I had the foresight to pack bathers, sunscreen, a light picnic, and towels. We were prepared for anything!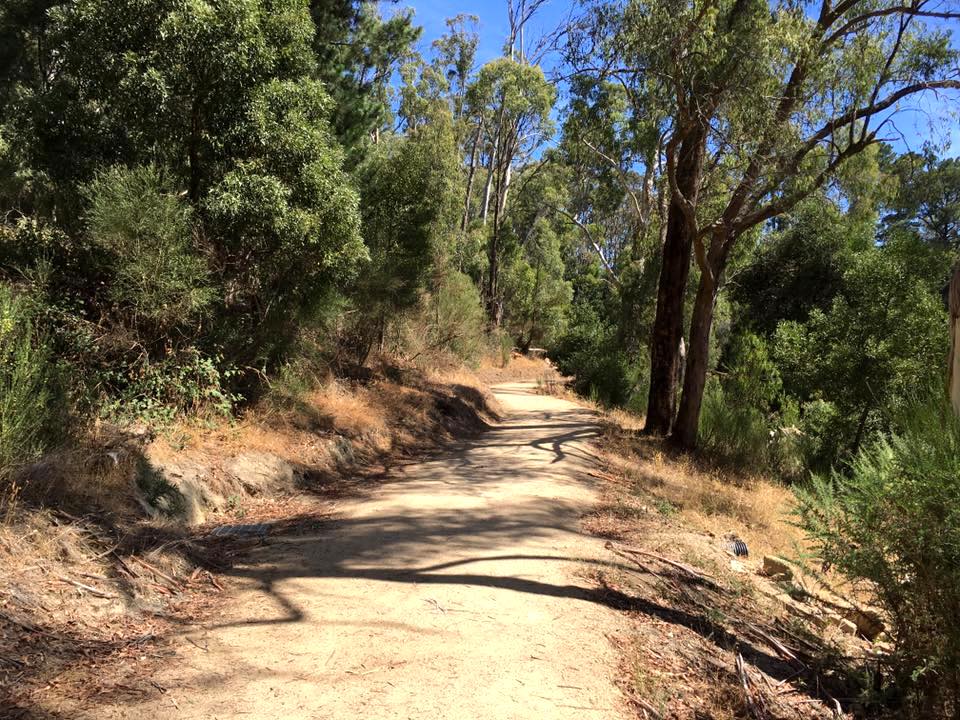 Master R is and always has been a water baby. He had eyes only for the water and bounded in to the lake as soon as I told him I was ready to watch him. We swam at the spot between the Book Barn and the Boat House although there is also a great spot, the original pool area is around the corner where you will find grandstand built in front of the changing rooms which were built in 1940.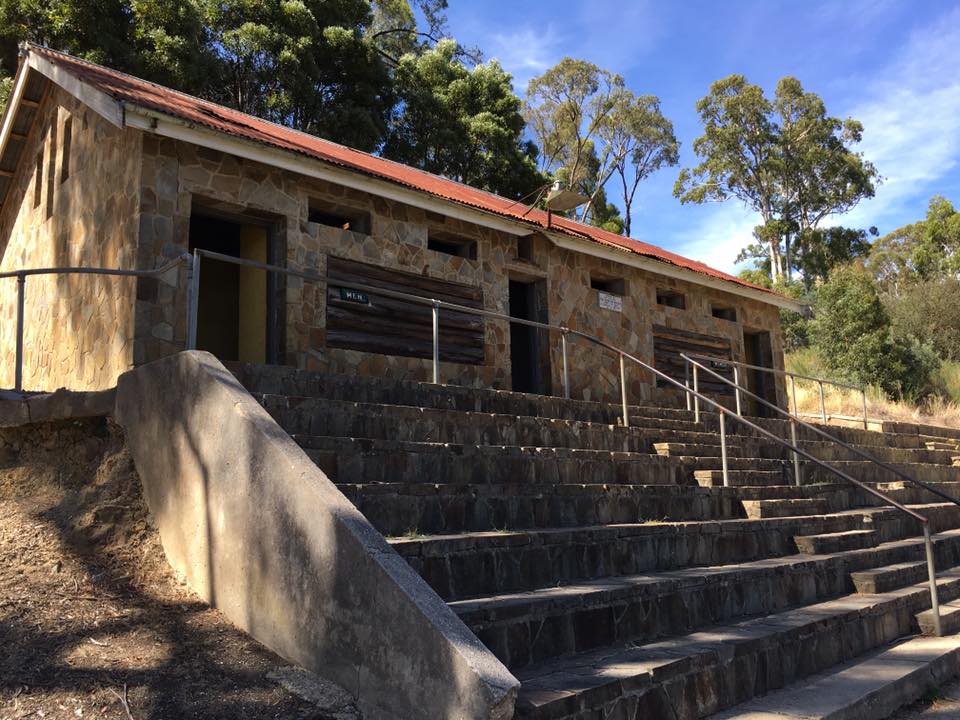 I think it is important to be mindful that the lake was built over former gold diggings and a chinese market garden (complete with church, store and joss house). There are warnings around the lake that there are cold currents and submerged objects in the water. For this reason, we always ensured an adult was supervising and within an arms reach. We also asked the kids not to go any deeper than their waist. On returning to Sydney I have learned that the locals rarely swim in the lake due to the currents which are reputed to be cold enough to knock you out. Oh my!! I suggest a paddle if you go rather than a swim.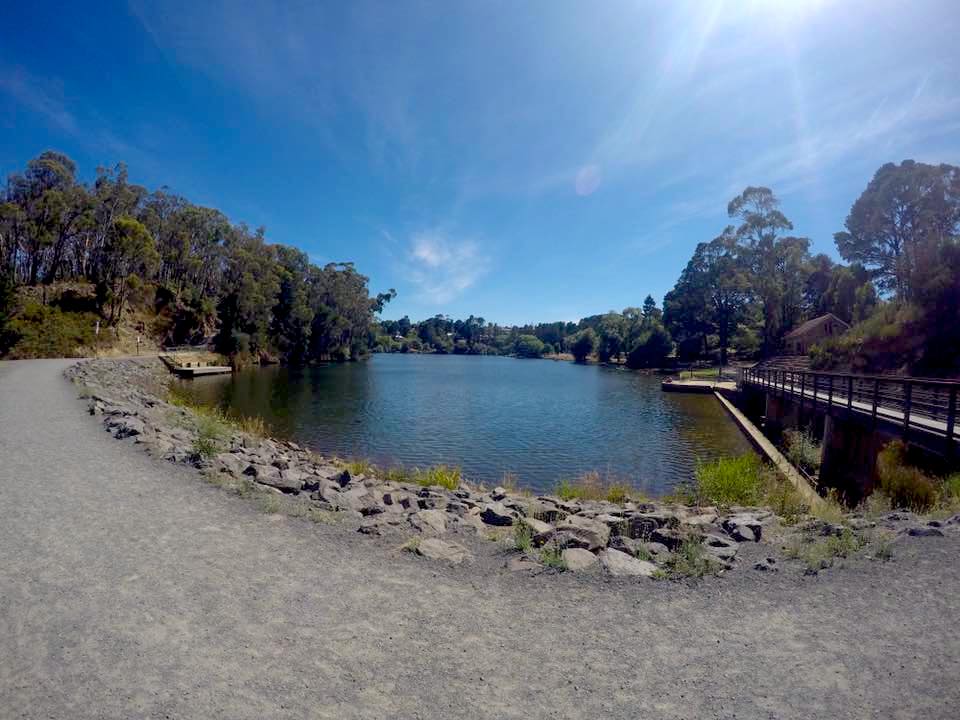 The Peace Mile wraps around the perimeter of Lake Daylesford and takes around 30 minutes to walk. It is a dirt track, well maintained, but accessible only on foot. Miss N and I were keen to walk the length and set off while the boys swam. There are many gorgeous vistas along the way which evoke a feeling of serenity over the calm lake waters. The trees provide a lovely canopy ensuring that, even on a warm day, you are sheltered from the glaring sun. To the southern end of the lake there are mineral springs which you can sample for free. Bring your own bottle so you can fill it up.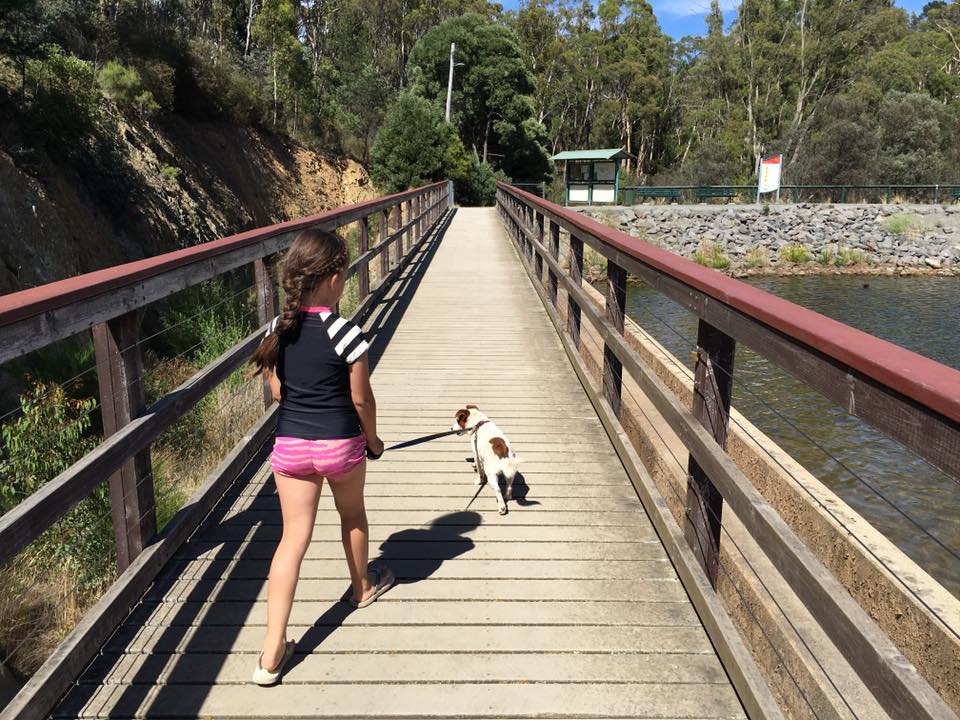 When we returned to our picnic table, Miss N spotted the paddle boats. At $10.00 for 15 minutes it gave us an opportunity to go out onto the lake in a safe manor. Life jackets are available in all sizes and the boats are very simple to work. Simply point the steering pole in the direction you wish to go and paddle. Miss N's legs were a little too short to reach the pedals which left me doing all the work! Hot tip : wear a hat! It gets hot in the middle of the lake!
One of the great things about Daylesford Lake is that it attracts an abundance of bird life including geese, ducks and swans. I had packed an extra loaf of bread for our adventure which the kids used to feed the ducks over the course of our visit. The birds have no fear and will pluck the bread from your hand. Watch out – the dominate ducks are very pushy and may even nibble your leg for attention (I didn't find that this hurt at all).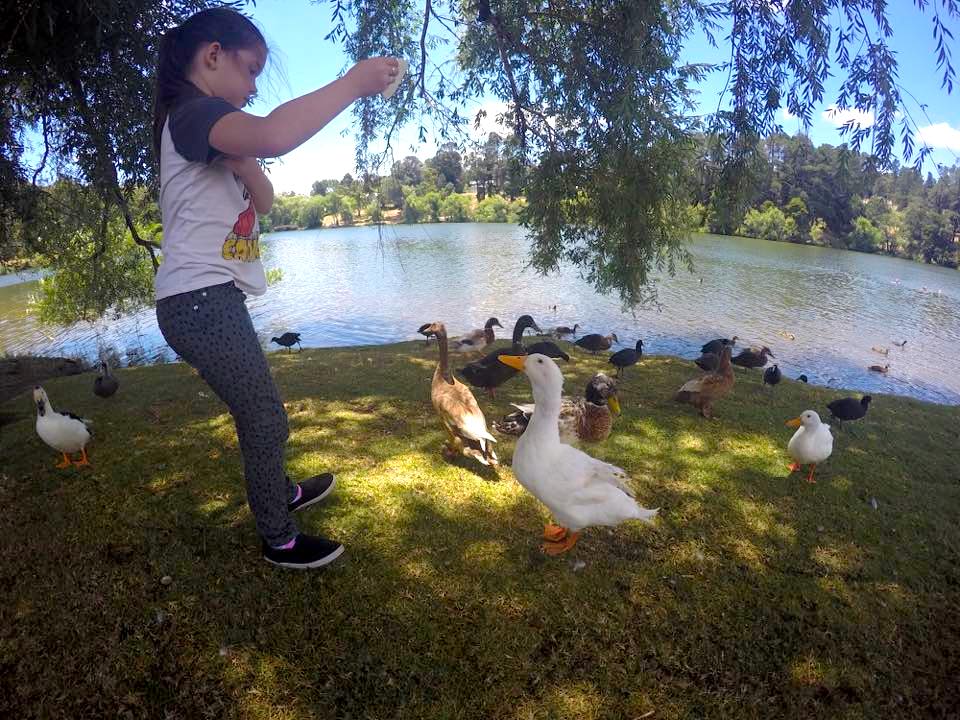 On our last visit the Boat House was being rebuilt after being destroyed by a fire. It was lovely to see it rebuilt and booming. Open 7 days a week, it is the perfect place to enjoy some of the regions culinary delights while admiring the lake. If you prefer books over food (or would like to peruse one for dessert) the Book Barn is another place to visit on your Lake Daylesford adventure. I've been visiting every year since I was probably 15 year old, usually with my mum, to find a book or two to add to my collection. Please visit and keep this very special place thriving.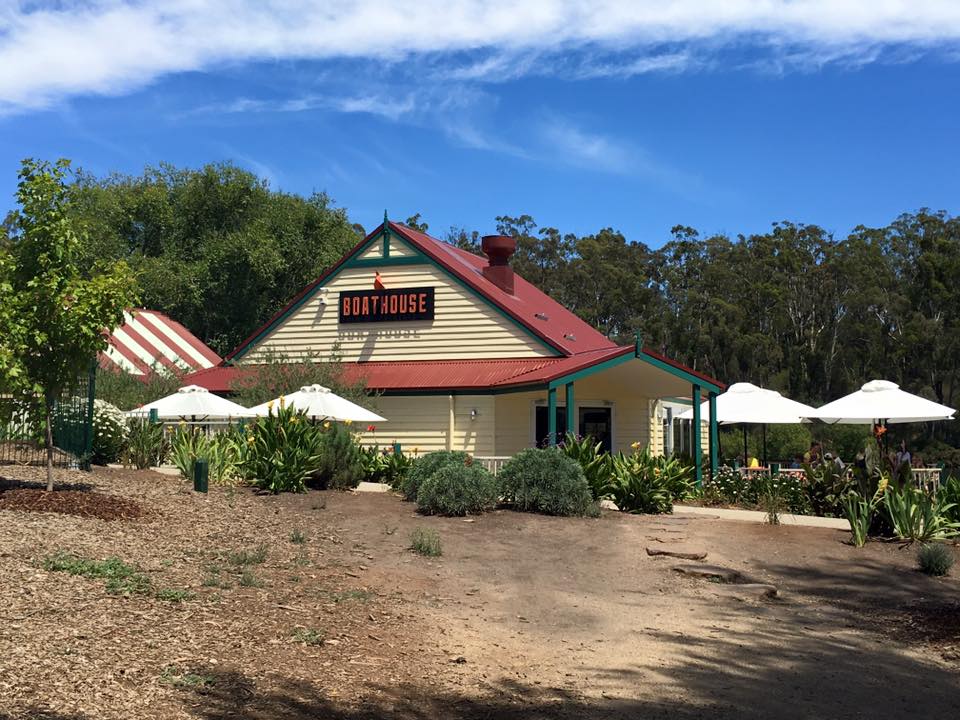 Lake Daylesford is best accessed via Leggatt Street in Daylesford. It is within walking distance of the township with plenty of parking on site.