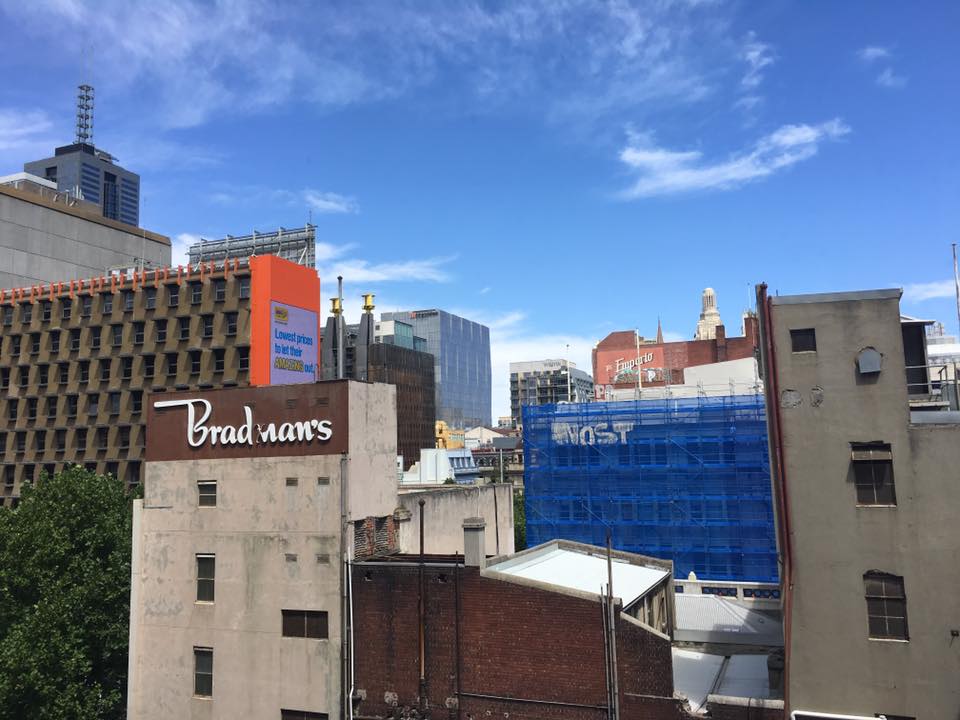 I'm notorious for leaving things to the last minute although I am trying to reframe it as the more positive and endearing "spontaneous" quality.  So of course, when it came to booking a few days in Melbourne in the New Year, I left the booking until a handful of days before we were due to arrive. Using Expedia I searched for a hotel that was central, could accommodate the four of us, had parking, a swimming pool and WIFI, and, was within our budget, I was excited to find The Swanston Hotel Melbourne Grand Mercure on sale. I immediately booked tickets.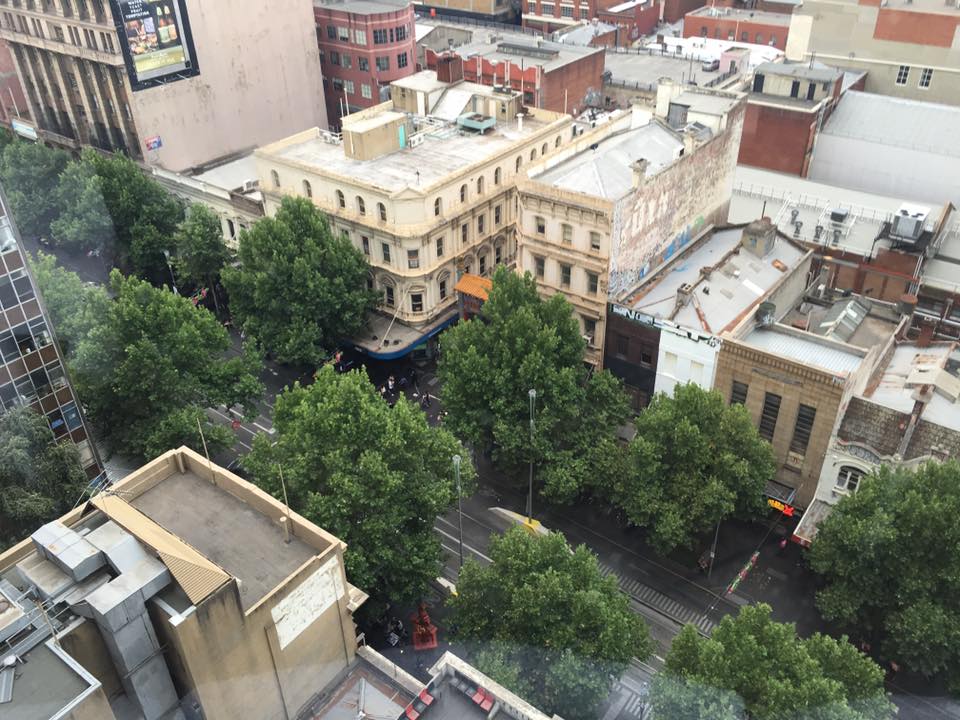 The Swanston Hotel Melbourne Grand Mercure is situated on Swanston Street between Bourke and Little Bourke Street. It's pretty much as central as it gets when it comes to hotels in Melbourne. Walk out the front entrance, take a right and then a right and you are in Bourke Street Mall. Or simply cross the road and you're in China Town.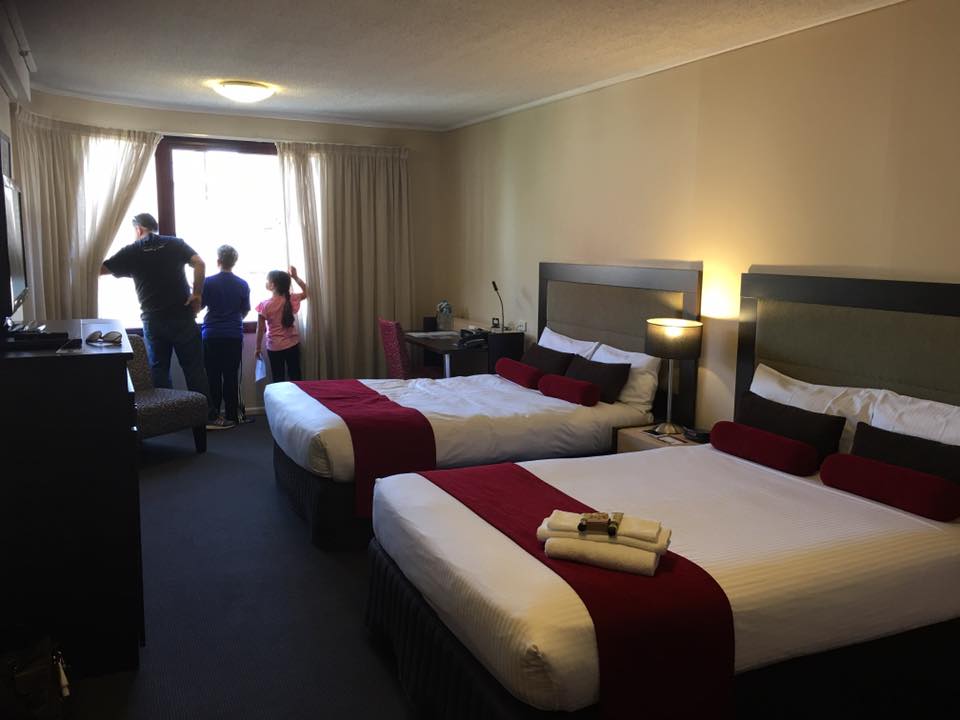 Our room was a modern double room. It was spacious as these type of rooms go, clean and had Foxtel. WIFI was an additional charge and only for 500mb a day so we decided to rely on our own data. Hot Tip: If you're in Melbourne Federation Square and the State Library (the fastest I've ever used) both offer free WIFI.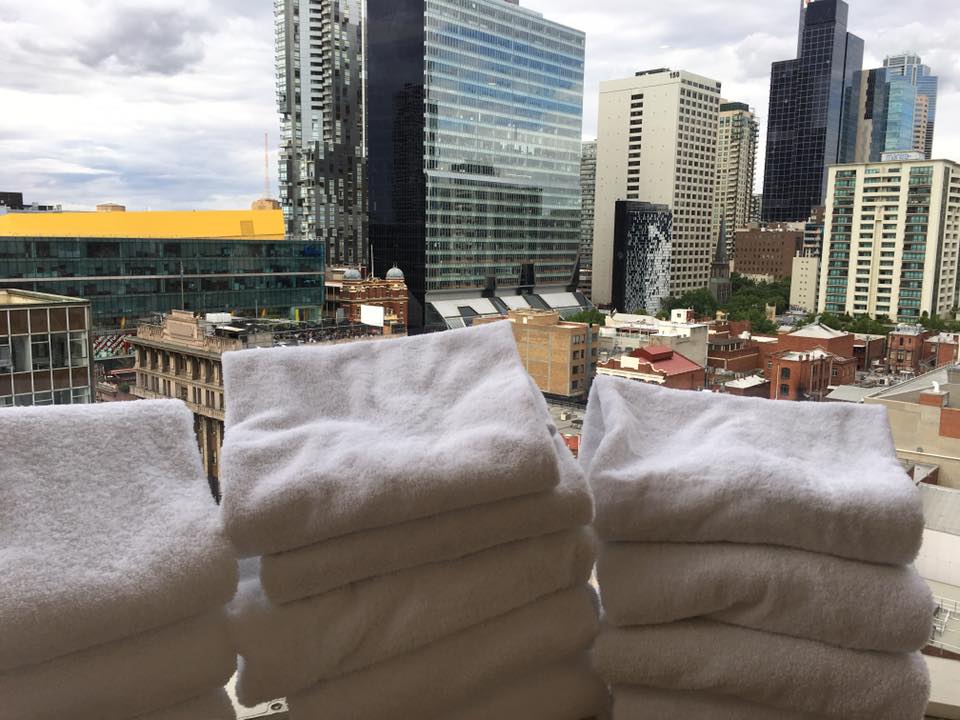 The central location and the swimming pool were the draw cards for our booking. On our first night we went up to the 15th floor to access the pool. My immediate reaction was disappointment. The photographs made it appear quite big but it's probably only 3 x 5 metres in size. There's no way I could do laps in it so I left it to the kids to play in. Being at the top of the building, the views will take your breathe away while you watch the kids. In the end, being able to check out the cityscape while the kids enjoyed a play was pretty nice.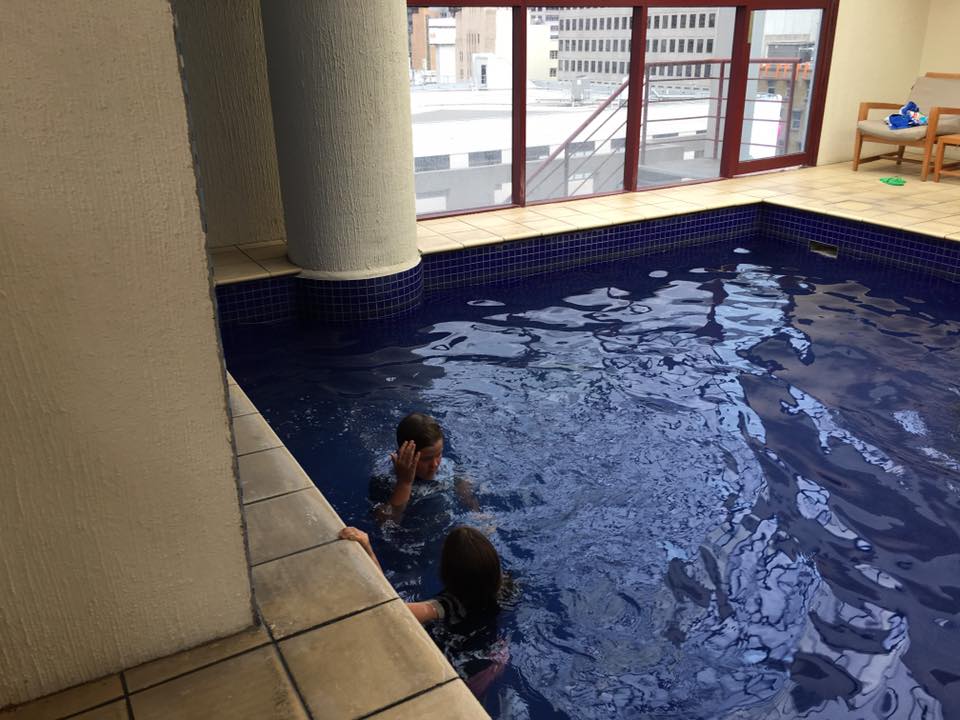 Showering was bliss with a beautiful selection of shampoo, conditioner and soap provided from Appelles Apothecary & Lab. The Wheat Shampoo was a delightful blend of Blue Mallee Eucalyptus and Lemon Grass. The Planifolia conditioner was blended Australian Sandalwood and Kakadu Plum. It felt luxurious. It smelt marvellous. I'm thinking of buying more! The shower was set up within the bath. I liked the size of the bathroom although travellers might be a little perplexed by the lack of pull out clothes line (I hung our swimmers on the towel rack).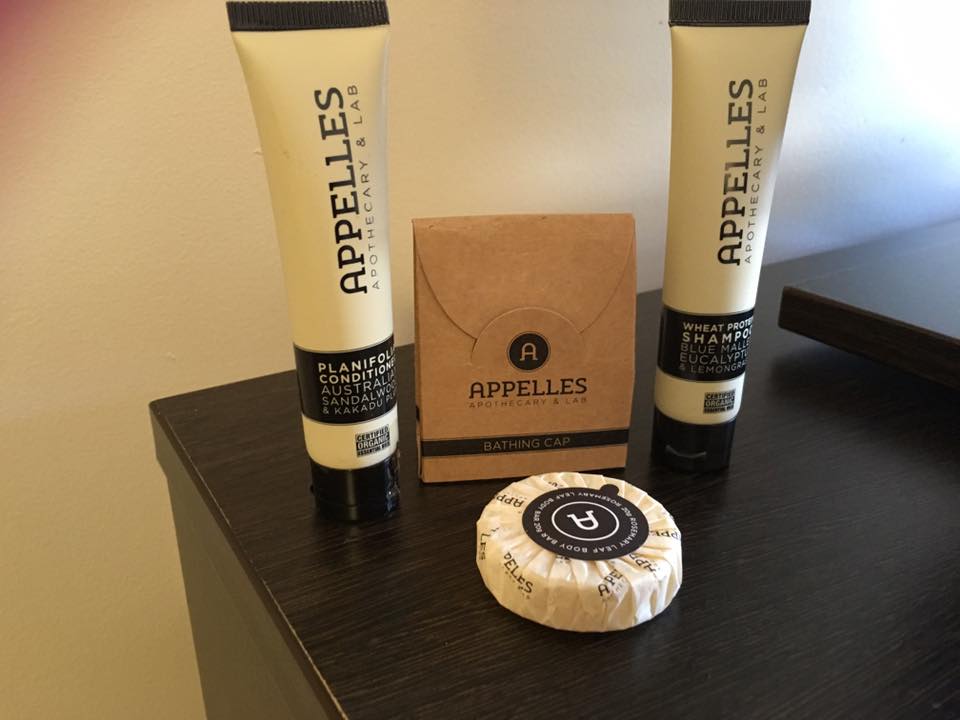 The room comes with a stocked mini bar with fridge. We were happy to find enough room inside to add our water and drinks for the kids. Room service is available although we did not take advantage of this during our visit. As we travel with a few different devices (iPads, Macbook, GoPro, Camera and phone) I was super impressed to find numerous power points throughout the room. We had a plug for every device! If you have an old socket apple device they also have a jack in the alarm!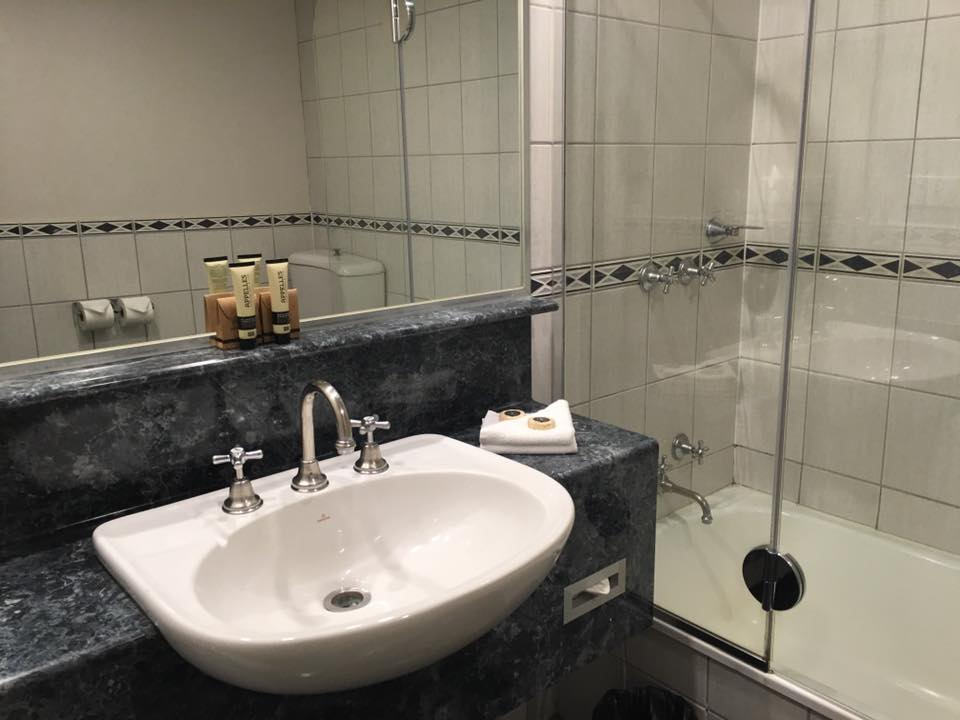 Probably my only gripe on our visit was concierge. We rang at 6.00pm night requesting extra toilet paper (we had been in all day with Master R sick, so hadn't had the room cleaned). They promised that it would be straight up but we never received it.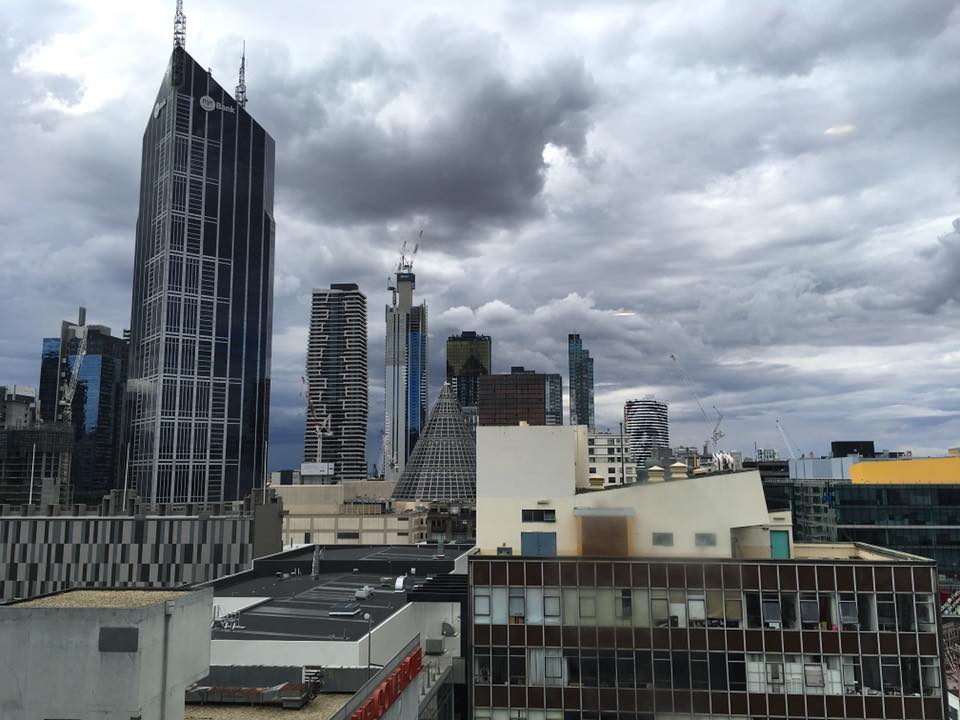 If  you are driving Valet Parking is $35.00 a day right at the door. Self parking is $15.00 every 24 hours OR every exit but it is a  block away, although we found it an easy stroll. The FREE Melbourne tram is right outside the front door.
I stayed as a paying guest at The Swanston Hotel Melbourne Grand Mercure. As always, all opinions are my own.