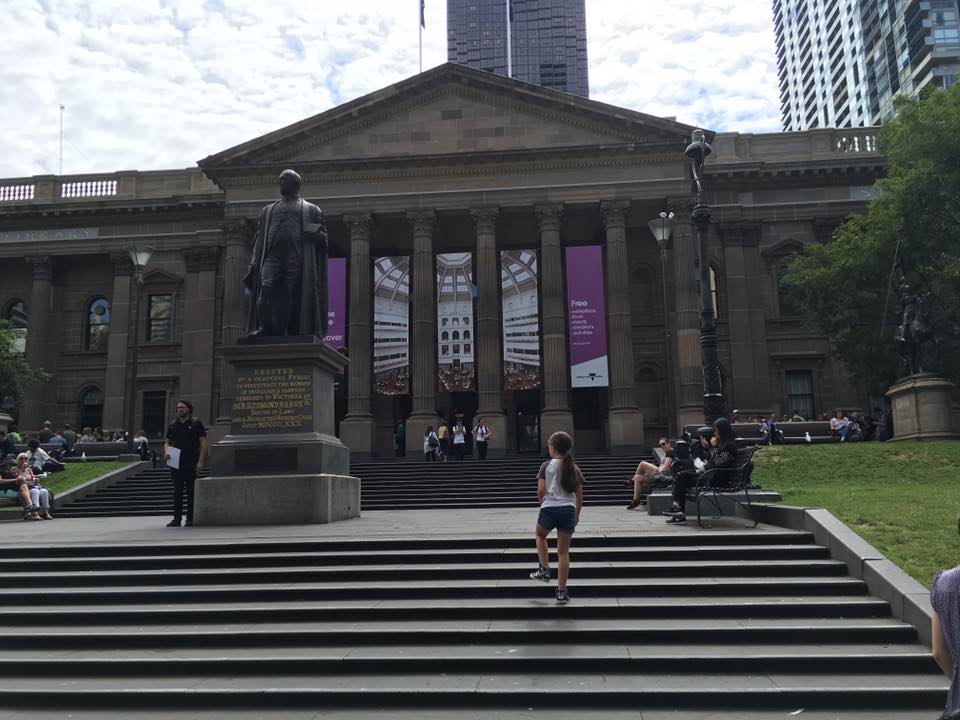 During my days at Melbourne University I spent countless hours researching at the State Library Victoria. Sometimes I just went for a little down time. It's that type of place. When Master R became unwell on our recent Melbourne trip, Miss N and I took a stroll up to the library while he slept and T kept watch. I couldn't wait to show her my special place.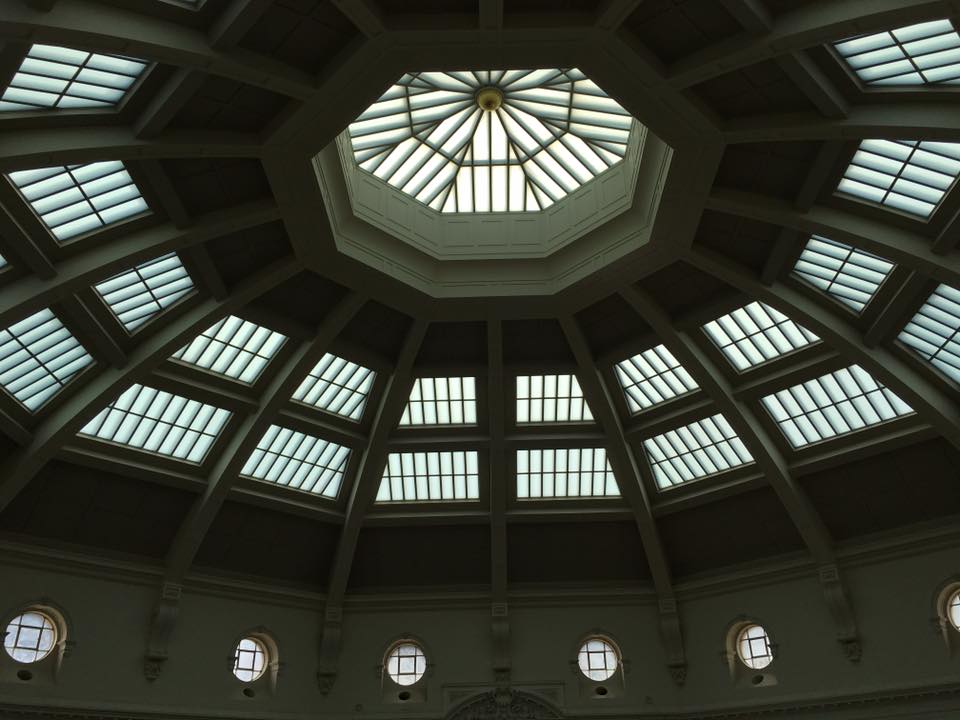 Established in 1854, one of the first free public libraries in the world, the State Library Victoria has changed a little since I frequented the reading room. For starters, and probably of most interest to families, the library now boasts an amazing Play Pod for under eights. When we visited it had been themed around Maurice Sendak's Where the wild things are! with a bundle of creative activities set out ready to engage with during your visit. We're talking books, craft supplies, tactile manipulatives and role playing items. Check it out on your visit.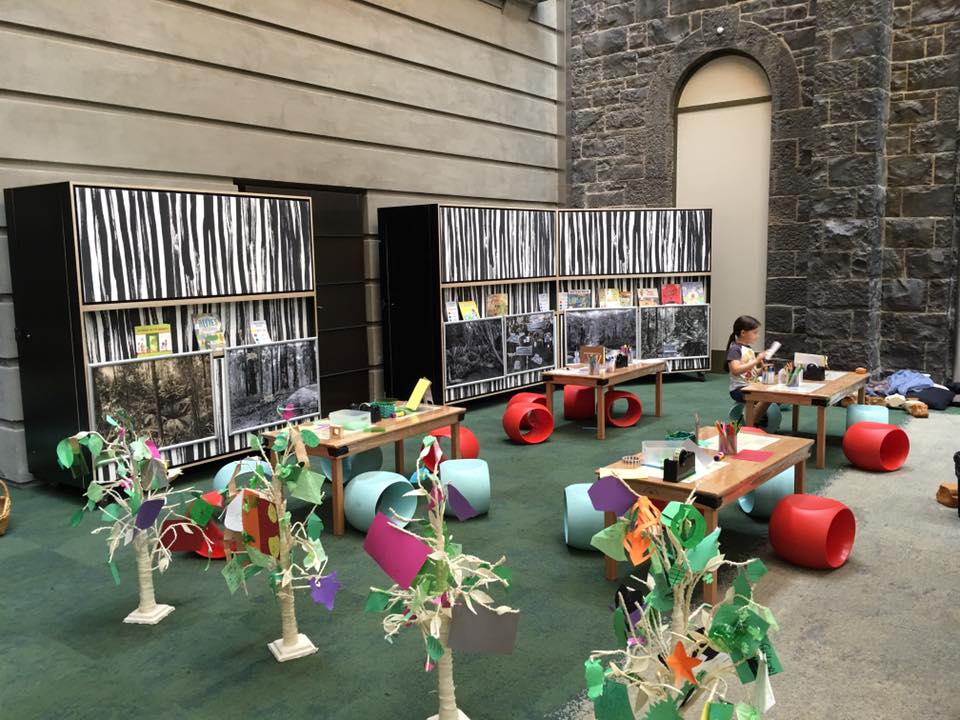 I've recently discovered that most of Australia's state libraries showcase exhibitions throughout the year. No, they're not merely a custodian of books but a keeper of a plethora of collections, a learning space (you can do courses right here!) and a discovery centre. It was whilst exploring the exhibit spaces that Miss N and I came face to face with Ned Kelly's armour. Yes – the iconic mask and body armour! It current resides at the State Library Victoria where it can be viewed for free. Amazing, right? Of course, being so old, this library just happens to have the most amazing architecture too.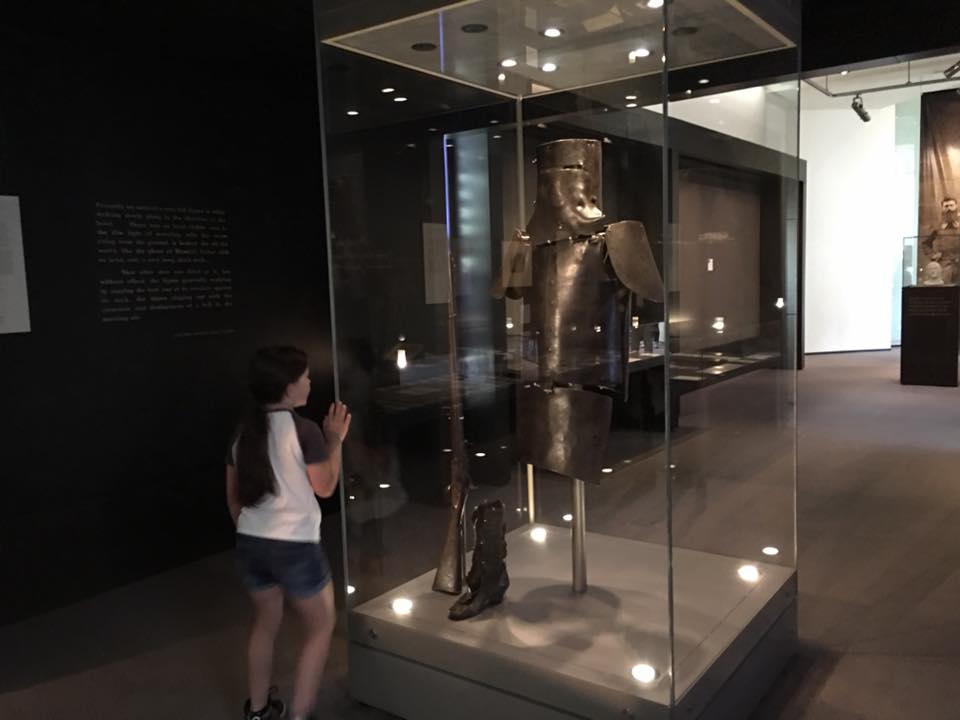 Another little tip – the State Library Victoria must have THE fastest free internet in all of Melbourne. It quite literally uploaded 40 of my images to my Facebook album in 5 or so seconds. I wish I had have taken my Macbook with me on the visit!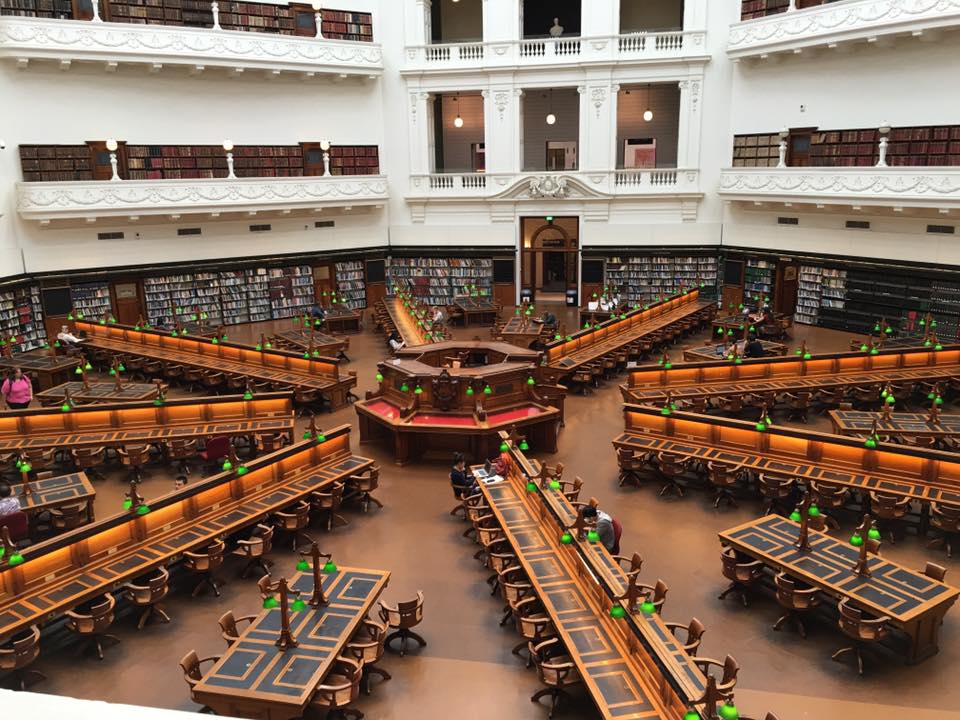 The State Library Victoria is open daily from 10.00 am although it is closed most public holidays. The Play Pod is open daily from 10.00 am to 4.00 pm. Visit www.slv.vic.gov.au for full details.