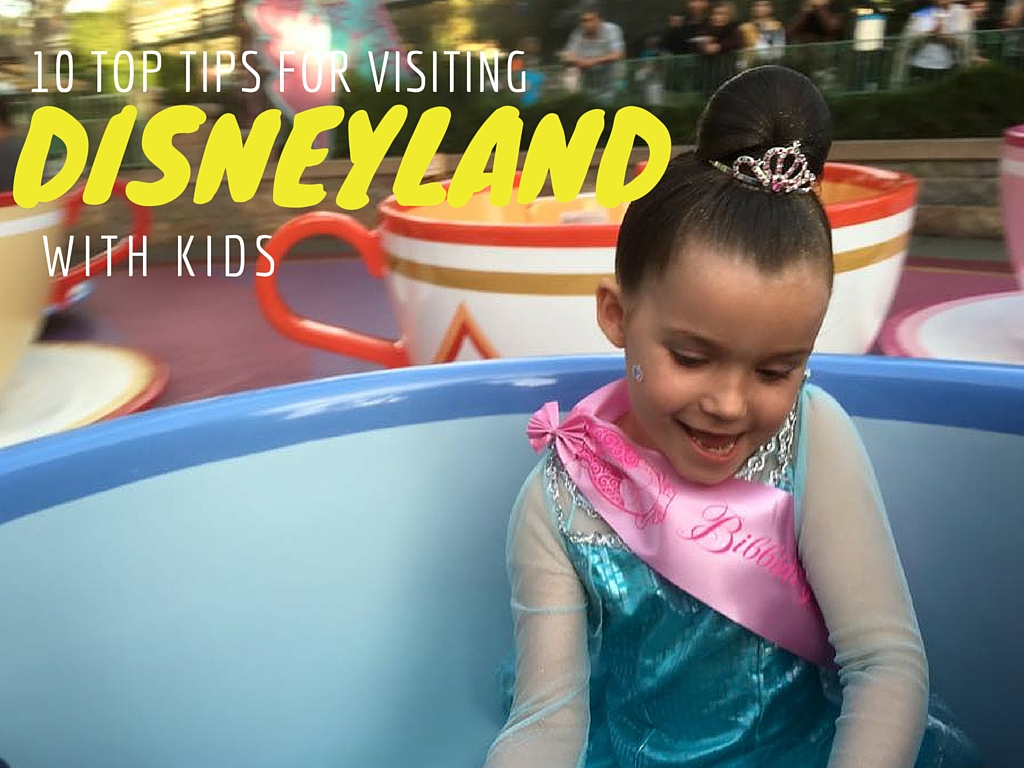 When we made the trip to Disneyland last year I was beyond excited. I had a concept in my head that had been developed and groomed over 30 years of Disney obsession. I knew what I wanted to see with the kids but I didn't really do any research. We still enjoyed every moment of our trip but I knew that it could have been a little different if only we had known.
I want YOUR trip to be even more awesome. I want it to blow your mind and be an experience that you are still talking about for all the right reasons years after your visit. To do that, I've reached out to some of my favourite blogger friends for their top tips to help you make Disneyland the happiest place on Earth on your visit.
Top Tips from Rob Taylor of 2TravelDads (former cast member at Disneyland)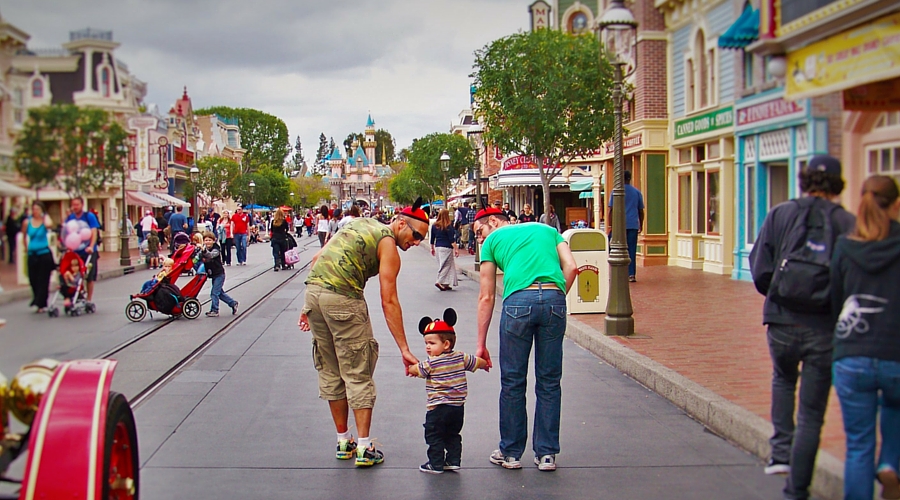 Stay close to the Park– it may be tempting to book something cheaper and be further away, but when you've got tired kids and only a nap will save your day, you want to be able to get back to the hotel fast.  Also, if you're there for many days, staying close allows you to enjoy some pool time too.
 Good adult/child ratio– If you have young kids, bring an extra adult.  Huh?  Yep.  This allows an adult to wait in line for a bulk of the time while the wild child/children can expel some energy.  Example:  Peter Pan's Flight has a long line.  Always.  The courtyard behind the castle is a great place to run around and meet characters while somebody waits.
Don't ruin the magic– It's so easy to dispel a child's fear of costumed characters by telling them that there's a person inside.  Don't do it. You don't know if other kids can hear you, if the person in the costume is fully committed, or if your child will get to meet Mickey again while they're still young enough to appreciate him.  Don't ruin it by saying something silly when you can just move on and get over the fear without a second thought.
Rob Taylor of 2TravelDads.com is a stay-at-home dad with two young kids.  The family travels the world exploring nature, historical and cultural sites.  The Taylor family goal with travelling:  to show people that an LGBT family is normal and to ensure that the kids grow up with a broad world view. For a few more Disneyland tips from Rob, head to   http://2traveldads.com/2015/06/12/toddlingdisneland/
Top Tips from Elaine of Family Travel Escapades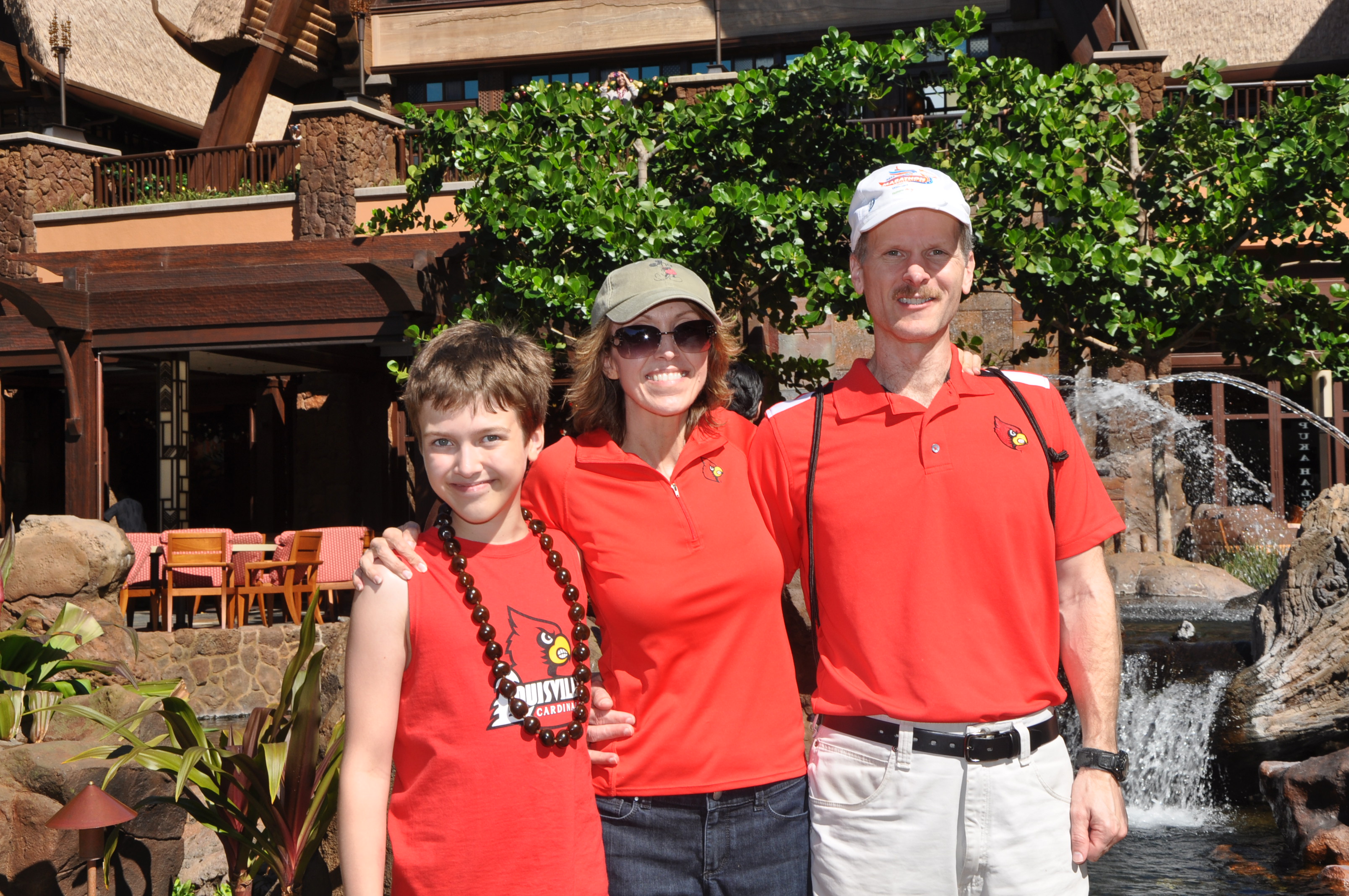 "The Magic is in the details."  This quote from Walt Disney is exemplified by Disneyland.  To fully enjoy and appreciate Disneyland, you need to slow down and focus on the details.  Read the shop windows.  Pick up telephone receivers; it's okay.  Enjoy the Dapper Dans, a parade, fireworks; there is so much to see and do.  Try not to just rush between attractions, from line to line.
Avoid long lines.  By using Fast Passes and the Single Rider Lines, you can save large amounts of time that can be spent slowing down and taking in everything.  Fast Passes allow you to schedule a ride at a set time later in the day and avoid long lines.  Fast Passes and Single Rider Lines are available at many of the most popular attractions.  Single rider lines allow people willing to ride with strangers to cut to near the front of the line.  (Click here for full details)  This is great for parents with small children who want to enjoy a thrill ride like Indiana Jones or Matterhorn.  The parents can simply trade out!  Teens and young at heart dads like to sneak off to these, too.
Stay on Disney Property!  The magic in the details carries over to the Disneyland Resorts:  Grand Californian Hotel (Deluxe resort), Disneyland Hotel (Moderate resort), and Paradise Pier (Value Resort).  Each of the resorts feature Disney theming and details.  We call it the Total Emersion Experience.  Each resort is within an easy 1 kilometer walk to both Disneyland Park and Disney California Adventure Park through the Downtown Disney shopping district.  The Grand Californian actually opens into Disney California Adventure.  Another huge bonus is "Extra Magic Hours."  One of the parks opens an hour early each day for only guests of these three hotels.  This allows you to visit attractions which usually have long lines, like Radiator Springs Racers, with almost no wait.  This again will allow you to have less wait later, so you can slow down and experience more.
Family Travel Escapades are a mum, dad, and teen son who want to share tips and information that they learn from their travels in the US and the world, with frequent Disney stops.  For more Disneyland tips from Elaine and her family head to  http://www.familytravelescapades.com/grand-californian-hotel-review
Top Tips from Christine of Adventure Baby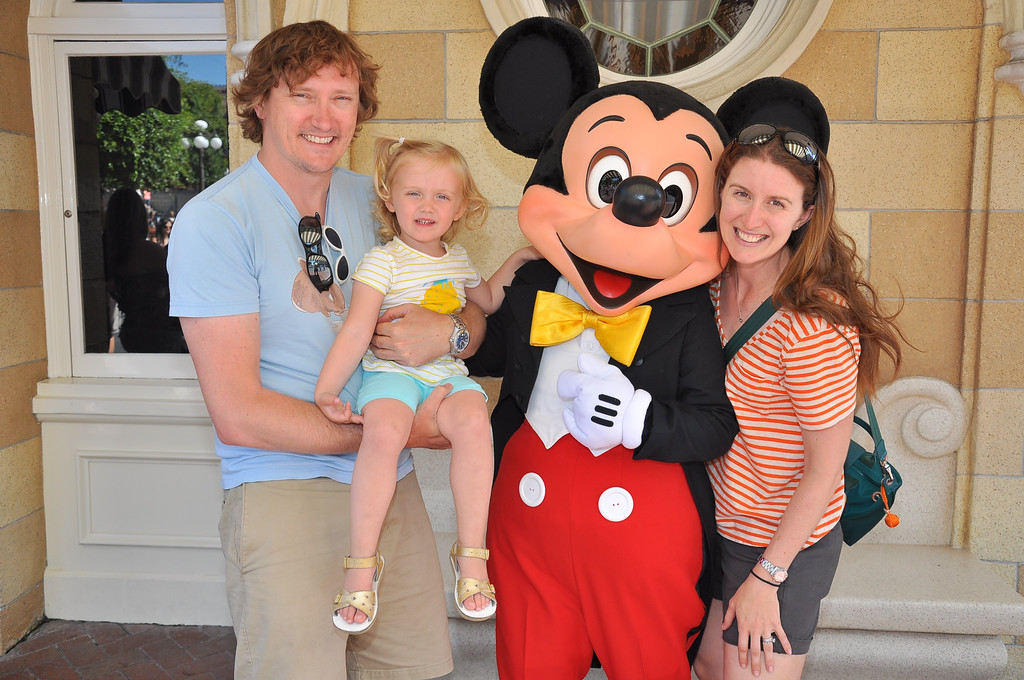 Plan an itinerary I last visited Disneyland with my almost 3-yr-old. My biggest tip on taking small kids there for the first time is to have an itinerary made up for you in advance – either by a travel agent who specialises in Disneyland or by yourself if you're into research. While this might sound like crazy over-planning for a theme park, our three-day itinerary mapped out all the rides my child was able to go on, and the best times to visit them to avoid queues, what to see and do during the busiest times of the day, and the parades. This meant on the actual days at the park I didn't get stressed out about how we were going to see and do everything, or waste a lot of time going to rides and waiting, or finding out they were too scary or old for my child. We were among the first in the park to meet Anna and Elsa, at the front of a queue with a several hour wait, easily found seats at every age-appropriate show, and found a great last-minute spot to watch the popular evening parade, thanks to careful planning.
Christine is the editor of Adventure, Baby! She loves cake, her tolerant husband and her busy preschooler. If you'd like more tips on taking toddlers to Disneyland: http://christineknight.me/2014/06/tips-surviving-disneyland-toddler/
Top Tips from Leah of KidBucketList (that's me!)
Book in Advance. Character dining and the Bippity Boppity Boutique book out days in advance. You need to be on top of this so you don't miss out. Once you've confirmed your dates, ring and confirm your booking. In Australia? You will need to ring too.
Prepare for Queues. There WILL be a line at the most popular rides, there is no escaping this even with a Fastpass up your sleeve. My kids can become restless and impatient in lines so I always pack a few things to occupy them through the day from food (usually works a treat 😉 ) to small activities that they can easily play or manipulate while standing. Before we left on our trip, I also familiarised myself with lots of resource free games like i-spy, animal/mineral/vegetable and colour swap.
Grab a First Visit Badge. First visit? Head to City Hall for your FREE First Visit Badge. Is it your birthday? There's a badge for that too! (If you're starting at California Adventure Park pick up a button at Guest Relations). We proudly wore our badges throughout our visit.
Disneyland will be an adventure you will never forget. Remember to activate your imagination before you walk through the gates to bring the magic to life. Channel your inner child! 
Heading to California? we have a plethora of adventures you should check out from our recent California Adventure.