It's unpopular to say, almost unforgivable to mention, but beaches can be a horrible place for families to enjoy. Sydney's more famous beaches: Bondi, Cronulla, Manly are crowded, lack shade and have little in the way of amenities without a walk. I know, I know, it's almost sacrilege to actually put this in writing but I can't help but mention it especially now that I've found a few amazing places that have me wanting to go to the beach again.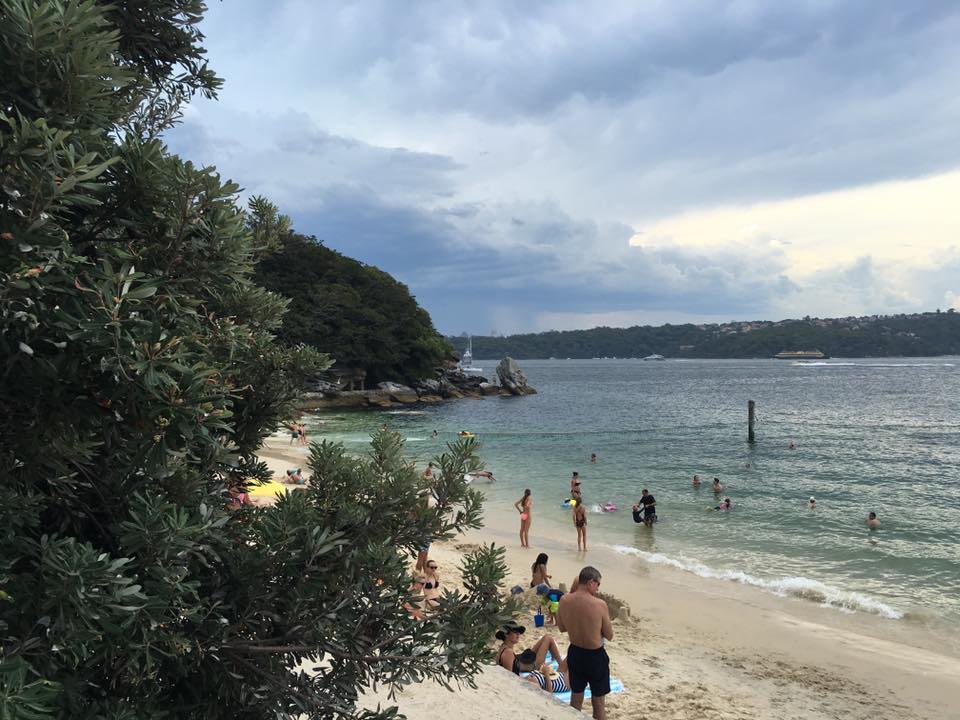 You see, for years it has taken all of T's powers of persuasion to get me to the beach. He's invested time and money accumulating beach tents, umbrellas, chairs and gigantic towels an attempt to lure me to some of his favourites. We've tried Cronulla. We've tried Bondi. We've tried La Perouse. They're all beautiful, stunning beaches. Just not great for young kids in my opinion. A few weeks ago he finally changed my mind when he took our little travelling family to Shark Beach at Nielsen Park and I fell in love with the ocean and the beach all over again.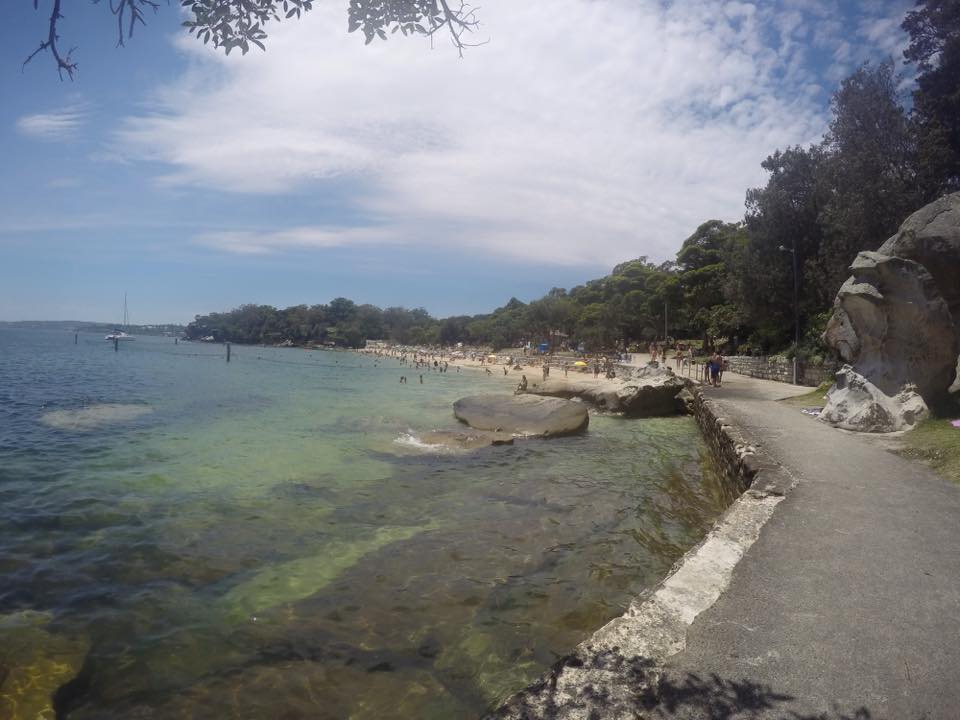 Shark Beach is on the foreshore of Sydney's beautiful harbour in the suburb of Vaucluse and is surrounded by Nielsen Park. It has become my favourite spot to head with the kids on a hot day. Firstly, the beach is quite sheltered so there are virtually no waves and it has a shark net too for those of your worried about, well, sharks. It also has plenty of shade, large expanses of lawn, a promenade the kids can skate along on their scooters, great amenities and Nielsen Park Kiosk where you can enjoy a meal or grab takeaway.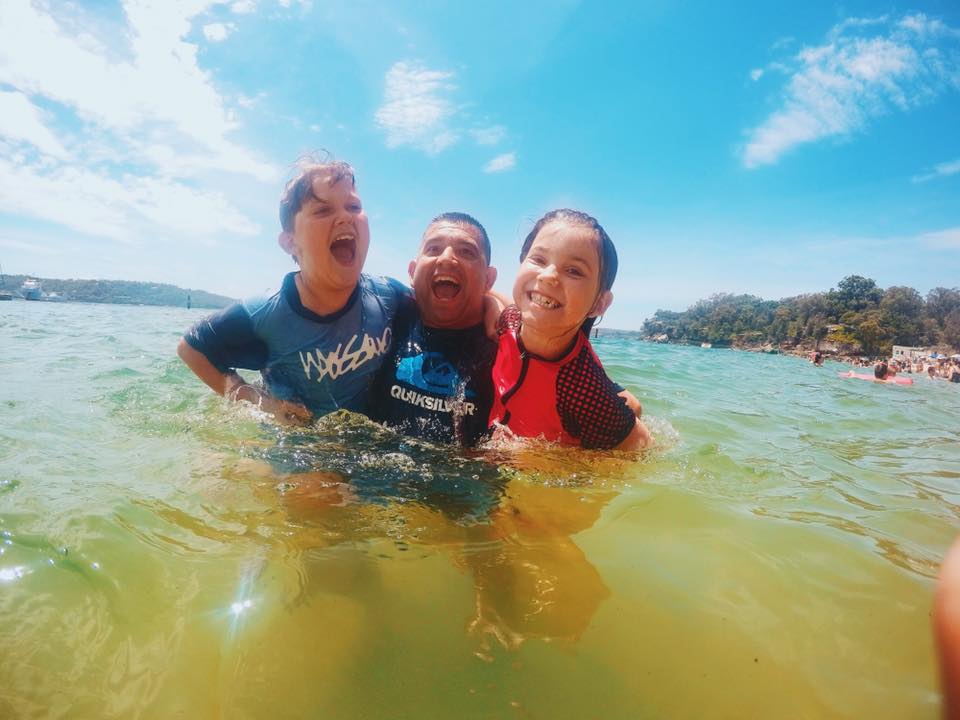 On our last visit, we arrived early so found unrestricted parking on a nearby street and walked down to the promenade where we quickly snapped up the perfect shady spot just where the lawn met the sand.  I was in my element. With both my kids competent swimmers, I could keep them within eyeshot while relaxing on my towel on GRASS. That's pretty exciting. If they needed to go to the bathroom there were clean amenities nearby too.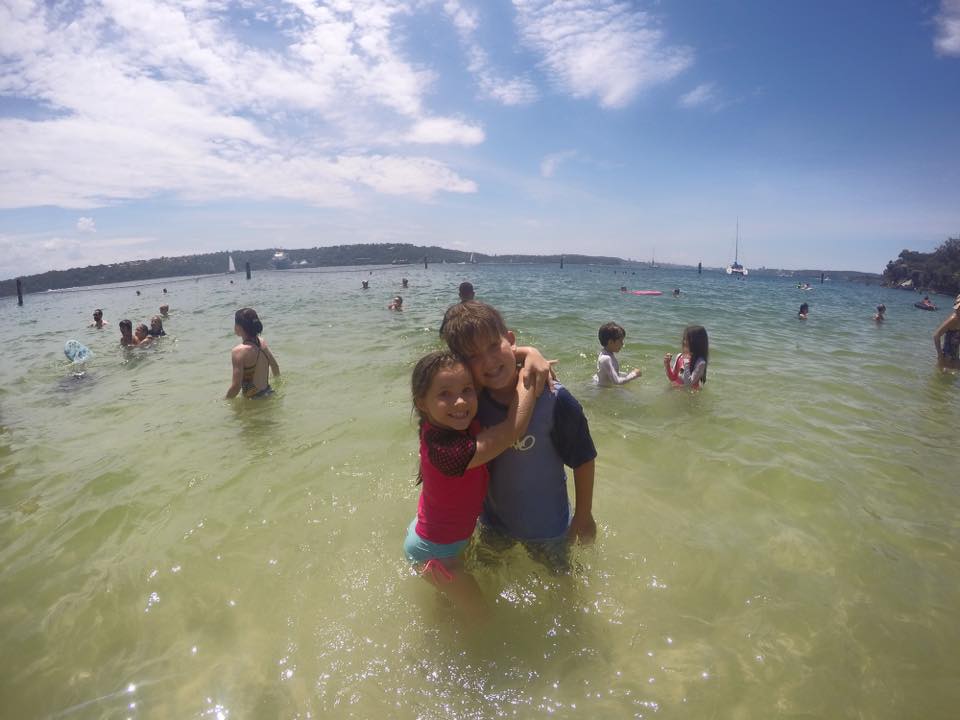 Always the explorer, T agreed to swim with the kids while I went off to investigate the site a little further. I found two amazing things: a Nielsen Park She-Oak and Greycliffe House. Both were fascinating for very different reasons.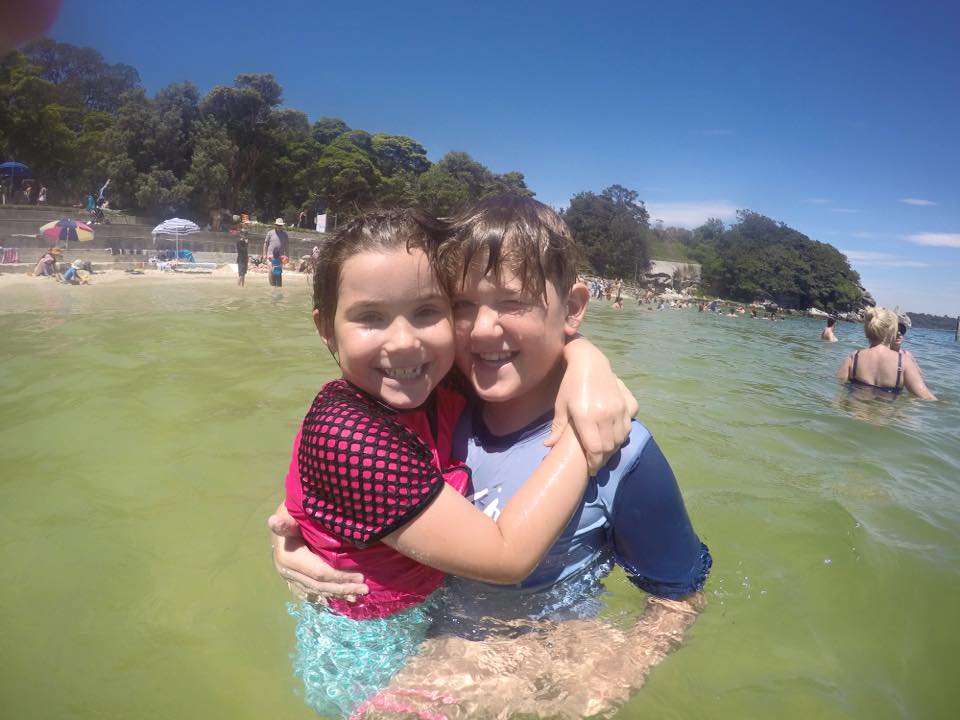 The Nielsen Park She-Oak was first identified in 1986. Despite an intensive search of the immediate area and the greater Sydney Harbour, only ten plants were found. It is not found anywhere else in Australia or the world. With only ten plants found, it's no surprise that the Nielsen Park She-Oak is an endangered plant especially with weeds making their way into the park. To make it even more difficult, the plant needs fire to survive. Through fire the seeds are released form their cones ready to germinate.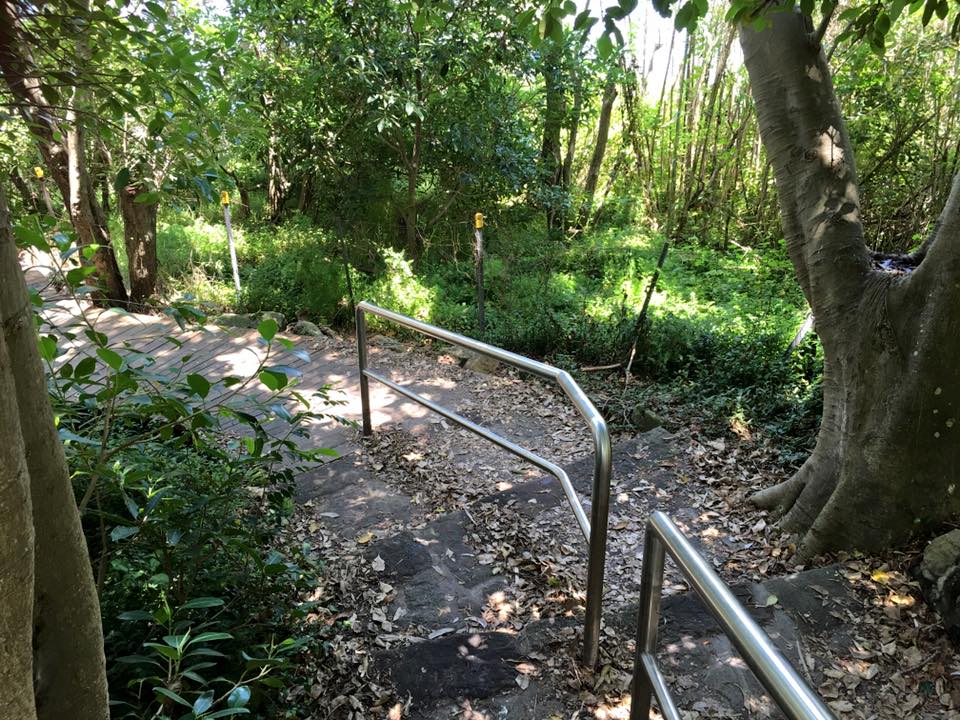 Having visited Vaucluse House some time back I was excited to discover Greycliffe House on the Mount Trefle that overlooks Shark Bay. It was built by John Reeves who had married Wentworth's daughter Fanny in 1847 and procured 14 acres from the Vaucluse Estate. I learned a few things by walking around the property including its use as the Lady Edeline Hospital for Babies from 1913 to the 1930s and then as the Tresillian Mothercraft Training Home from 1934.  I was unable to enter the building or its outer buildings, but I could peer into the windows. I hope to do a little research to learn more.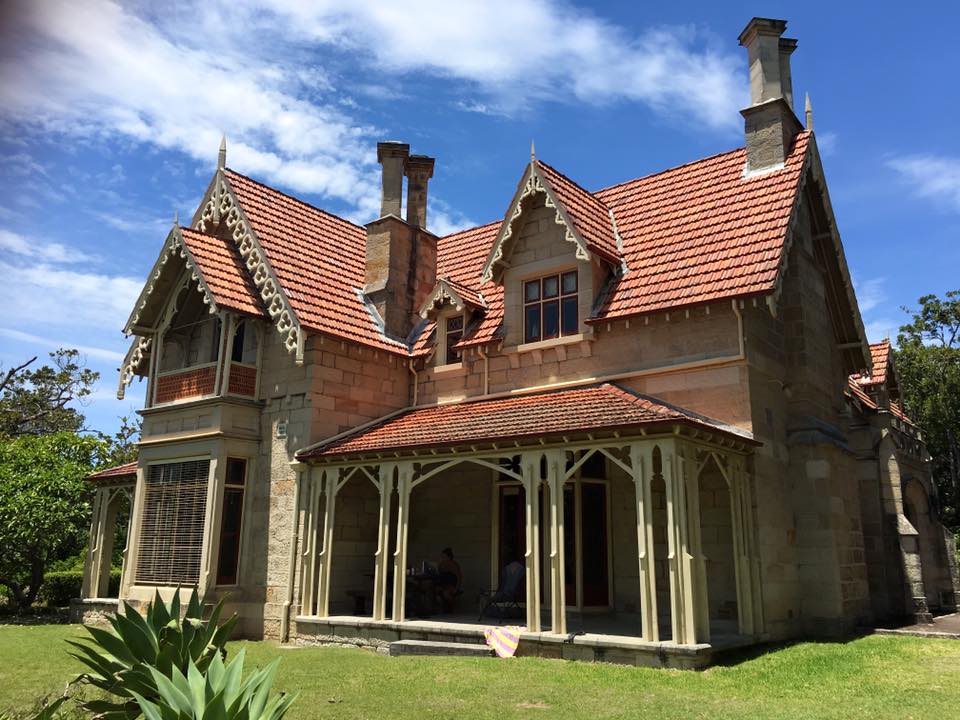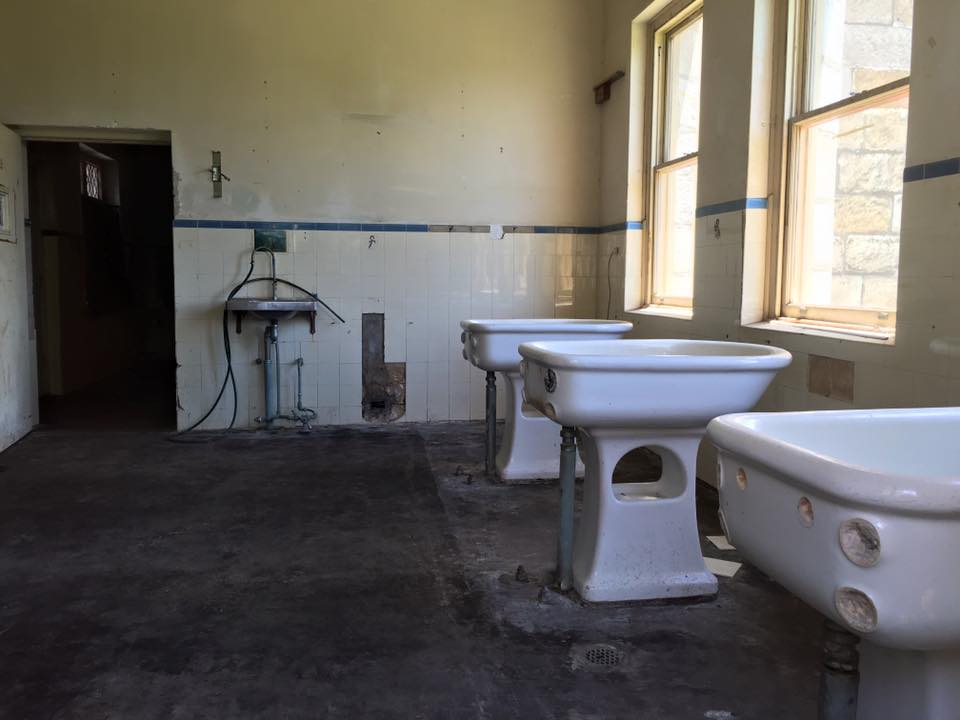 Whilst uncovering these two delights was my highlight, I'm positive the kids were most impressed by the beautiful calm waters and the pod of dolphins then spotted when they were swimming. Shark Beach certainly ticked boxes for everyone in our family which saw it jump to our number one beach in Sydney, for the moment anyway.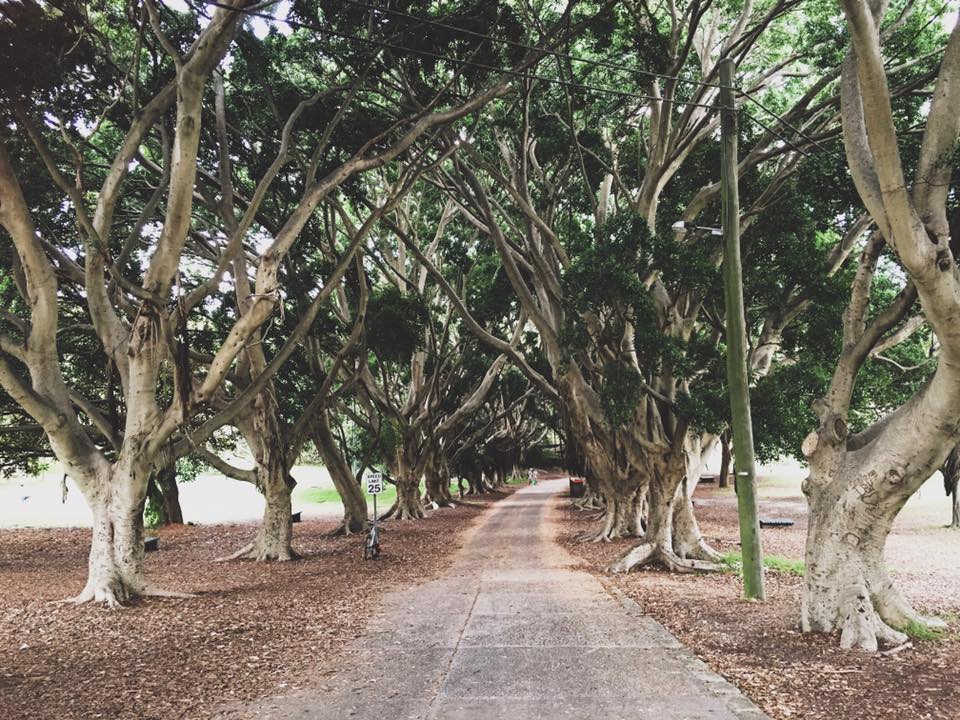 Shark Beach is suitable for families and has numerous picnic spots including expansive lawns in Nielsen Park near beautiful fig trees. Parking is available in Greycliffe Avenue, although they do fill quickly, including several designated disabled spots. It is a National Park, so no dogs or other animals.