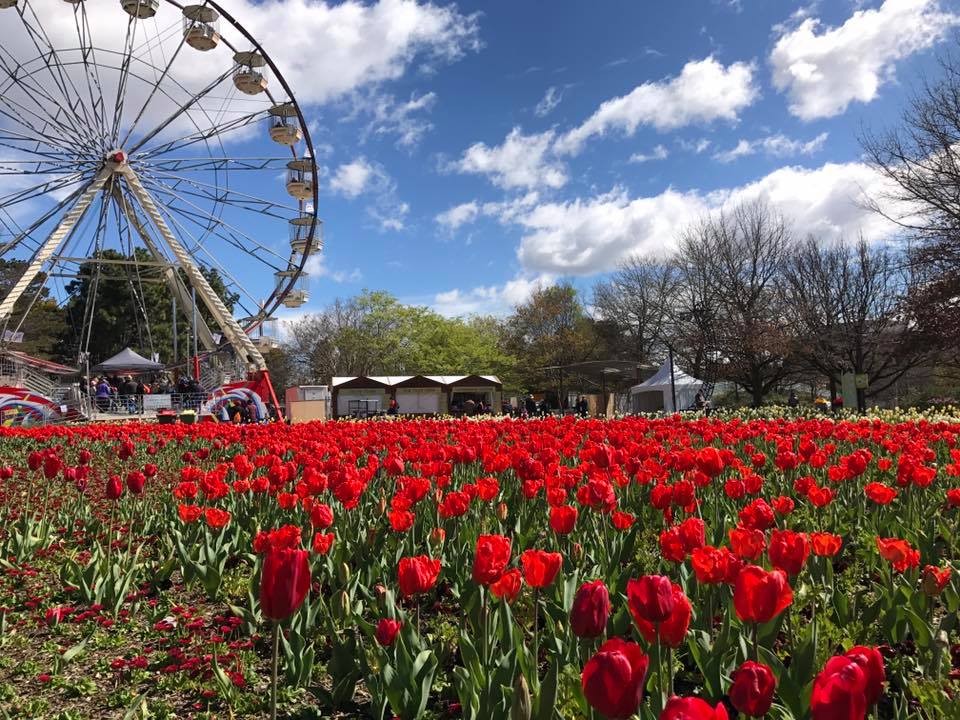 Our Spring Holiday to Canberra just happened to coincide with Floriade this year. Unsure whether it was suitable for kids, but being a festival we wanted to explore nonetheless, we made plans to visit. When travelling with kids it's easy to fall into the trap of planning your entire trip around what you think they will enjoy. Over the years we've learned that if we arrive at any attraction with a positive outlook and enough framing to make the kids think the site is for them, then a day of fun is likely to follow.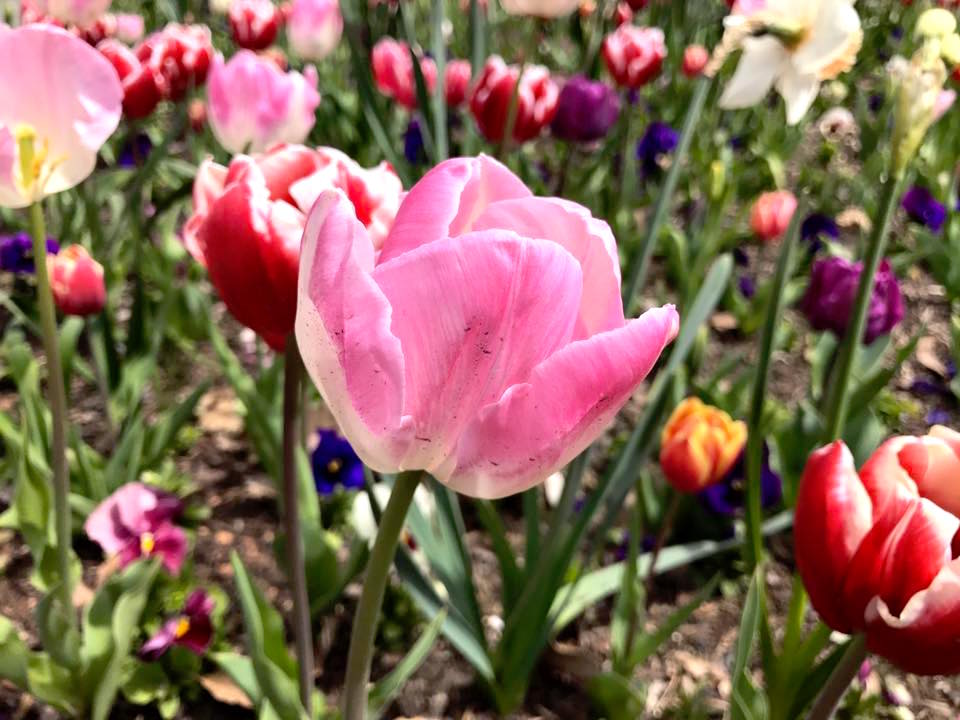 Having arrived in Canberra the previous day we were well aware that parking for Floriade can be a gamble and that there is often a queue waiting to get in. With the kids super excited to be exploring the city with their three cousins, setting off early was no problem at all and we made our way to Floriade a little after the opening time. Parking was relatively easy – be mindful that in Canberra most public parking spaces are metered so have your card or coins ready (no notes accepted). A short walk and we were in the gates and ready to explore. The sky was blue to boot!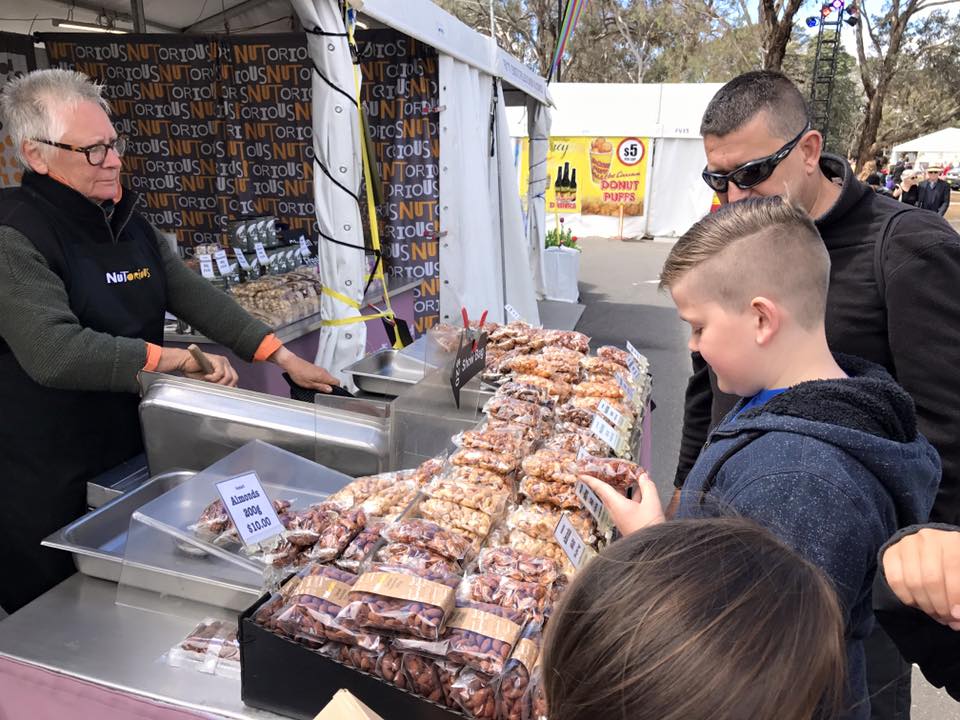 Through the main gates and the kids instantly spotted the exhibits to our left. Food, gifts and flowers were all represented across the plethora of stall options. As we had only consumed breakfast a little before we had arrived, we promote the kids onwards and down towards the ferris wheel agreeing that we would indeed explore the stalls before we left later in the day.
Down the hill we walked where we were suddenly bombarded with a sea of colour. All around us were tulip blooms in all their glory. I found myself humming to Tiptoe through the Tulips as the vision was quite surreal in all its glory. Nothing quite prepares you for the design of colour you will see throughout your visit. I had no idea until I arrived that each bed is carefully crafted into a design. Amazing!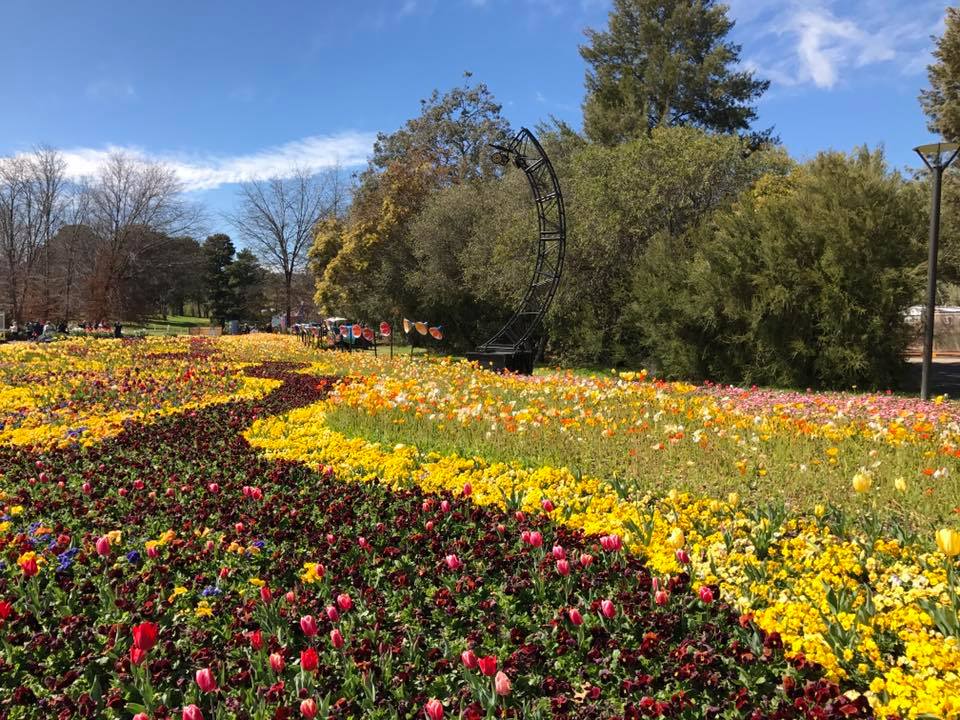 I played the role of #badmummy on our visit and distracted the kids by pointing out the sculptured horse made from bailing twine and electric fencing so they wouldn't realise that the carnival area doesn't just consist of a big ferris wheel. My strategy worked and we moved along the path without any of the five kids realising or moving towards that area. I think this area would be a lot of fun for families but I had my eye on the Segway tours which I knew the kids would love.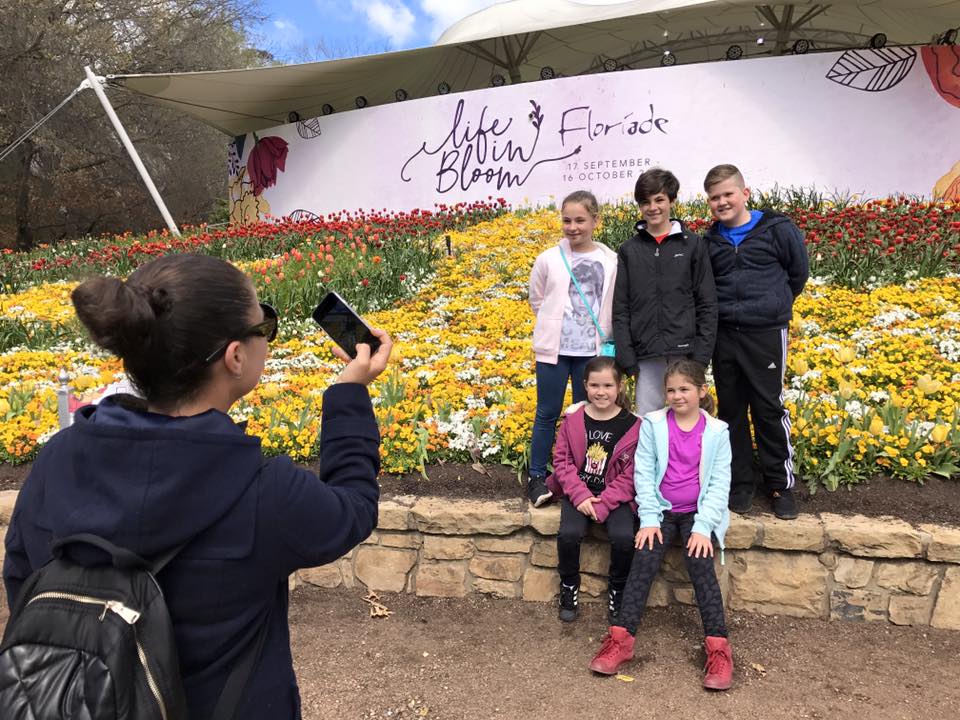 When I was a little girl we would often visit my Mother's Aunty Dulcie (my great aunt) who lived in Cygnet, Tasmania. She had a garden bursting with gnomes of all different size so when the kids spotted the Gnome Knoll I was more than happy to dig deep and purchase a gnome for her garden (my mother will freak out at this – she's doesn't appreciate them at all!). $17.00 provided us a ceramic gnome, paints and an hour or so of contented delight as our kids painted their little hearts out. The Gnome Knoll is under the care of Rotary who are raising money for one of their key charities.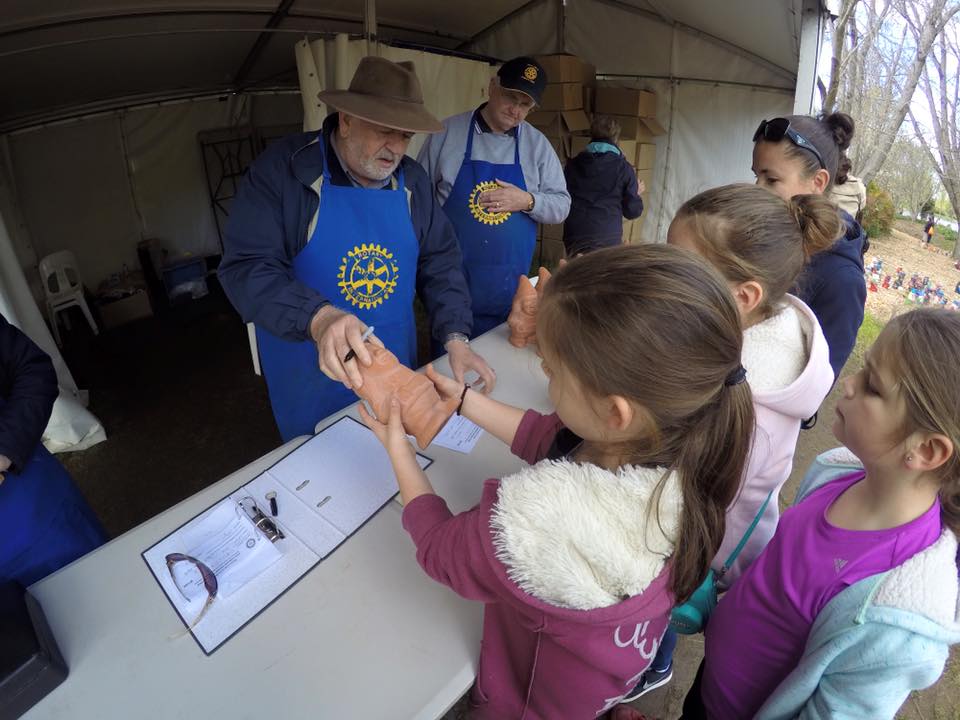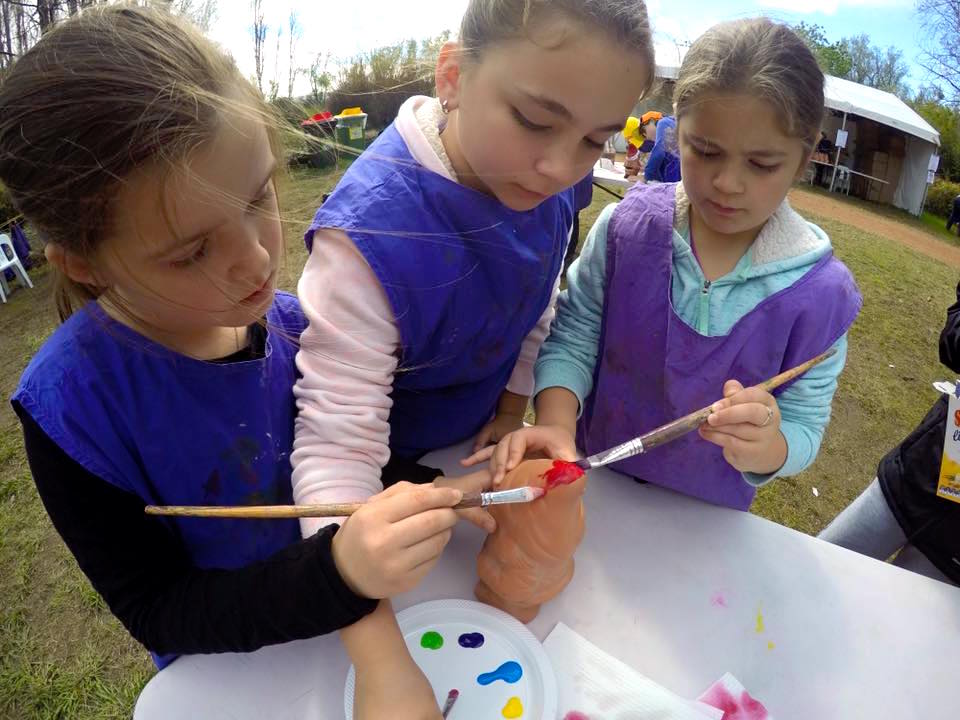 The remainder of our time at Floriade was spent roaming and enjoying the free taste testing (the curry was amazing), the divine flower beds and the roaming entertainment. The kids loved the freedom to explore, spotting a wide range of wildlife amongst all the flowers and trees such as fruit bats, swans and wrens.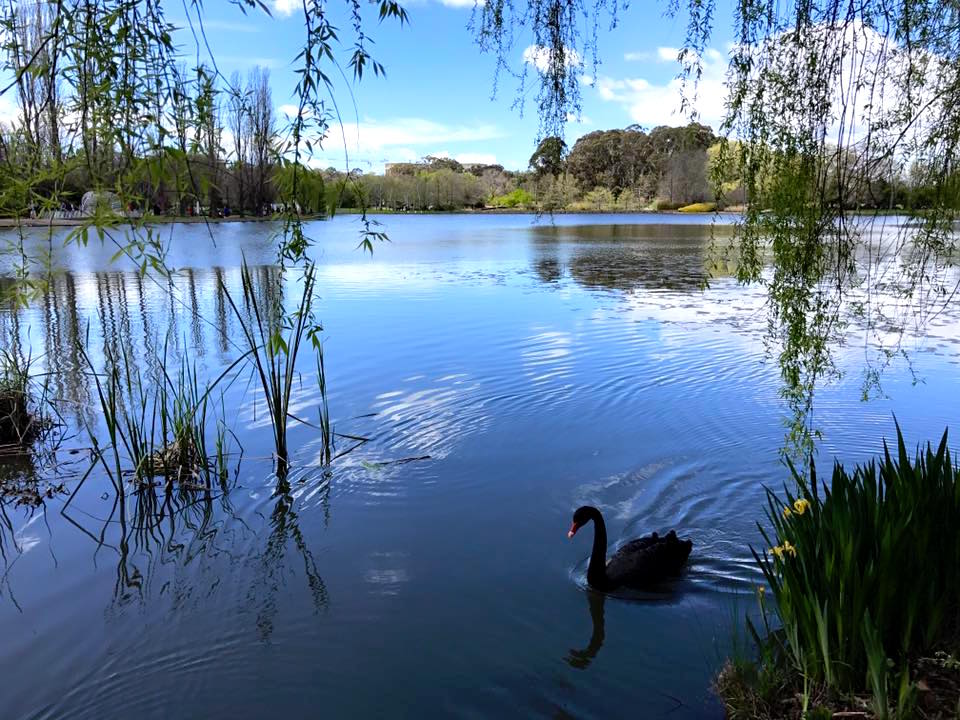 Floriade is celebrated in Canberra at Commonwealth Park from 17 September through to 16 October, opening daily at 9.00 am.  While we missed the Nightfest it is something we will look into visiting next year and the next. Entry is free during the day although the food stalls and activities (obviously) have a fee. As the largest flower festival in the southern hemisphere, Floriade needs to be on YOUR bucket list! Head to www.floriadeaustralia.com for maps, details and calendar dates. 
Wondering what else to do in Canberra? Check out our 20 Things To Do In Canberra coverage.