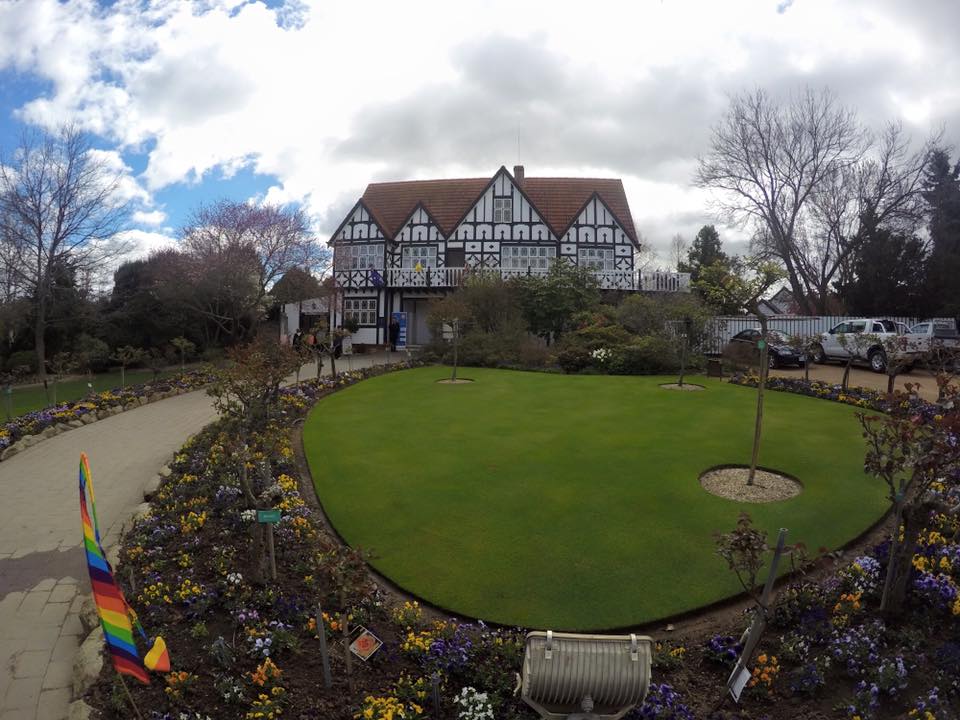 Every moment of every day we are creating memories with our children. Some of them will stick only for a day or two before they float off into the ether. Others, the very precious ones, will remain vividly within their memory banks. A visit to Cockington Green Gardens in Canberra thirty odd years ago is a memory that has survived throughout the chaos of my adolescence, the uni days and right into my thirties in such vividness that it was on our Canberra Bucket List for our Spring Holiday.
Let's rewind for a second…I should establish that my memories of Cockington Green Gardens weren't as vivid as I made out in the opening paragraph up above. I realised this when we arrived with the kids. My memory was good. It recalled all the teeny tiny houses. It remembered the international section and the enormous labyrinth. However it was as if I was seeing everything through new eyes and there was so much more to see, teeny tiny details that my memory just didn't retain.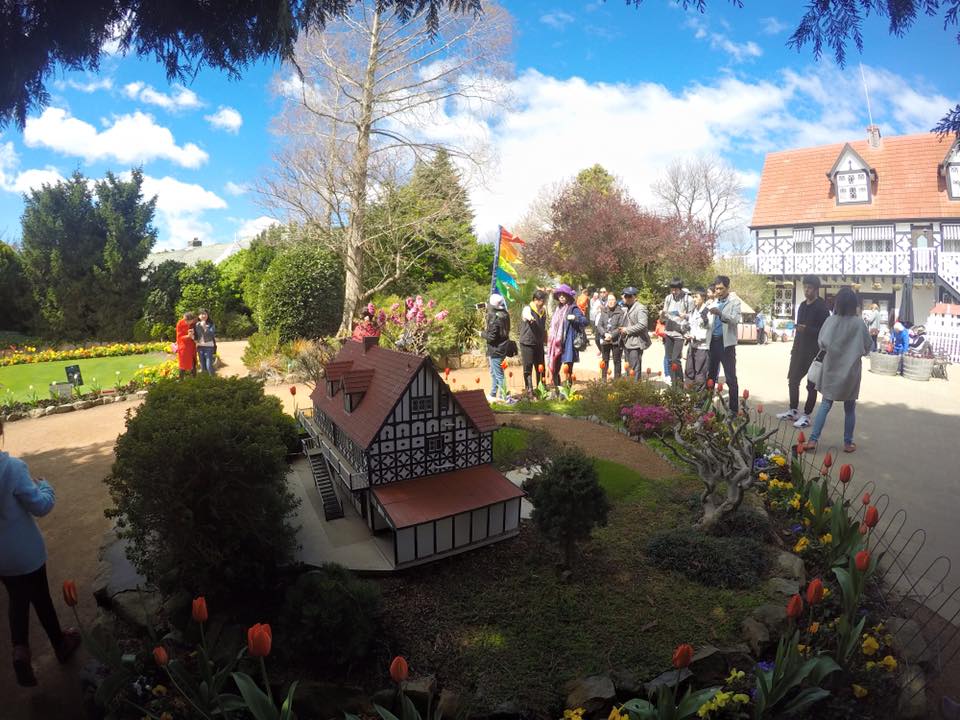 I felt like Gulliver in Lilliput walking between the miniatures. So much is happening within each display. There are no simple houses. If you look closer, amazing little narratives are being worded within the model. There are little people doing things. They might be falling off a horse, playing with the dogs, getting water from a well or even flashing (yes, see if you find him!). My kids loved the search, loved finding the little stories happening in each setting. The team at Cockington Green Gardens should think of creating a clue trail!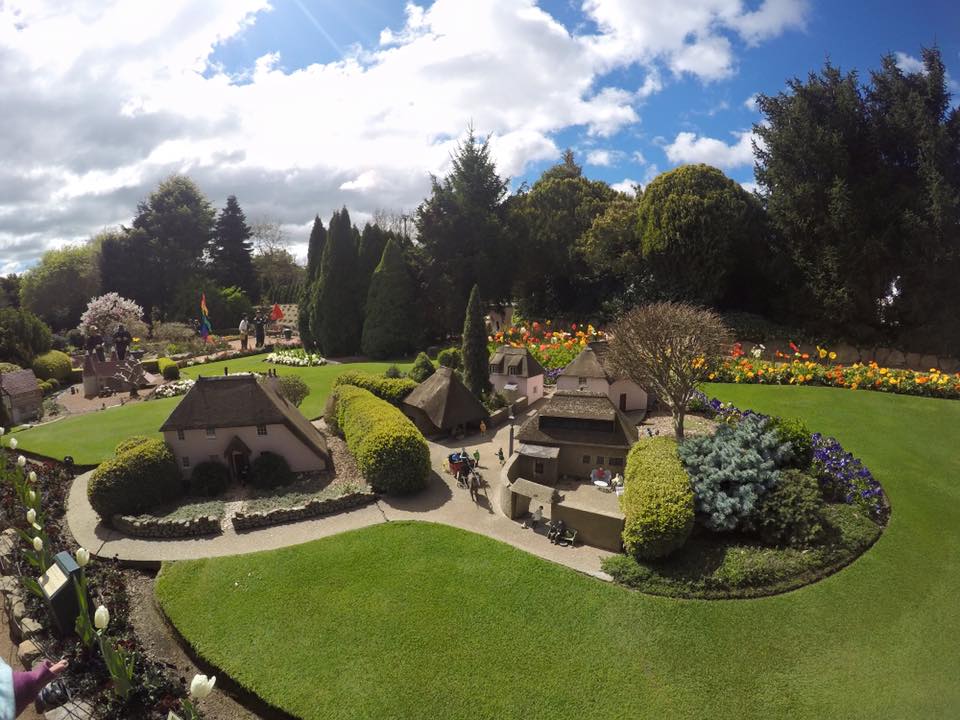 When you first start walking through the garden you can see the original section dedicated to Great Britain. The various architectural styles are explored starting in the village of Cockington, UK – the original inspiration for the site. The International Area is a real marvel. With sponsorship from many of the embassies and cultural centres in Canberra, this display boasts buildings from thirty different countries. They are so popular that omitted countries can now join a waiting list for their possible inclusion. The kids are hopeful that Macedonia will make it into the section by the time we visit again.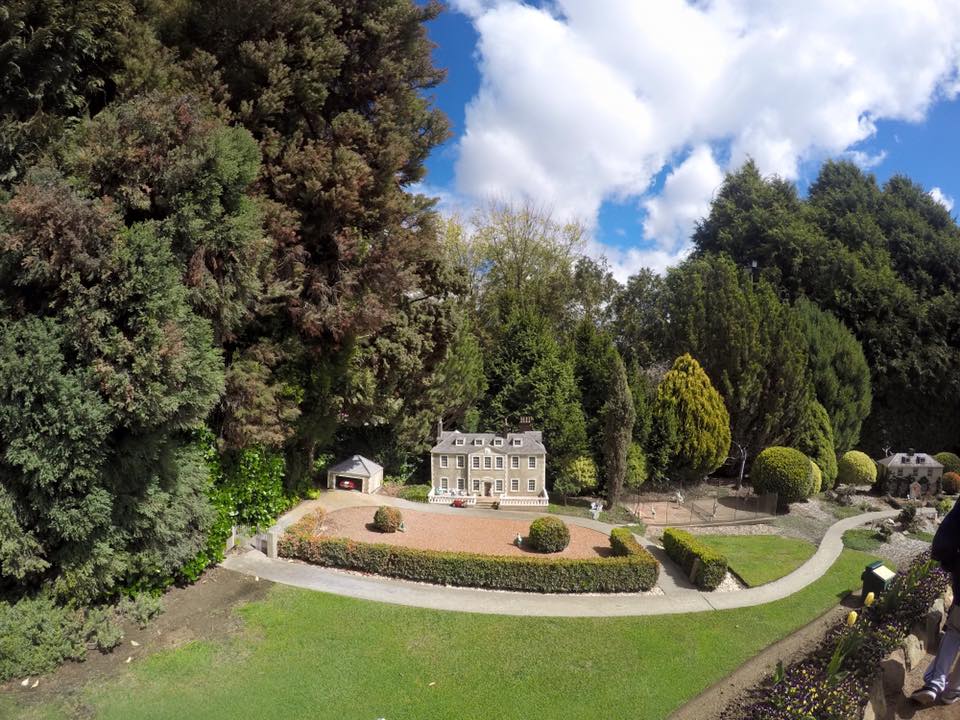 What is most impressive about Cockington Green Gardens is the creation and maintenance of the space. It was originally established in 1979 and whilst some of the older buildings are probably that old, they have been maintained. Every year 35,000 flowers are planted to add a boost of colour to the gardens which you will find stunningly beautiful.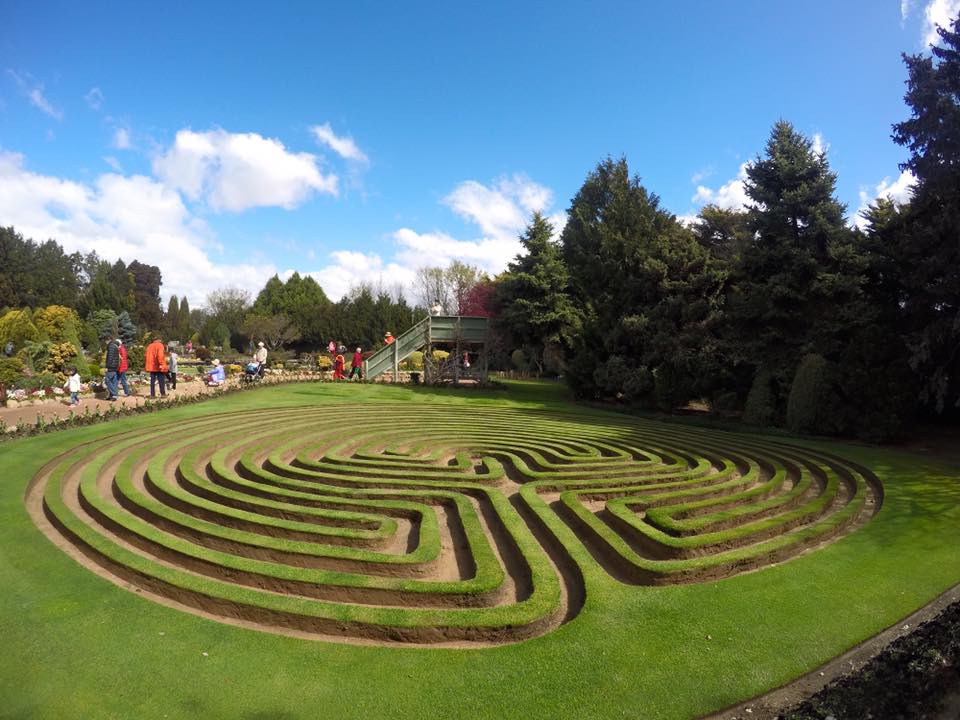 While there is both a miniature train ride available on site and a cafe to eat at, we didn't take up the offer to enjoy either on this visit – the kids were too busy exploring. My advice is to bring along a picnic to enjoy in the setting.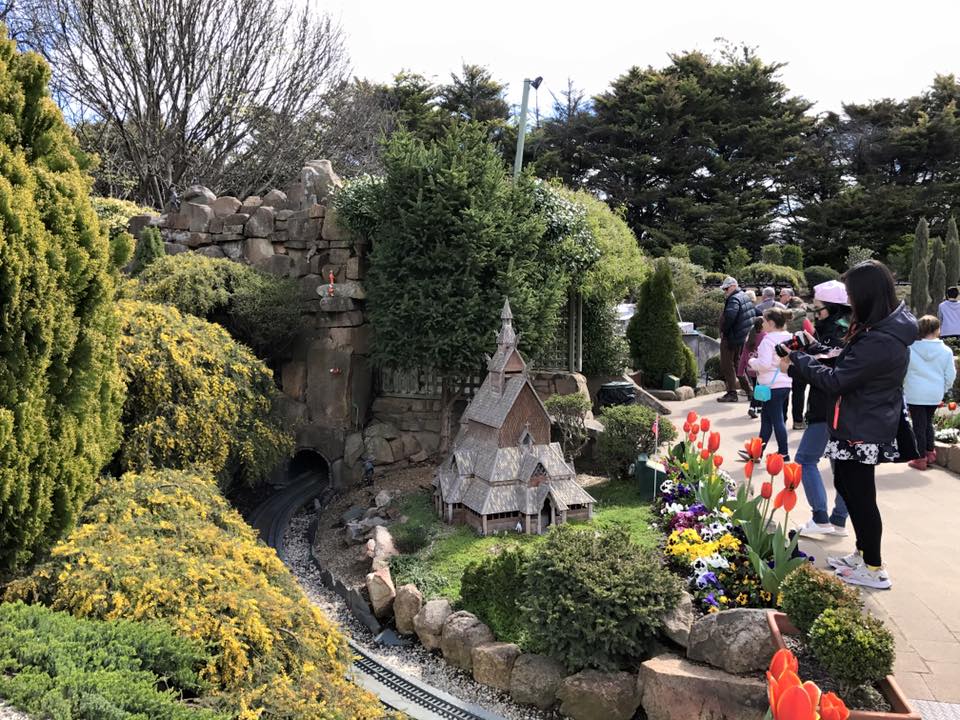 Cockington Green Gardens – www.cockingtongreen.com.au is open 7 days a week from 9.30 am (Closed Christmas Day & Boxing Day). Last entry each day is at 4.15pm with viewing available until 5.00pm. The venue is 15km north of Canberra city on Gold Creek Road, at Gold Creek Village, off the Barton Highway, Nicholls. It takes about 15 minutes to get there from the centre of town. 
If you are planning to see a few attractions in Canberra you might like to consider a 3infun pass – www.3infun.com.au which provided access to the Australian Institute of Sport, Cockington Green Gardens and Questacon – The National Science and Technology Centre for at least 25% off the regular family price for all three attractions. 
Wondering what else to do in Canberra? Check out our 20 Things To Do In Canberra coverage.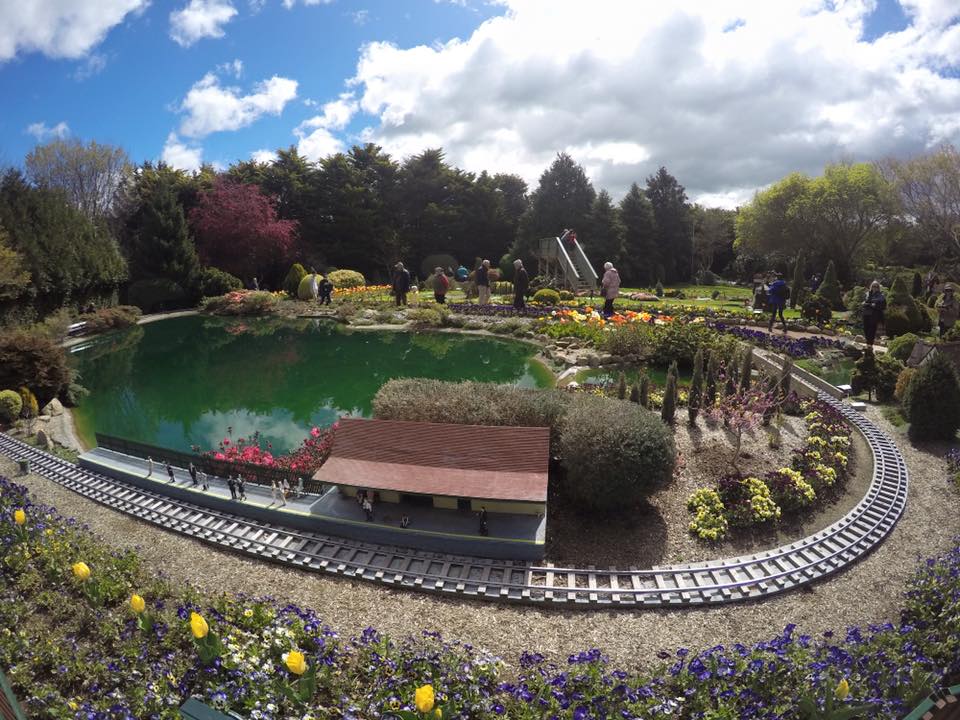 Thank you to VisitCanberra who hosted our Canberra stay and provided a 3infun pass. We were under no obligation to review our trip to the Cockintgon Green. All opinions and thoughts are our own.