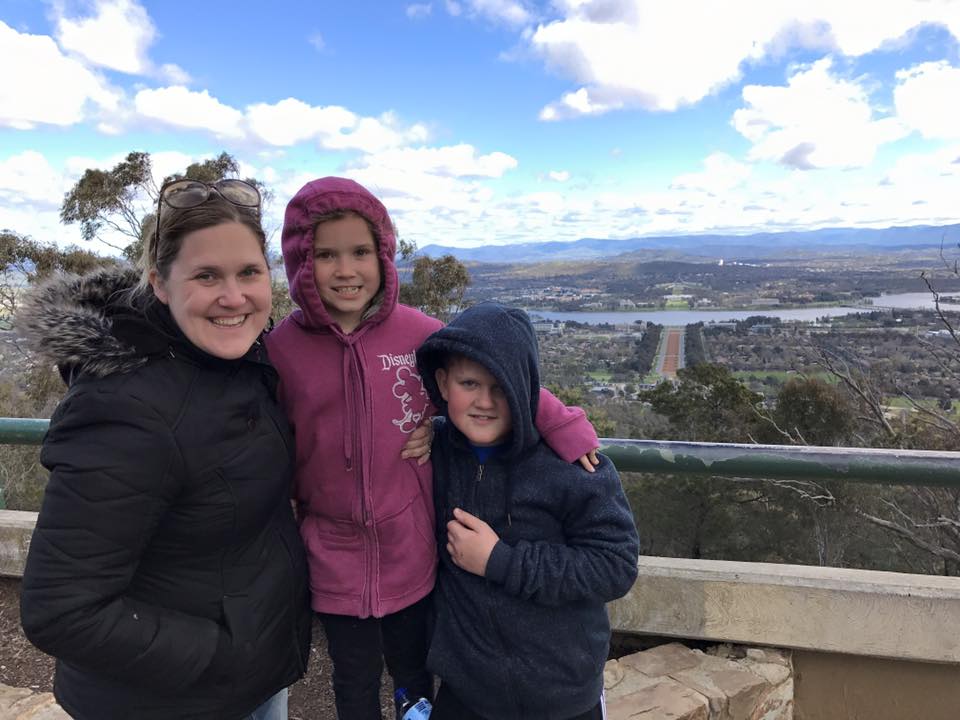 The locals of every town or city you visit are likely to hold close a whole lot of insider knowledge about where to eat, explore and even sleep which tourists are unlikely to be privy. Seeking this out can take a little strategy as well as time. However, on our recent trip to Canberra we discovered that sometimes the best tips can be heard around the breakfast buffet. It was here that we were given the tip to skip the costly Telstra Tower and head to Mount Ainslie where the most wonderful view across Canberra would be revealed.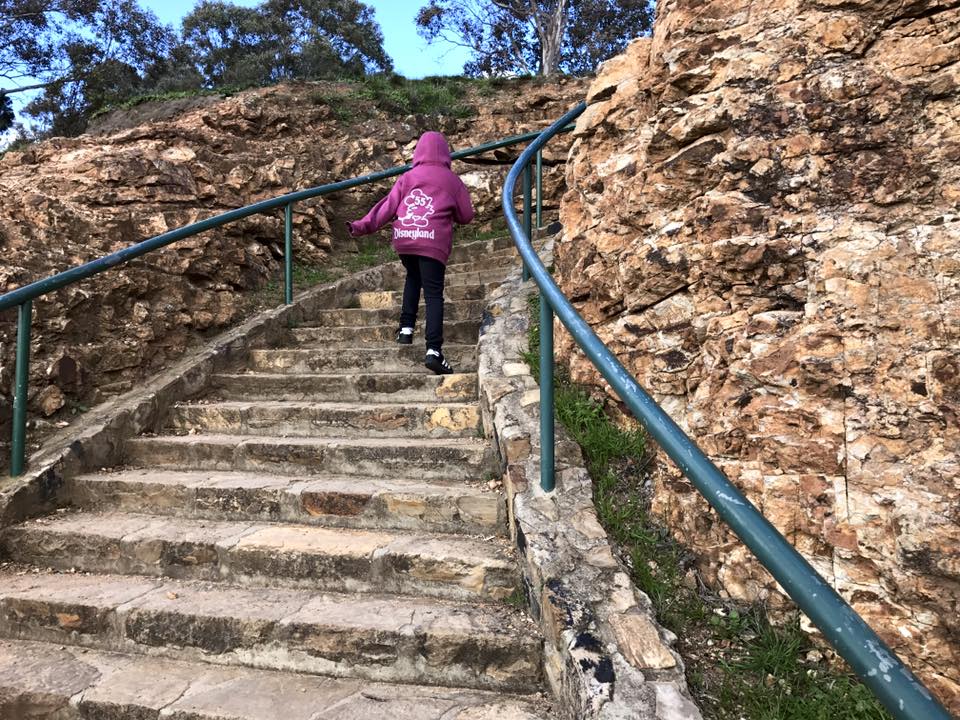 We set off to Mount Ainslie in the late afternoon. It took us about 20 minutes to wind along the narrow road and reach the lookout at the top. I must admit it was very windy and very cold. Telstra Tower has a number of viewing platforms that are inside, so I started thinking the small charge to keep warm may have been money well spent. But then we walked out to the lookout where a panoramic view of Canberra City was revealed. It was breathtaking.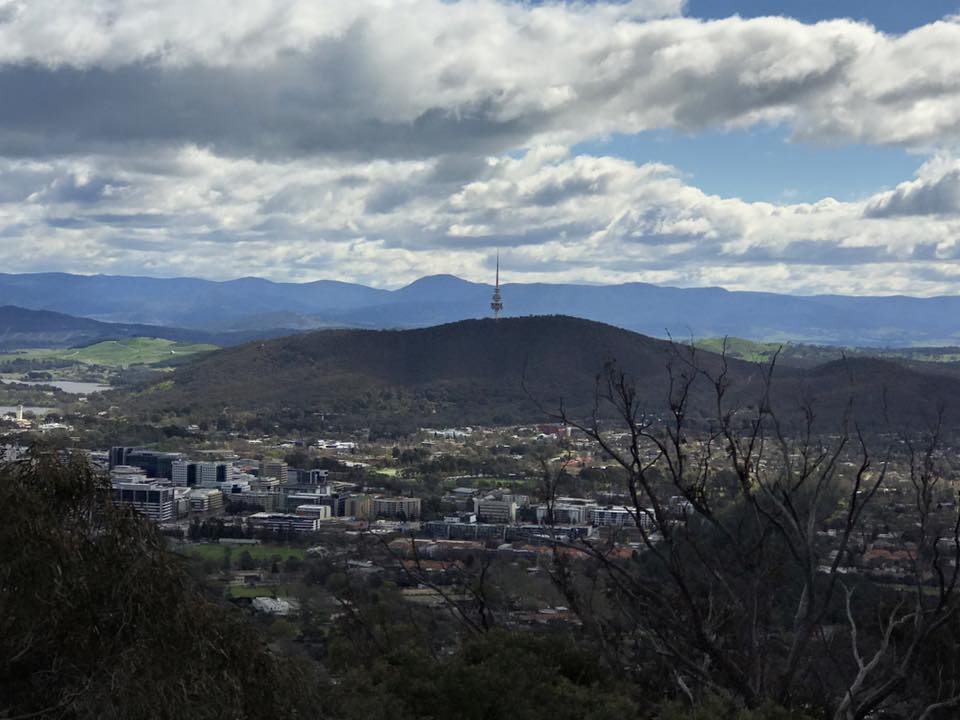 Back in 1911, the Australian Government ran a competition to produce a design for what would become our new capital city, Canberra. On May 23, 2012, a design by Walter Burley Griffin and his wife Marion Mahony Griffin was selected at the winning entry. On the plan Griffin wrote "I have planned a city that is not like any other in the world. I have planned it not in a way that I expected any government authorities in the world would accept. I have planned an ideal city – a city that meets my ideal of the city of the future." Looking across the city from Mount Ainslie you can see how his vision was brought to life.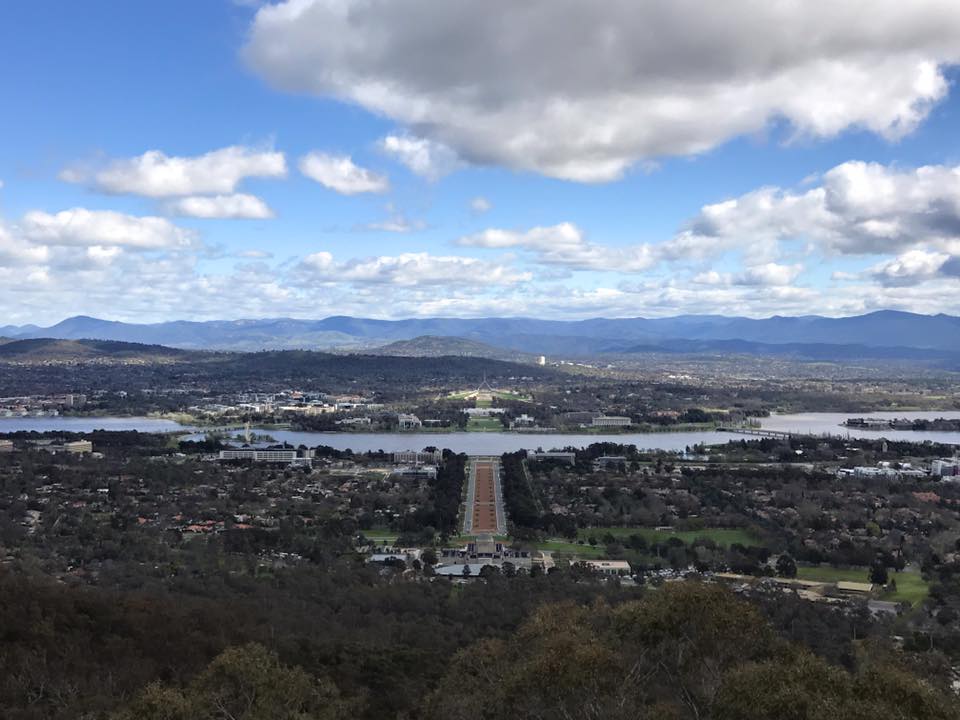 Whilst we drove up, you can choose to ride your bike or walk which should take around 40 minutes. There are a number of trails and the abundant wildlife would make it an adventure. Just choose your day well so you don't get blown over! Mount Ainslie is FREE to visit and open every day of the year.
Wondering what else to do in Canberra? Check out our 20 Things To Do In Canberra coverage.