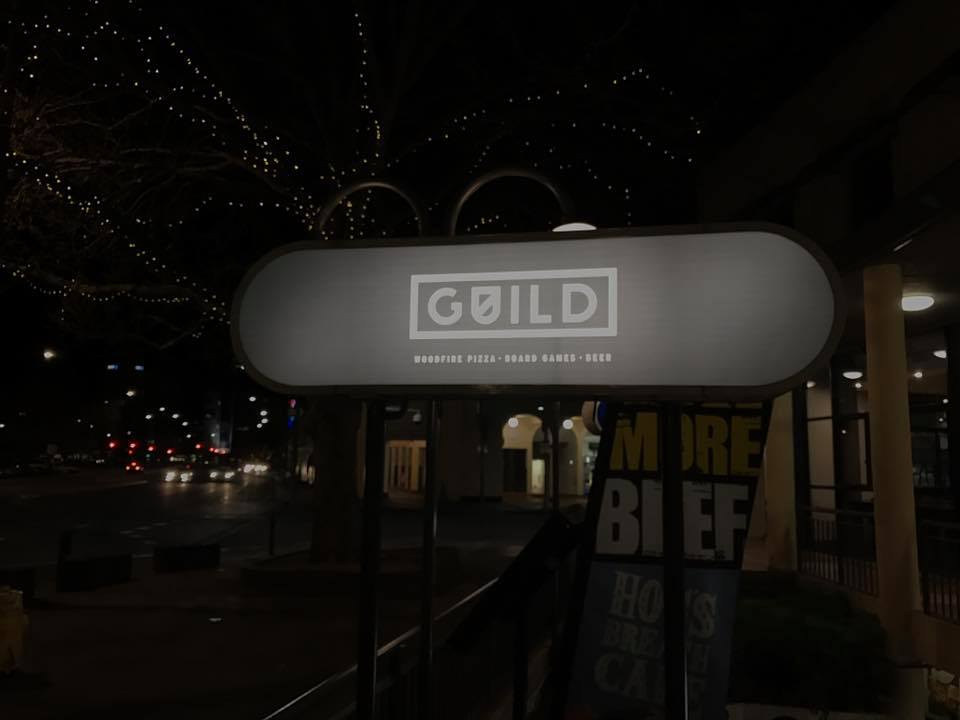 When you head to a new town or city, finding a spot to eat which will have something on the menu other than chicken nuggets for the kids and a dish that you too will enjoy can be hard. I find myself trawling the web for recommendations which can often be a little hit and miss. For our first dinner in Canberra I left dinner to T who learned from a local that Guild was a new foodie delight that was getting a lot of attention. He made a reservation of our group of nine (9) and off we went.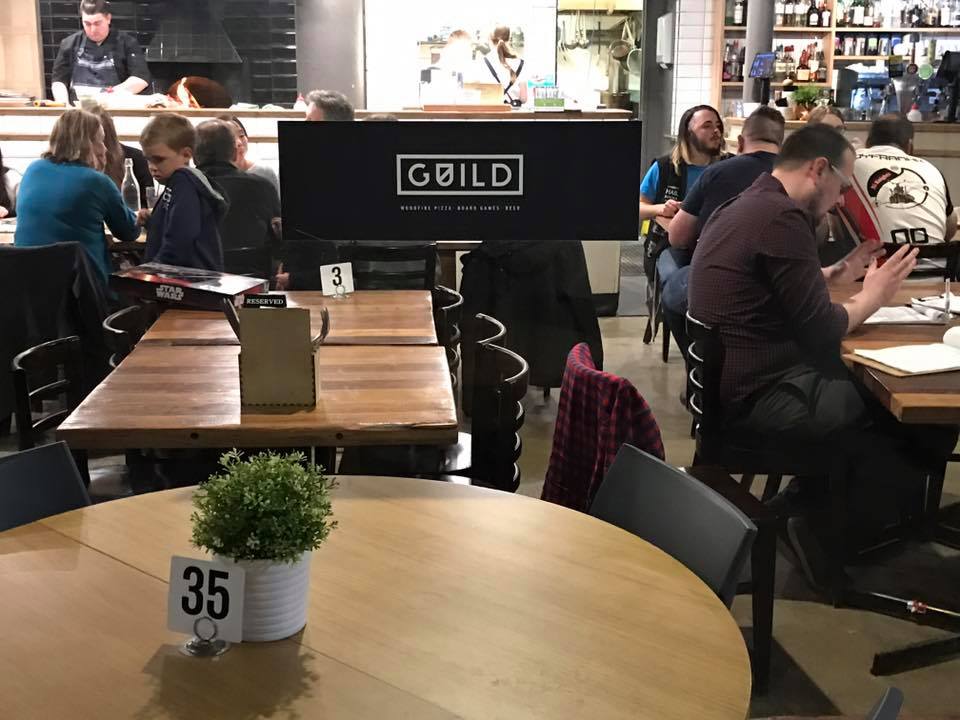 The idea for Guild came about when Elena Williams was on a business trip in Montreal and dined at a Board Games pub. A year or so later and Elena was opening Guild with her sister Anita Nobles. Guild is full of board games, one of my favourite past times, so I was sold from the moment we walked in. The restaurant has both booths and regular tables to choose between. We had two booths, one for the kids and one for us adults. Above each booth was shelving filled with some of favourite games- Operation, Monopoly, Cluedo, Trivial Pursuit, as well as a plethora of board games and card packs that I had never seen before. Seriously, before the food even arrived I was in heaven!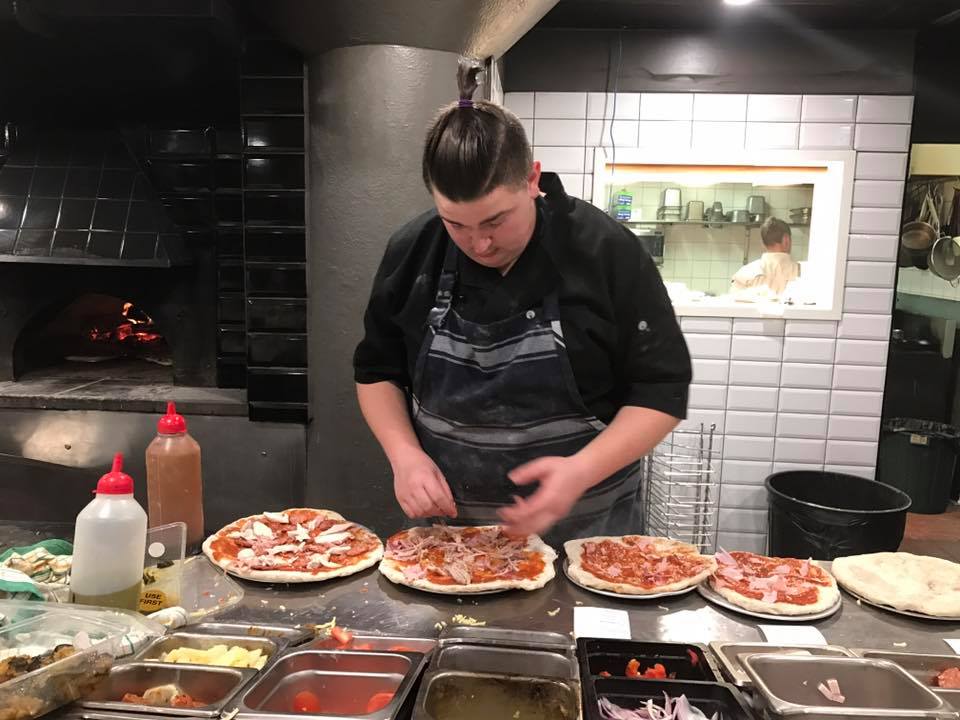 The menu is fairly simple: pizza, mezze plates and so on. It has to be so you can eat it while you're playing a game. The last thing you want to do is be distracted from your strategy. I'll be upfront, the food isn't going to be life changing but no doubt everyone in the family will enjoy it without you needing to resort to a plate of nuggets and chips.  If you do wish to play a game you will need to play $3.00 per person which was a little disappointing.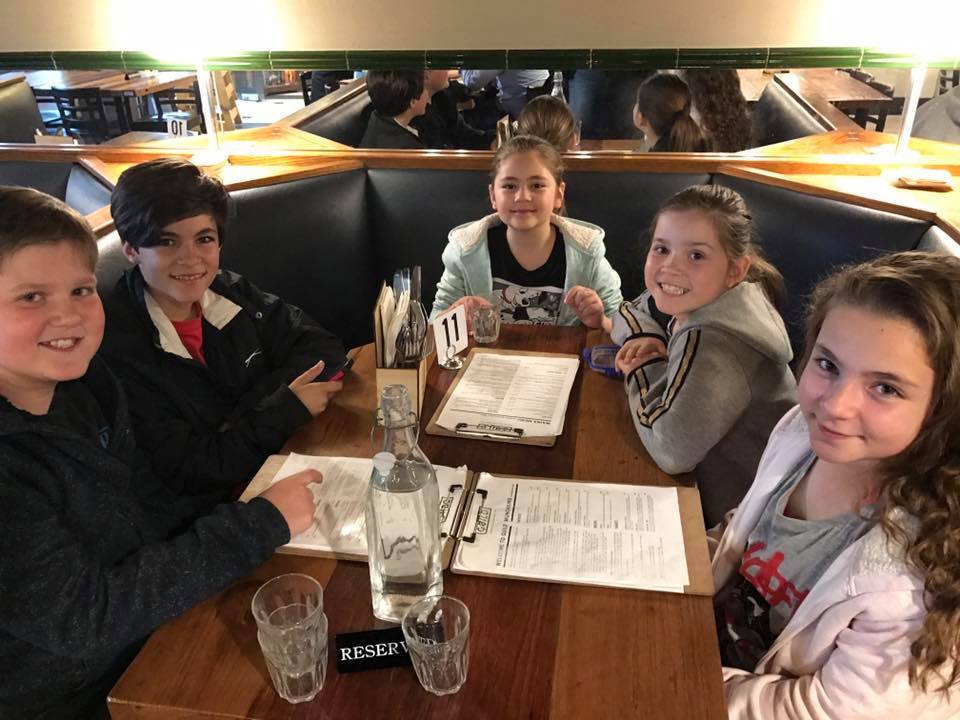 We had a lovely time at the Guild. Whilst the service was often slow, it was always friendly. The kids loved the board games as well as the great ice-cream sundaes.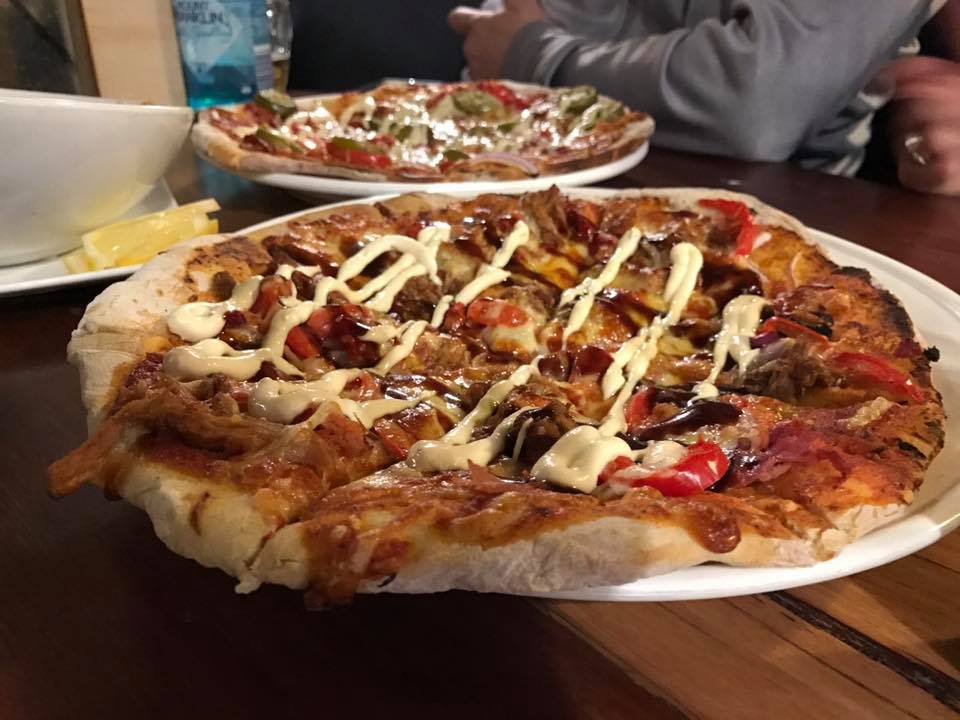 You will find Guild on the lower ground floor of Bailey's Arcade, in Civic Canberra. Head to guild.house for their full menu and reservation details. 
Wondering what else to do in Canberra? Check out our 20 Things To Do In Canberra coverage. 
Our dinner was self funded. All opinions are our own.