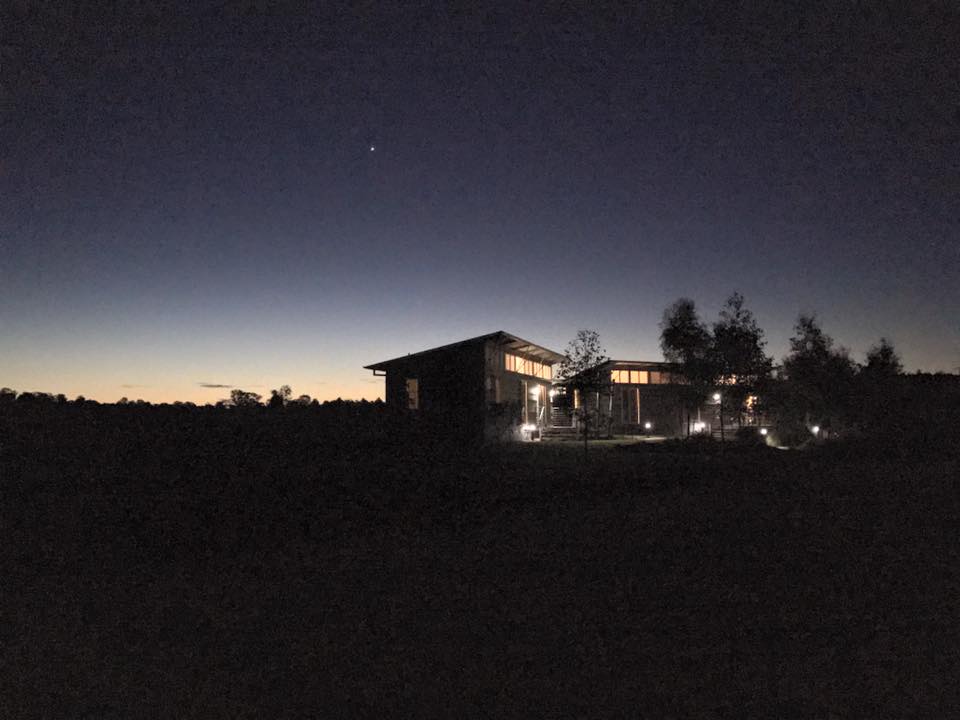 In the early months of the year, Striker and Sunshine conspired with their three cousins to pressure our combined families to take a family holiday together in spring. Of course, I was easy to convince as I love traveling but agreeing to a location that all nine of us were happy with proved to be more challenging. We finally decided on a trip to Taronga Western Plains Zoo in Dubbo.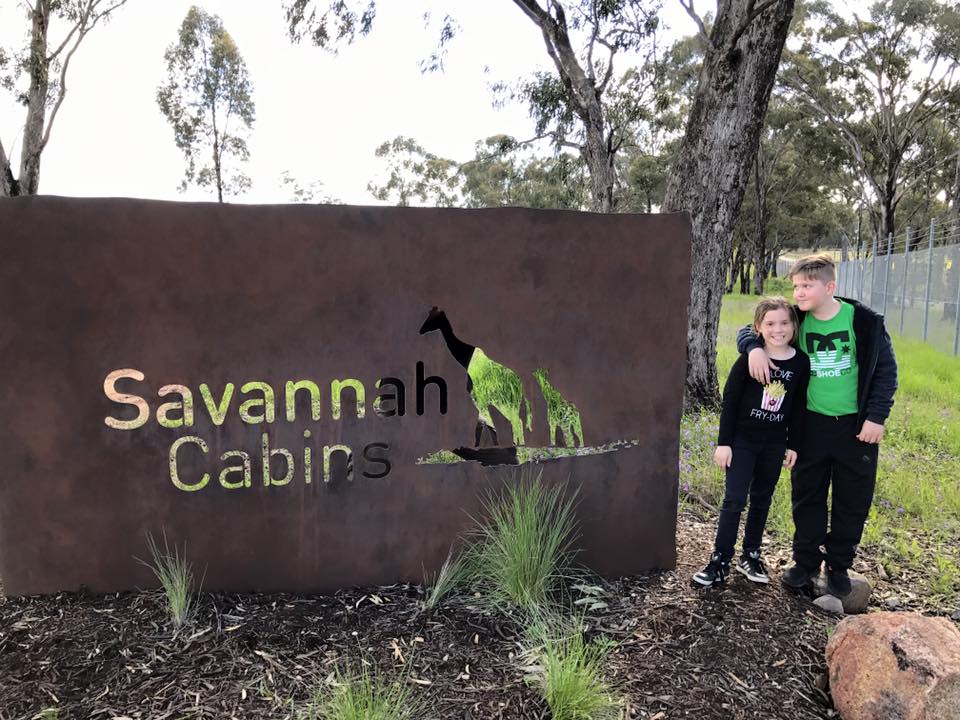 Taronga Zoo Western Plains Zoo Dubbo has been a favourite family destination for us for some time. Despite this, we have never stayed on site so on this visit we decided to book the Savannah Cabins for two nights. I had visions of waking up to the amazing sounds of African animals whilst our nights would be full of BBQ dinners, great conversation and stargazing.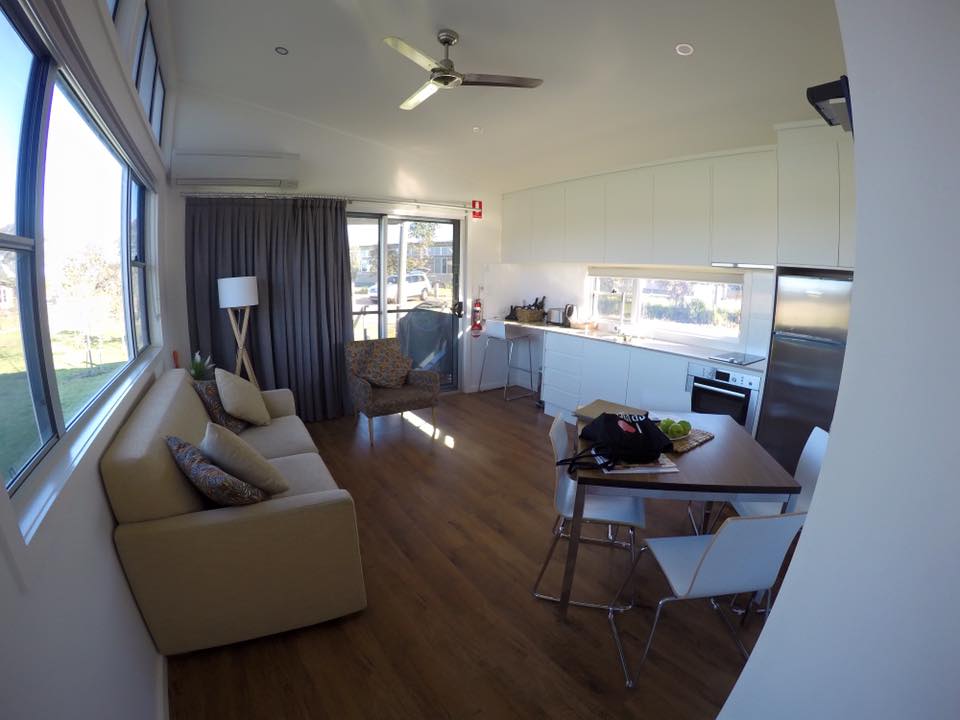 The Savannah Cabins are fully self-contained cabins situated a little distance from the zoo. You do need to leave the zoo to enter the accommodation site. Be careful, wild kangaroo roam the site and will jump in front of your moving car, especially at night. You need to be prepared to stop (never swerve) so be mindful of the speed limits.
The site is great when traveling with more than one family. Our cabins were close to each other which allows the kids to spend most of their time outside playing when we weren't at the actual zoo.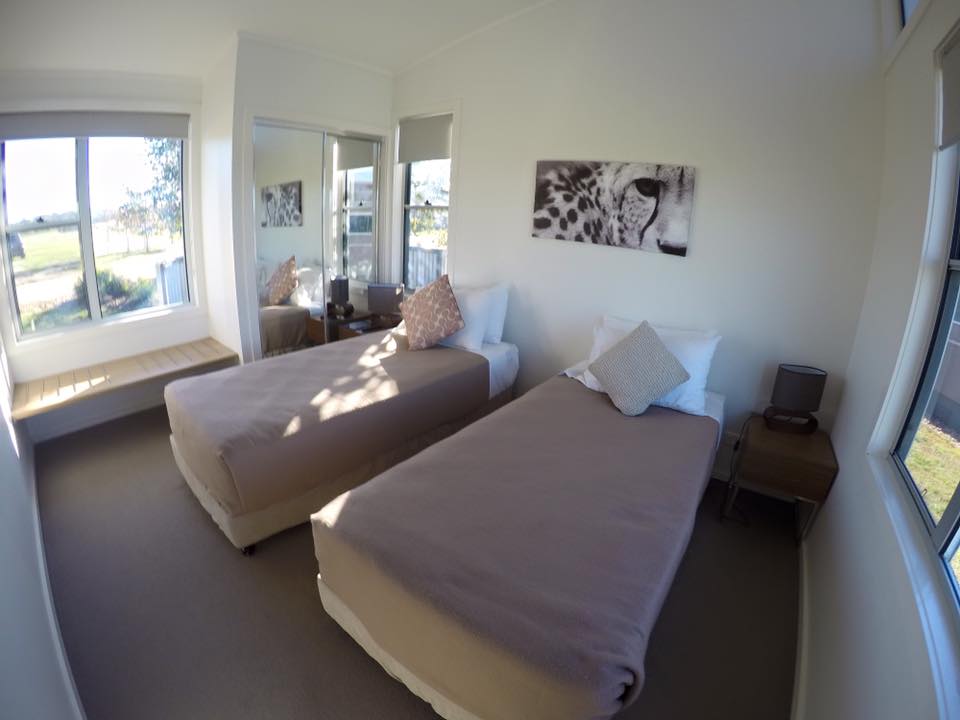 The cabins themselves were set out well. Our two bedroom cabin also had two bathrooms which I always love. The complimentary shampoos and shower gel range smelt nice, the towels were thick and fluffy, and the bedding was lush. Whilst the cabins are self-contained, and even feature an outside BBQ, they are serviced daily so you don't need to make your bed in the morning. It was lovely to return from a big day at the zoo to an immaculately clean cabin. They also have a reverse cycle air conditioner which makes the space warm or cold depending on your preference.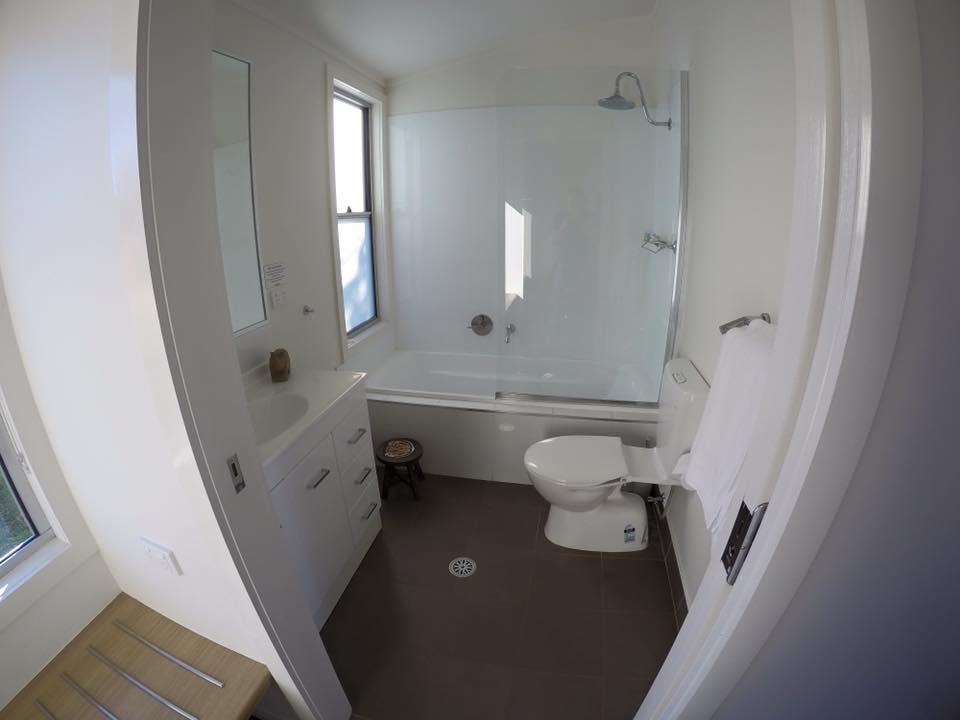 While some guests talk of seeing the giraffes while staying here, they are quite outside your sight range (the African Savannah exhibit is about 280m away, but often the animals are at the other side the exhibit) and you will need to use your cabin binoculars. You can see plenty of Australian wildlife especially the kangaroos which graze just behind the cabins. I was most impressed with the stars each night which blazes the sky, free from light pollution.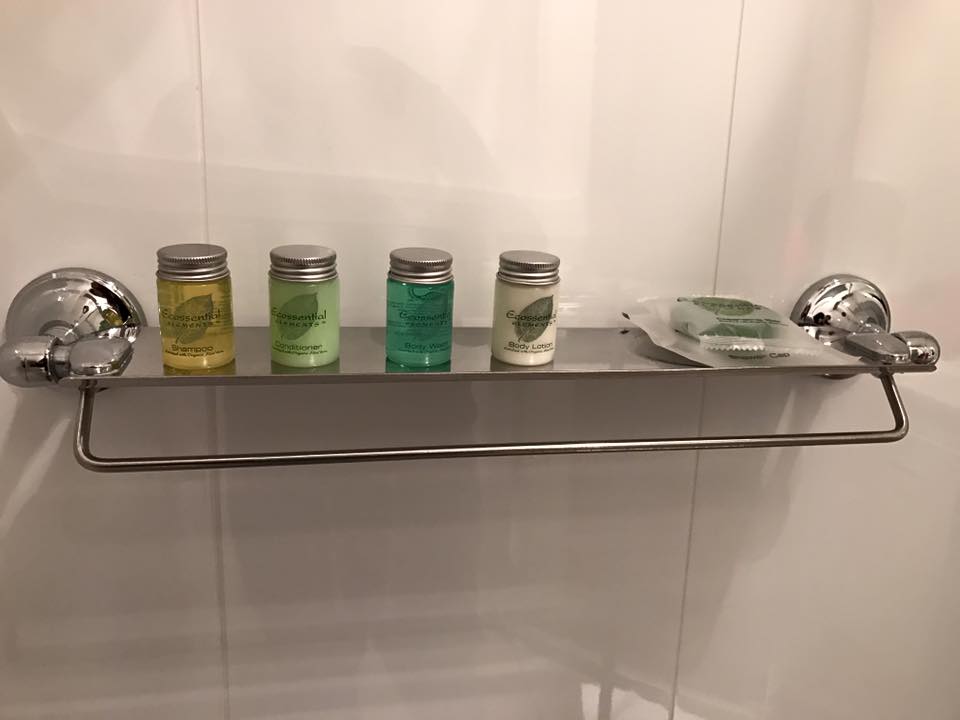 The Savannah Cabins are the medium price point accommodation option at Dubbo Zoo. Unlike both the Zoofari Lodge and the Billabong Camp, there are no organized animal encounters on site, no personalized tours and no other extras beyond the cabins themselves. In fact, you are unlikely to ever see a zoo employee after you check in on your first day. I didn't think this would be a problem, but when I reflect back I do feel that we were short-changed a little in comparison to the other accommodation options.  In hindsight, I wish I had saved a little more and budgeted for the Zoofari Lodge which at almost double the price of the cabins, would have provided a more in-depth experience.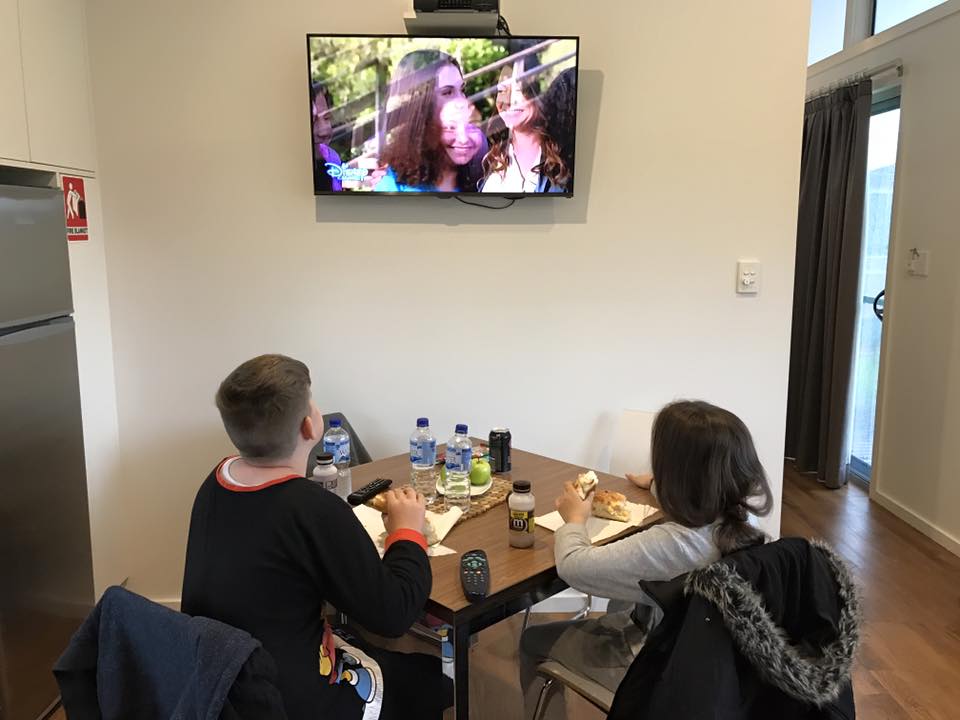 Currently, the Savannah Cabins start at $388.00 per cabin per night for two adults and two children which includes zoo entry. This of course, is outside school holiday periods and requires a two night minimum booking. To provide a comparison, the Zoofari Lodge starts at $309.00 per adult per night and the Billabong Camp is from $169.00 per adult per night. For full accommodation options and inclusions, head to the Taronga Western Plains Zoo Dubbo accommodation site.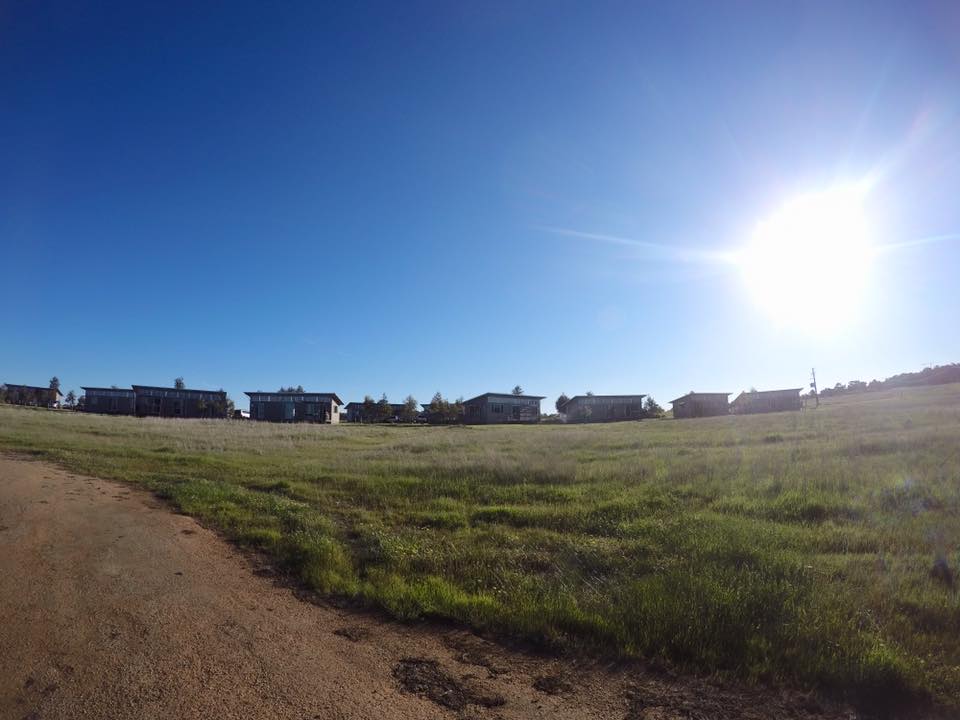 We stayed at the Savannah Cabins at our own cost and were provided a 10% discount on our overall tariff as a winter special.