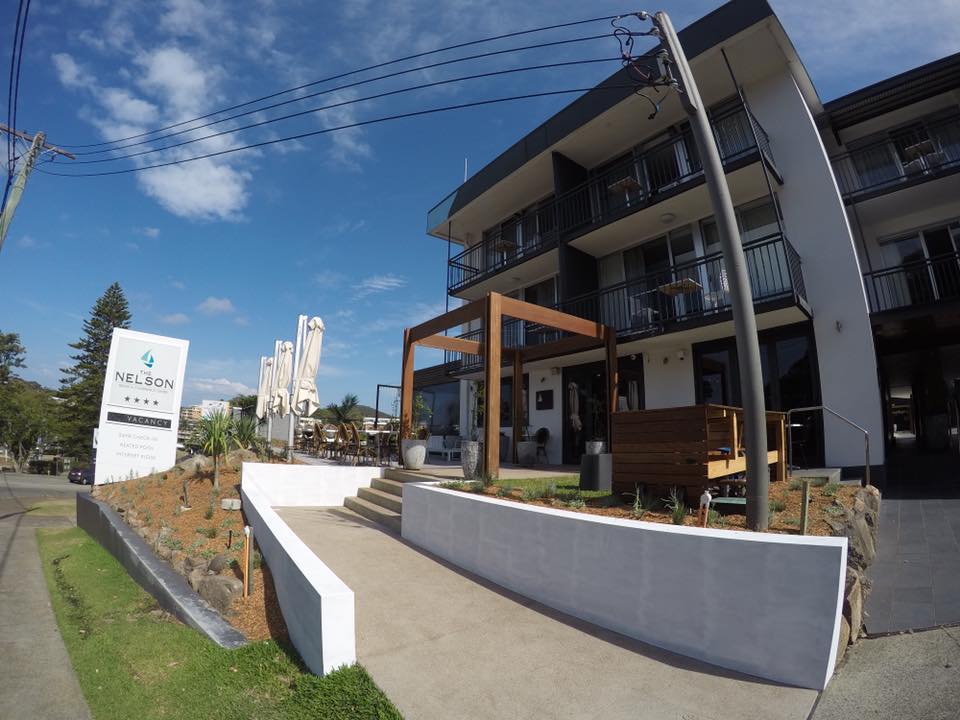 In early December we found ourselves heading north to the Port Stephens area for a good friend's milestone birthday celebration. We had months to prepare but,  in our typical style, we left sourcing accomodation to the last minute. We decided to throw caution to the wind and book directly through Expedia's recommendations without doing much research. We booked the Nelson Resort & Conference Centre and hoped for the best.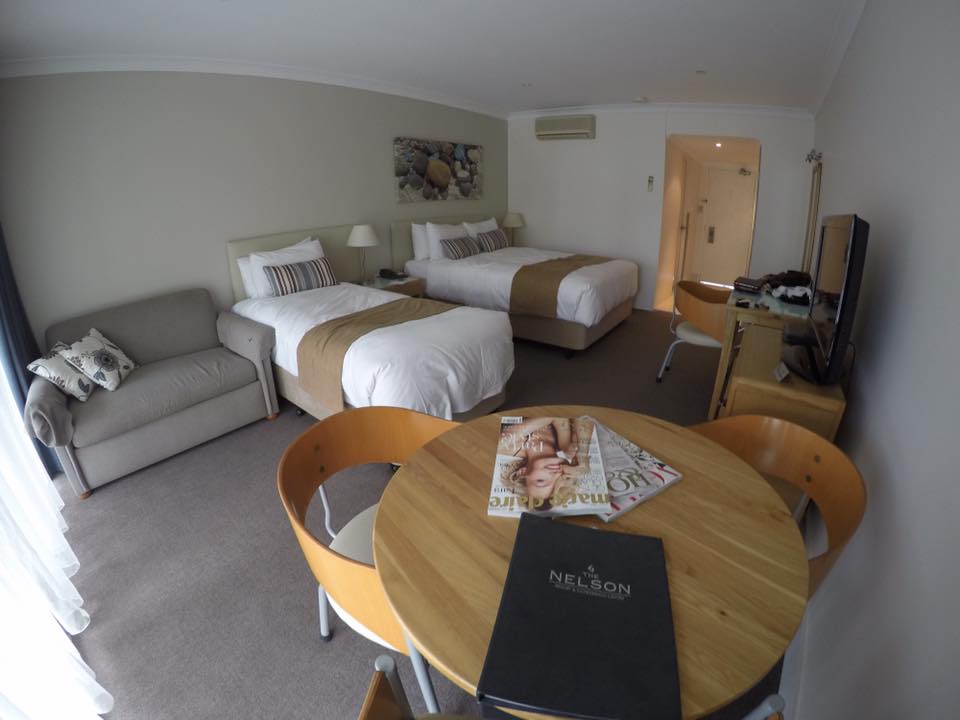 After an early morning drive to the Port Stephens area, we had lunch in Salamander Bay before heading to The Nelson Resort & Conference Centre for our 1.00 pm check-in. I was amazed to find it across from the marina and on the main road. Check-in was seamless and soon we were in our room where we were greeted by a bottle of complimentary wine for us adults.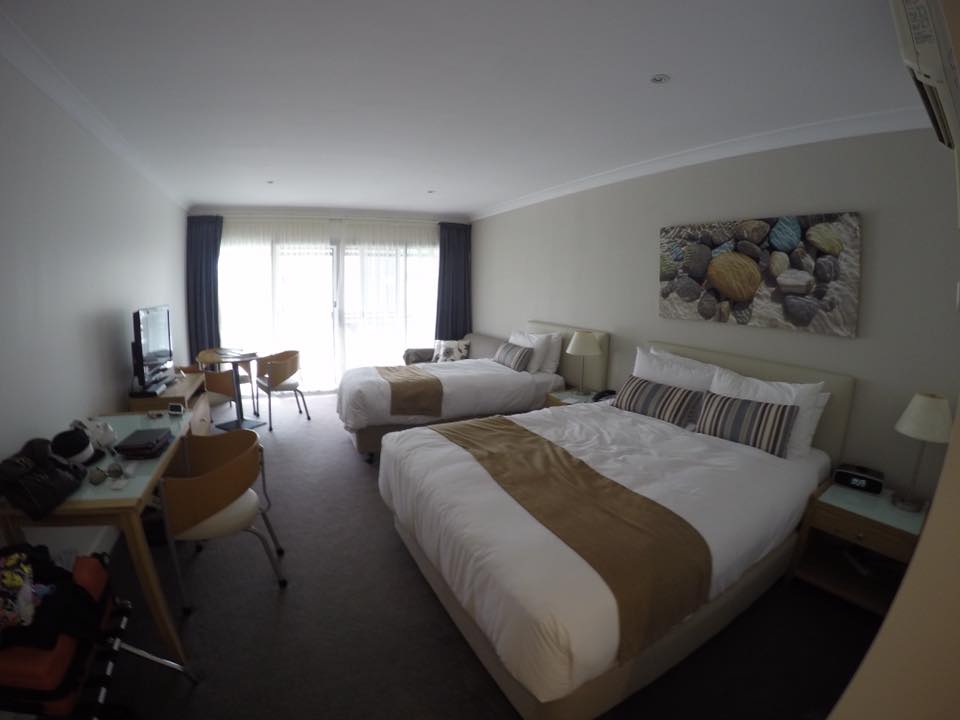 For the last few trips we have been a little spoilt and treated to two bedroom suites. I was a little concerned that we would find a family sized room a little small. I was surprised to find that the room was spacious and well appointed with a Queen, Single and Sofa bed. We had a verandah that overlooked the street with a glimpse of the ocean. The Bathroom had plenty of fluffy towels and a collection from the  Biology Smart Skincare Range (shampoo, conditioner, body wash, body lotion, moisture therapy body bar, vanity kit, sewing kit and shower cap). I was impressed to find that we had a small kitchenette with small fridge and microwave, the daily paper and a range of magazines. Add Foxtel WITH a couple of kids channels and we had the perfect overnighter.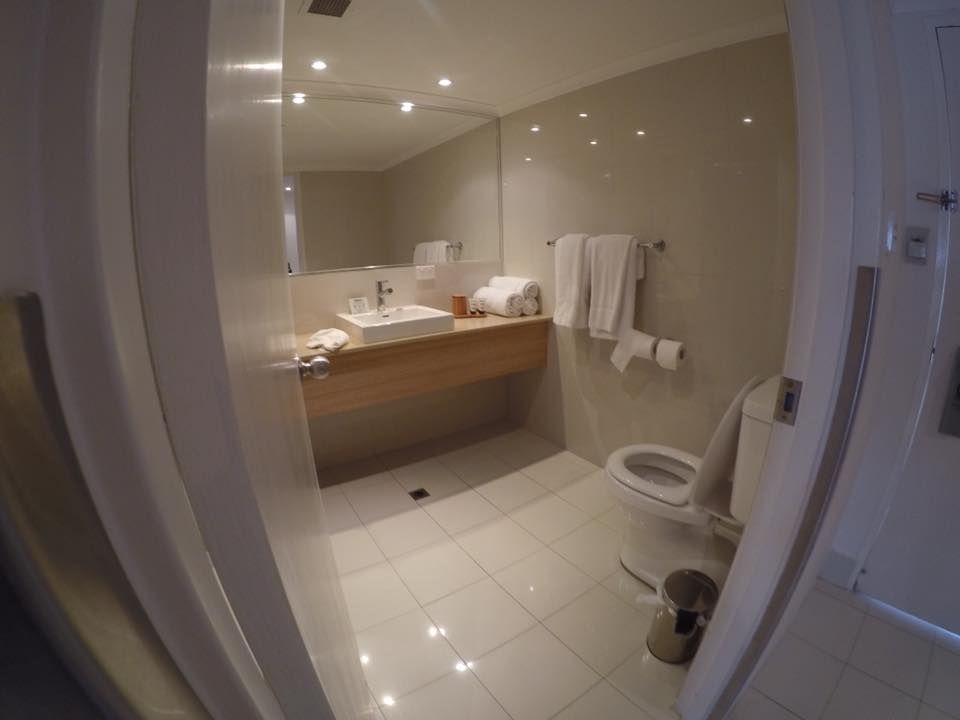 However, despite the comfy bed and the size of the room, the kids only had one thing on their mind – the heated outdoor pool. I think it took the 5 minutes to unpack and change into their bathers. The next hour or two before dinner was spent in the pool which was quite lovely.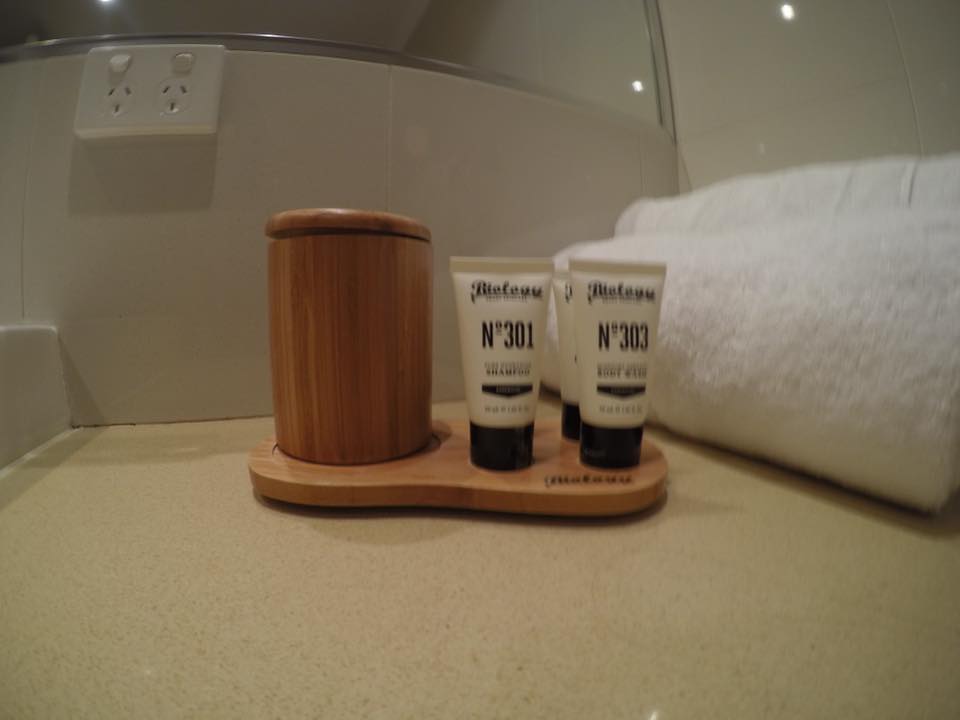 For a family heading to Nelson Bay for a few days, The Nelson Resort & Conference Centre is a great choice. It is central, positioned across the road from the marina and they even have a tunnel that cuts across the back of the property to Woolworths (an important thing for parents needing to get items quickly). The Little Nel Cafe is downstairs too which MUST have the best breakfast and lunch in town!
Our trip to The Nelson Resort & Conference Centre was self funded. All views are our own.