It might surprise you to hear that at Christmas time I gift very little to my kids in the way of presents to unwrap. We are usually travelling, so hauling around our suitcase with the addition of tangible gifts is difficult. Of course, I don't want to take all the magic away from the festivities so we almost always celebrate with a special meal, explicit linking to why we are celebrating and a surprise visit from Santa Claus while they're asleep.
The Santa Claus that visits us on Christmas Eve generally works on a 4 gift rule: something they need, something to read, something to experience and something to eat. He has been known to combine them too and usually relies on Annual Passes and Monthly Subscription Boxes.
Subscription Boxes are one of my most favourite gift items. If you think back to your childhood, there was almost nothing as exciting as receiving a parcel with you name on it in the mail. The choices that are available these days mean that you can match the gift subscription to the recipients interests. We've tried quite a few over the years with Little Passports and Pipsticks our two favourites so far. This year I have my eye on the World Bites subscription for Striker and the Science Expeditions subscription for Sunshine. I'm unsure what your kids would love the most so I have sourced a further ten options.
Which choice do you think your kids would love the most?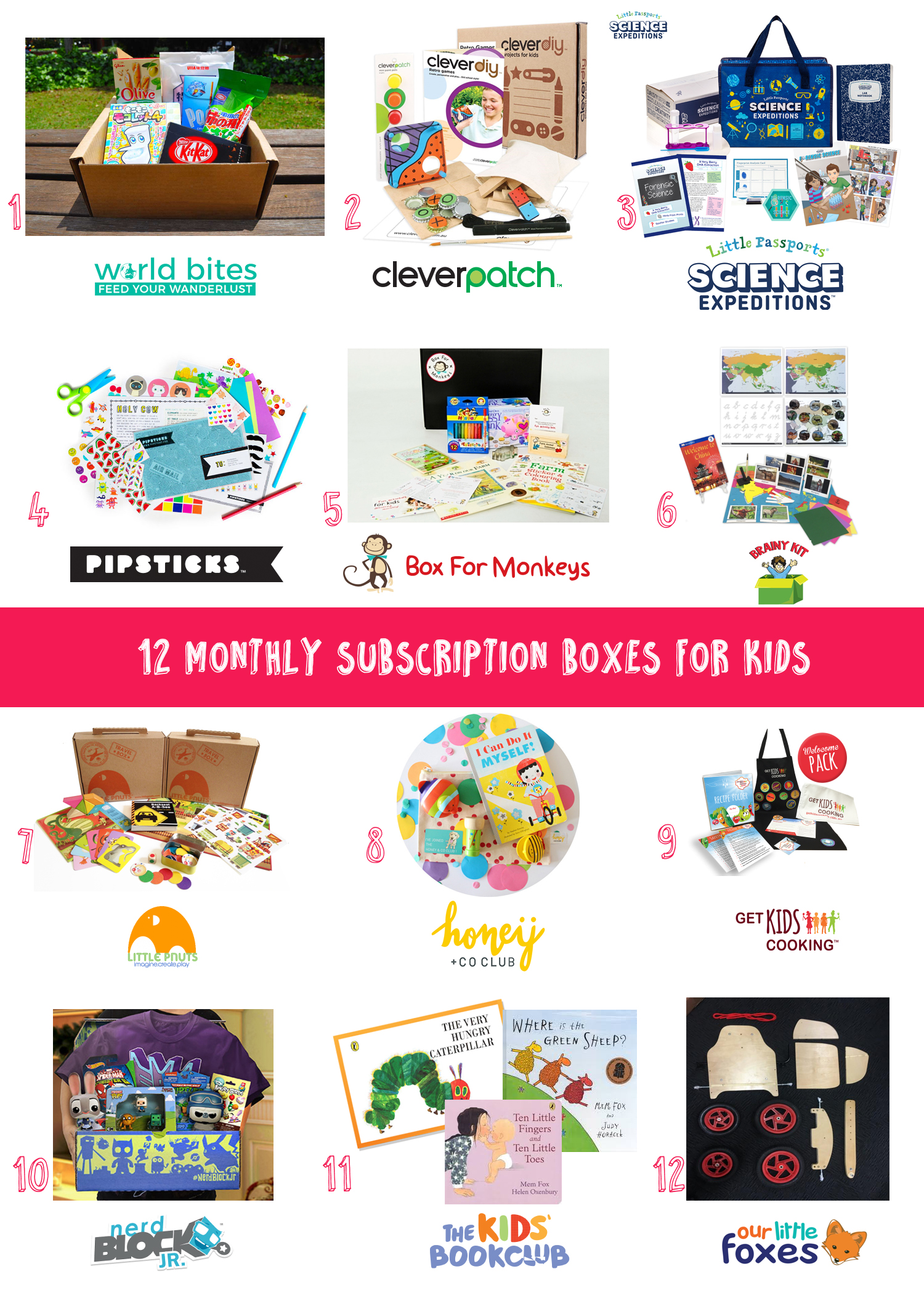 Don't forget to check our Sydney Annual Family Passes roundup if you are looking for a gift that will have the entire family out and about in 2017.
*all age recommendations are based on my own guess work.