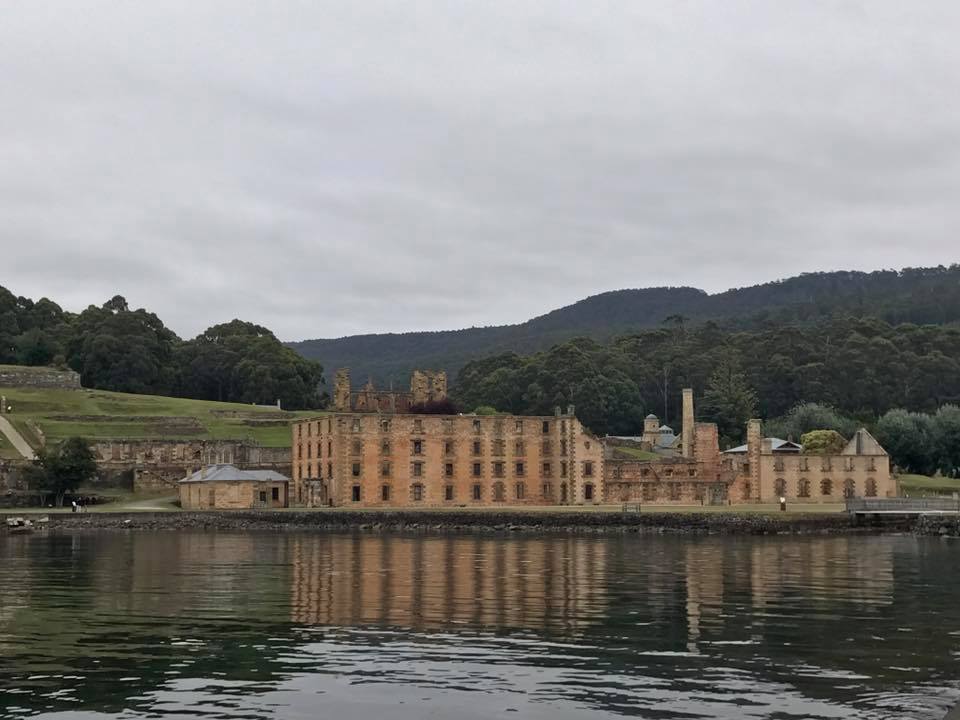 Port Arthur with Kids
There is a site in Tasmania whose mere name when mentioned draws goosebumps on the arms of most Australians. It has an abhorrent past spanning right back to when it was a penal settlement, with its modern history possibly even scarier. It's a place of contradictions, both beautiful yet ugly; light filled yet dark. You're probably wondering what would possess a family to visit. However, Tasmania's Port Arthur Historic Site with kids is possible, is fun and is an opportunity to step back in time with the kids.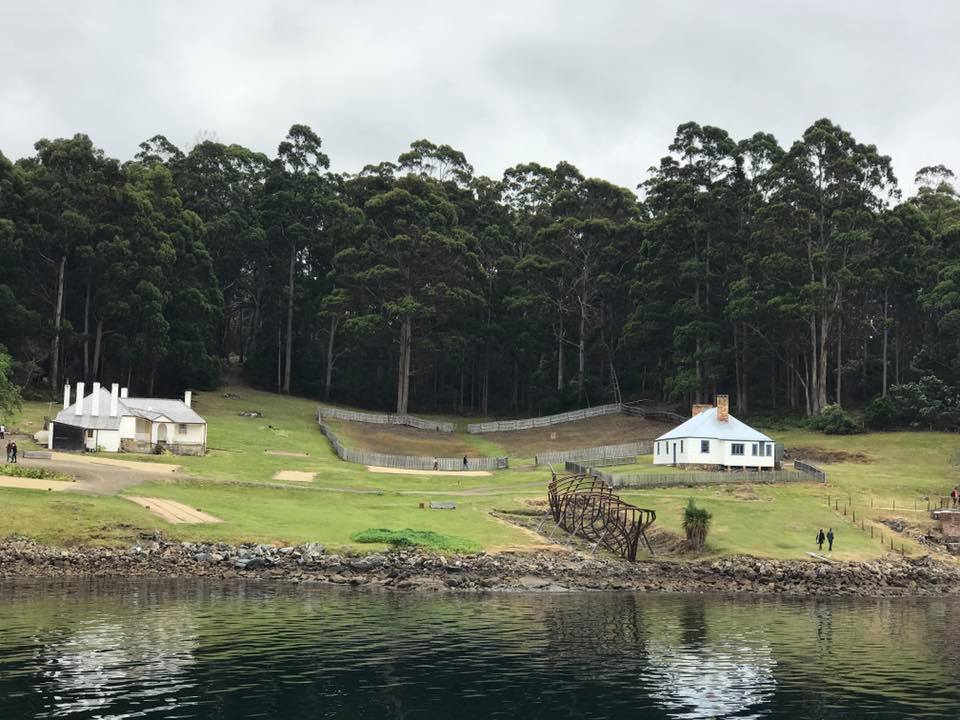 Port Arthur Historic Site is world heritage listed. It's UNESCO status makes it one of the 11 Australian convict sites on the list. We were visiting so we could trace the footsteps of the convicts that lived here back in the 1830s. Port Arthur is also famous for the massacre that took place here back in 1996 which was the catalyst for the introduction of Australia's strict gun control laws. When travelling to sites with such a violent and troubled history I feel that it is crucial that parents think about   how they are going to frame their visit before they actually set off.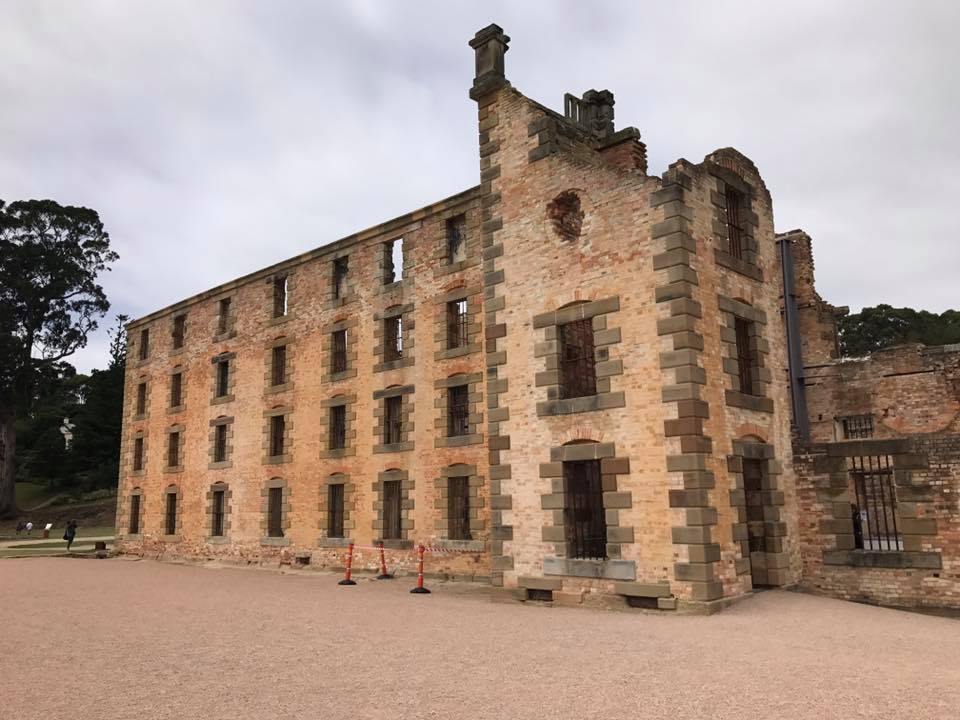 For us, visiting Port Arthur Historic Site with kids was an important step back in time. Thanks to our visit to Hyde Park Barracks in Sydney and a few other convict sites around New South Wales (NSW), the kids were already familiar with convict Australia. We decided not to talk about the more modern occurrence of violence unless the kids became aware of the history and asked questions, and then only with a factual overview.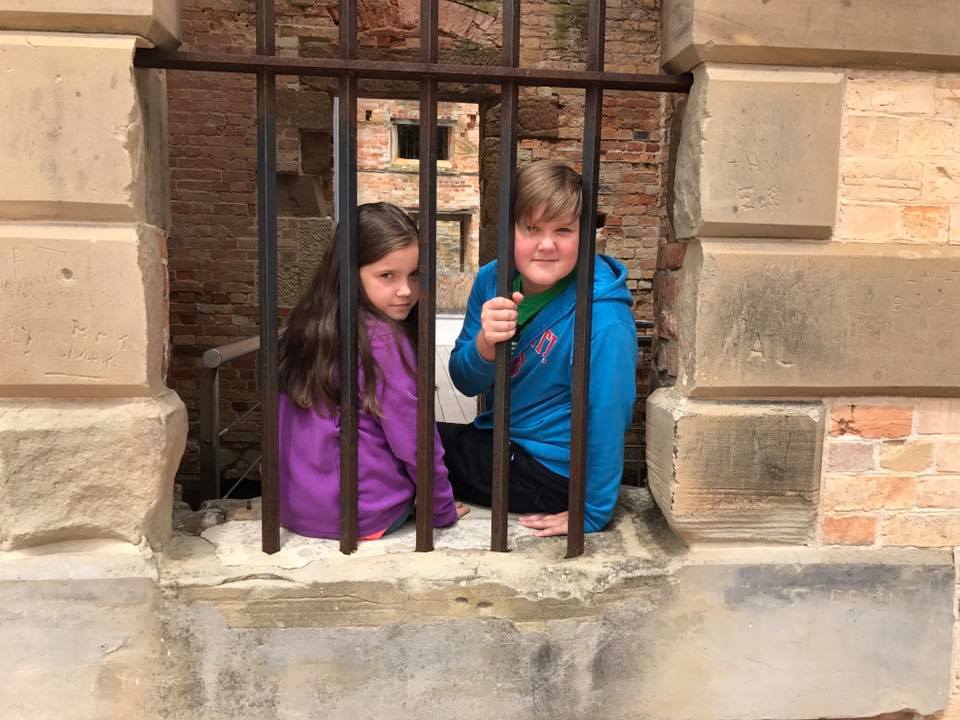 We headed to the Port Arthur Historic Site in mid-summer. Like most destinations that attract a lot of visitors, arriving early is highly suggested especially if you wish to park close to the entrance. On arriving at 9.00 am we noticed that a line was already forming. Having not pre-purchased our tickets we had to join the longest line. A family pass was $90.00 and provided us with daytime entry for two consecutive days, a 25 minute harbour cruise on the MV Marana, a 40 minute guided walking tour, and access to all the buildings at the location.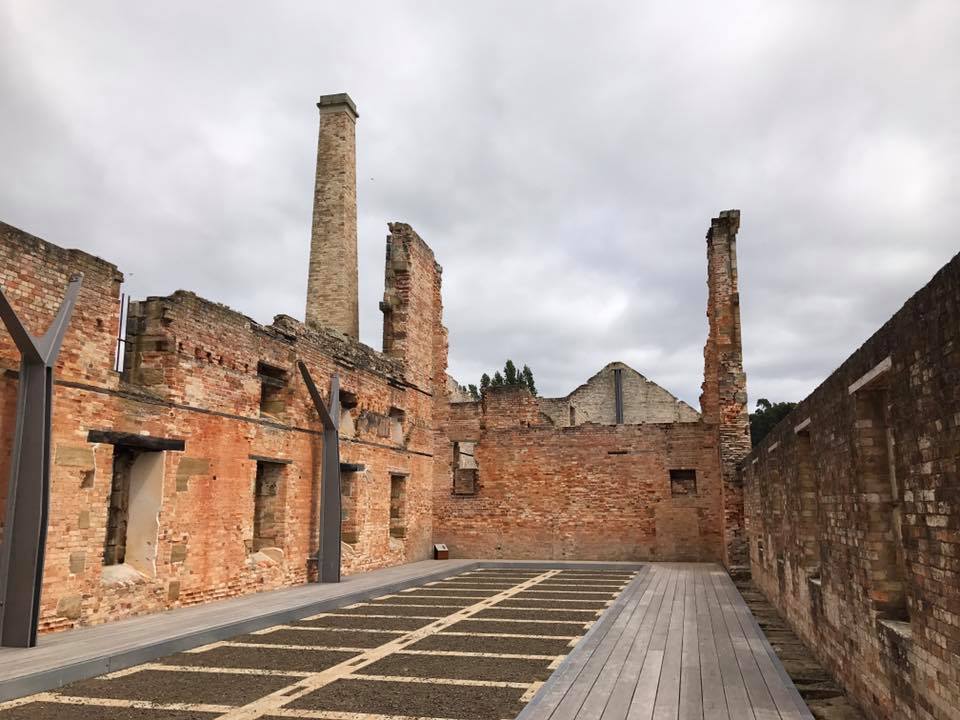 The line to get in suggested that the day was going to be a little crowded, something that can increase all of our anxiety. Rather than work through the interactive Lottery of Life exhibit to begin with, we decided to leave it to last and head straight to the jetty to wait for the MV Marana which would allow us to board up the front and choose a good seat. This decision was quite wise and we were able to move to the front of the boat when it arrived. The cruise takes around 20 minutes and gives you a great view across the grounds from the water. An extra fee gives you access to both the  Isle of the Dead Tour and the Point Puer Boys' Prison Tour, something we did not consider on this tour but may on our next visit.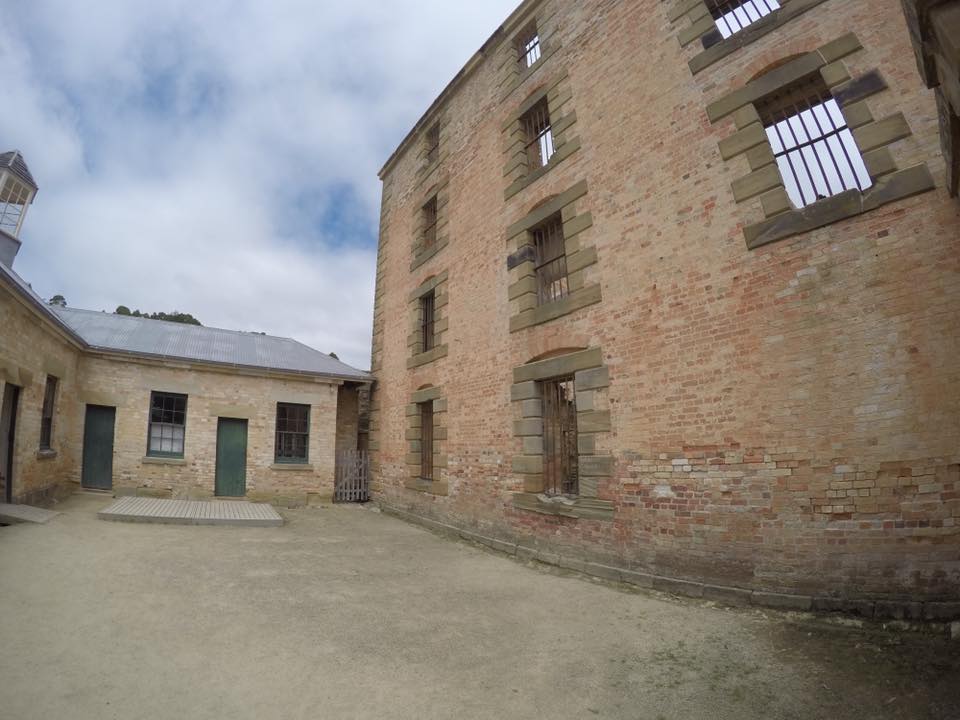 After disembarking the Marana we headed to the Walking Tour and noted that there was over 50 people already crowding around the meeting spot. We decided to skip it and head off for our own self let tour. I'm not sure how smart this was as our only reference of what we were seeing was the signage and our map. If you choose this method of exploration you may like to invest in the audio tour. For the next few hours we explored the buildings.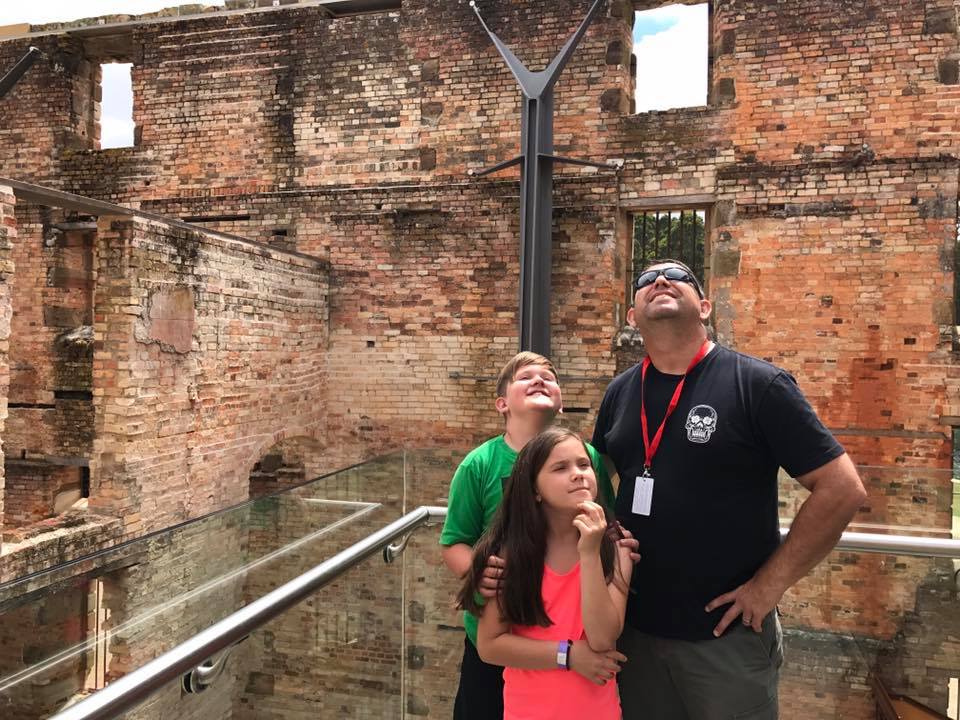 The Penitentiary is an amazing structure although much of it is now a ruin. It was originally built back in 1843 as a flour mill and granary. It's conversion in 1857 to a penitentiary saw it housing up to 480 convicts in dormitory accommodation and seperate apartments.  Due to the deteriorating condition of the building, it was closed for some time while conservation work was carried out. Luckily for us it has been reopened and we were able to explore inside and also observe the extensive archaeological excavation taking place within it. It was absolutely spectacular.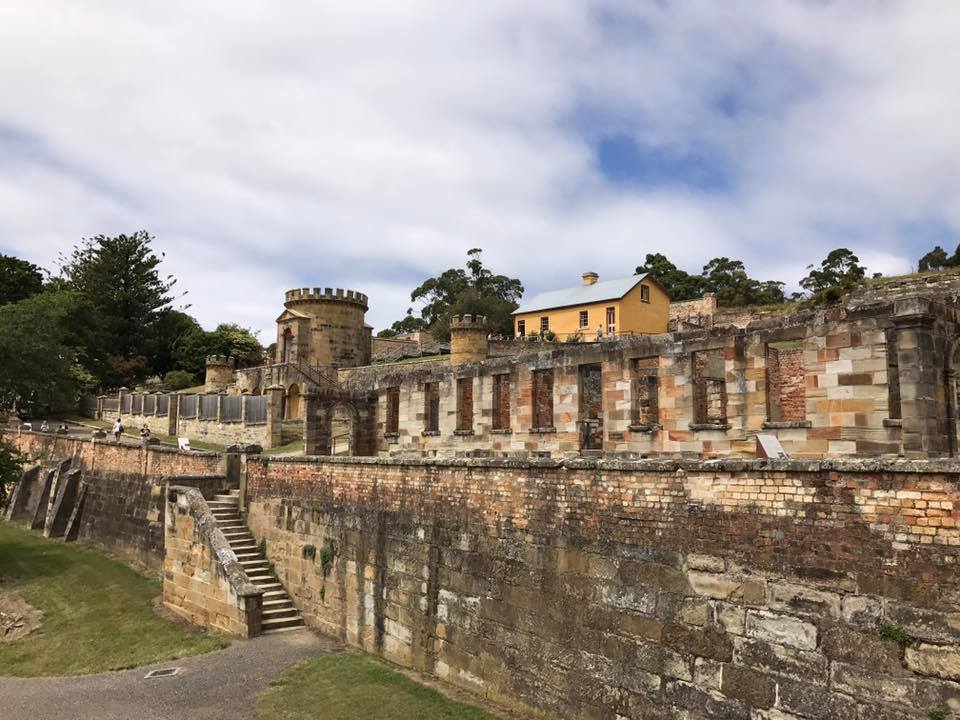 In 1850 the Cruciform-shaped, Separate Prison was constructed with the purpose of inflicting punishment on convicts through solitary confinement. The four wings comprise a central corridor which is flanked by rows of solitary confinement cells. The belief was that silence and separation would assist the convicts to reform. Knowing human nature, I imagine it made many of them mad! Even the chapel housed separate cubicles for each convict. It is difficult to believe that when the prison closed, a conversion began to transform the building into a hotel! There's no way I would stay there.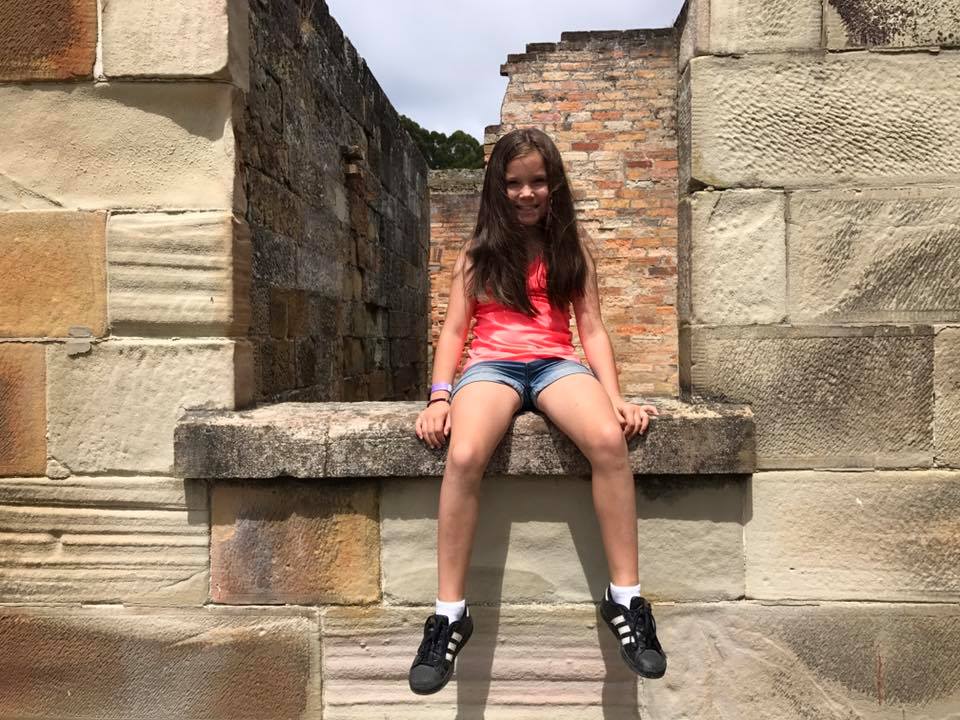 There are so many other buildings on the site you will need at least a day to explore. The hospital, the asylum, the parsonage house, and the churches are all well worth a little exploration even if you find yourself checking over your shoulder every few minutes.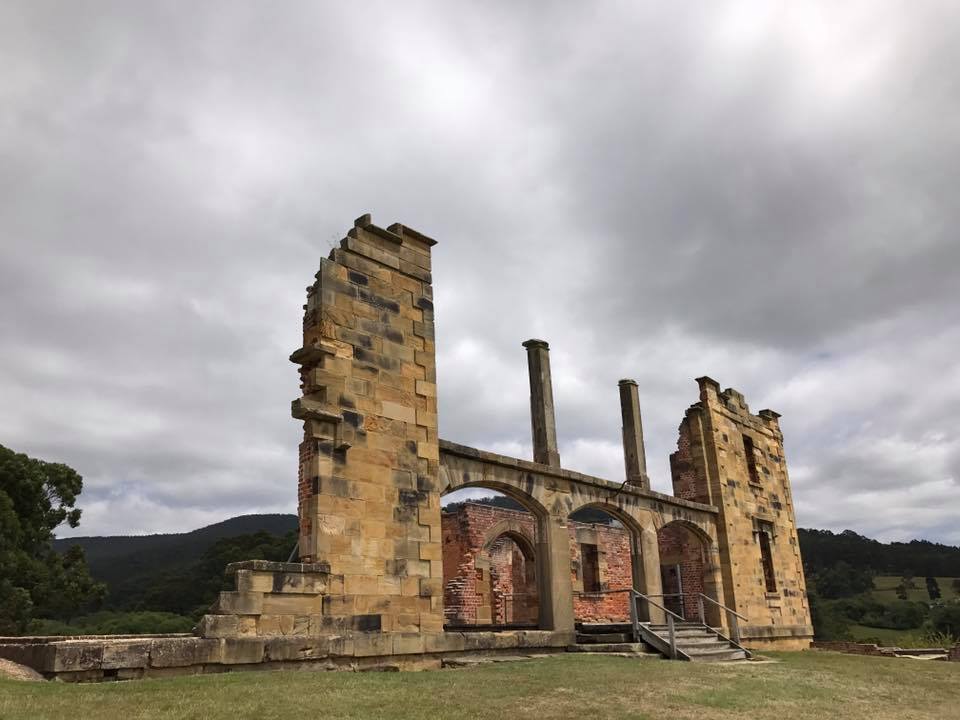 Port Arthur is said to be one of the most haunted places in Australia. On our last visit my imagination went into hyperdrive and I keep "feeling" entities and "seeing' things from the corner of my eye. On this trip I was much more relaxed or perhaps just occupied with the kids. Interestingly, 60% of paranormal sightings at the Port Arthur Historic Site happen during the day. This little statistic makes me wonder if some of the observations the kids made while we walked around were, well, something out of this world. 😉






The Port Arthur Heritage Site is quite large. It is evident that the team behind the scenes are keen to make the visitor experience amazing. There are a number of food outlets spread across the site and bathroom facilities are easily accessed (and they're always clean). Perfect!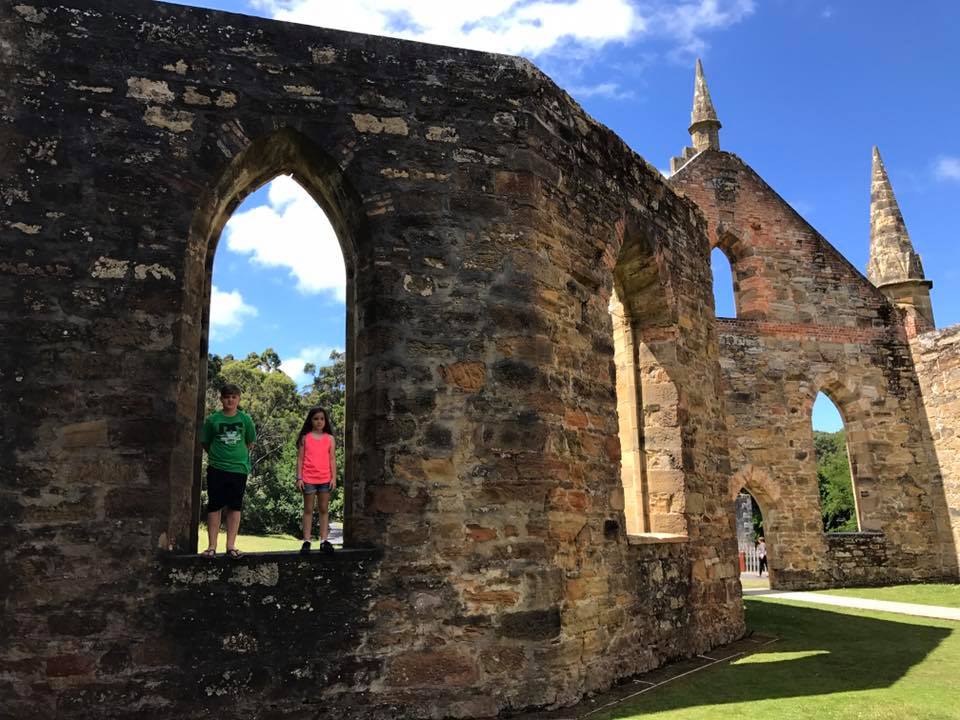 Visitor Details
Location:  Port Arthur, Tasmania
Opening Hours: 9.00 am – 5.00 pm (day tours). Until 9.00pm for night tours
Current Ticket Price: $90.00 for 2 adults and up to 6 children
Website: portarthur.org.au
We self funded our visit.