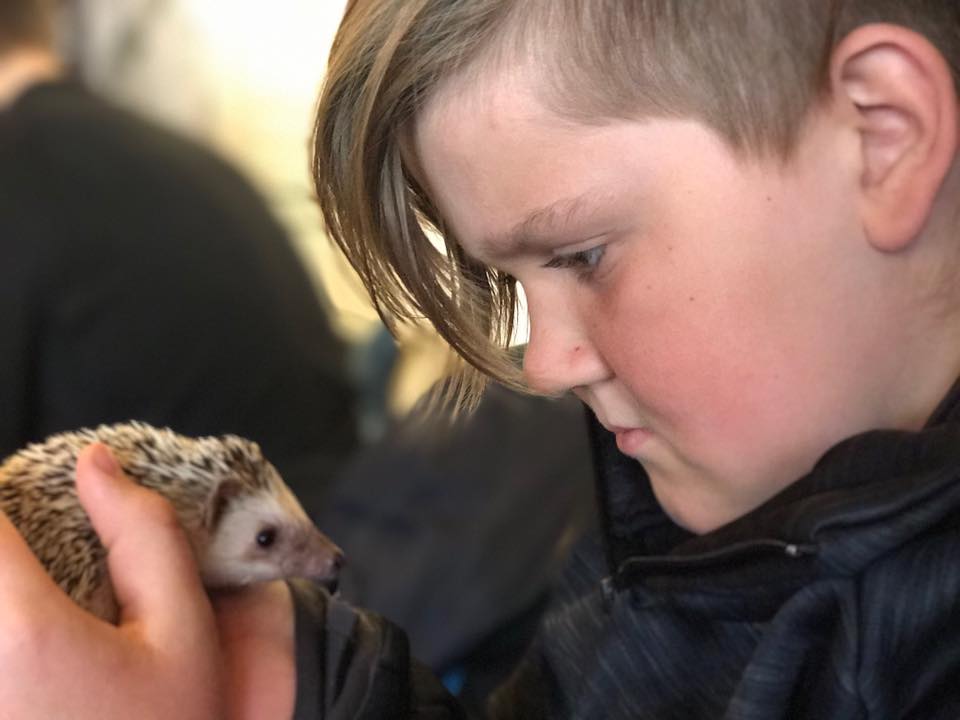 Having grown up with Sonic the Hedgehog, I thought it fitting to visit the Harry Hedgehog Cafe when we came across it in Harajuku, Japan.
Pygmy Hedgehogs have been domesticated for decades and are seen as an easy alternative to dogs and cats in Japan. It was also interesting to read that back in the Victorian era in the U.K., they were often kept in the kitchen to deter vermin (must be where Beatrix Potter got the idea for Mrs Tiggy-Winkle).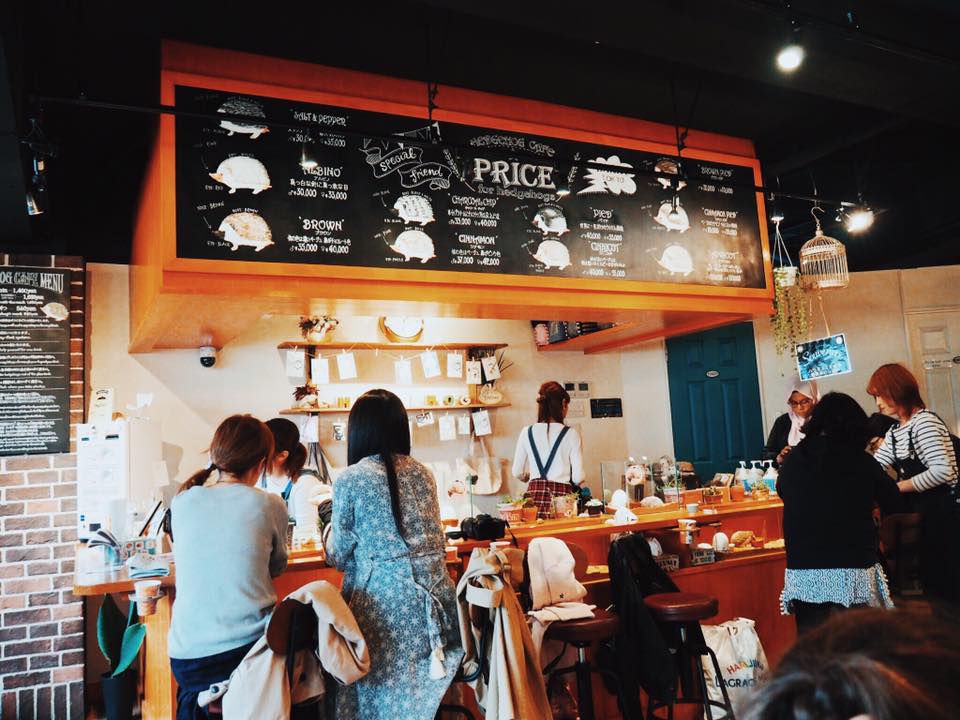 These little hedgehogs have around 6,000 quills each and will curl up into a ball if frightened (we chose not to turn them upside down for an image). Those that we saw were happy to dig and bury themselves together when not being delicately handled. They are nocturnal, so the cafe is dimly lit and the enclosures are rotated.
When we arrived at Harry Hedgehog Cafe we were shown to our own area with a few hedgehogs. We were then led though a tutorial with our host demonstrating how to scoop the hedgehogs up with two hands and how to hold them so they were comfortable. We also purchased a few buckets of mealworms to feed them.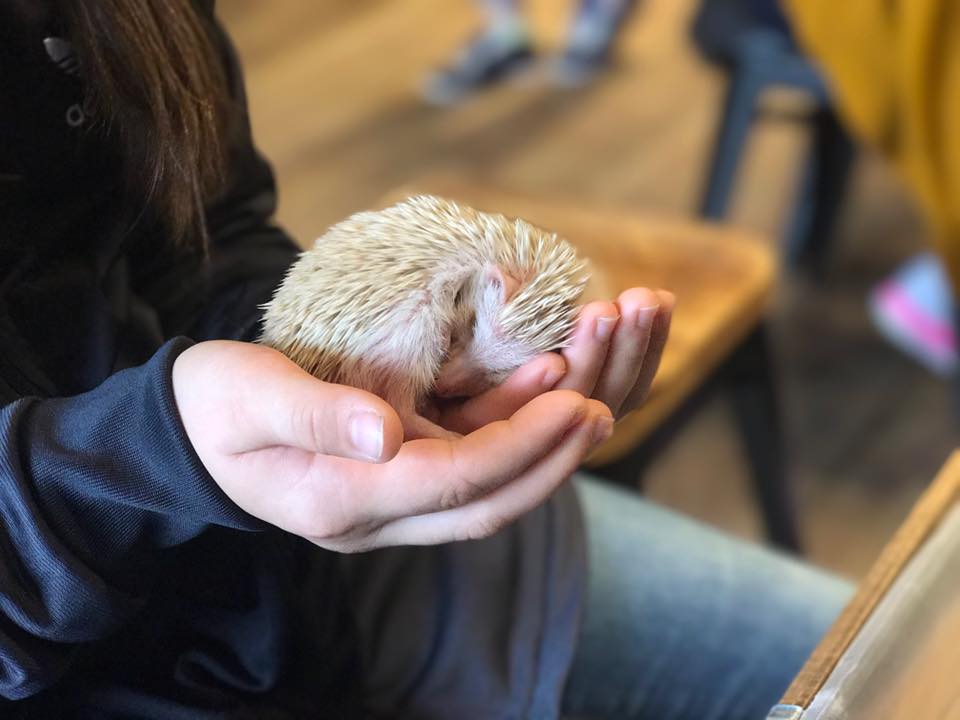 The hedgehogs in Harry Hedgehog Cafe seem happy. They are a regular weight, happily sit in your hand and enjoy eating the mealworms. They are domesticated animals rather than wild creatures, and respond appropriately.
Controversy has sparked the opening of Harry Hedgehog Cafe across a number of forums. Hedgehogs are not kept as pets in Australia so my own knowledge of the animals was quite limited when we went to Japan. The literature I read stated over and over that they are domesticated and that with respectful handling, will thrive. However many people still debate this.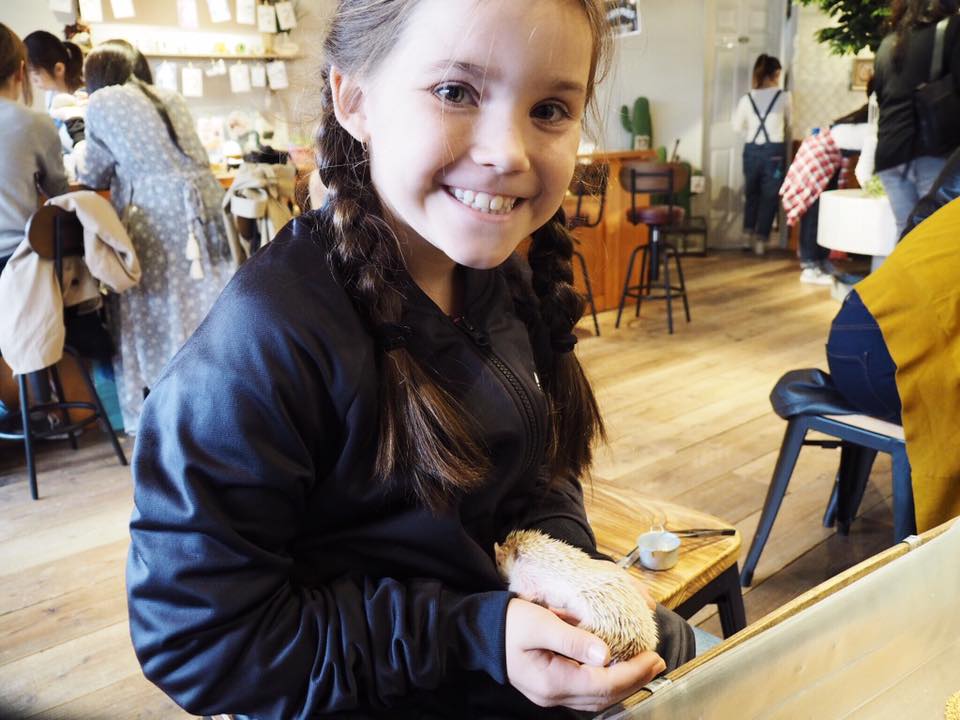 I'm still not sure where I sit with the cafes. Whilst I would never be keen to visit an Owl Cafe (owls are not, and never have been, a domesticated bird), visiting the Hedgehog cafe seemed okay especially as like guinea pigs and rabbits, they are domesticated and a little different to their wild cousins. I would like to hear your (respectful please) opinion.
What I was surprised was the cover charge. To visit the Harry Hedgehog Cafe you need to outlay 1,630 yen per person for 30 minutes with the hedgehog including a snack for the hedgehog (or 1,400 yen if you don't want to feed them – but who doesn't want to give them food!). It includes a free drink from the vending machine. So for a family of four, that's around $80.00 for 30 minutes. T decided to wait outside!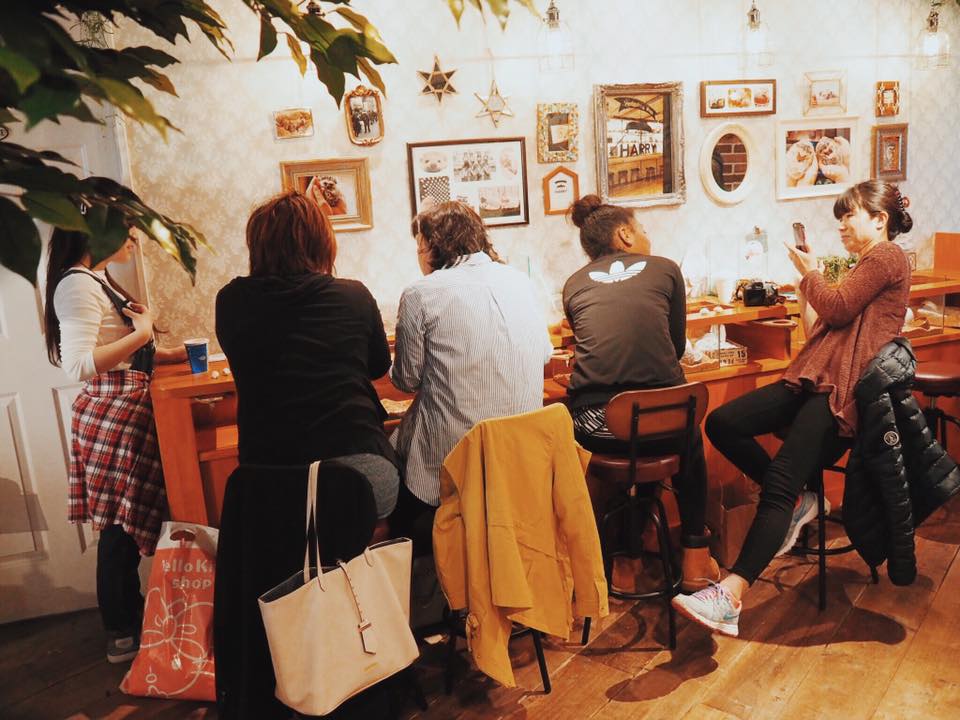 You can visit Harry Hedgehog Cafe in Harajuku, Japan. Head to the Harry Hedgehog Cafe website for more details. The cafe is a minute from Harajuku station at Tokyo, Shibuya-ku, Jingumae1-13-21.
Pin this to Pinterest: