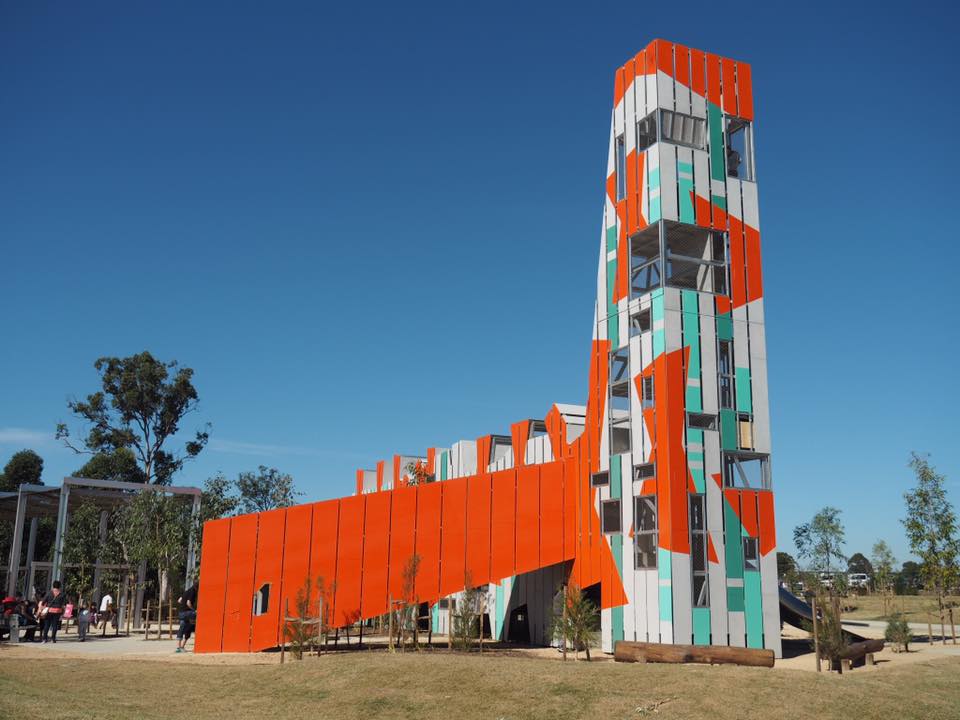 Suffering from a super dose of wanderlust, we woke up Saturday morning with a craving to get outdoors and walk. A few weeks ago I was told that a new family space had opened in Western Sydney and it was amazing. So we packed a little picnic, put the dog on a leash and headed to Bungarribee Park.
Opened at the end of March 2017, this new family space is spread across 200 hectare, and is part of the much larger 5,280 hectare Western Sydney Parklands. My understanding is that it took four years to build with a heavy consultation with local residents.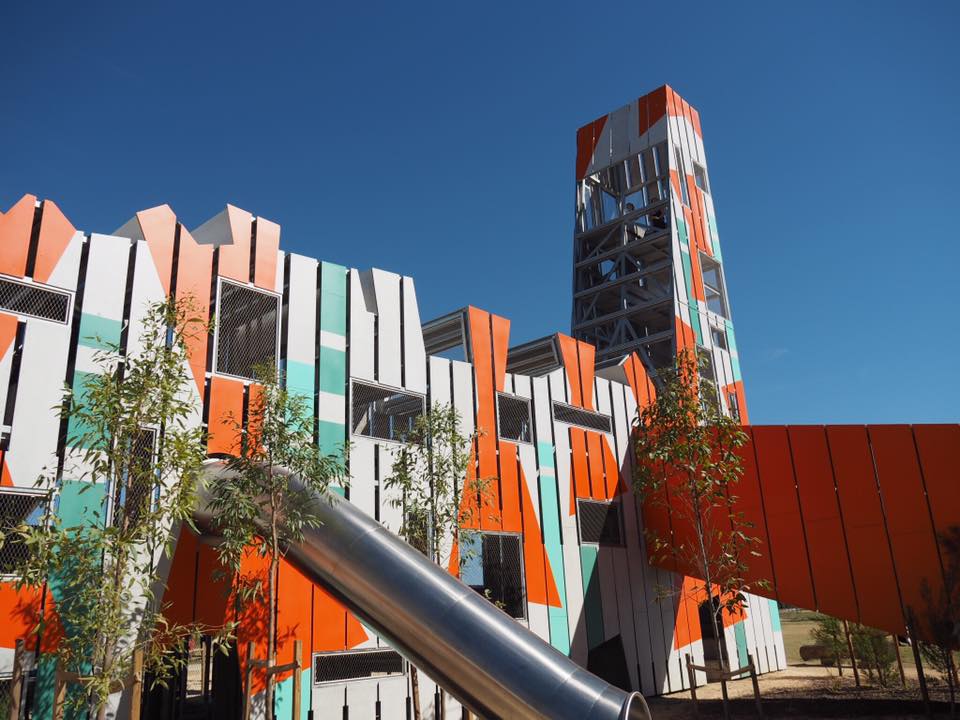 We arrived at Bungarribee Park at around 10.00am. Although it was a warm, blue skied Saturday morning, there was plenty of parking. I did note that almost all of the 13 picnic shelters (the only spaces to provide any shade) were already occupied with families hosting parties. Whilst there were plentiful park benches scattered around, there was no shade. Not a problem at the time of day we arrived, but as the day edged towards lunchtime it did become quite hot. My plan next time is to arrive early and snag a good spot.
Whilst I'm always one to look at the amenities first, Stirker and Sunshine are like all other kids. They're all about the play equipment. Being 8 and 10 years old, I was a little worried that the equipment at Bungarribee Park may be geared at a younger age. There was no reason to be concerned. As soon as the car was parked, they shot out and ran to the tower as they excitedly called out to each other how awesome it was.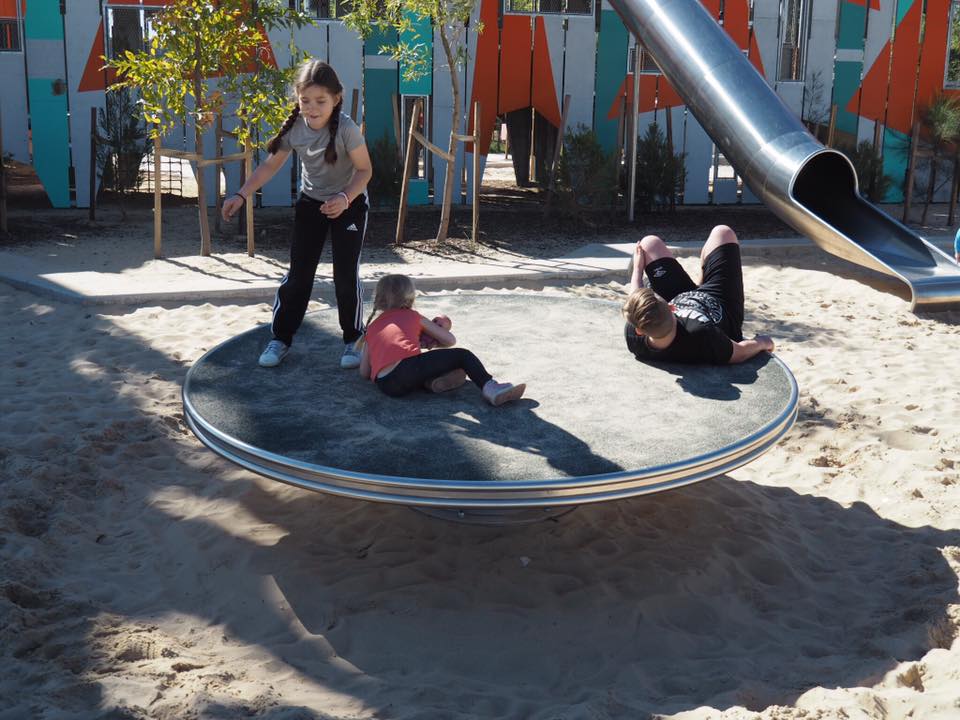 The playground is well resourced. It features an amazing climbing tower which I would say is the best in Sydney to date, slides, flying foxes, balance beams, a water play area, swings, see-saws, and so much more. It's a kid paradise and suitable for all ages as long as the kids are supervised.
The site also has an amazing array of walking and cycling tracks and an off leash dog park. For once we were able to take our little Westie pup along for the adventure. There are also plentiful water bubblers which all feature a dog bowl and the bottom so your canine friends can easily have a drink.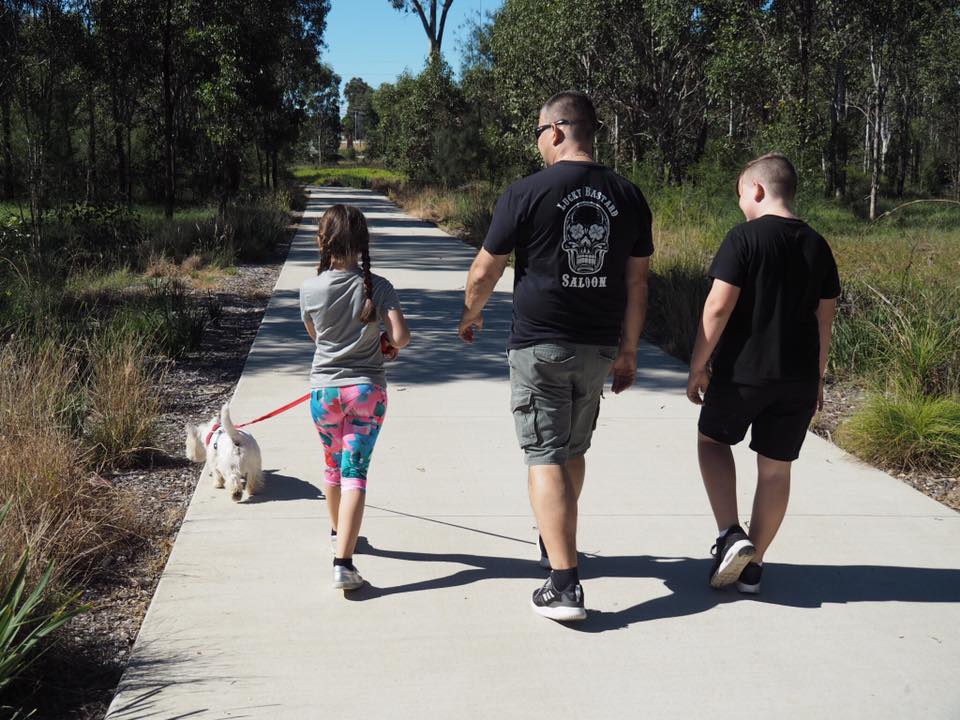 If you love the idea of a barbie one weekend, there are 20 barbecues on site. Again, I would arrive early so you can grab one before they're all taken. Most areas are within sight of the playground too which gets a big thumbs up from me.
You can access the Bungarribee Park entry at the intersection of Holbeche and Doonside roads, Bungarribee. If you're keen to go, check out the Western Sydney Parklands website for all the details. It is, of course, free. 
Don't forget to check out our coverage of Sydney playgrounds. 
A word of caution: I thought, as a community, we were pushing for universal design principals to be adopted through all construction work. Access to the tower is by stairs, there are no ramps. Access to balancing beams and the water area is all via sand. The cycle/walk tracks are level however (but what kid wants to go for a walk while everyone else is playing?).The flying fox has two lines, but neither provide a hardness seat. I feel that it could have been made much more accessible so all children in our community would have an opportunity to access the park. Just a thought. 
Pin this to Pinterest: