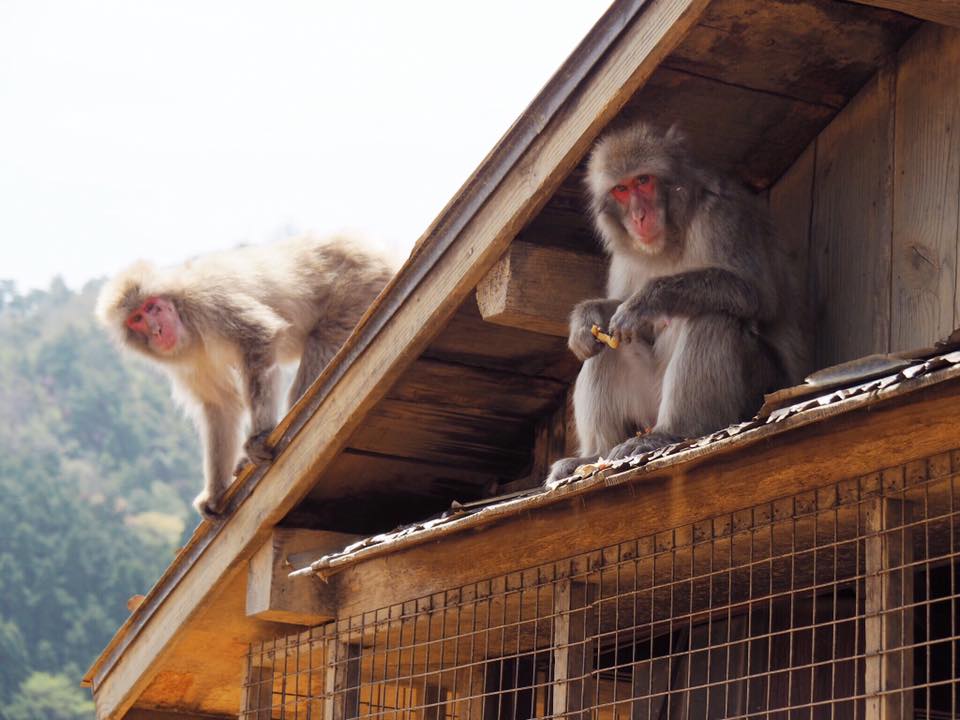 When thinking about Kyoto you're likely to think of temples, shrines and Geisha. Dig a little deeper and you will find that this former imperial capital has so much more to reveal. Thanks to the amazing Rebecca at Aldven Tours & Adventures we were able to uncover a few of these including Iwatayama Monkey Park in Arashiyama.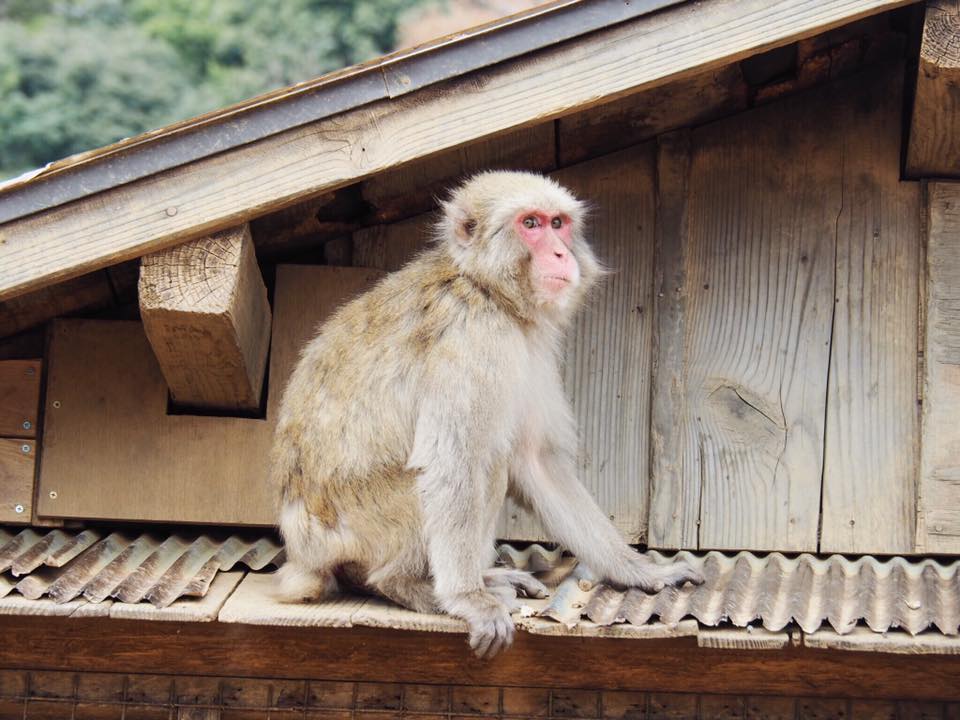 Iwatayama Monkey Park is located in Arashiyama, Kyoto and boasts around 120 Japanese macaque (which you will also know as Snow Monkeys). It's one of those places that will see you heading out of town and exerting a little energy but also a place where your hard work will be rewarded.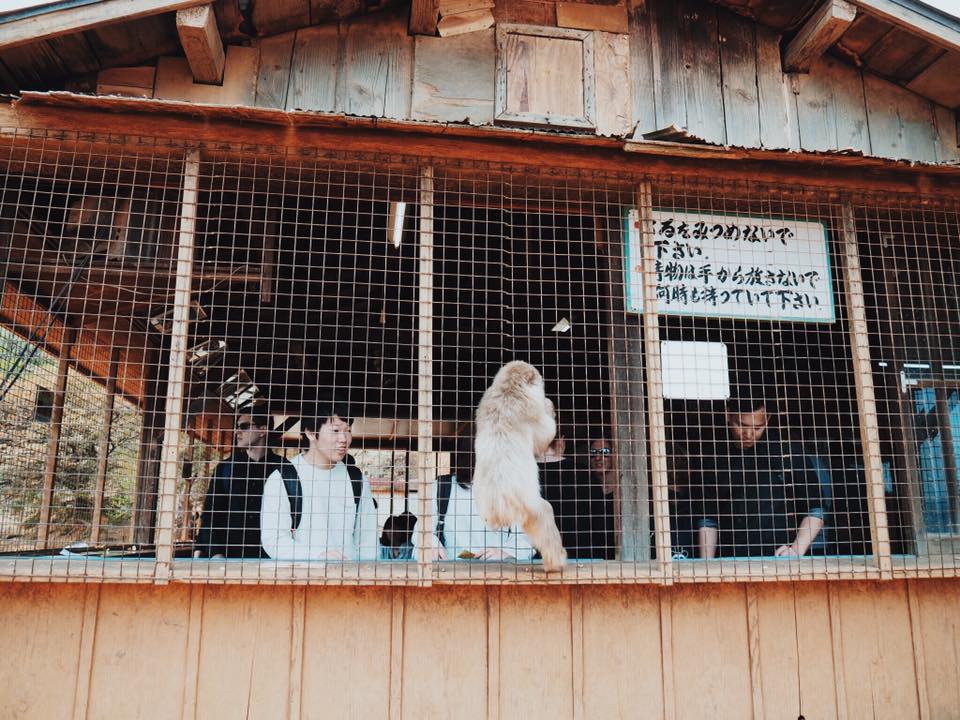 We left our hotel early so we could meet Rebecca at Arashiyama station. She promised to take us on an amazing walk around the area before we climbed the mountain to the monkeys. We were not disappointed.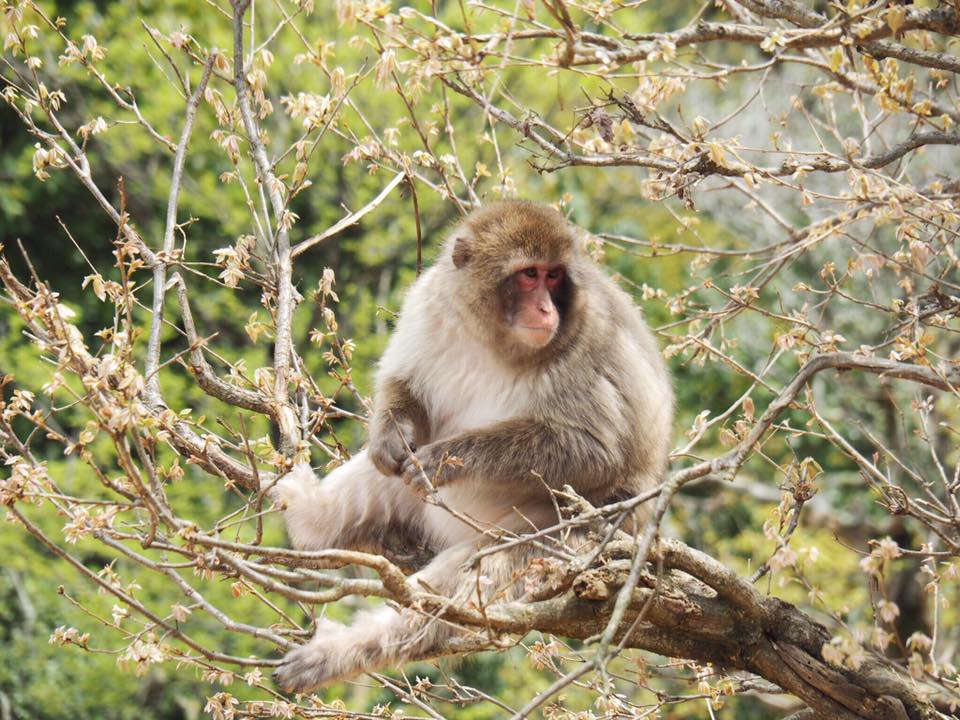 From the station we walked through the famous Arashiyama Bamboo Grove, along the Katsura River and across the Togetsu-kyo Bridge before arriving at the entrance gates. It was incredible. At that point I was pretty impressed that it was such an easy walk. Don't make this mistake! After purchasing our tickets at the Iwatayama Monkey Park I realised that you need to climb up, vertically, to the top of a mountain.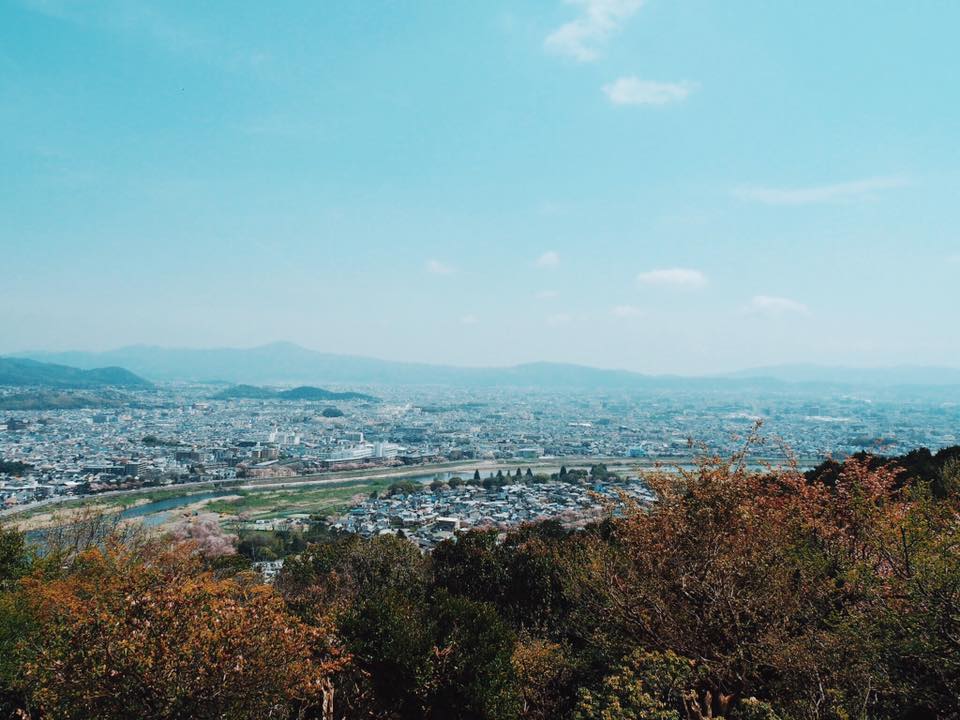 It took around 20-30 minutes for us to reach the top of the Mountain. It was enough time for me to curse all the delicious desserts I had eaten up to that point on our trip and enough time to clearly point out to me that I am seriously unfit. Like, incredibly "I needed to stop and fill my lungs properly" type of unfit. However, I do know that if I can do it, YOU can do it. And of course, the monkeys at the top make it totally worth the red face and sweaty back.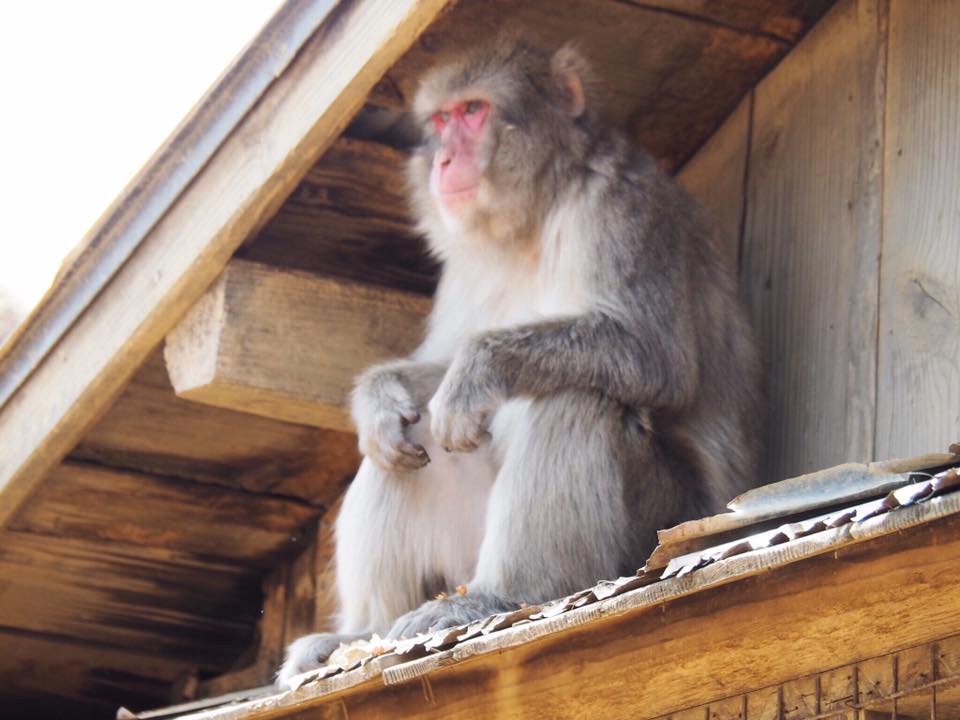 There are two things to look forward to when you reach the top. The first is the view over Kyoto which is nothing short of spectacular. The second is the Monkeys. You'll notice them as soon as you reach the stairs up. Just remember that they are wild and approaching them is not a great idea.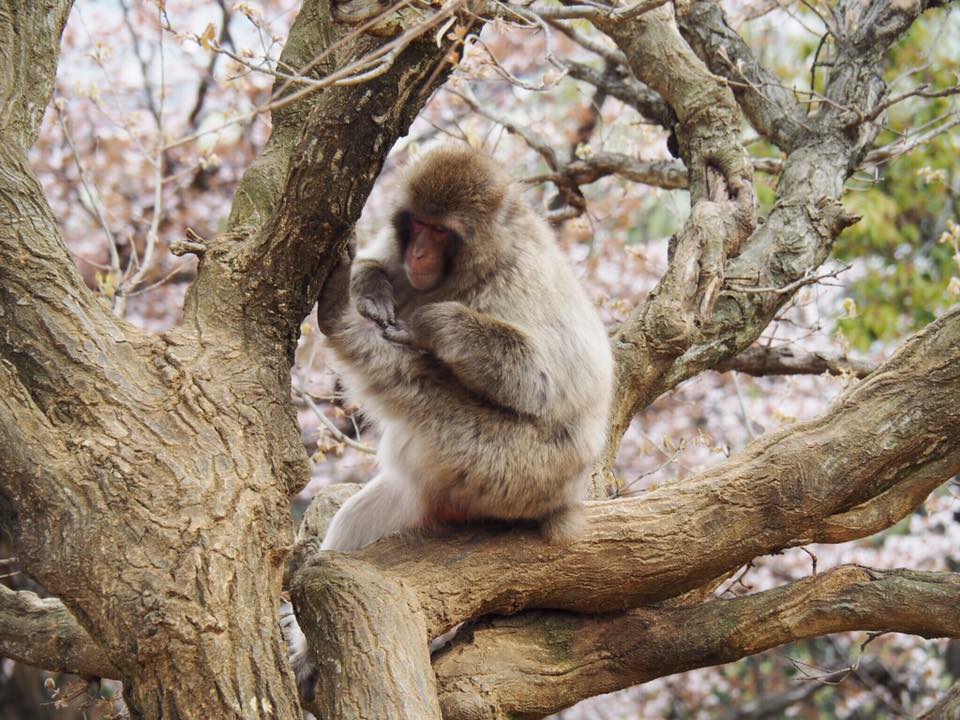 To keep yourself safe at the Iwatayama Monkey Park you should abide by some basic rules: don't touch the monkeys; dont look the monkeys in the eye and don't show your teeth to the monkeys when you smile. Making eye contact and showing your teeth are both signs of dominance and aggression, the monkeys may act in defence. Don't test this to see if I'm telling the truth.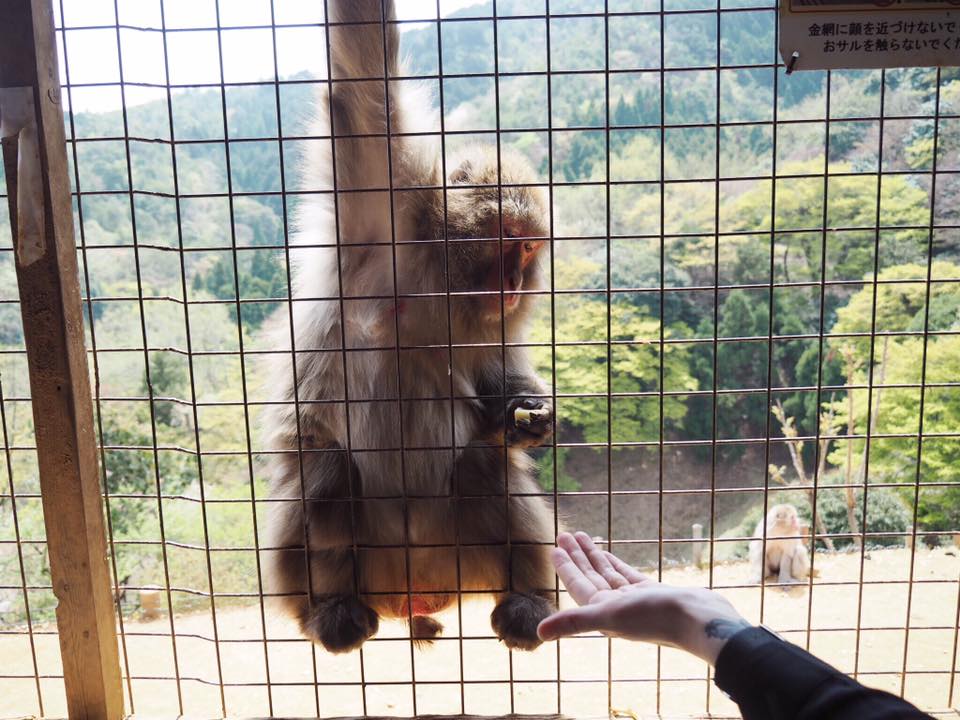 You can feed the monkeys at the Iwatayama Monkey Park by entering a cage. Yes, the humans are caged up here rather than the monkeys. Inside the cage you can buy a small bag of peanuts, bananas or apples. I did learn that Japanese macaque are quite individual. Some of the monkeys liked apples, some bananas, others only peanuts. You never know which, but they'll tell you pretty quickly by smacking it out of your hand.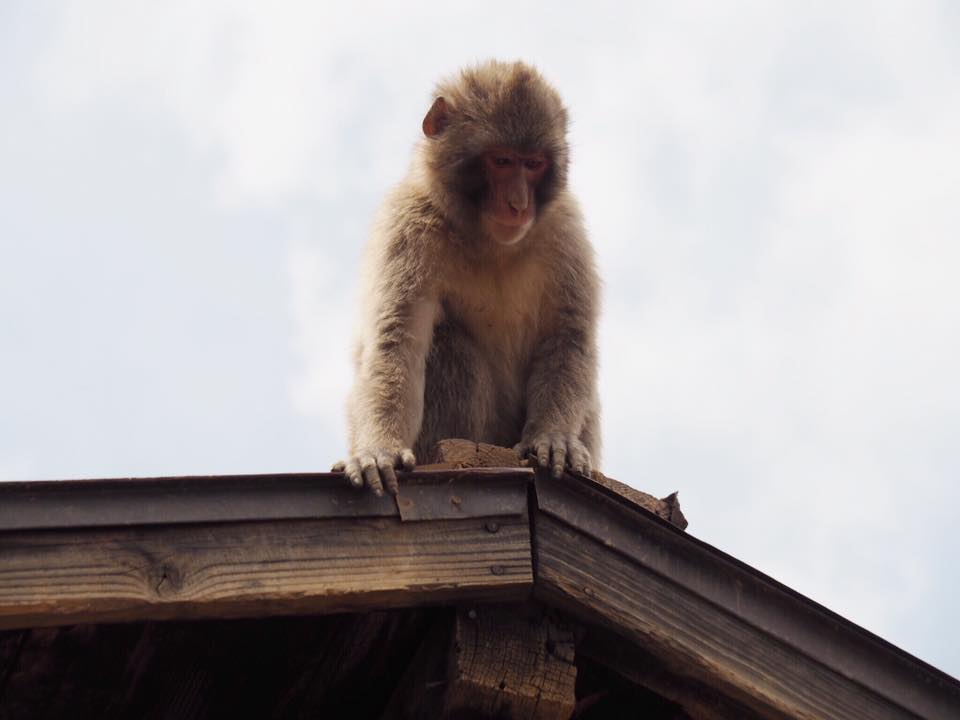 Both Sunshine and Stiker loved the Iwatayama Monkey Park and purchased at least 4 bags of fruit and nuts to feed the monkeys. They found the cage quite novel until they saw a few defensive arguments between the monkeys and realised that it was a good place to be if you want to interact with them. I also noticed that there are a number of animal handlers around the park to keep an eye on some of the cheekier monkeys.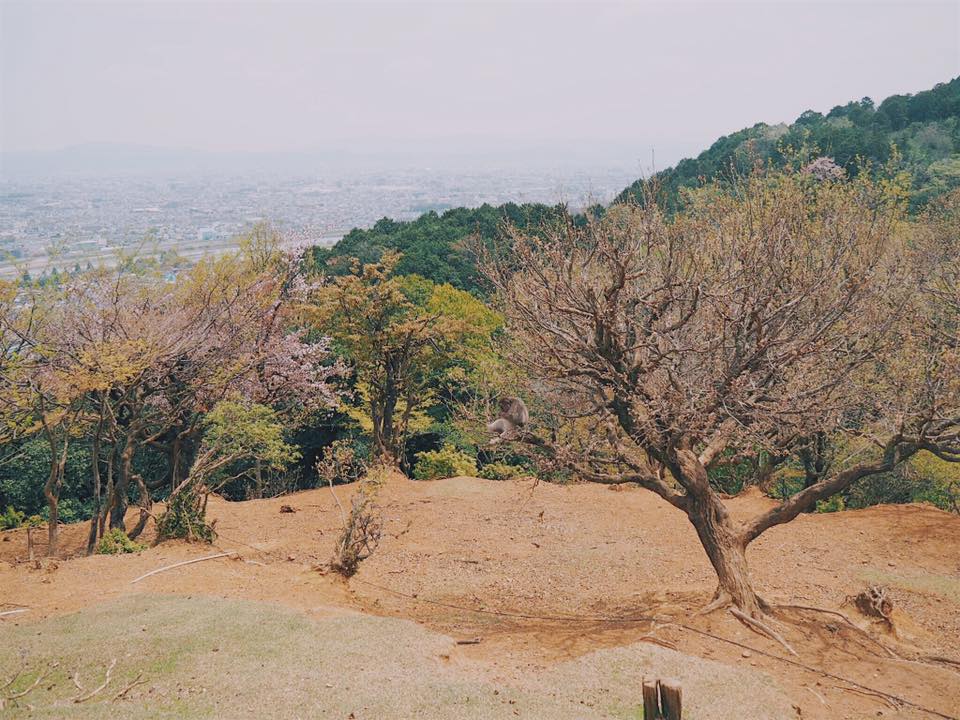 If you're in Kyoto anytime and soon and like the idea of seeing wild monkeys, I recommend a trip to Iwatayama Monkey Park. Let us know what you think too.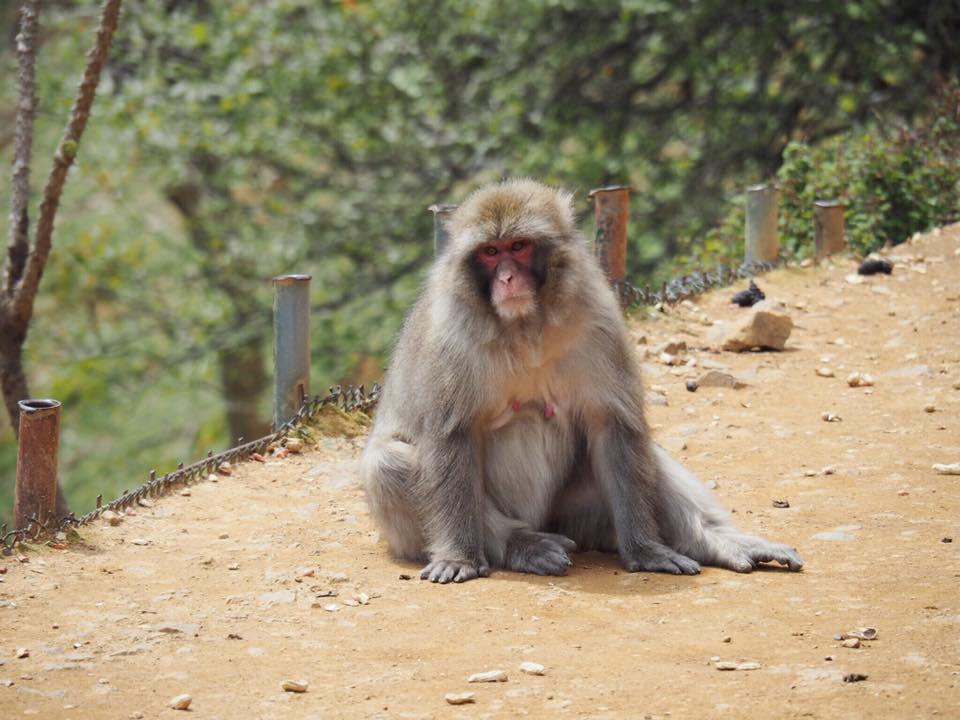 Arashiyama Monkey Park Iwatayama
Hours: Open everyday. 9:00 am ~ 5:00 pm
Website: http://monkeypark.jp/ 
Location: 8 Arashiyama Genrokuyama-cho, Nishikyo-ku,
Kyoto 616-0007, Japan
Rebecca from Aldven Tours and Adventures was our host at Iwatayama Monkey Park. 
Pin this to Pinterest:


Exploring Nijo Castle In Kyoto : Across the Nightingale Floor