When in Prilep : Marko's Towers with Kids – Markovi Kuli
Having booked two weeks in Prilep to visit extended family, I was keen to explore everything the town had to offer. Marko's Towers called Markovi Kuli by locals overlooks the entire city, rising 180 metres above it in the northwest. It looks a little like something from the Lord of the Rings. I *had* to climb it! Marko's Towers with kids was going to be amazing.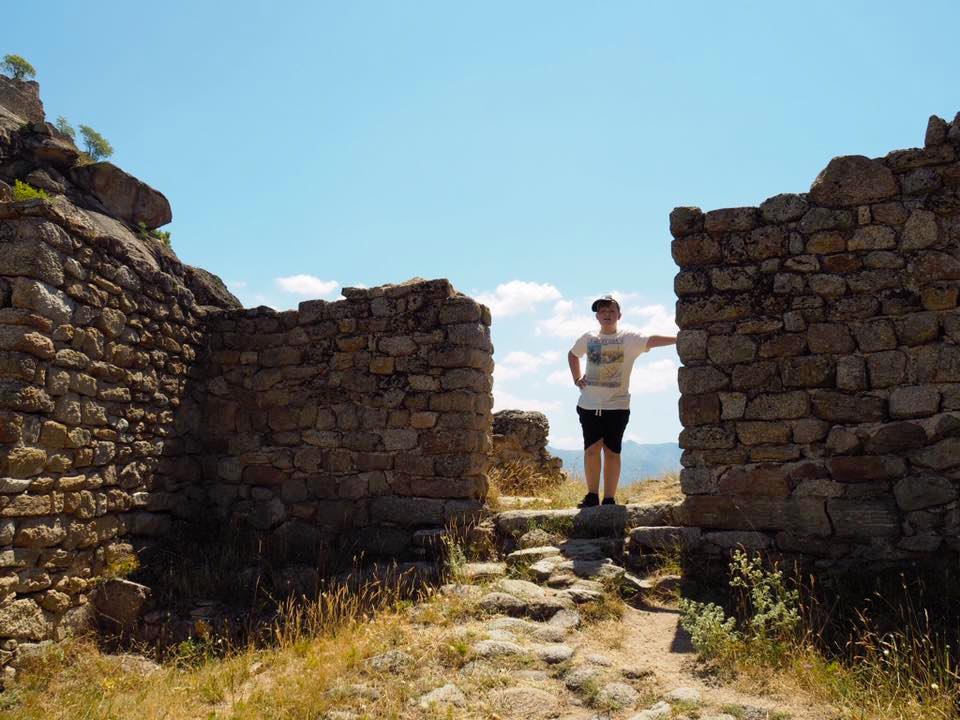 Prilep is situated at the heart of the Pelagonian plain which makes summer quite hot. Temperatures are usually in the high 30's. It sounds silly now to believe that we decided to trek up to Marko's Towers (Markovi Kuli) just after breakfast. In hindsight, an early morning or later afternoon walk would have been much better.
How to get to Marko's Towers from Central Prilep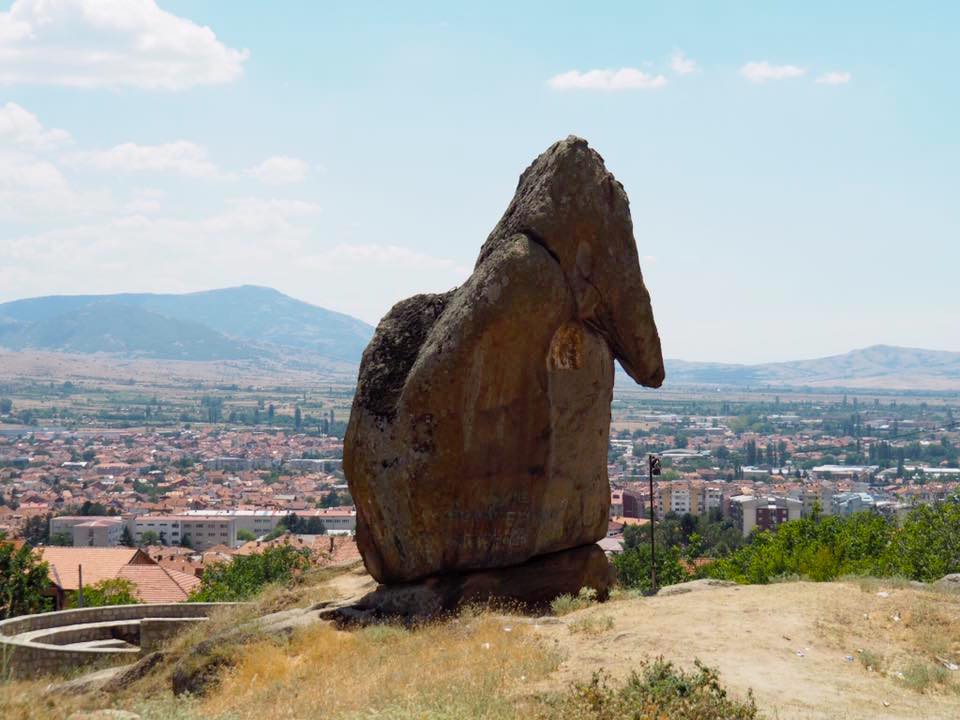 Marko's Towers is around 4 kilometres from Prilep centre. We decided to take a taxi to elephant rock at the bottom of the hill which cost around 100 denar ($2.40 AUD). The trek up is much too dangerous for a car. With a backpack full of water, suncream covering our skin and hats to shield us from the glare, we started our trek up.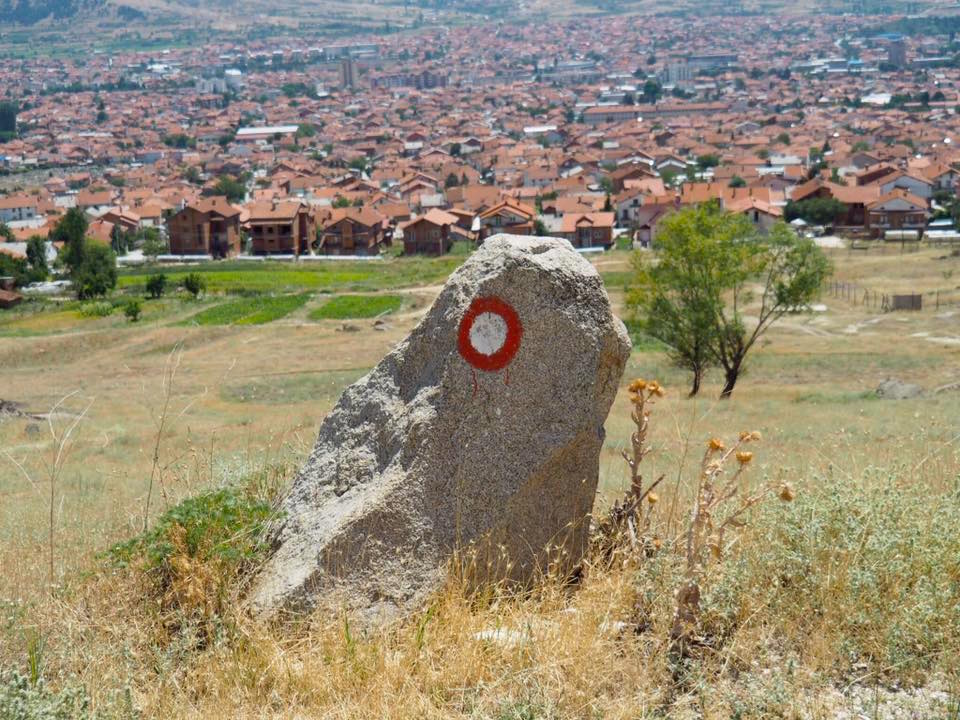 The best way to trek up the hill is to follow the path which is denoted by red and white dots and/or stripes. This is the less strenuous, less dangerous route. It is steep in parts and you do need to be sure footed. However, I suspect on a cool day it would be a lovely walk. Along the way you will have break-taking views over Prilep and the Pelagonian plain.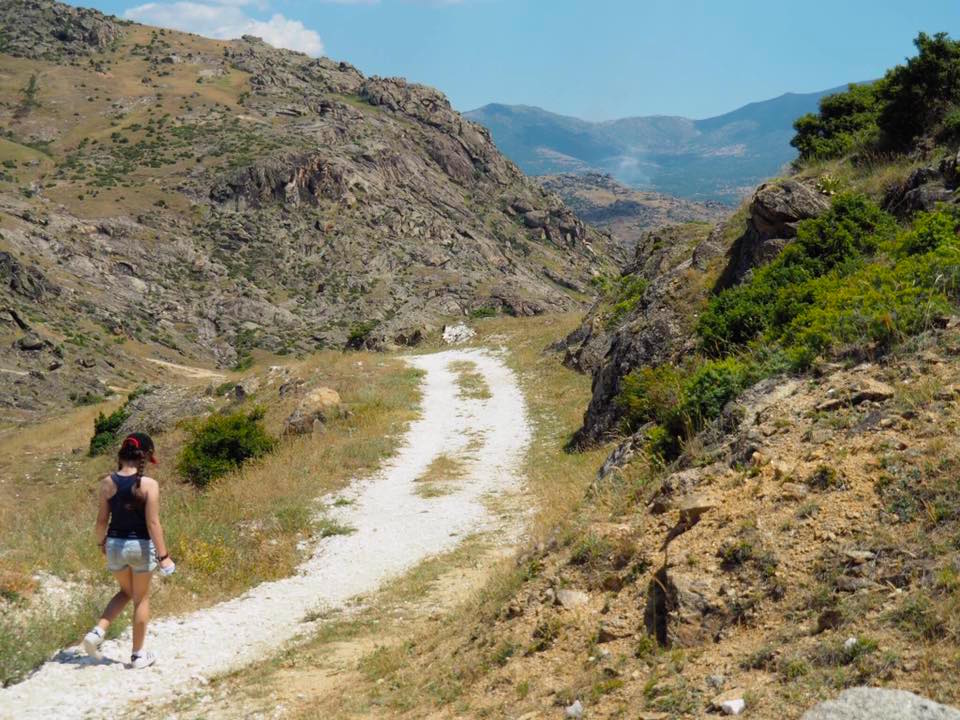 The Ruins of Marko's Towers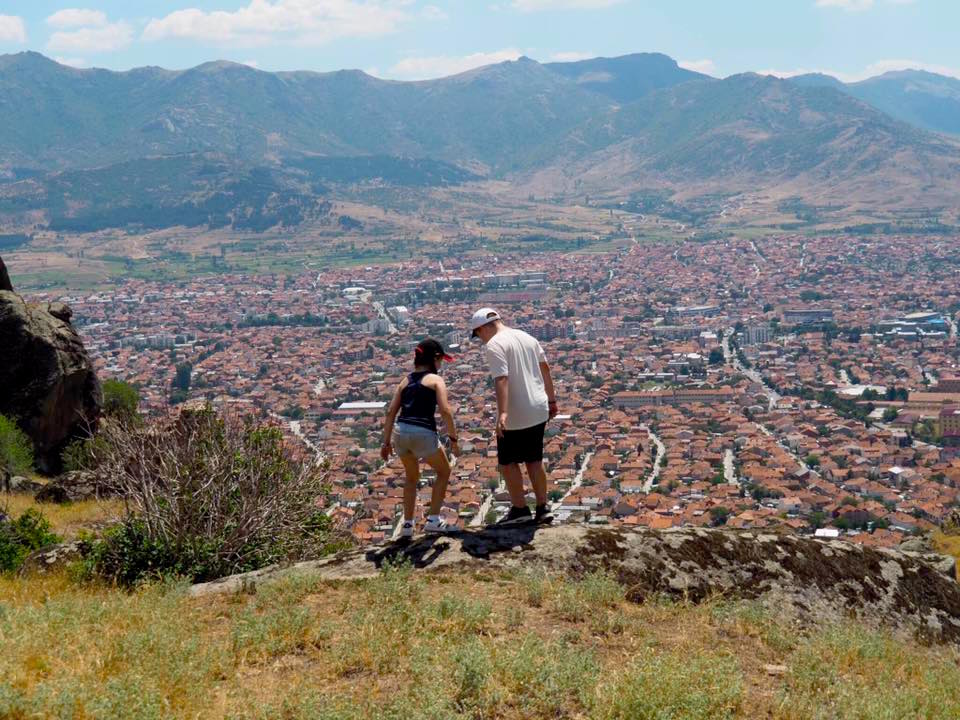 Once reaching the top you will find the most amazing ruins. Built in the 13th and 14th centuries, Marko's Towers was once the resident of medieval Prince Marko Mrnjavčević. My research says he was Serbian but the locals here argue with me over that piece of information.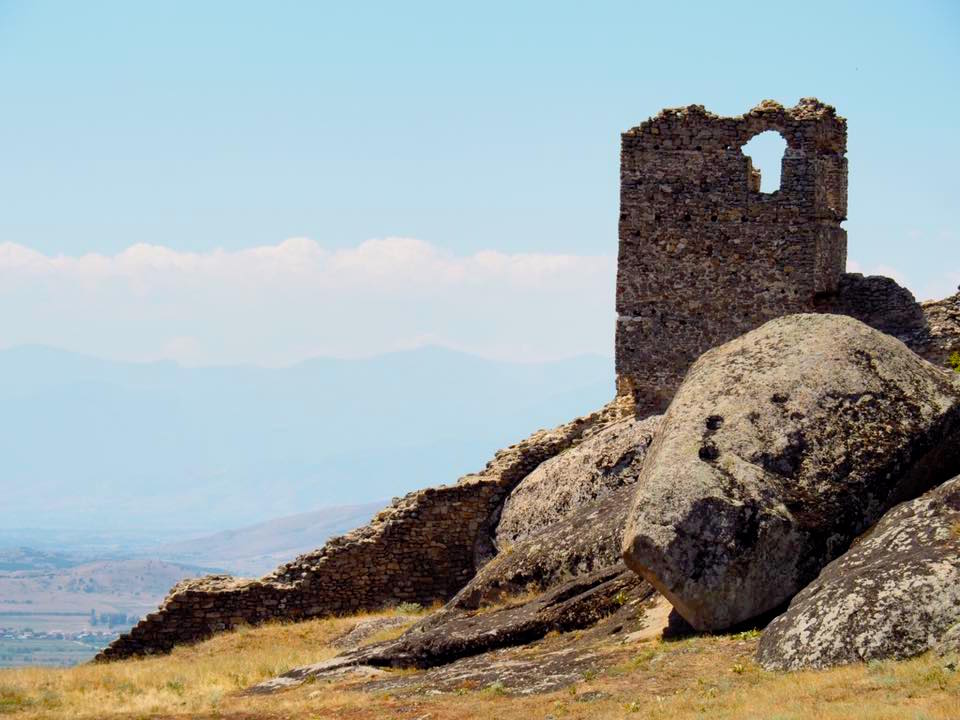 The walls of Marko's Towers are astounding. Measuring around 1 metre thick they are made large limestone rocks meshed together with the liberal application of limestone mortar. Such sturdiness has kept them upright for hundreds of years.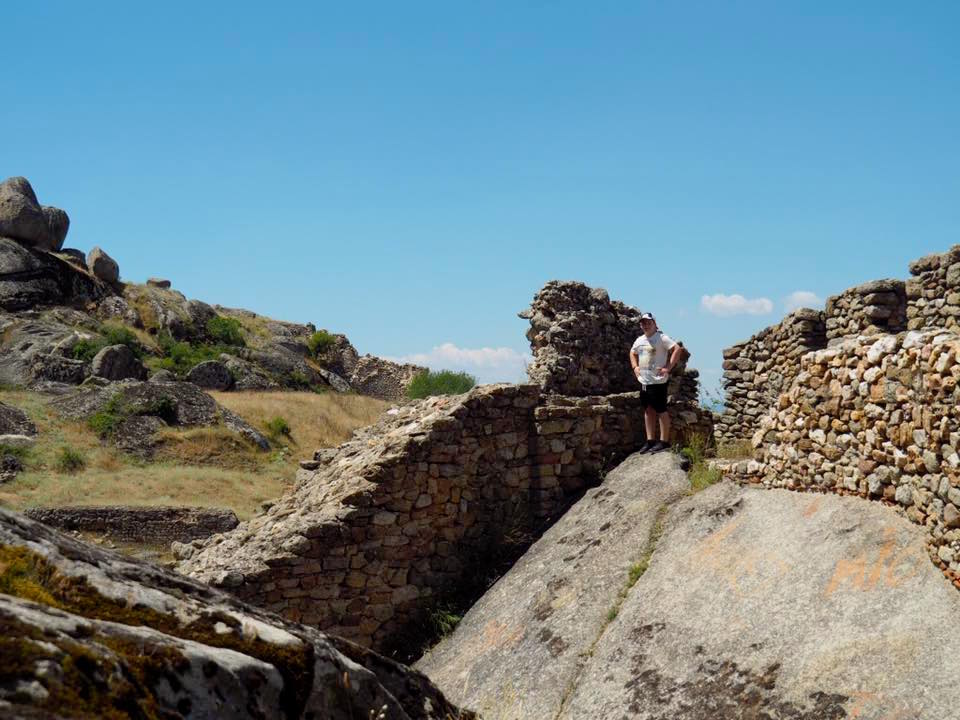 Walking around we found a large guardhouse, smaller rooms, towers and more. On the west side of Marko's Towers you can find graves inserted into the rock. It's breathtaking. The kids loved climbing up the walls and peering over to sheer drops which made my heart beat faster and found me holding my breath.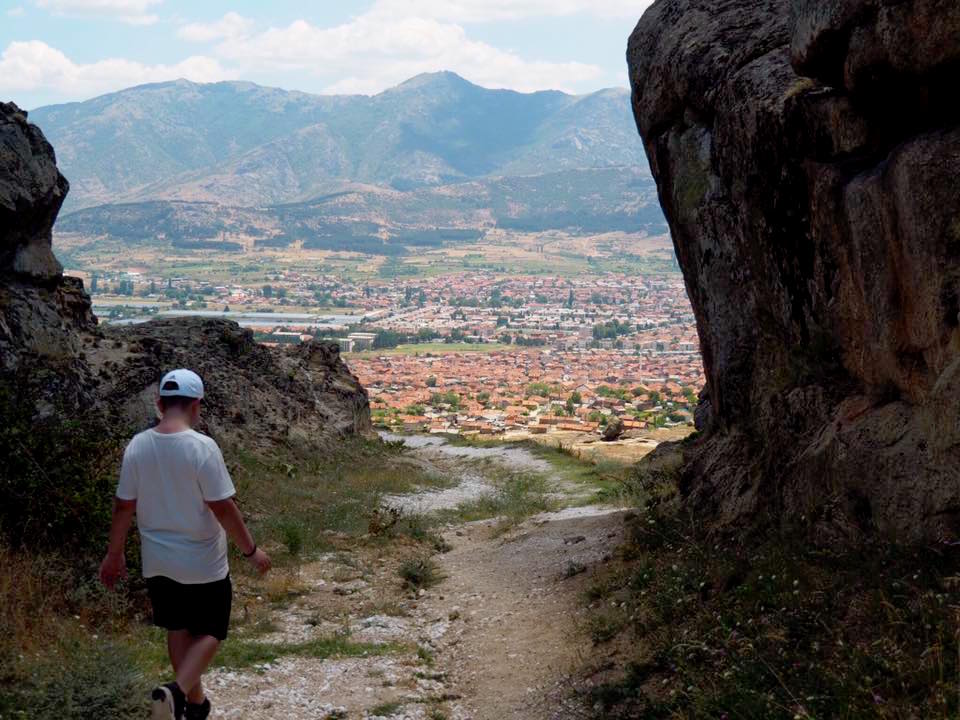 Sadly, when King Marko died in 1395, Marko's Towers was captured by the Ottoman's and the inhabitants left, settling further down the mountain.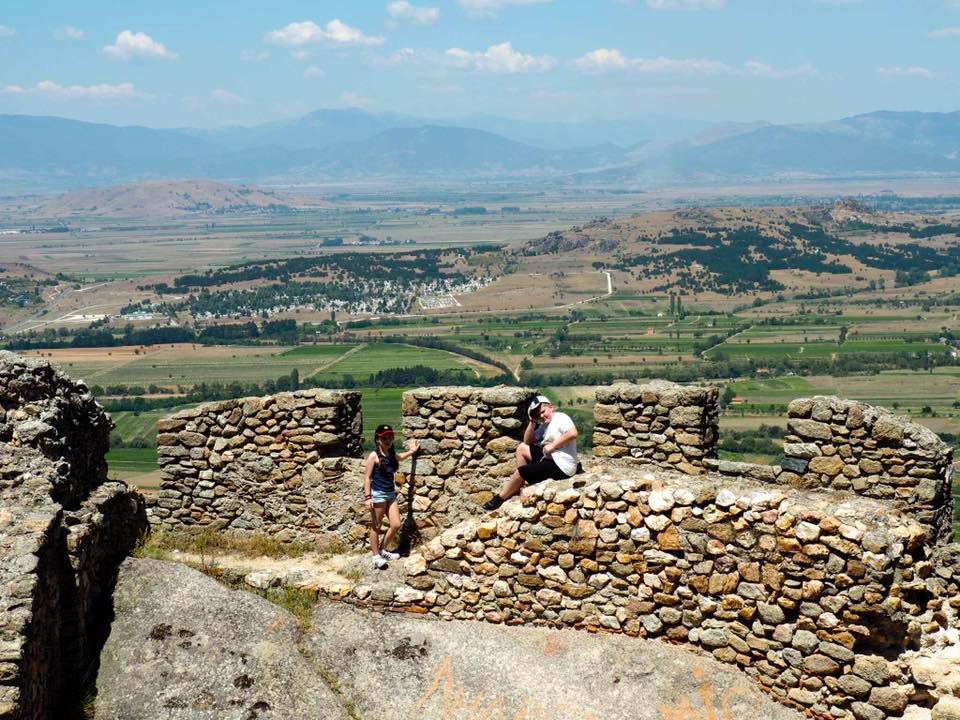 Marko's Towers with kids is possible, although I would recommend a baby carrier for babies and toddlers. It is not accessible for those with mobility issues once you are at the top as you do need to climb many medieval stairs. It is free to visit and it is highly likely, as it was for us, that you will be the only group visiting. 
We are self-funding our entire trip to Macedonia. Yay for Long Service Leave and saving hard!
PIN THIS