Bobux Shoes For Kids
Today we welcome Belinda to our site as one of our very first Kid Bucket List reporters. A couple of weeks ago, Bobux offered us a new season pair of shoes to try and we passed opportunity on to one of our loyal readers as we're currently in Europe. Her daughter carefully selected her pair and put them through their paces to see if Bobux were really as good as I kept saying (they were both Striker and Sunshine's first shoes!).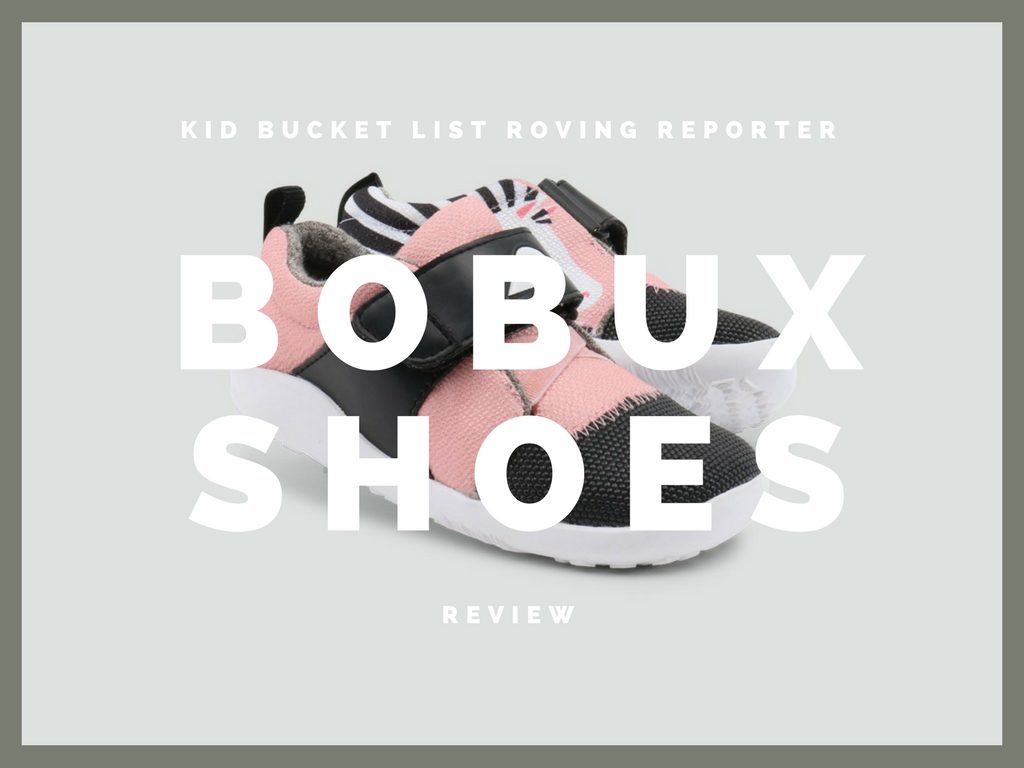 After a hectic morning rush,  you're finally ready to leave the house only to discover that your little ones have taken their shoes off, again! Worse, they may or may not remember where they took them off…  so the treasure hunt begins! You feel your stress levels rise as you glance at your watch and realise you should have left ten minutes ago!! What if I told you I have a solution? A way to ensure your kids keep their shoes on!
The solution is Bobux shoes! Haven't heard of them? Let me enlighten you! Bobux originated in New Zealand and produced their first pair of shoes in 1991. Bobux designers have really researched what children need in a shoe- comfort, durability and (possibly most importantly) vibrant designs that young ones cannot resist! They've consulted podiatrists, parents and children themselves to produce shoes that promote healthy foot development and growth, encourage activity and movement, and capture the imagination of youngsters.
I admit it, I am guilty of buying cheap shoes for my kids: after all, their feet grow so quickly and they trash shoes so fast, right?! I won't be doing that anymore. Bobux have managed to produce shoes that provide enough grow room so you don't have to replace them at every growth spurt, whilst ensuring a supportive and comfortable fit. Bobux designers are genius! They've developed durable, quality footwear that have a wow factor to entice and excite young ones.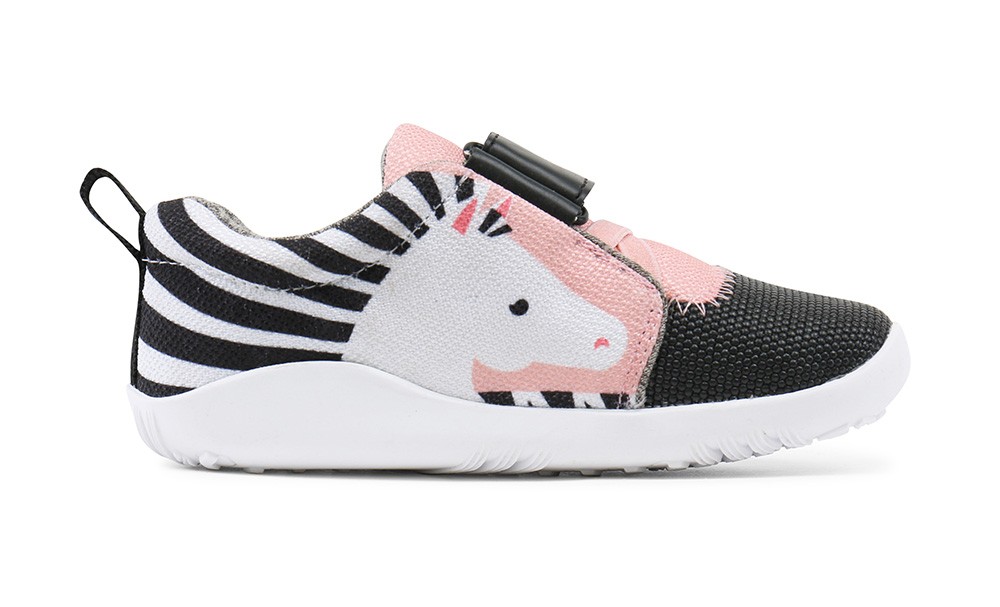 I was offered the opportunity to test the new season Bobux range and Star (my 4 year old daughter) was wide eyed as she searched the Bobux website to choose her new pair of shoes. She decided on the Blaze Zebra Grey from the I-Walk range and after using the 'expert fitting tool' on the website (a simple measurement from toe tip to heel) we placed our order. Star wanted to check the mailbox first thing every morning (and at least twice during the day) in eager anticipation. The shoes did not disappoint! Star was able to put the shoes on unassisted (and on the correct feet!) using the pull tag on the upper heel and making sure the cute zebra prints on the inside panels touched each other. The robust Velcro strap secures the shoes well and is easy for small hands to operate.
Bobux shoes are not cheap- in a financial sense or from a quality perspective. They are however, an investment and absolutely worth every cent. They're an investment because they are made with materials such as light weight canvas and leather, which are abrasion, water, and tear resistant and so durable- they will likely outlive other
shoes your children own. They're an investment in the healthy development and support of your child's growing feet. Badly fitting shoes, or those lacking the support that precious, developing feet require can lead to orthopaedic problems in later life. They're an investment in your sanity as young ones will love them so much they won't ever want to
take them off.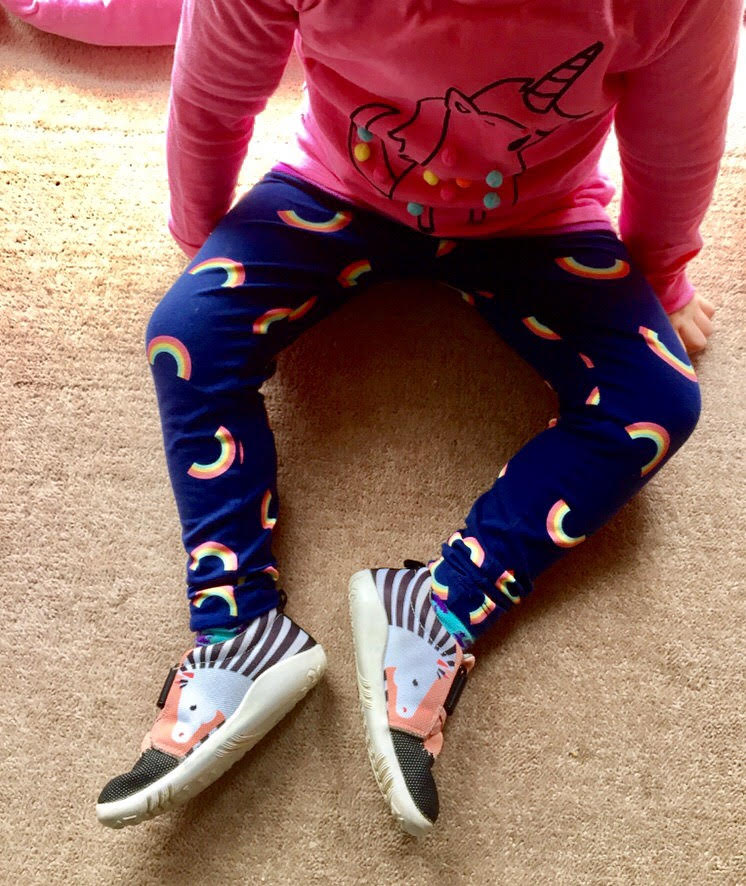 Star ran, climbed, jumped, twirled and bounced around in her Bobux shoes for at least an hour after putting them on. "They feel just like my feet Mum!" she exclaimed. "I've never had such light shoes!" Every time she puts them on she does a "superfast run". She would sleep with them on if welet her! We have compromised and they take pride of place at the foot of her bed, ready to be put on as soon as she wakes every morning. The shoes have inspired imaginative play too! Star is the
zebra running and leaping through the grasslands and her little brother is the explorer who discovers the zebra!
A single pair of Bobux shoes can complement so many outfits- from active sporty, to playful princess or relaxed casual; making them a versatile and sensible choice of footwear.
My husband was sceptical of the shoes before seeing them, remarking "you'll be paying for the brand name". He retracted his statement when he inspected the shoes and was amazed at the quality of the materials used and the way they are constructed. The rubber composite sole is hard wearing yet extremely flexible and has a non- slip grip pattern that actually expels water on wet surfaces to provide better traction. The light weight canvas is easily wiped clean, and although my daughter insisted on wearing her shoes while helping her Dad in the garden, there is no evidence that the shoes were 50% covered in mud for a period of time! My husband wishes Bobux made shoes for adults!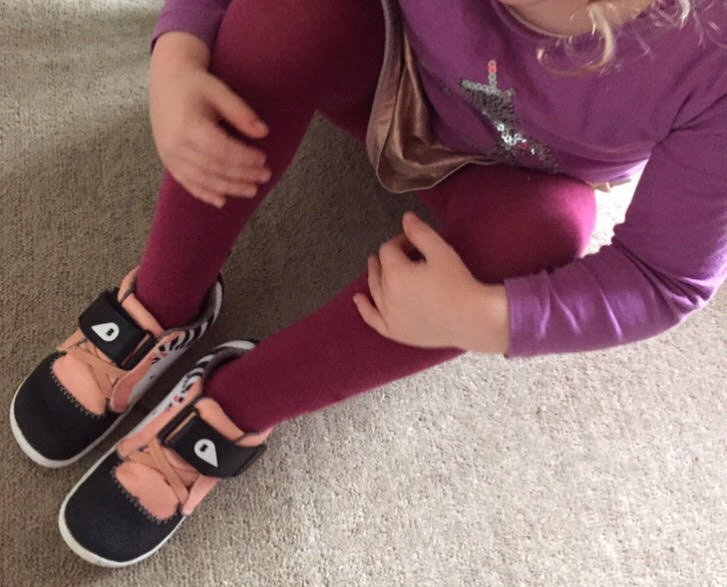 I'm so pleased I have been introduced to Bobux shoes and am genuinely surprised at the high quality materials, refreshing and unique designs and value for money that these shoes provide.
Love the look of Bobux and want to hear more? You can visit the Bobux website NOW to check out their new season releases!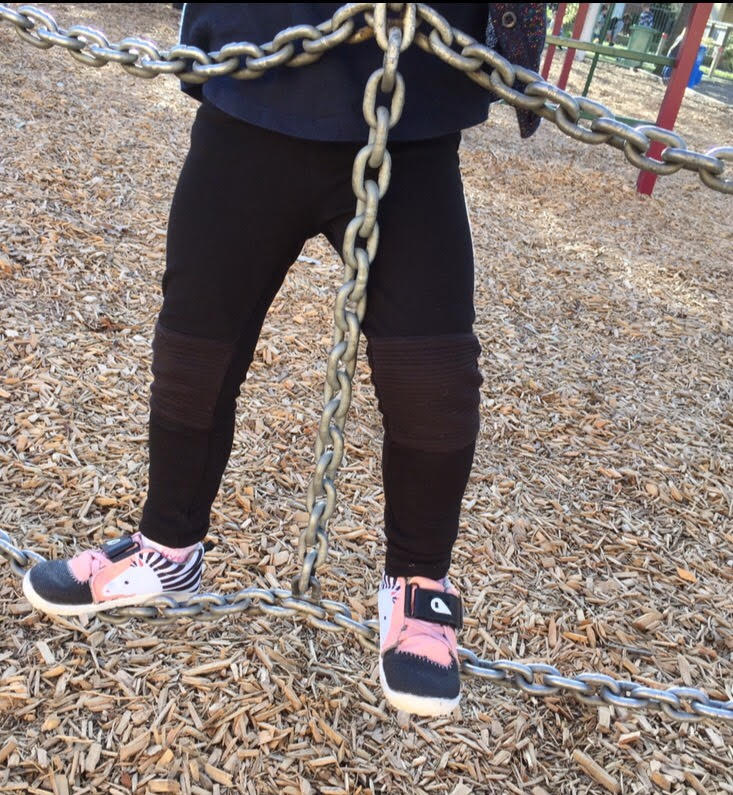 Kid Bucket List Roving Reporter
Would you like the opportunity to be our latest Kid Bucket List Roving Reporter? Don't forget to click through to the sign up page. CLICK HERE.
PIN THIS