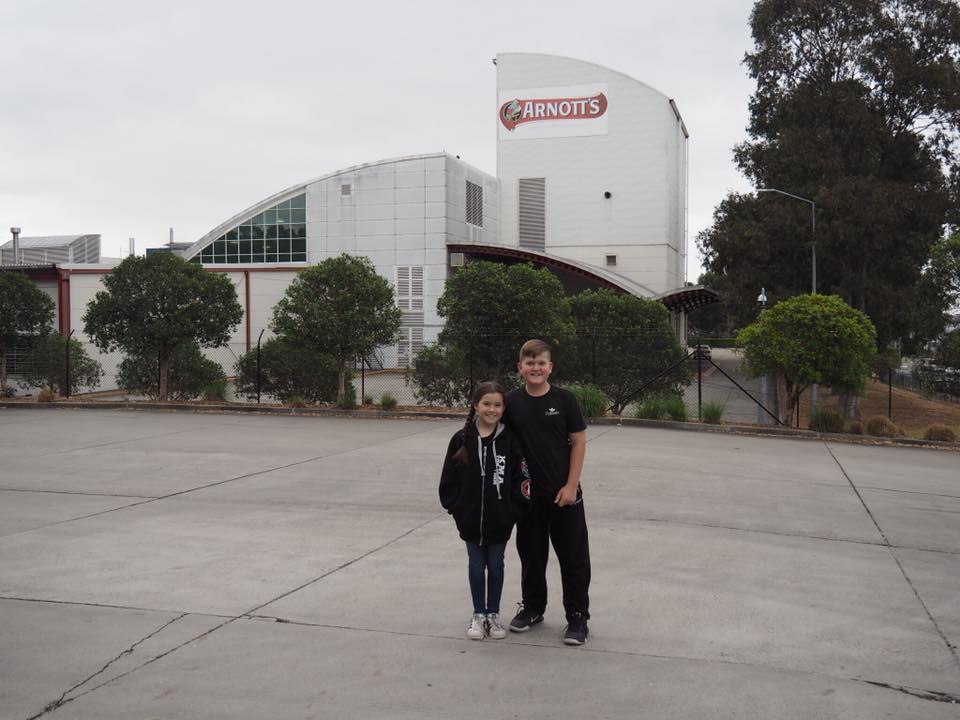 What would you do if I told you that you can experience a Charlie Bucket like experience right here in Sydney? Squeal with delight? Well that's exactly what I did when I heard about the Arnott's Factory Tour with kids and I booked a family pass quicker than you can say original tim tam biscuit. 
Tim Tams have long been our favourite biscuit. This Aussie treat has found its way into every single piece of luggage we have carried overseas as a gift for friends, family and even our housekeeping at hotels. The whole family was super excited about this adventure.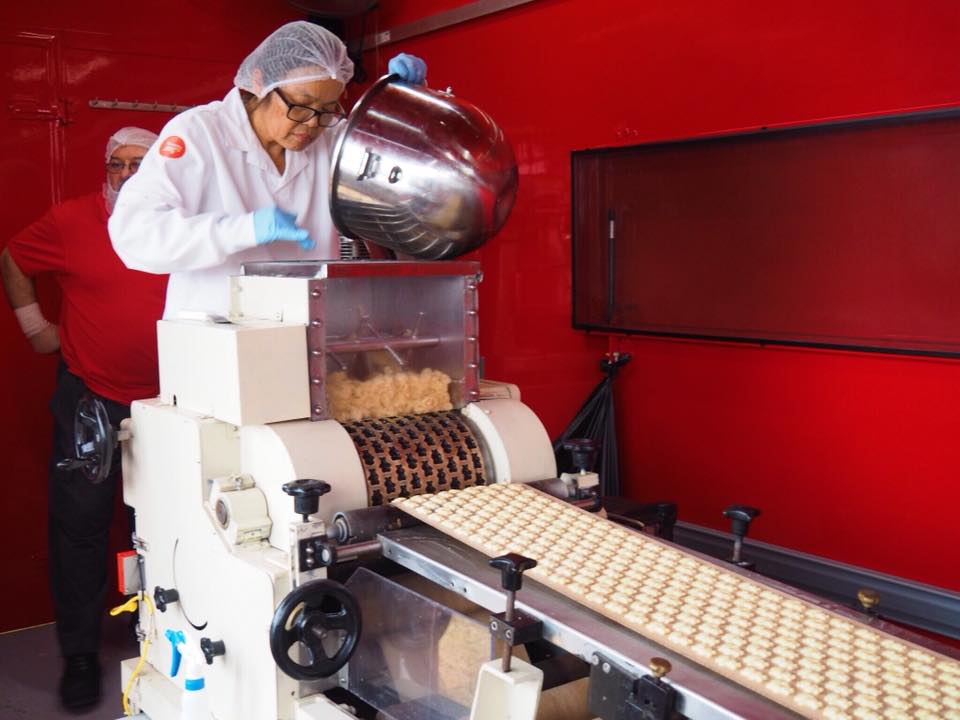 Sourcing Tickets
Tickets to the Arnott's Biscuit Factory Tour are scarce. My research has shown that they release only 800 – 1,000 tickets each year as part of the Arnott's Foundation Family Fun Day. Occasionally there are additional tours for anniversaries or special days.
As the number of tickets sold are capped, I recommend trying to purchase your tickets as soon as you find out about them. Unfortunately, children under 6 are unable to participate due to safety restrictions.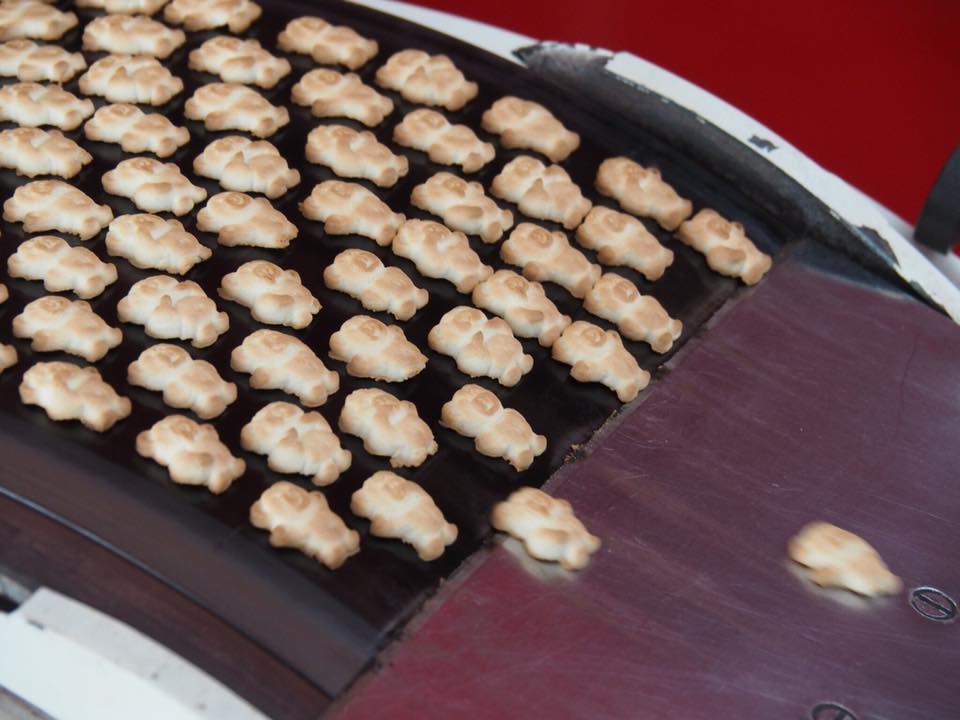 Arnott's Factory Tour with Kids
Arriving at the Factory
As bonafide Tim Tam fans, both Striker and Sunshine were super excited about heading to the Arnott's Factory Tour. Although we have visited a number of factories such as the Ginger Factory in the Sunshine Coast, California's Jelly Belly Factory, and the Boag's Brewery in Launceston, this was their first biscuit factory and they had Tim Tams on the brain.
On purchasing tickets and then a number of times during the leas up to the tour, we were reminded about the strict dress code requirement. This includes, only wearing long pants and enclosed shoes and no jewellery except a plain wedding band. This is really important and can prevent your entry if not adhered.
On arrival at the Arnott's Factory, we were presented with a lab coat and hair net. T even had to place a net around his top lip and chin as he had a little stubble. As Sunshine has earrings which might close if removed, blue tape was placed over her ear lobes. We then proceeded to the next station.
At the next station we used a lint remover to run over our front and back before washing our hands with soap and water. Only after completing this hygiene regime could we move into the factory.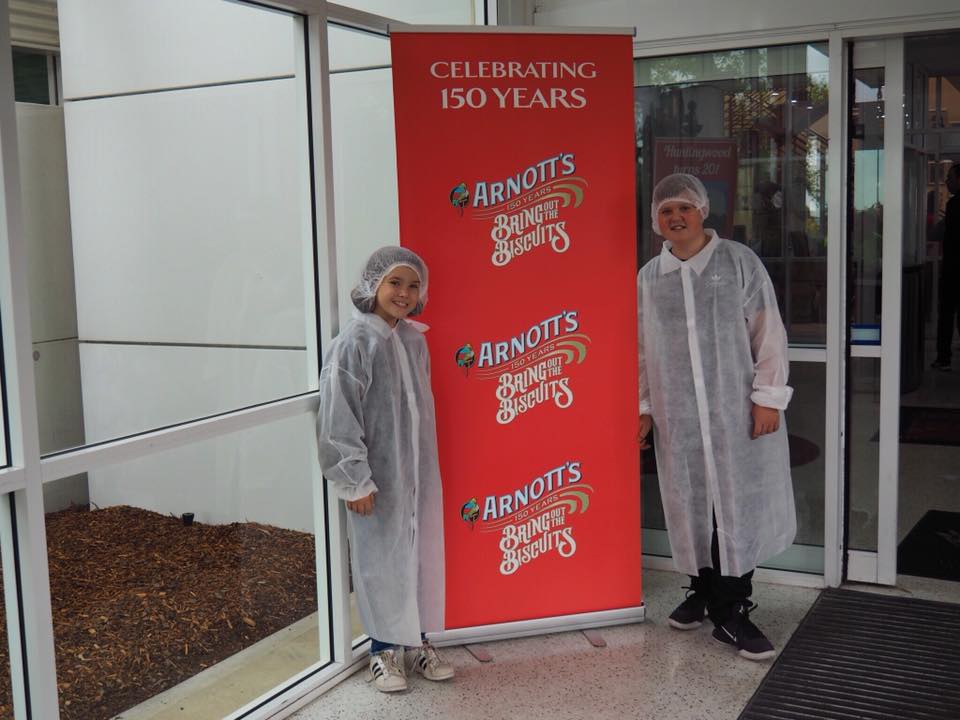 The Factory Tour
While the Arnott's Factory Tour is self guided, we were lucky to meet one of the factory electricians almost as soon as we walked on the floor ( I think his name was Chris). He gave us an overview of what we would see during the tour and let us know that we would be walking the same path as the Tim Tam conveyor belt – over 1 kilometre under the one factory roof!
If you've ever baked a cookie before you'll have the basic principle of how the factory line works. The dough is made up then rested on the conveyer belt. it is then rolled into sheets, punched into shapes, baked, cream applied, sandwiched together, dipped in chocolate then chilled before being packed. At least that's my recollection. We were able to see it all happening in real time which also had the added bonus of smelling incredible.
The stats are the most amazing thing. At the Arnott's Factory they make around 6,000 Tim Tams every minute which is a total of 2.25 million per day! Then of course there's all the other biscuits they make including my favourite savoury variety, BBQ shapes!
The Arnott's Factory Tour with kids took us around 45 minutes or more depending on our long you stay at each section. On the way out you may even find yourself gifted with a Arnott's biscuit grab bag full of delicious snacks! Yum!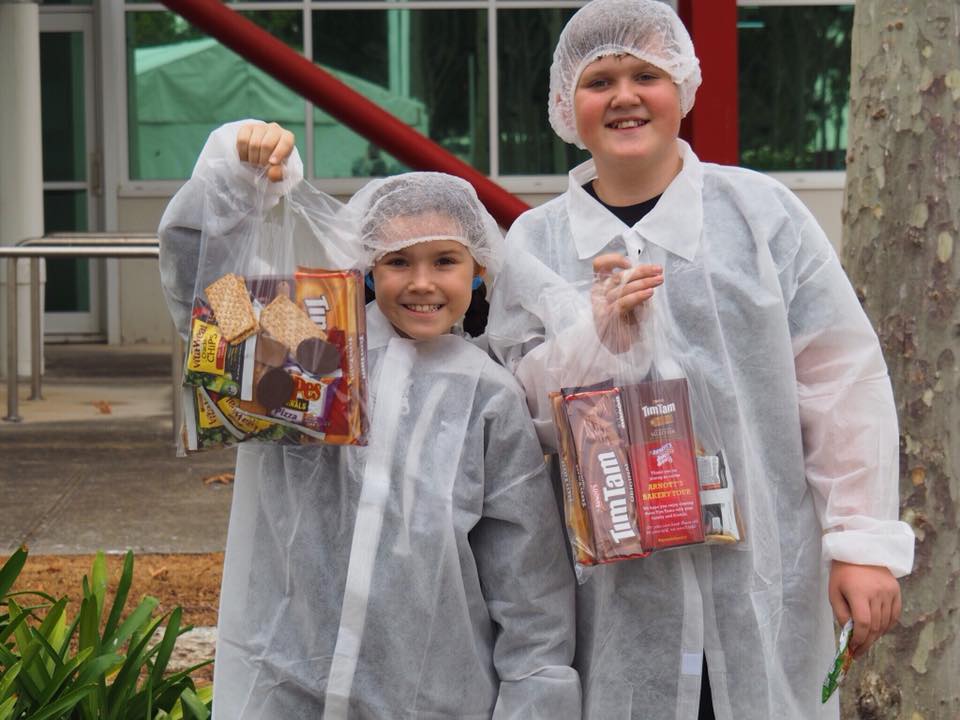 The Verdict
Factories convert raw materials into consumable products. The Arnott's Factory tour provides an opportunity for your kids to see the process themselves and realise in concrete terms how manufacturing works. It also frames for them, how the majority of the items in the supermarket were made. Invaluable.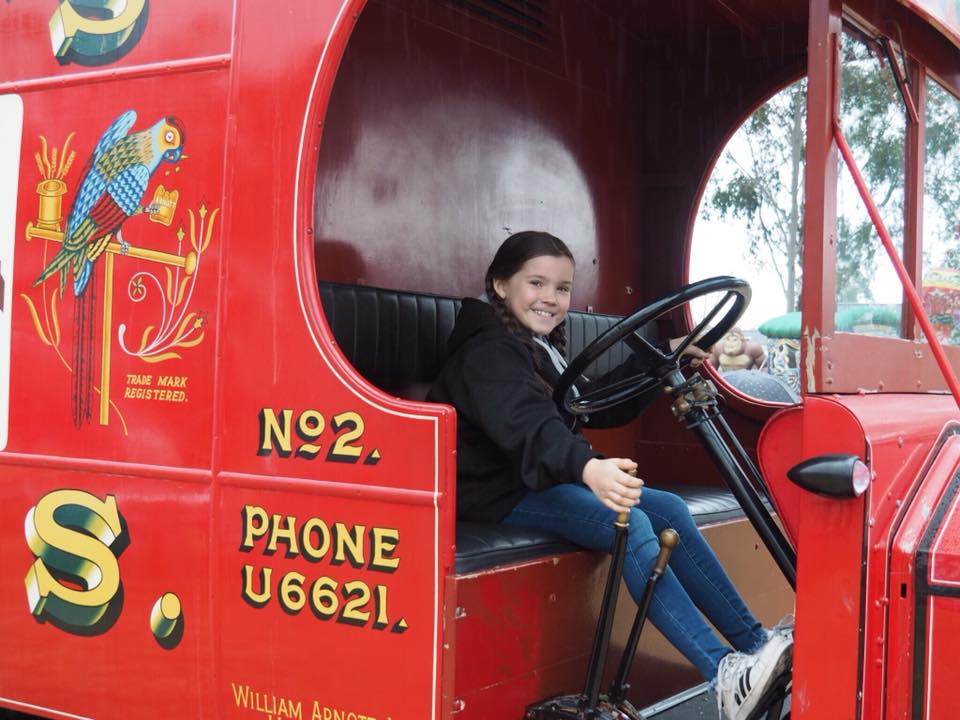 The Arnott's Factory tour runs annually. Follow the Arnott's Foundation on Facebook for their latest news and make sure you join Sydney with Kids so we can tell you about ticket releases as soon as we hear about them.
PIN THIS