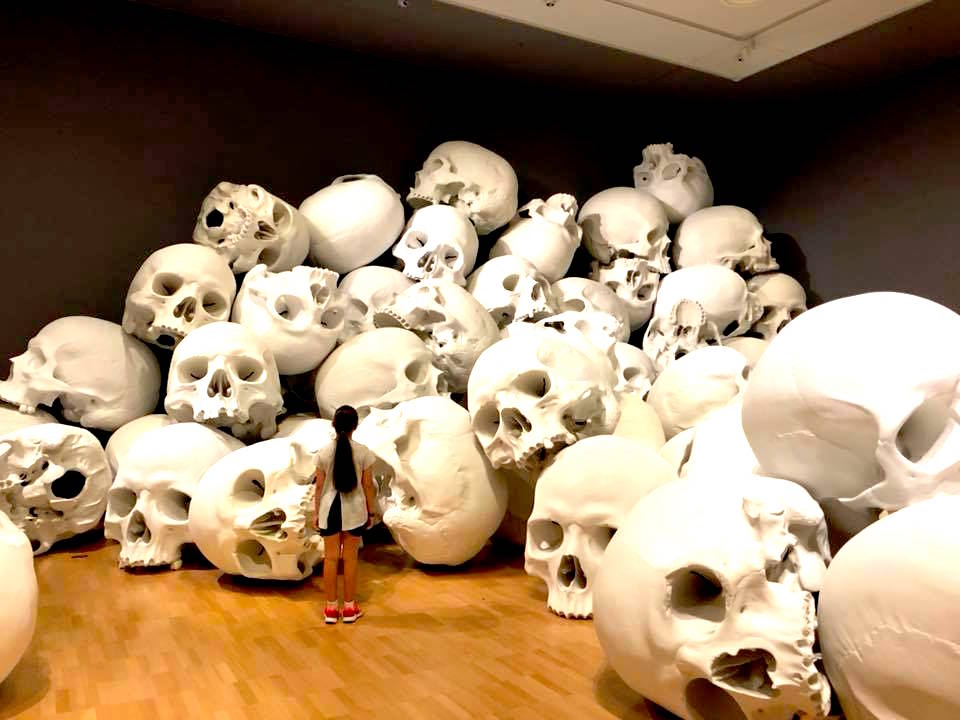 If you are headed to Melbourne anytime soon, a trip to the National Gallery of Victoria with kids should be high on your list so you can explore the NGV Triennial. We stumbled upon this free exhibit on our most recent trip south and were blown away! The installations are incredible.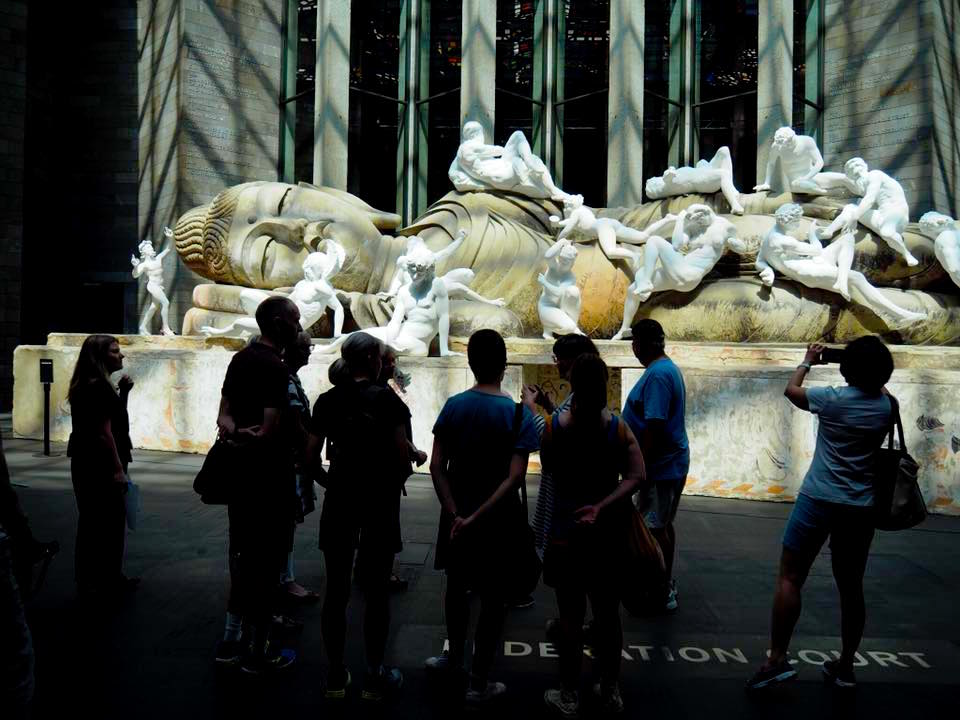 NGV Triennial : National Gallery of Victoria with Kids
The NGV Triennial will both push your imagination and challenge your thoughts. Sunshine and I explored each installation together, both walking away with different perceptions of each piece again and again. There were points where I felt dizzy, nauseated and overwhelmed. Other points where I felt excited and cheerful. Sunshine just lapped it all up as a spatial experience.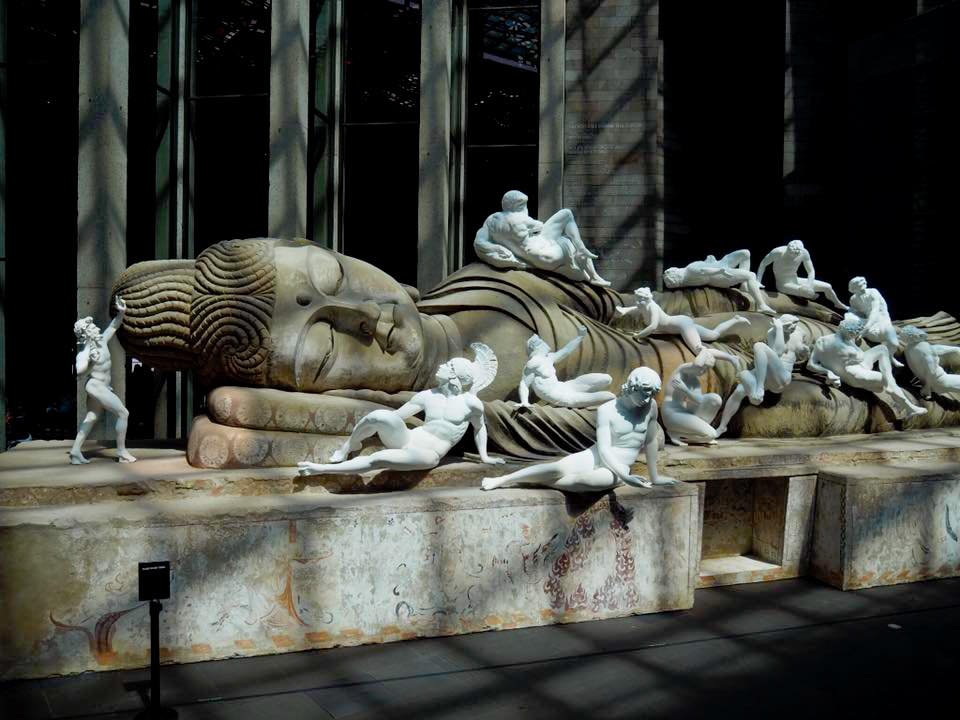 When you first walk into the entrance hall of the National Gallery of Victoria you will be immediately confronted by Xu Chen's mammoth Buddha, It took a crane and 15 ground crew to piece together this 18 metre long artwork, the largest work in Xu's Eternal series. Around the reclining Buddha are Greek and Roman gods who dance and pose upon him. East meets West. It's the perfect lead in to NGV Triennial which features over 100 artists and designers from 32 countries.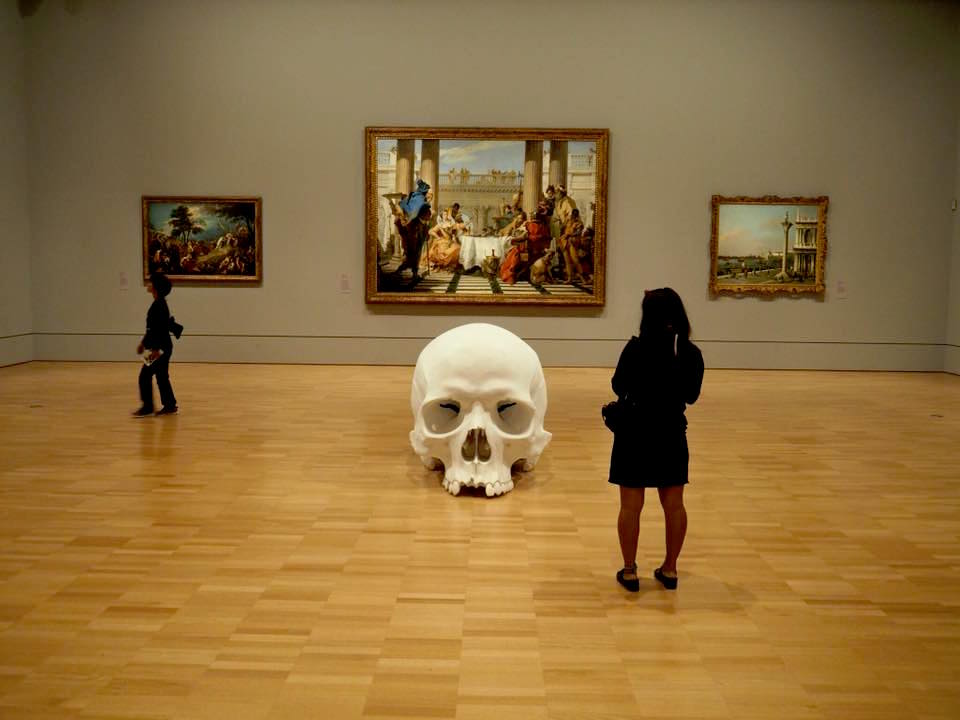 The NGV Triennial is divided into five seperate themes: Movement, Change, Virtual, Body and Time. At times, I found the artwork horrifying in its portrayal of world challenges, but I'm convinced that most of this will go over the young visitors head.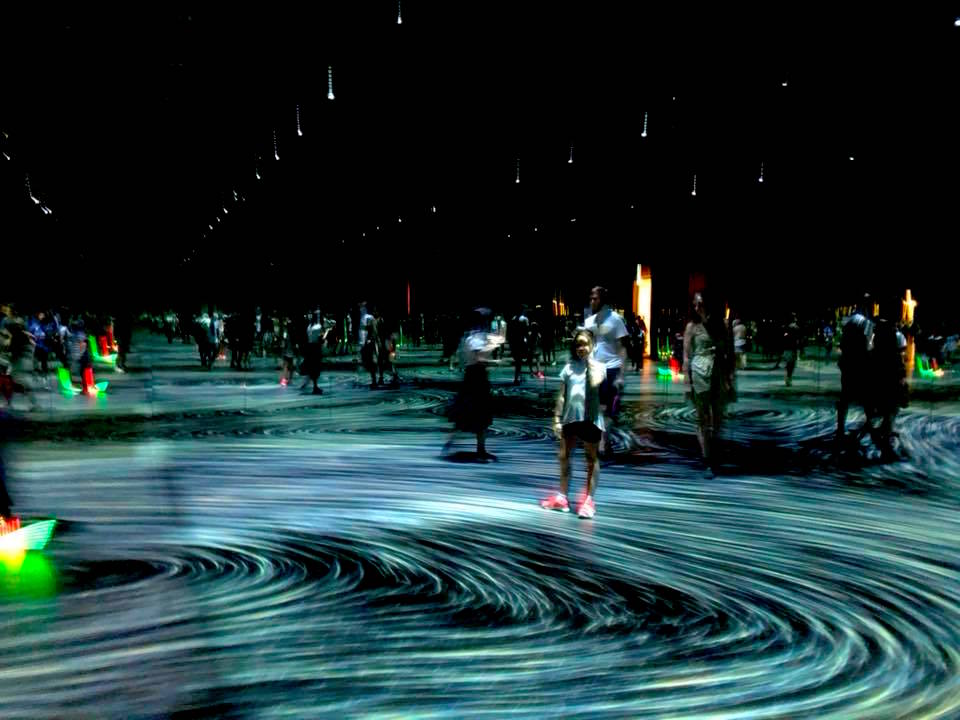 If you're visiting with kids, I suggest exploring: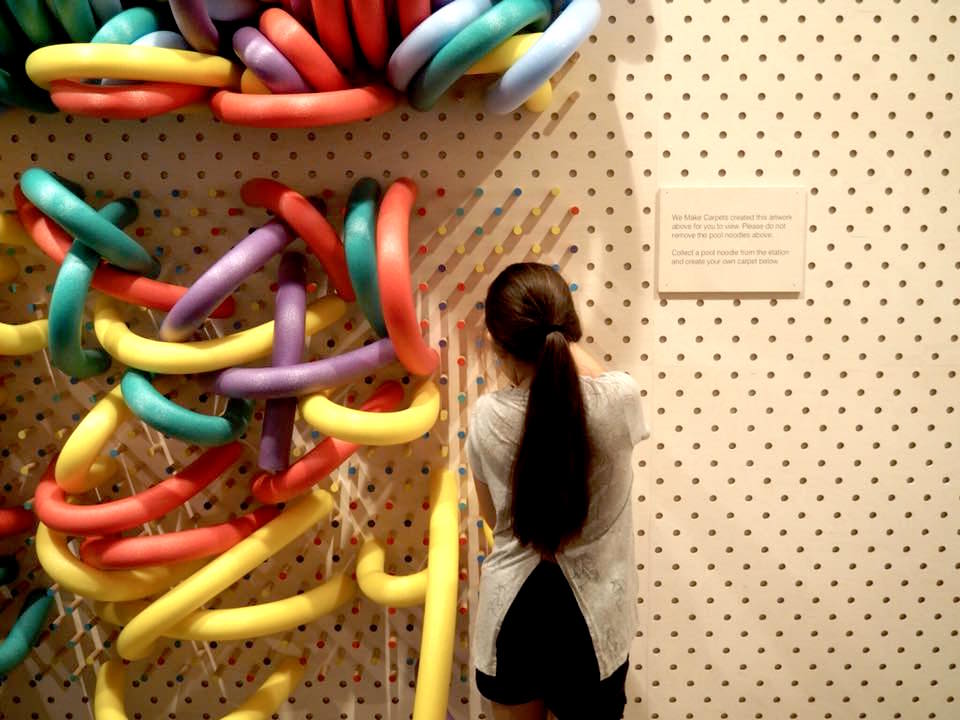 We Make Carpets
You'll find this project on the ground level. It is a large-scale interactive project where kids can create their own patterns using everyday objects including pool noodles and stickers. Sunshine loved this space.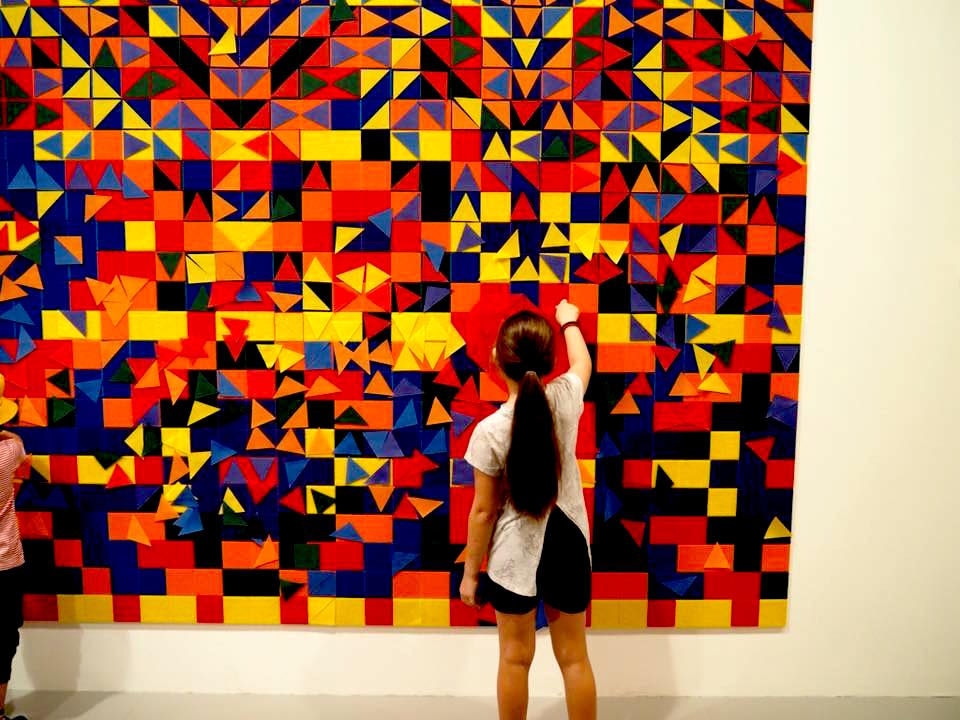 Yayoi Kusama :  Flower Obsession 2016-17
Yayoi Kusama is a Japanese artist, possibly one of the most celebrated in the world today, who sees the world in dots. As part of NGV Triennial, Kusama wants you to help her obliterate every surface in the her custom house within the gallery. You'll receive a single red flower sticker, it's now up to you to find your special spot to place it.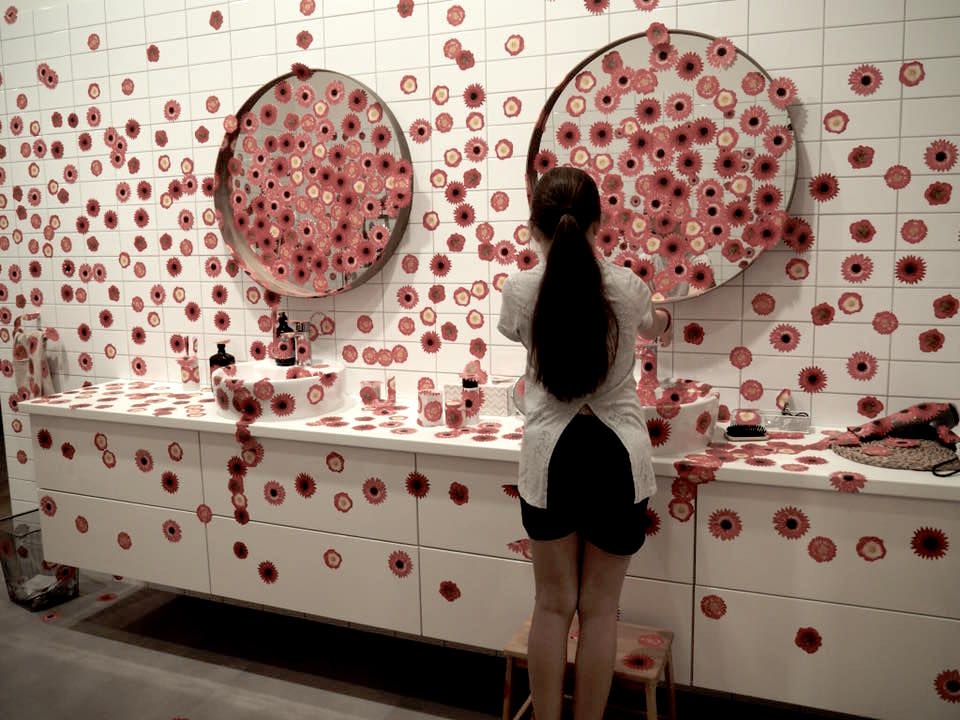 Alexandra Kehayoglou Santa Cruz River
Alexandra Kehayoglou uses hand-tufted wool rugs to draw into focus landscapes under threat of irreversible change. Lay back on Santa Cruz River rug with the kids and explore the site with your eyes in the mirrors above.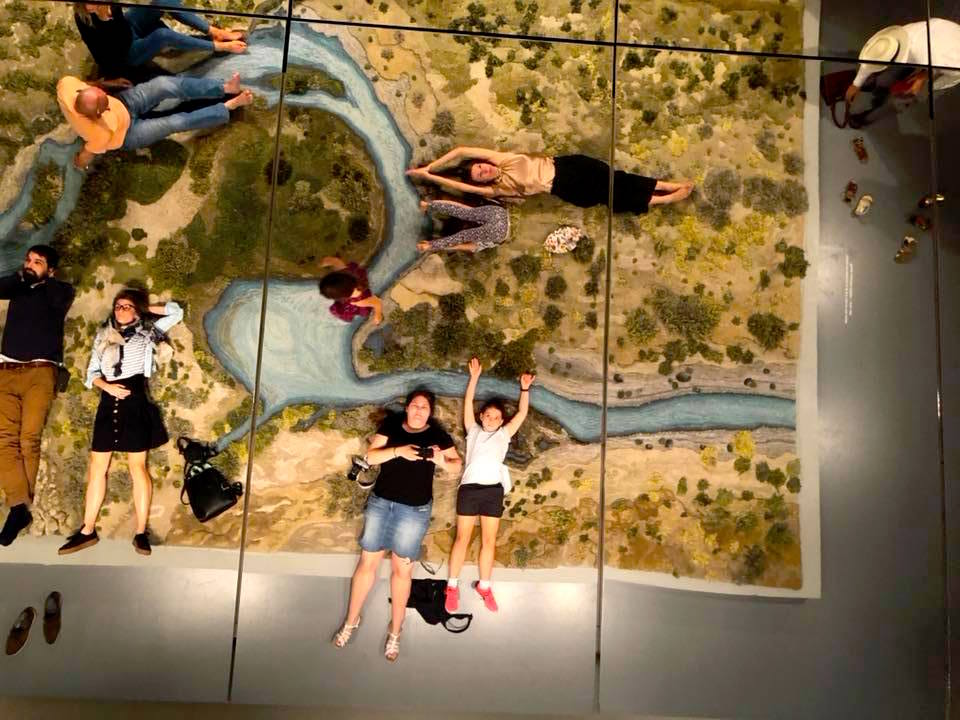 Where would you like to start your visit of the National Gallery of Victoria with kids?
Address: 180 St Kilda Rd, Melbourne
Open: Now until 15 April, 2018.
Website:  www.ngv.vic.gov.au/category/kids
Distance from Melbourne CBD: Around 2.3km from Bourke Street Mall.
CLICK TO EXPLORE THE ULTIMATE LIST OF THINGS TO DO IN MELBOURNE WITH KIDS