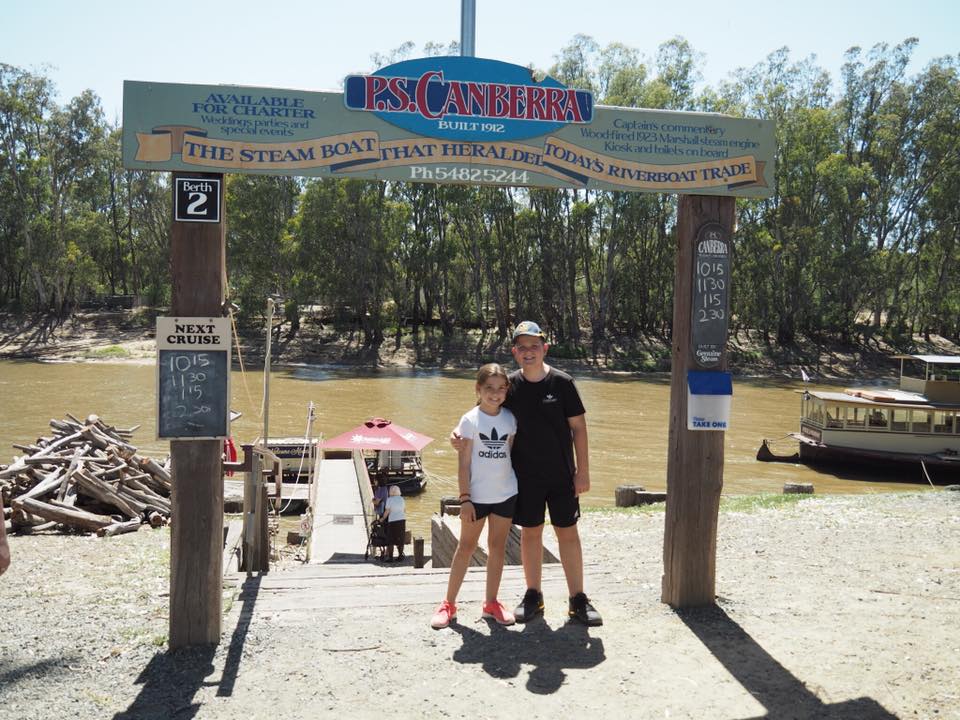 The Murray River Paddle Steamer conjures up a little nostalgia in those of us who watched All the Rivers Run or enjoyed a Echuca Paddle Steamer Adventure as a kid. A Murray River Cruise has been on our Kid Bucket List since the kids were little, with our hope that it would awaken their love of the glorious Murray, the longest river in Australia.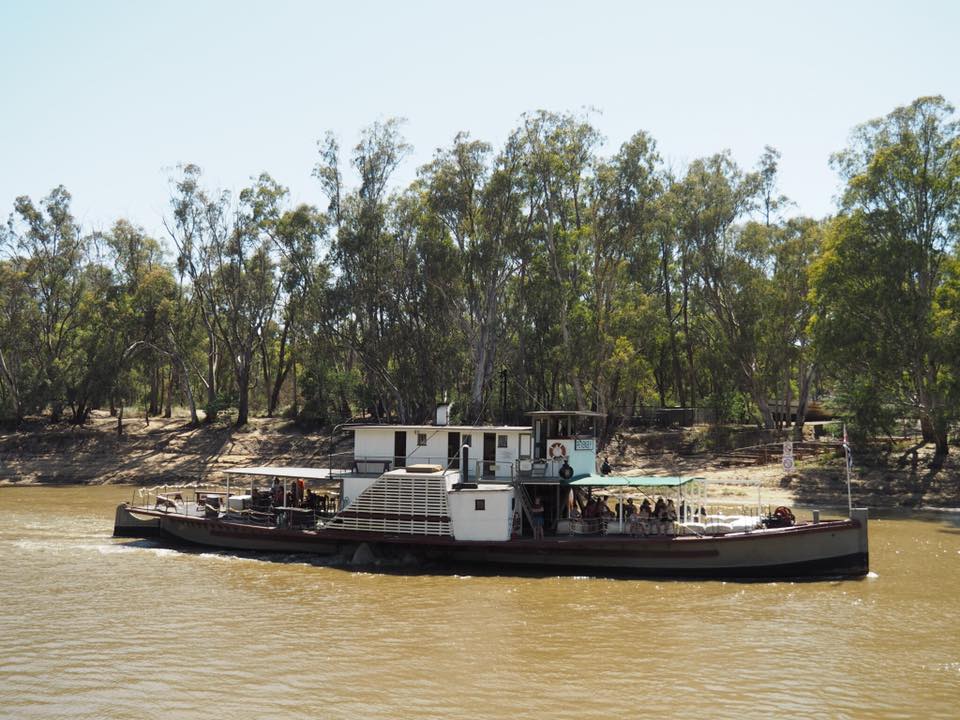 Echuca is on the NSW/Victorian border, around 2.5 hours north of Melbourne. The town itself boasts quite a plethora of activities for the whole family, making it perhaps a destination you'll need a few days to really explore properly. Staying in Kyneton for Christmas, it was only a 90 minute drive for us and we couldn't pass up the opportunity for a real Echuca Paddle Steamer adventure with the kids (and my parents who we invited along).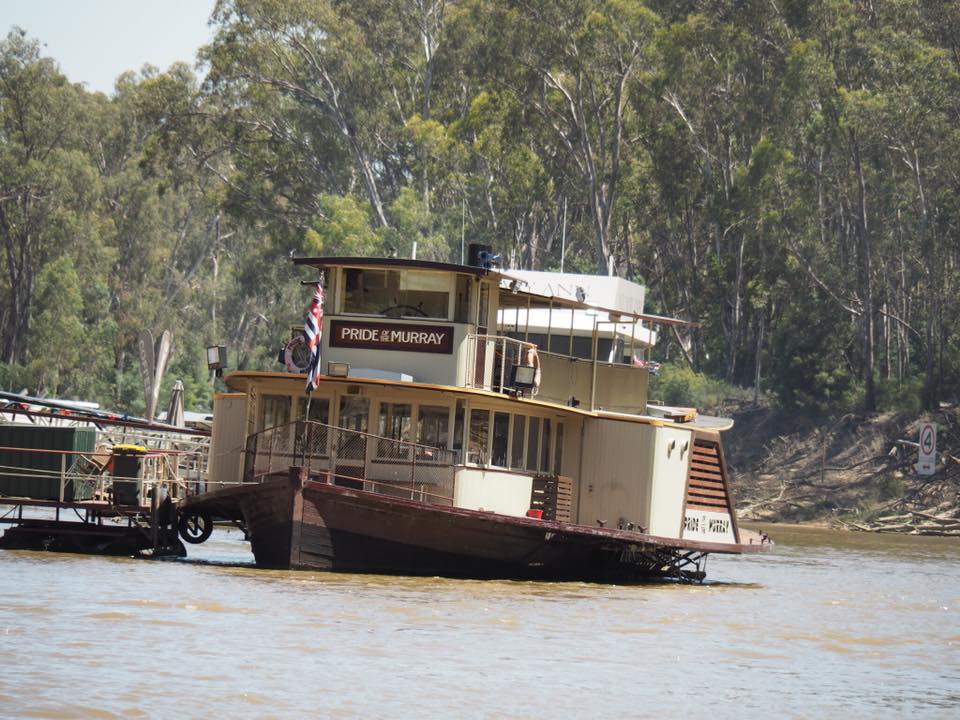 Echuca Paddle Steamer Adventures
The History of the Paddle Steamers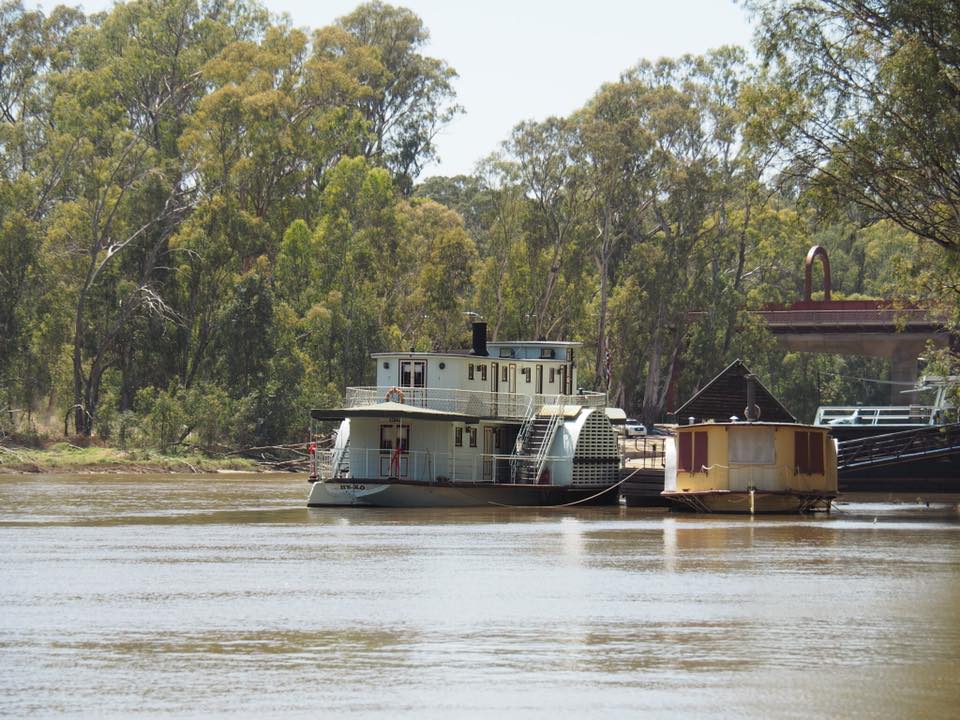 The paddle steamer is an iconic Australian river symbol. Historically, these magnificent river vessels were pivotal to the development of inland Australia during the colonial times. By 1863, a decade after the first voyage by a paddle steamer on the Murray, there were over 200 making their way up and down the river. It was super busy!
By the turn of the century, the advent of inland railways saw the need for Paddle Steamers wane. The decline in paddle steamer use left many moored and forgotten, many sinking or broken up and traded. A few were converted to diesel and became fishing boats for a while. Others logging boats or simple passenger boats. By in large, most were forgotten.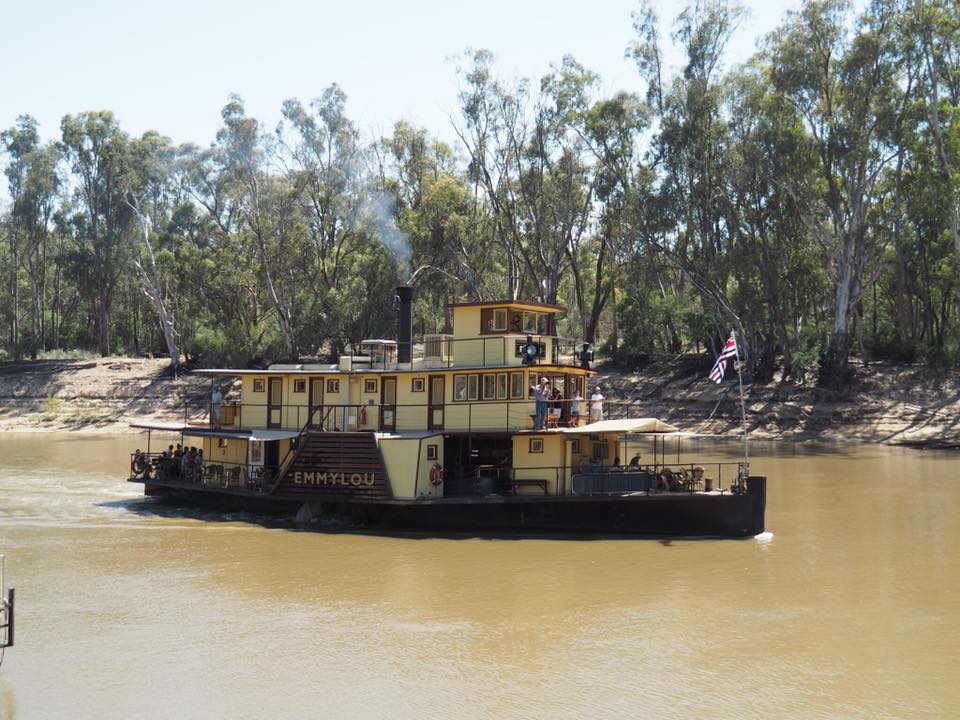 In the mid 70s to early 80s, paddle steamers started to be restored with a few savvy locals recognising that they could actually be wonderful tourism boosters. Today there are around 9 different Echuca paddle steamers that you can book an adventure upon.
We couldn't wait to jump aboard and cruise along the Murray River on one ourselves!
Echuca's Paddle Steamers
PS Canberra
Built way back in 191 in Goolwa, South Australia, the PS Canberra was our choice for our family's maiden voyage on the Murray River. We were promised the chance to Skipper the boat which made the kids both very keen to jump on board as soon as it docked in Echuca to take us board.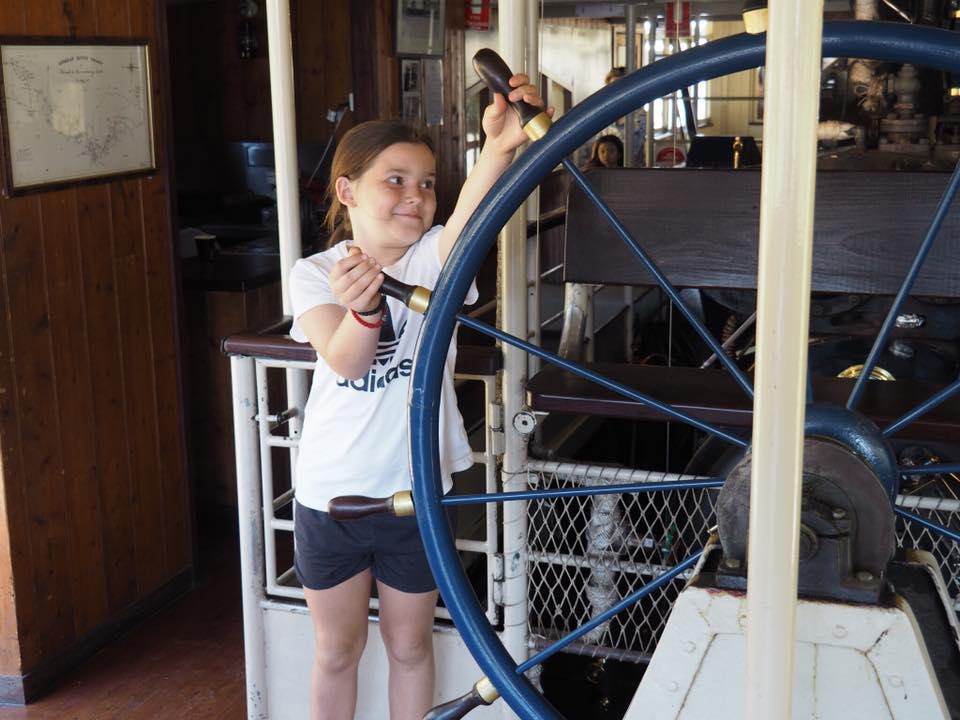 The PS Canberra was originally built as a single deck fishing steamer. By the 1940s is was being used as an excursion boat in Mildura by the Collins brothers who added an upper promenade deck. She arrived in Echuca in 1967 and hasn't left. The PS Canberra is quite unique as in 2003 she was fully restored, moving away from the diesel engine she had been later given,  and fitted with a 1923 wood fired Marshall steam engine.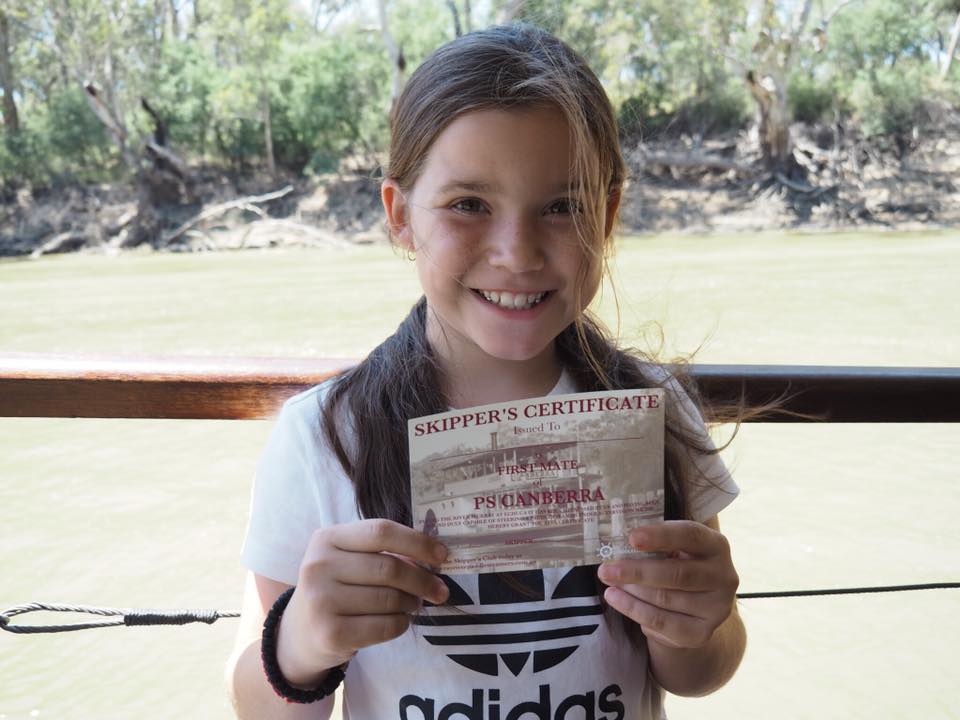 PS Pevensey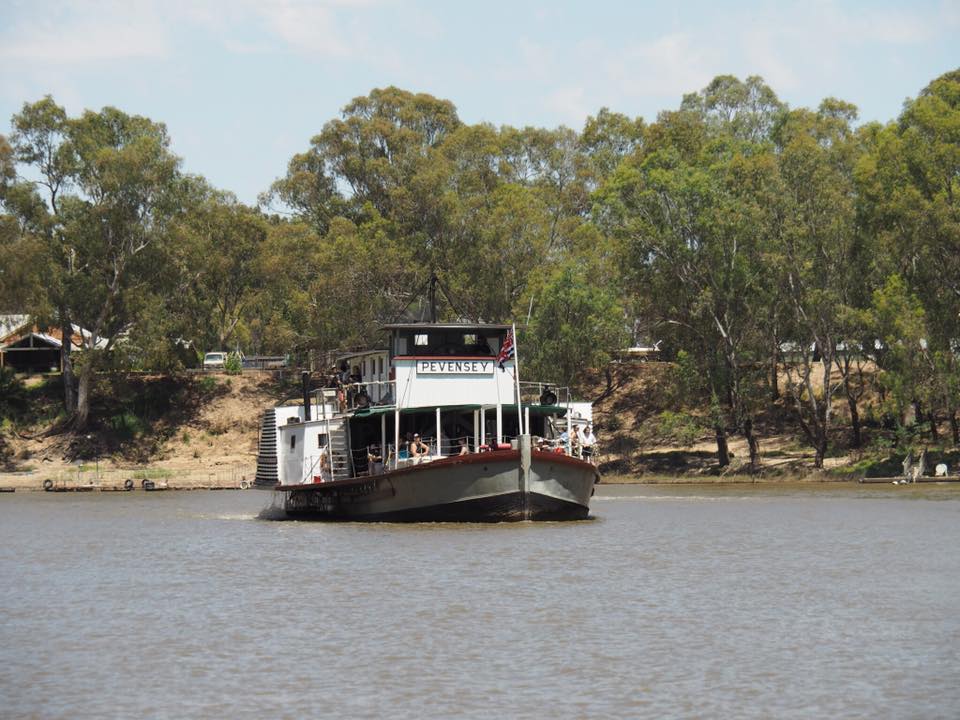 I have a soft spot for the PS Pevensey as she was featured in the mini series 'All The Rivers Run' playing the PS Philadelphia. This paddle steamers was built as a barge in 1910, and didn't actually become a paddle steamer until a year later when she was converted.
The PS Pevensey is a mammoth of paddle steamers featuring a 20 horse power twin high pressure steam engine and able to carry 120 tons in giant holds. In 1932 she was almost totally destroyed by fire but was rebuilt and ready to carry cargo again by 1939 before becoming redundant and docked at Mildura.
Echuca City Council purchased the PS Pevensey in 1973 and totally restored her in 1975 at Moama.
PS Emmylou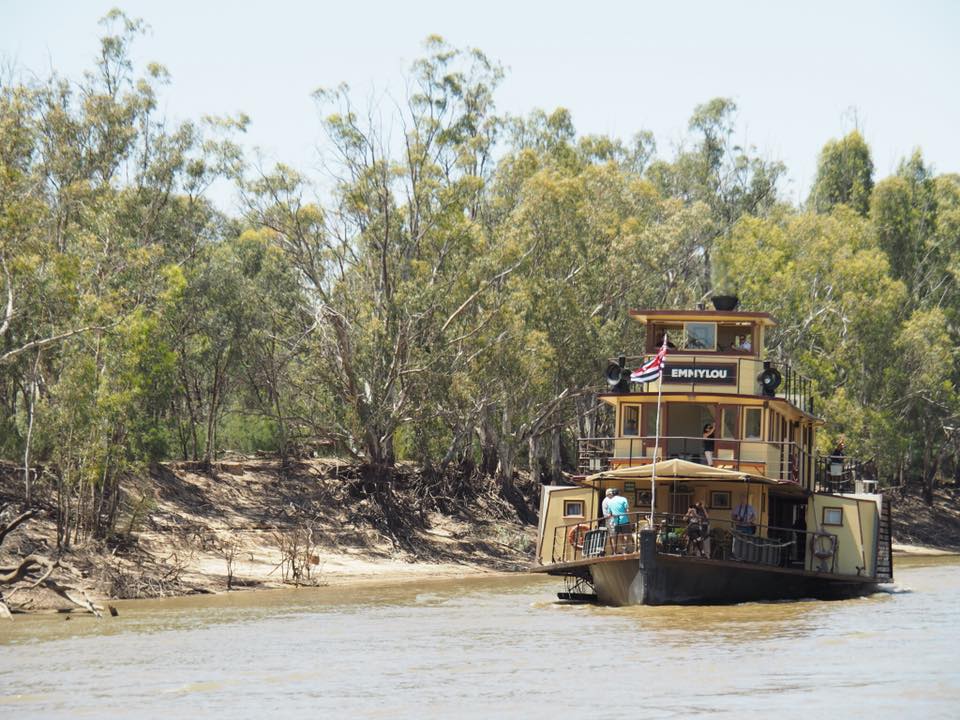 Interestingly, PS Emmylou is not an original paddle steamer from the 19th century. She was built in 1980-82 bit does boast a completely restored 1906 Marshal 7 Sons steam engine.
We originally booked a two hour lunch cruise on the PS Emmylou but moved across to the PS Canberra when we realised the kids could be Skipper on board. You can book a lunch cruise on the Emmylou which lasts two hours in length. She is also the only wood fired paddlesteamer to offer an overnight cruise in the whole world!
PS Adelaide
This paddle steamer is floating history being the oldest wooden hulled paddle steamer still operating in the world! Built way back in 1866, her original job was to ferry passengers between Echuca to Albury. By 1873 she had become a logging steamer, carting red gum from the Barmah Forest back to Echuca. From 1964 to around 1984, she was on display at Echuca's Hopwood Gardens, before being recommissioned in 1985.
PS Hero
I like to think that this Echuca paddle steamer is named after a Shakespearian heroine! Built in Echuca in 1874, PS Hero has had many roles on the Murray River including cargo steamer, a merchandise steamer, towing the logging barge "Canally". In 1957 she caught fire and actually sank into the Murray River. The Byrof family purchased her in 1989 and raised her from the depths of the Murray in 1998, fully restoring her to full first class luxury. She is available to cruise by private charter.
To learn about the other Murray River paddle steamers, head to Visit the Murray website.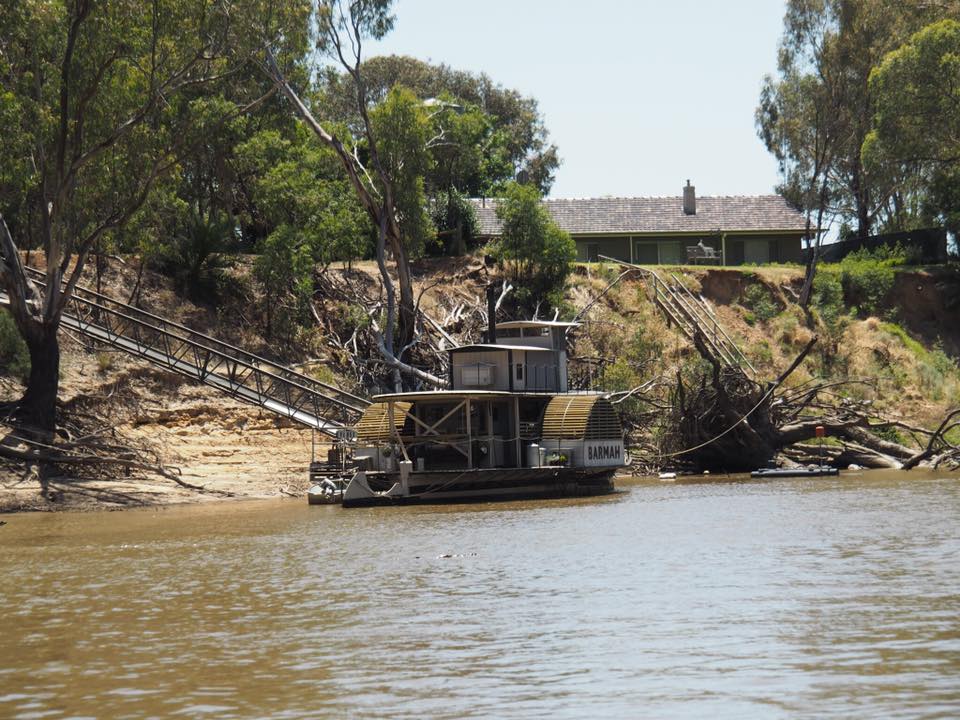 Booking Your Murray River Cruise on an Echuca Paddle Steamer
Echuca Moama has the largest operating fleet of Paddle Steamers in the world. You can choose to enjoy a cruise along the Murray River from Echuca for an hour, a few hours or even overnight. What's great, is that most are suitable for families and a few are accessible too!
You can book in advance or head directly to the famous historic Port of Echuca and book at one of the ticket booths (but on popular days this may leave you waiting later in the day as they book out quickly).
Prices vary, but a cruise on the PS Canberra will cost around $68.00 for 2 adults and up to 4 children. (check the weekly cruise schedule for details)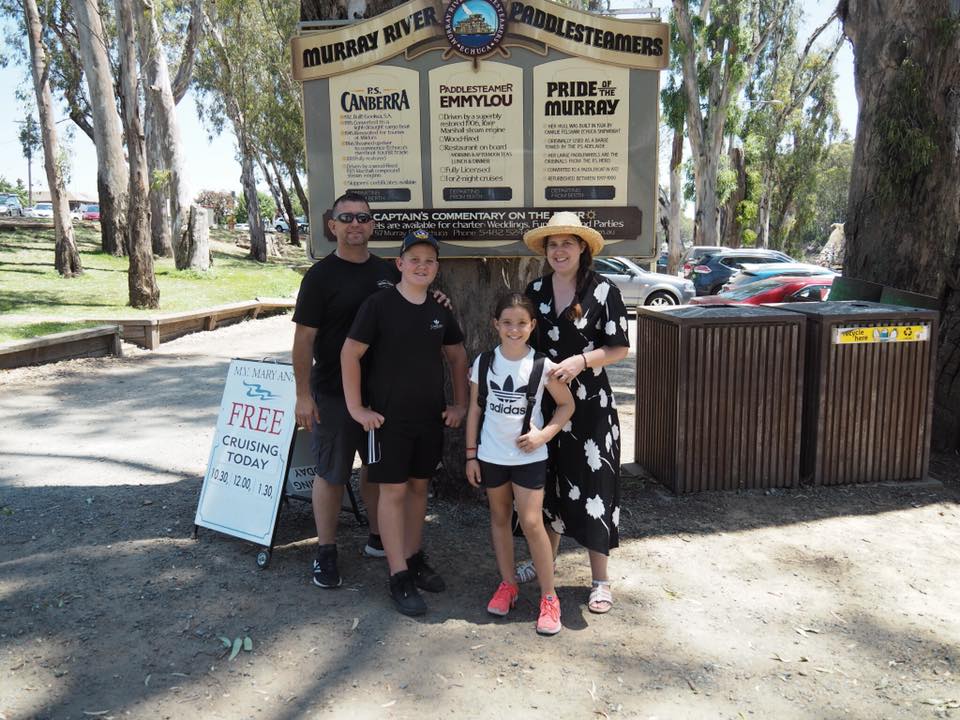 PIN THIS