There's something exciting about fire engines and fire fighters that draws our attention very early on in life, often from toddlerhood. Both Striker and Sunshine have been a little obsessed at different times and we've often found ourselves exploring the local fire station. Despite this, the Museum of Fire didn't appear on our radar until I was researching things to do in Penrith with kids. Do you know about it?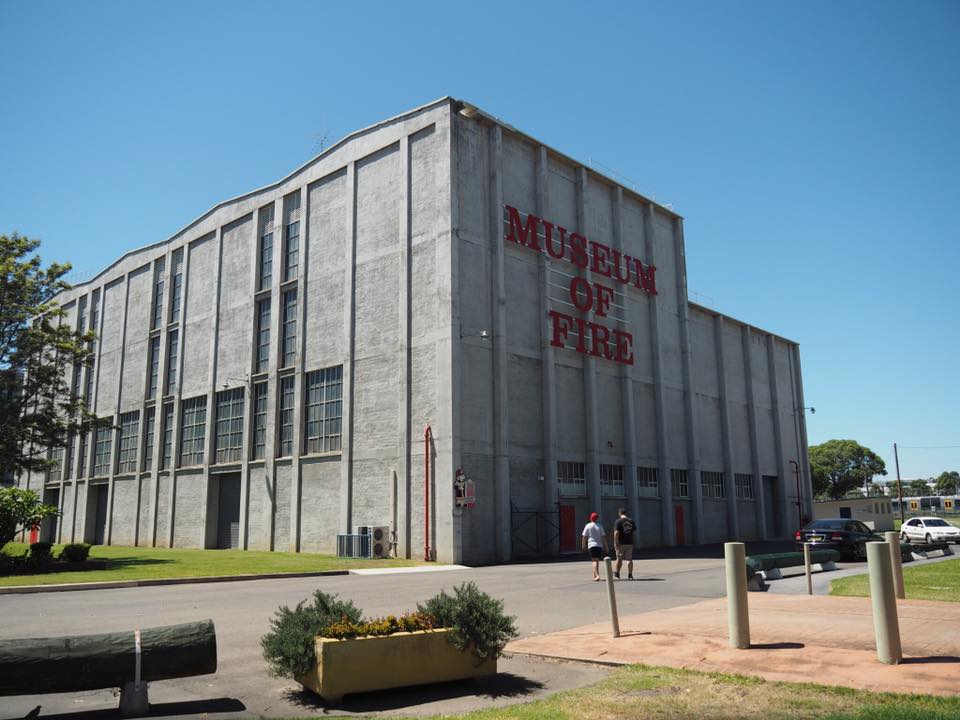 Museum of Fire : Things to do in Penrith with Kids
Penrith's Museum of Fire is a non-for profit, community run initiative which also happens to be Australia's largest museum dedicated to fire fighting, as well as one of the biggest in the world. We visited on a Sunday and were excited to discover that we had the Museum of Fire almost to ourselves.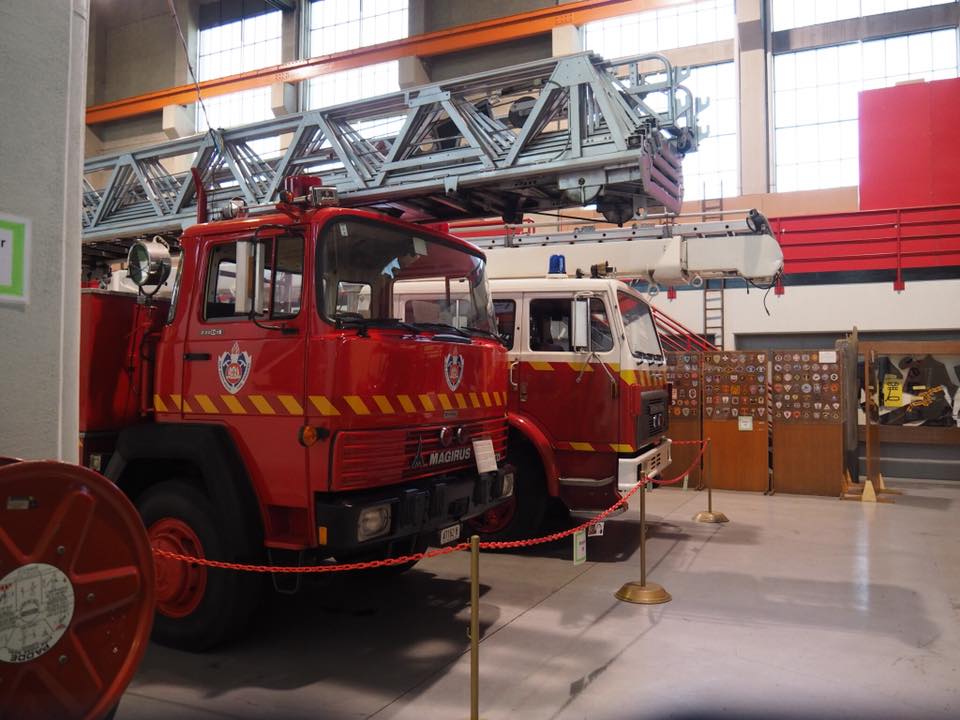 Museum Highlights
The Museum of Fire is a treasure trove of fire fighting gold. There are so many priceless finds if you look carefully. The whole family were in awe of the Castlereagh Street Sydney Switchboard exhibit which was originally installed back in 1909 and used right through until 1971. It's one not to miss.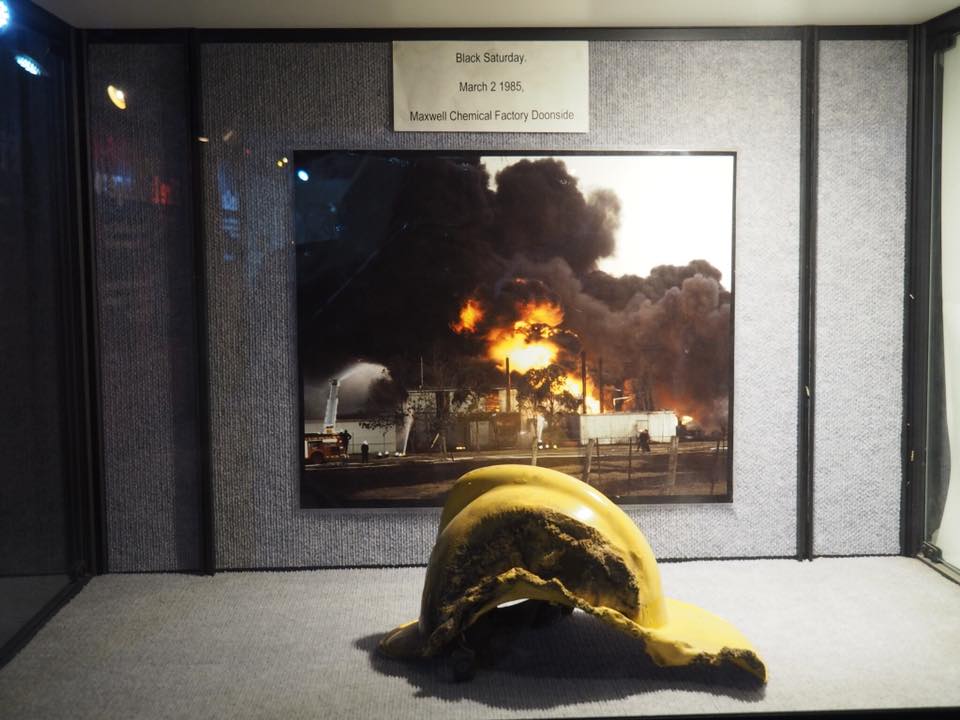 Make sure to look out for Station Officer Brian Duncan's helmet which he wore to a fire in Doonside back in 1985 when an explosion ripped through the site and hurled him backwards. You can see the damage to his helmet and then imagine the ferocity of the fire. Luckily he made a full recovery.
CLICK TO DISCOVER THE BEST THINGS TO DO IN SYDNEY WITH KIDS
Sunshine found a pair of leather gloves discovered in a fire very interesting. See if you can find them on your visit. You'll then see why they stopped her in her tracks.
Of course, the huge collection of fire engines are an incredible sight. You'll find a 1939 Leyland Crane, a 1929 Ahrens Fox PS2, and a 1891 Shand Mason Steamer amongst all the wonderful vehicles.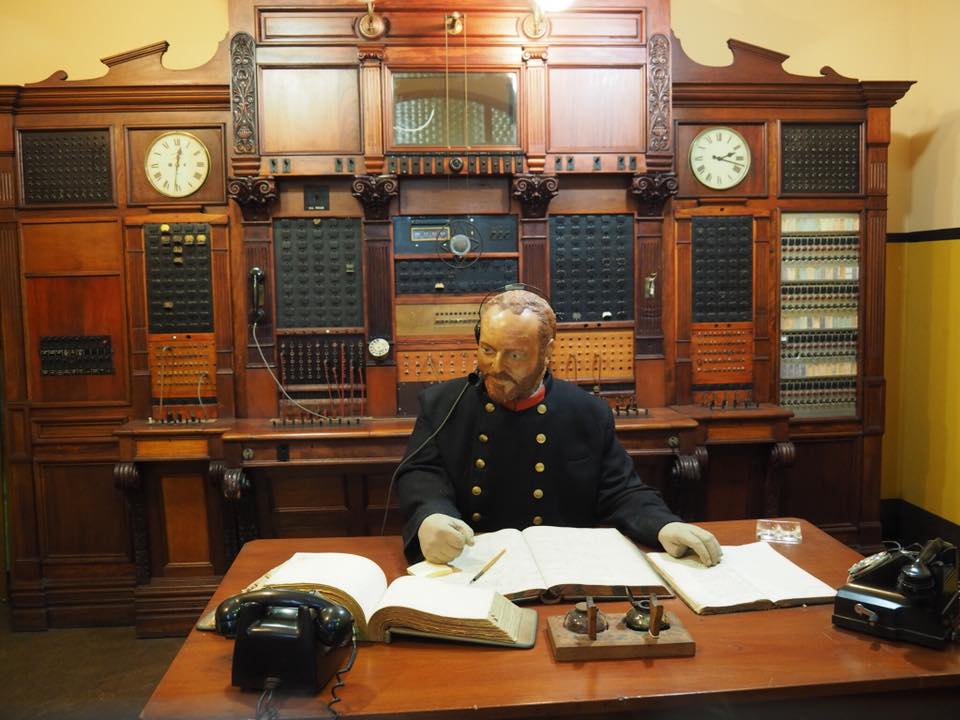 Visiting with Kids
The team behind the Museum of Fire have given a lot of thought to engaging children visiting the museum. They have developed a number of different strategies to get kids involved in their visit, and perhaps prevent them climbing on the rarer fire engines.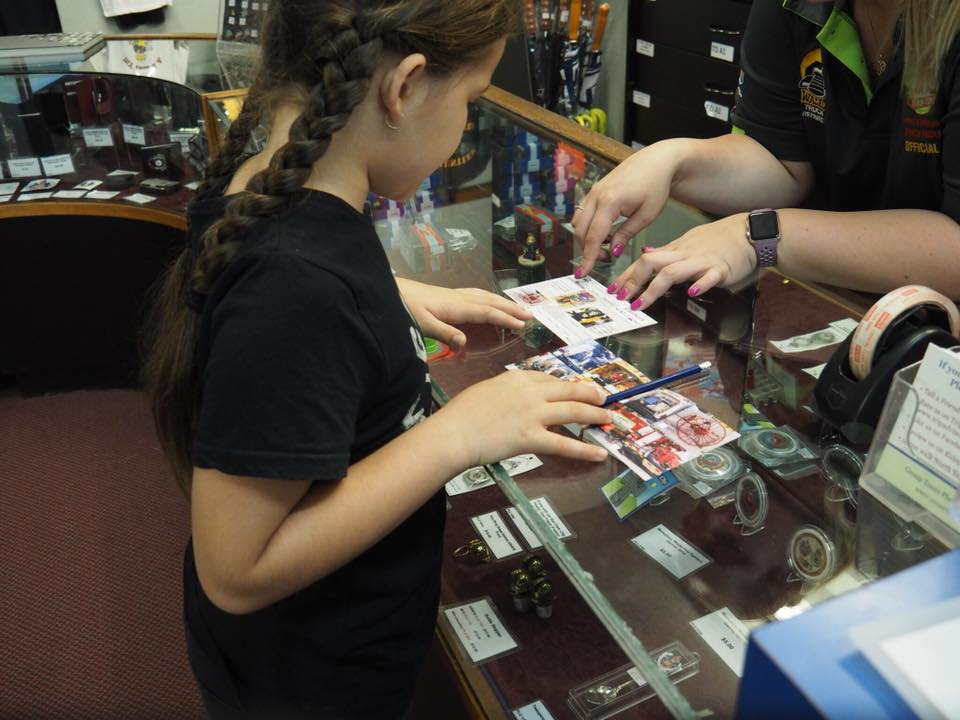 Junior Firefighters Zone
This area of the museum features a large number of fire engines that the kids can climb in, on and around. They can sit and steer them and push buttons whilst not actually travelling anywhere (thankfully).
On the day of our visit there were a number of tables set up with colouring activities, puzzle boards and a number of interactive spaces themed around fire fighting. The kids didn't want to leave!
CLICK TO DISCOVER THE BEST WATER PARKS IN SYDNEY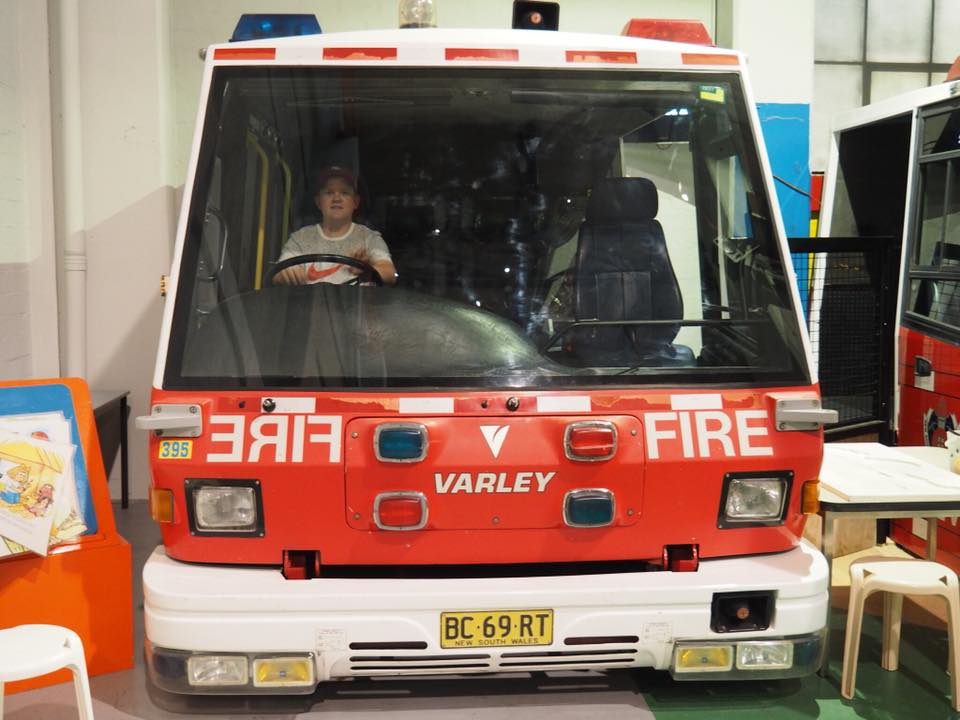 Scavenger Hunt
There are two interactive activities for kids to complete as they explore the museum, a Fire Spotting Trail for those aged 3-7, and a Scavenger Hunt Activity for those aged 8-14. Make sure you collect your free activity card and pencil at the Museum Shop when you enter.
Sunshine absolutely loved BOTH activities and raced around the museum completing the questions and identifying the pictures on the cards.  She was suitably rewarded at the end with a fire fighting pencil sharpener prize at the end.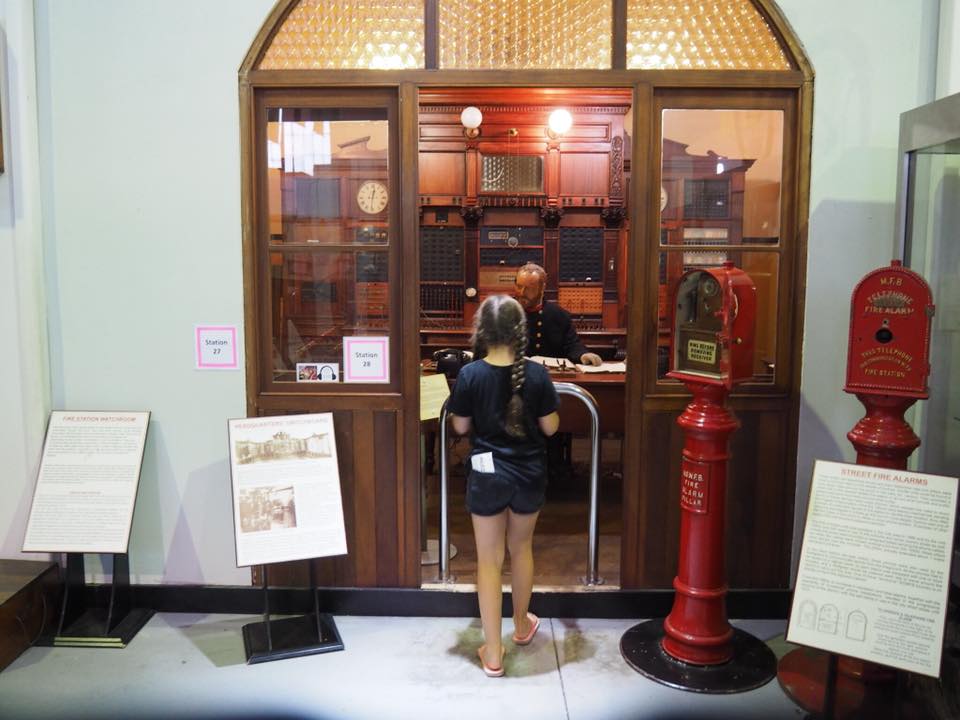 Junior Firefighters Audio Tour Challenge
I highly recommend downloading the free izi TRAVEL app before you visit the Museum of Fire. Once downloaded, select the Explore Guides and type Museum of Fire into the search bar. You will then be able to select the Junior Firefighters Challenge.
Unfortunately I didn't do this beforehand and the kids had already zoomed ahead as I was trying to set it all up. As such, I didn't review the challenge on this visit. Full details on what to do here.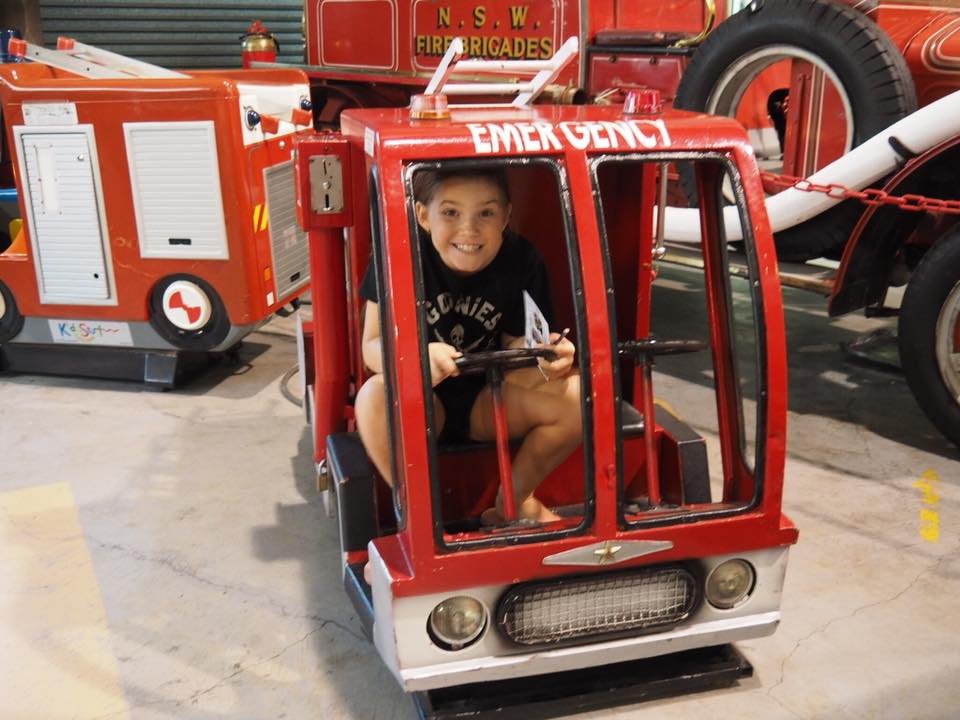 The Kids Verdict
So what did the kids think of the Museum of Fire? Is it one of the top things to do in Penrith with kids? Both Striker and Sunshine both gave it a huge thumbs up. They loved exploring each exhibit and learning about fire fighting over the ages, even spotting an old Japanese hand pump cart.
The scavenger hunt was Sunshine's favourite aspect of the Museum of Fire, while Striker was a fan of the Junior Firefighters area. It's definitely a place to visit when you're in Penrith although I would even say it's a destination within itself.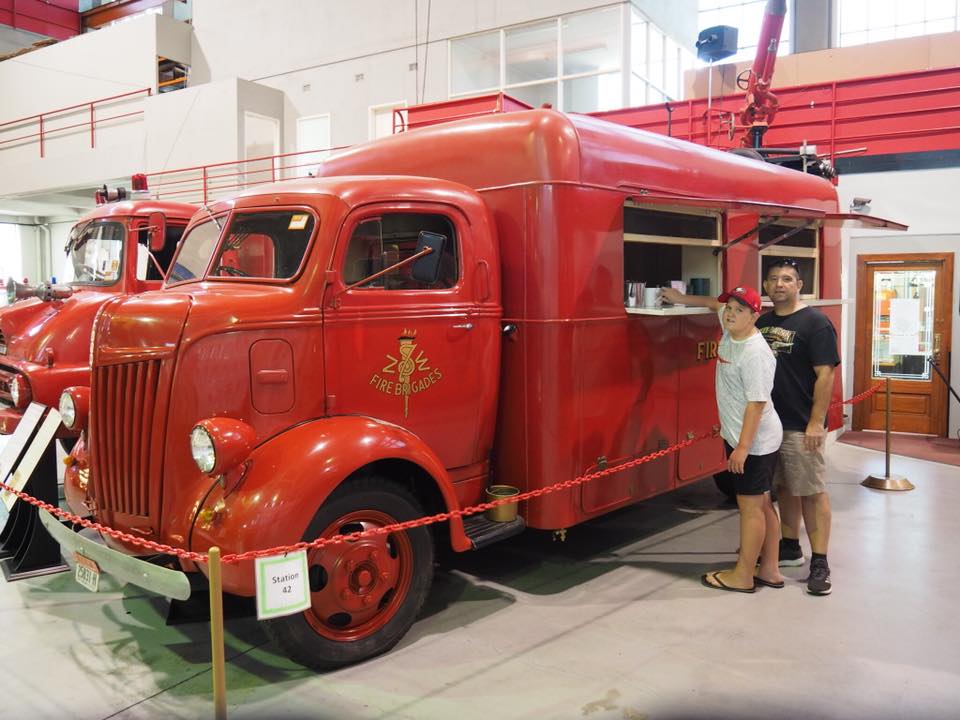 Museum of Fire Details
Address: 1 Museum Dr, Penrith NSW
Open: 9.30am to 4.30pm. (Closed Good Friday, Christmas Day, Boxing Day and New Year's Day)
Distance from Sydney CBD:  58.2 km from the Sydney CBD or approximately 55 minutes by car
Parking: There is ample FREE parking on site.
Website: www.museumoffire.net