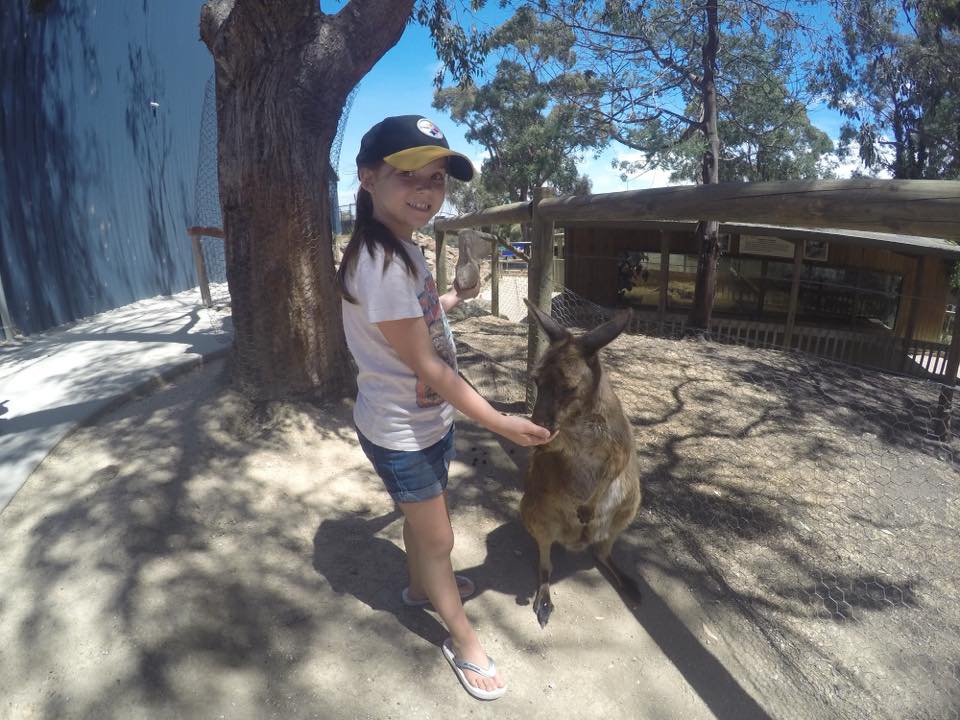 One of the first things I taught my children when we started visiting my parent's farm, which backs on to the Wombat State Forest, was to admire the native animals from a distance. I warned them not to walk up to the kangaroos that feed in the top paddock every afternoon. I said no to sticking their heads in the wombat hole along the lane way. No, they can't pick up copperhead snakes even with a stick.  They were disappointed. Aren't Aussie animals supposed to be cuddly? Um, no. They're wild animals who have had little interaction with humans. They are unpredictable. They are on survival mode.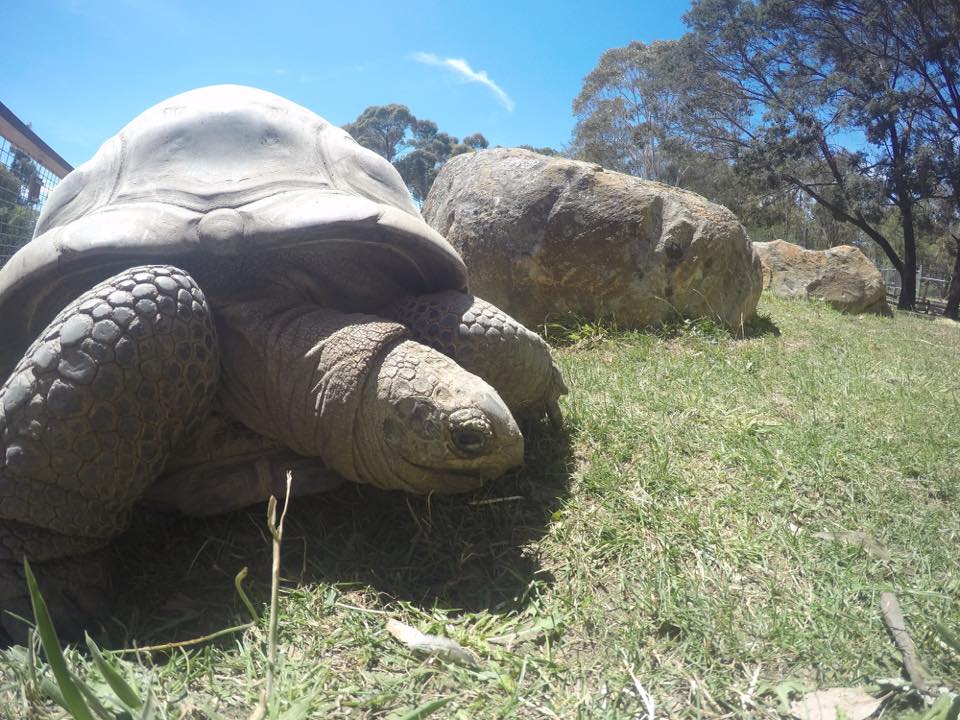 Hearing how enthusiastic they were to learn more,  my mum suggested I take the kids to Ballarat Wildlife Park. Here they could safely interact with 80 fairly tame kangaroos, koalas, wombats, and a variety of reptiles ranging from snakes to lizards and even a giant tortoise. Over Christmas we received a Ballarat Attraction Pass which included a trip to Sovereign Hill and Kryal Castle, as well as a trip to Ballarat Wildlife Park. We were super keen to head back to Ballarat so we could visit.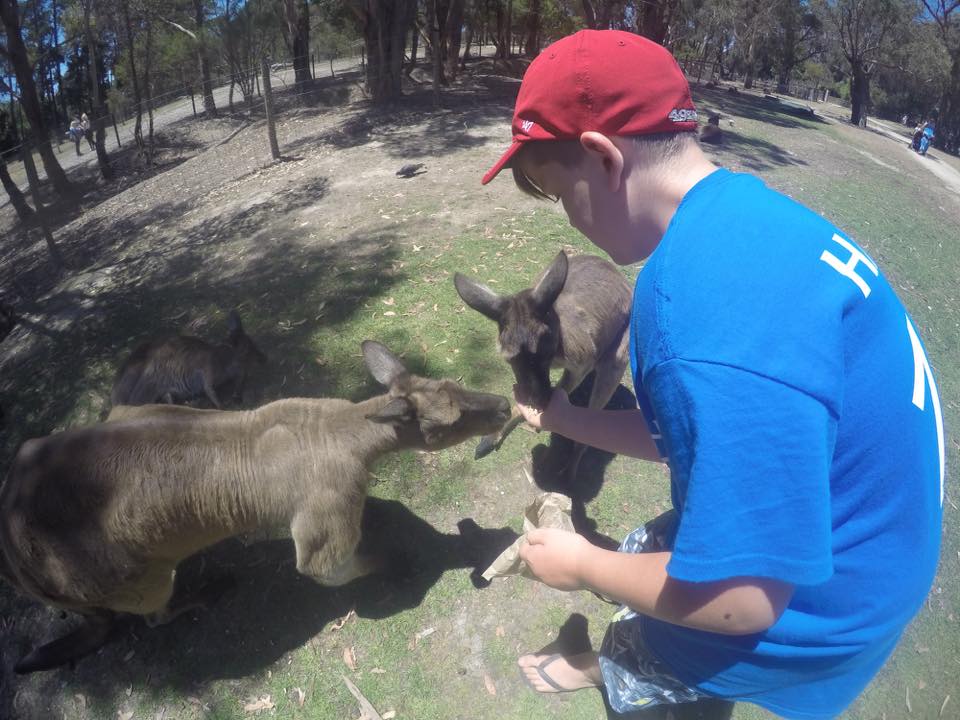 Ballarat Wildlife Park is a privately owned business which is run by the Parker Family. The park focuses on Australian animals although you will spot a few additions from our neighbouring countries and islands. When you visit you will be amazed by the number of kangaroos wandering around the entire site. Remember to buy some food when you arrive so you can feed them.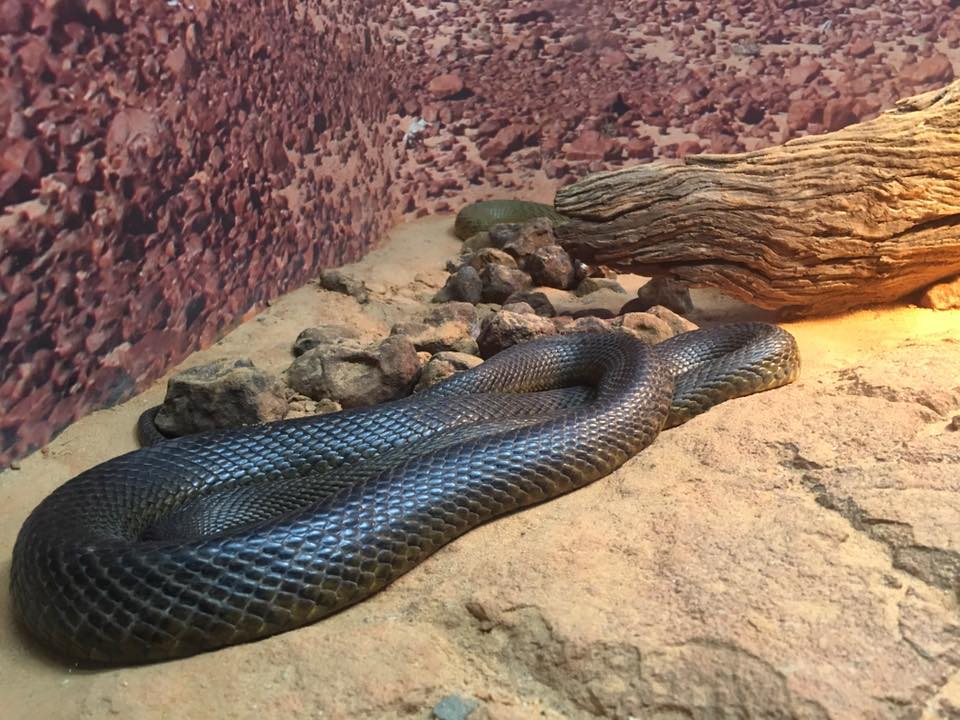 On arrival we headed straight to the reptile house where we spotted a number of different snakes, lizards and turtles before discovering the crocodile. The kids read the information about the animals in each exhibit and we made sure they read which ones were venomous. If you are on site at 1.30 pm each day you can head here for the snake show which is a little more interactive and an opportunity to ask the reptile keeper lots of questions.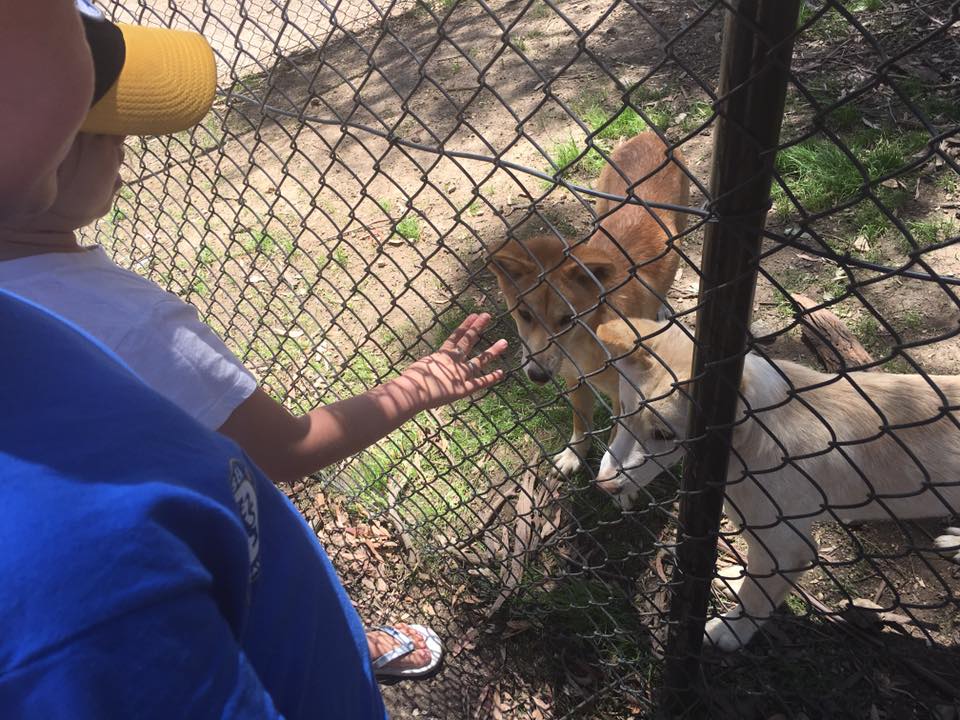 Leaving the reptile house, we headed to the animal nursery before spotting the dingoes which the kids headed straight towards. Dingos are Australia's original wild dog and its largest placental mammal. They are thought to have arrived here from East or South Asia around 4600 to 18,300 years ago if the most recent studies are correct. They rarely bark and are different to the domestic dog in many ways. The two we saw were very playful and kept approaching us to lick us through the fence. We can now say we've been licked by a dingo!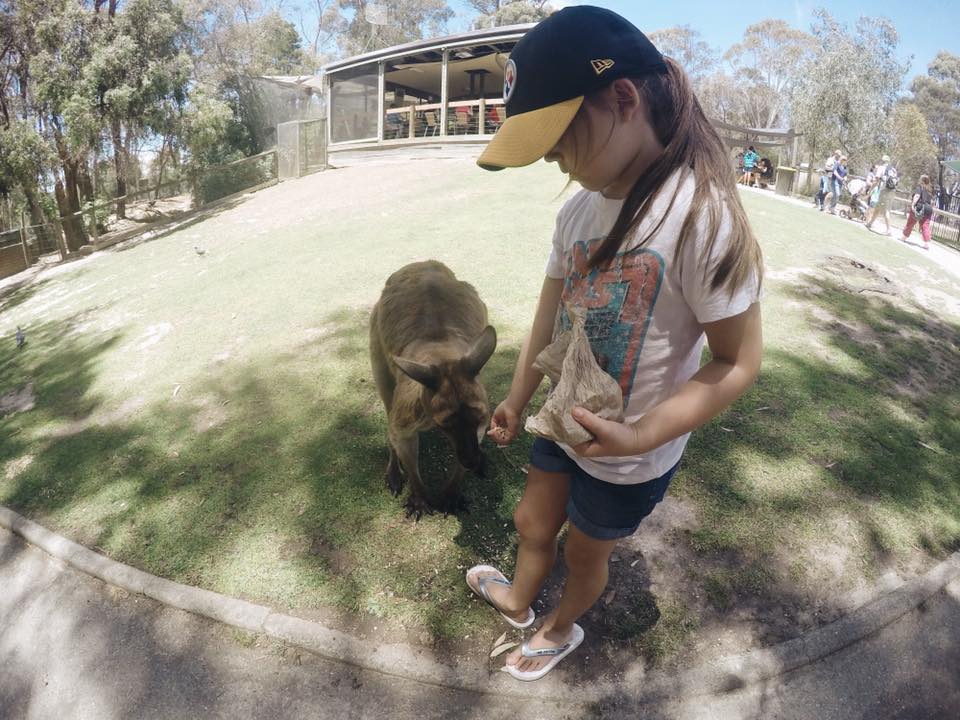 The kangaroos are scattered all around the park and kept drawing us back in. It was hard to pull away so we could watch the Wedge Tailed Eagle, wombats and quokkas. Sure enough, the less active animals didn't hold the attention of the kids who were happy enough to spend most of their time with the kangaroos.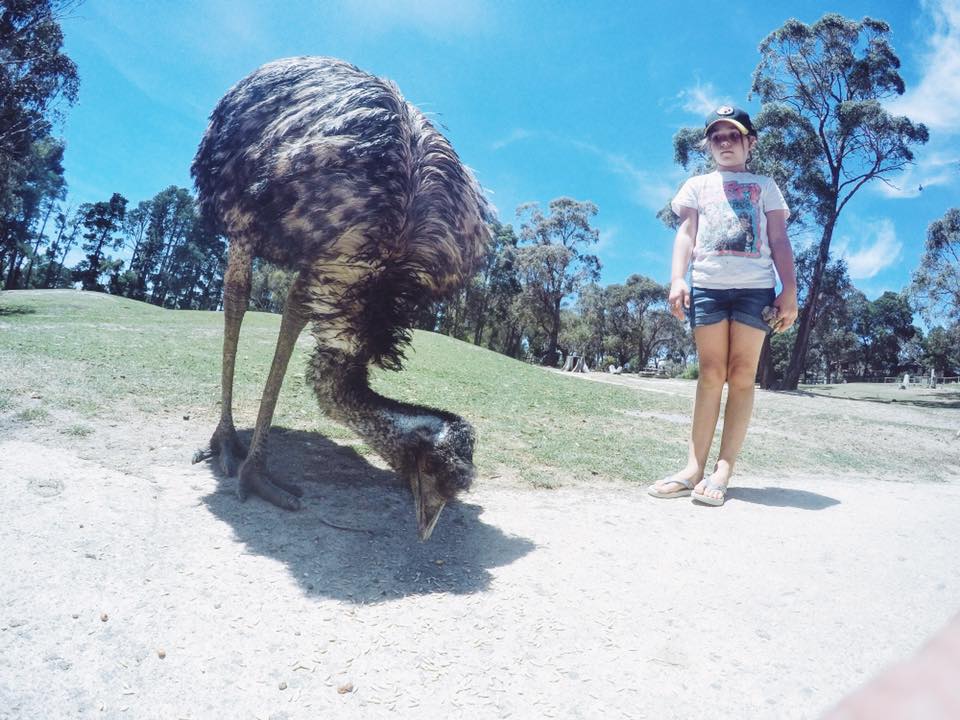 Be warned – there are emus on site too. For most of you this will be quite exciting. For me, this is terrifying. They are such scary birds. T and the kids had no such fear and bounded up to them so they could have a feed too. Argh! I kept a safe distance.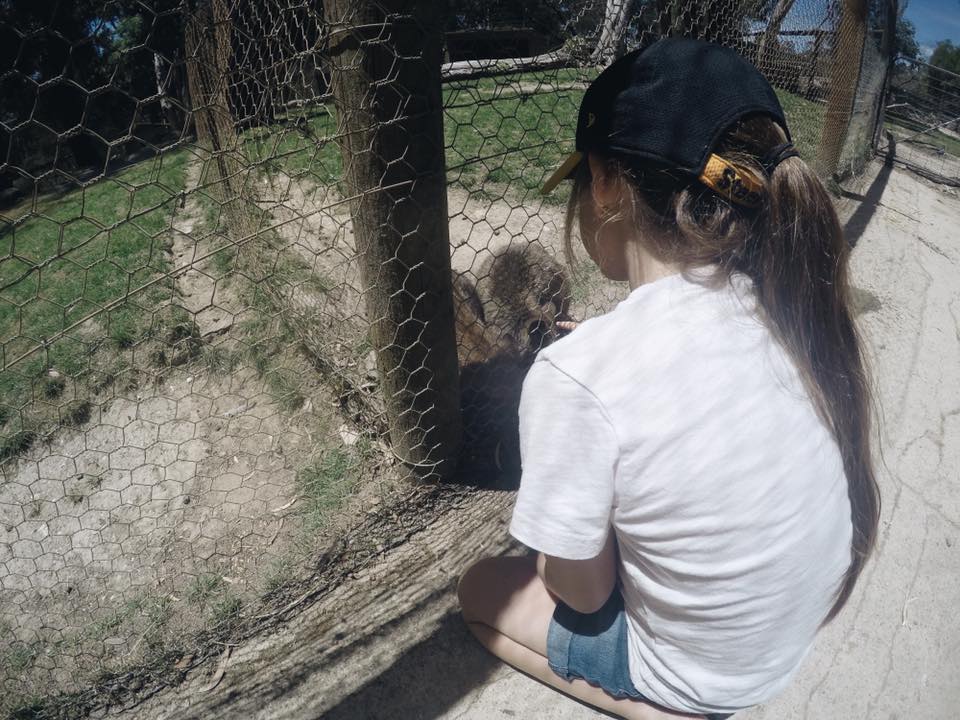 There's quite a menagerie of animals at the Ballarat Wildlife Park. It's a great place to head if you're in Ballarat to learn a little about our Australian wildlife. There's a cafe on site although there's also plenty of picnic tables if you wish to self cater. Look out for the Thylacine, also known as a Tasmanian Tiger, on display.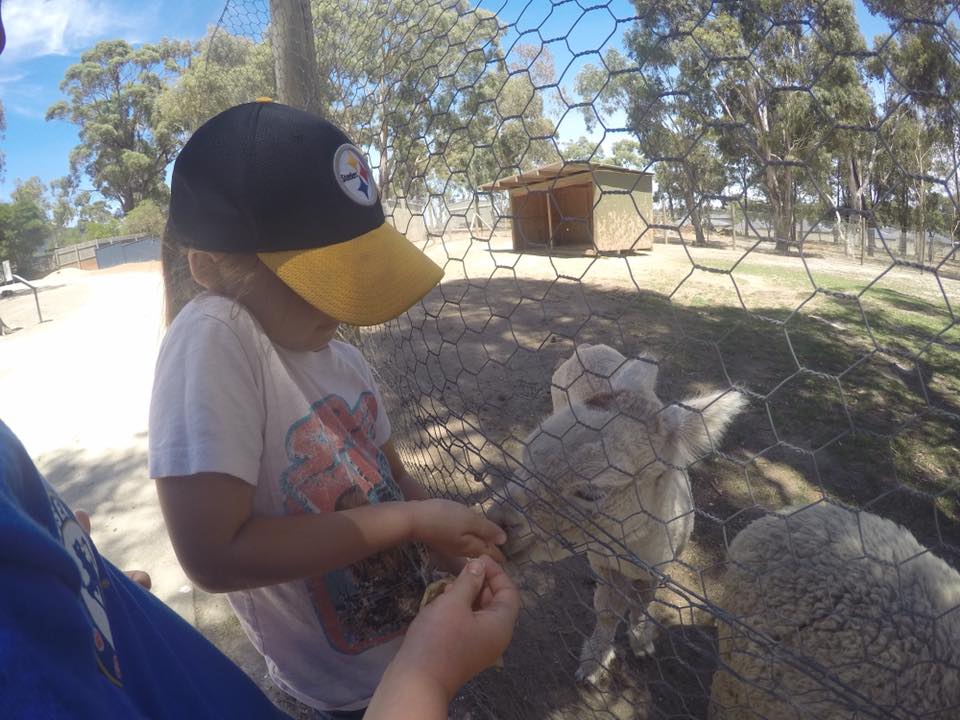 The Ballarat Wildlife Park  – www.wildlifepark.com.au is open daily from 9.00 am – 5.30 pm. Interactive Animal Shows are scheduled each weekend, public holiday and throughout the school holidays.  A family  ticket (2 adults + up to 4 children) is currently $85.00, although you can package your Ballarat trip attractions with a Ballarat Attraction Pass.
We were guests of Ballarat Regional Tourism. All opinions are our own.