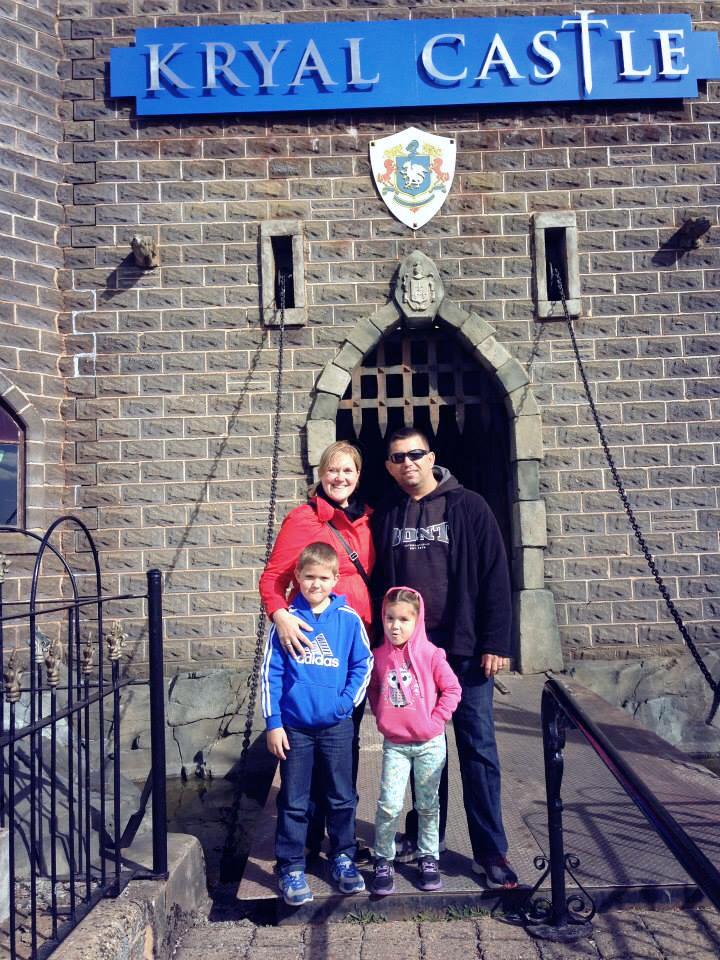 Our recent excursion to the My Lords and Ladies Medieval Fayre in Blacktown brought back memories of a holiday in Victoria last year when where we visited Australia's own medieval castle: Kryal Castle -kryalcastle.com.au. It was a miserable overcast day with a wild wind (I'm inclined to think Victoria is always like this in late April), but we took our chances thinking it was mostly undercover. The gamble paid off!
Back in my uni days, Kryal Castle was known for its rave parties before it closed down. A massive renovation and the site has reopened its doors with a complete restyling. A visit is quite an adventure: perfect for all age groups. There are 12 attractions across the location ready for exploring.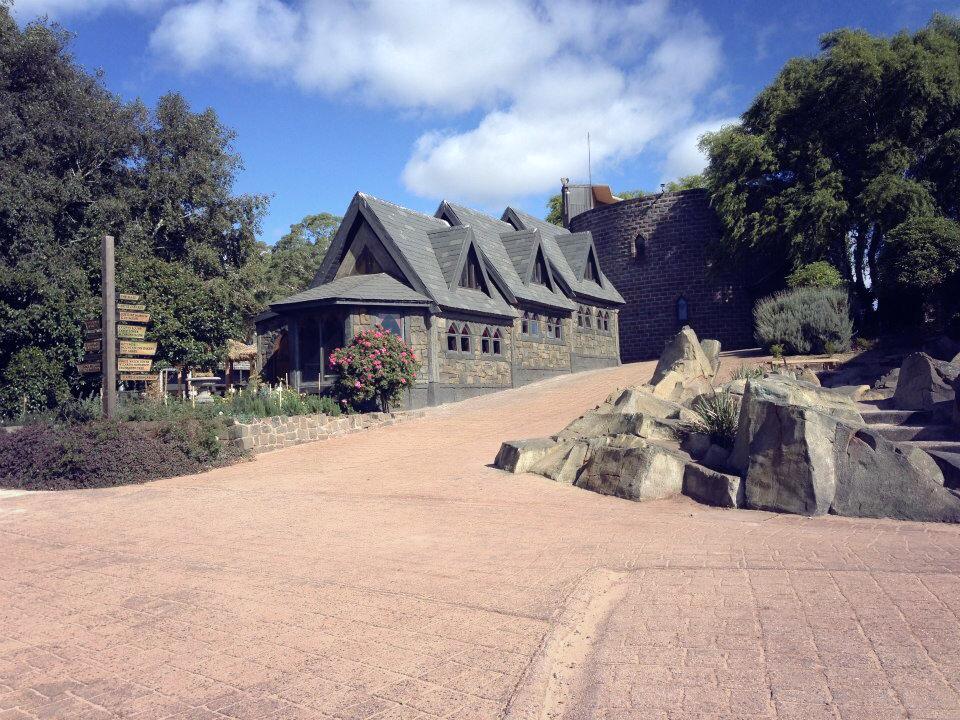 We started off at the Dragon's Labyrinth which was just off the entrance. It was pretty impressive. We came face to face with the beautiful She-Dragon, Ushnagh and uncovered the stories of King Arlen and Queen Cordelia. It was the perfect start to our adventures. Next stop was the Castle Arena where we were spectators to a number of sword fights and a lengthy joust. The drumming of the horse hooves and clashing of swords made it real and the kids watched mesmerised right until the end. They were a little scared afterwards when they were invited to try on the knights helmets but overcame this when they observed that they were just boys under all the armour.
The kids could have easily stayed with the knights for the remainder of the day. They fascinated them and they enjoyed finding out about the medieval times. With a little prompting we managed to move them on so we could explore more of the site. Our next stop was the Jesters Theatre where we watched a live show before heading off to the Wizard's Workroom in the Oggle Watch Tower.
If you love Harry Potter you will love the Wizard's Workroom which looks like it has come straight out of the pages of Rowling's novel. Although you won't find Dumbledore behind the cauldron, you will find a real wizard who interacts with the kids and steps them through the creation of a number of spells – one which ends with a bang! I wanted to stay! The Oggle Watch Tower could easily be a place to read a good book!
The grounds also contain a Torture Dungeon & Museum. There are signs at each entrance warning of the graphic nature of the dungeon. We explored the museum which was a real eye-opener but skipped the dungeon knowing that our kidlets imaginations are likely to get carried away with even the smallest hint of horror. We moved on to the maze to see if we could get lost!
There are so many more attractions within the grounds to explore from the cemetery to the round table. There is a little cafe on site to grab hot food, but we chose to pack a light lunch for our trip.
Krayl Castle is located on a foothill of Mount Warrenheip at Leigh Creek, just north of Dunnstown and 8 km east of Ballarat. Entry will set you back $89.00 for a family of four (2 adults + 2 children) and it is open Weekends, School Holidays and Public Holidays 10am – 4pm (last admission from 3pm) during winter.