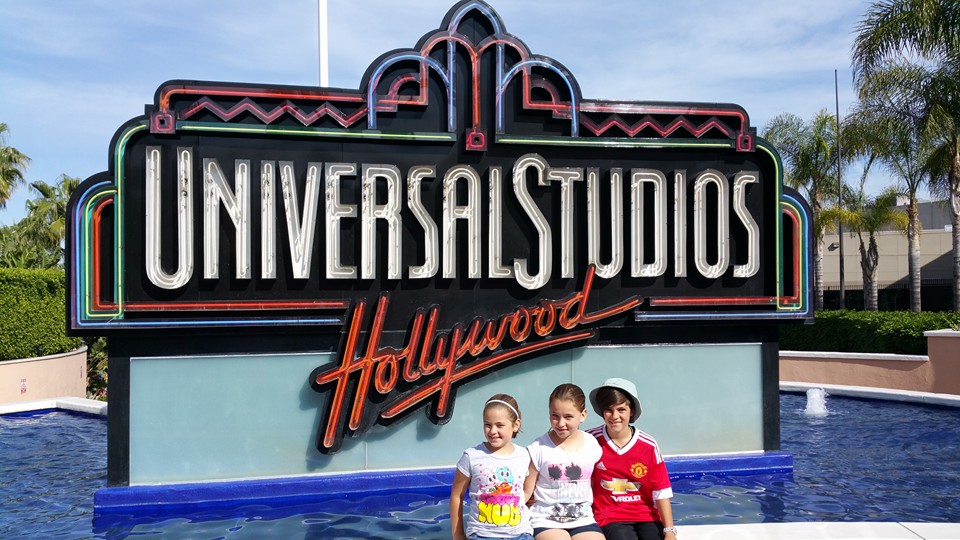 On our last visit to Universal Studios Hollywood I caught a glimpse of a large construction site. I was curious and asked what was being built. To my dismay we were a year too early to experience The Wizarding World of Harry Potter.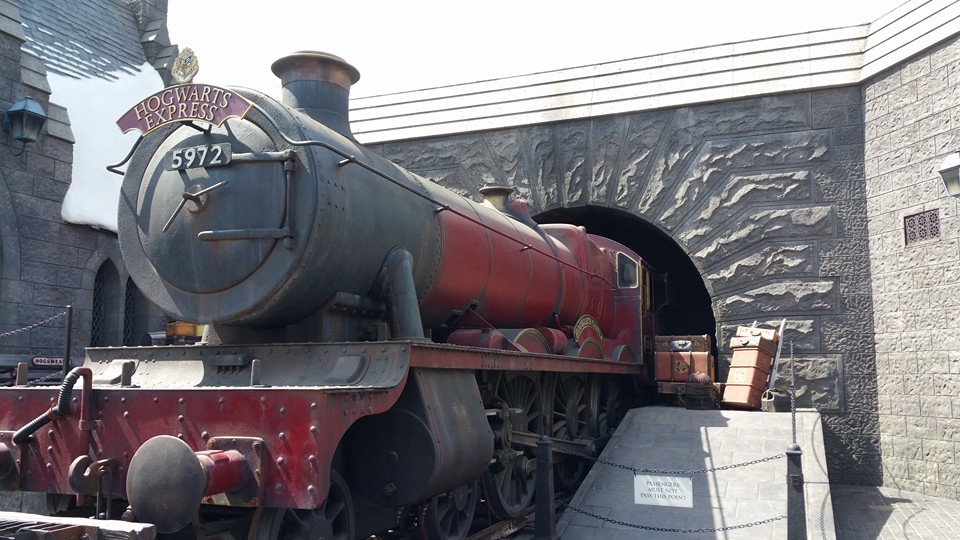 If you don't know me you will not be aware that I have been quite obsessed with Harry Potter for almost twenty years (yes – it celebrates 20 years next year!!) I have all the books, the movies, the scarf…. It gave me goosebumps thinking that I could experience the world in real life, or as close to real life as possible.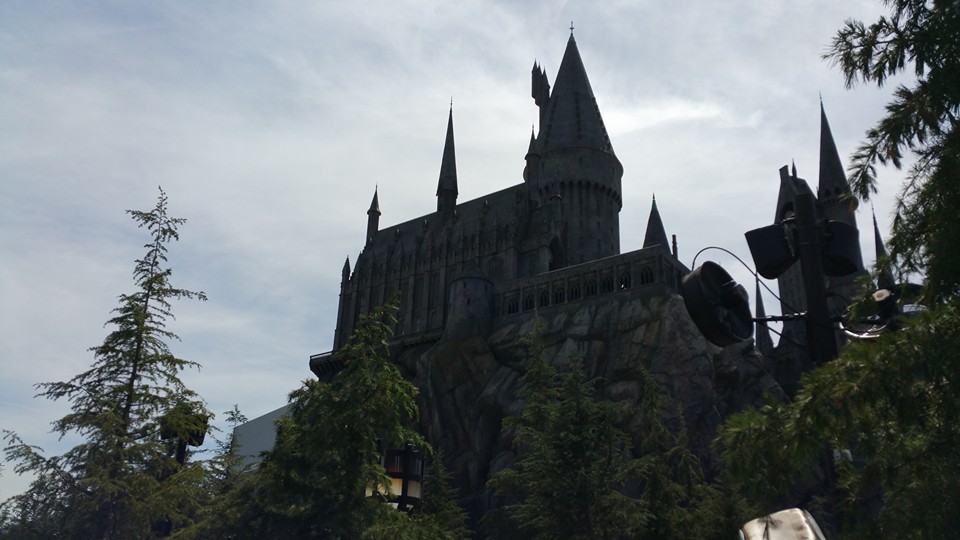 When the other half of The Adventurous Five headed over there for the opening they promised to document their adventure for me. Oh my, what they captured blew me away.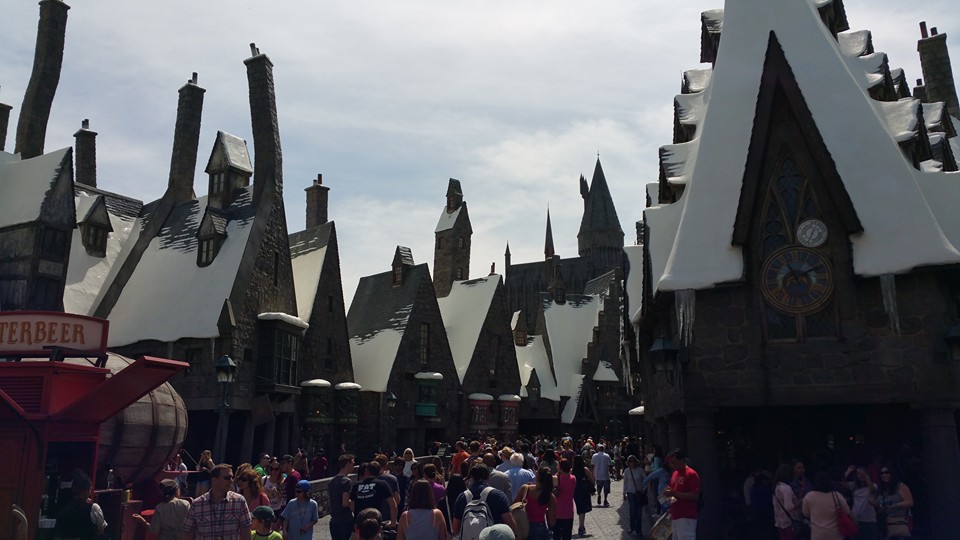 So what was the new attraction like? Amazing. You can wander through parts of Hogsmeade and Hogwarts and imagine that you are walking in the footsteps of Hagrid or Harry or even Ginny. The craftsmanship is breathtaking.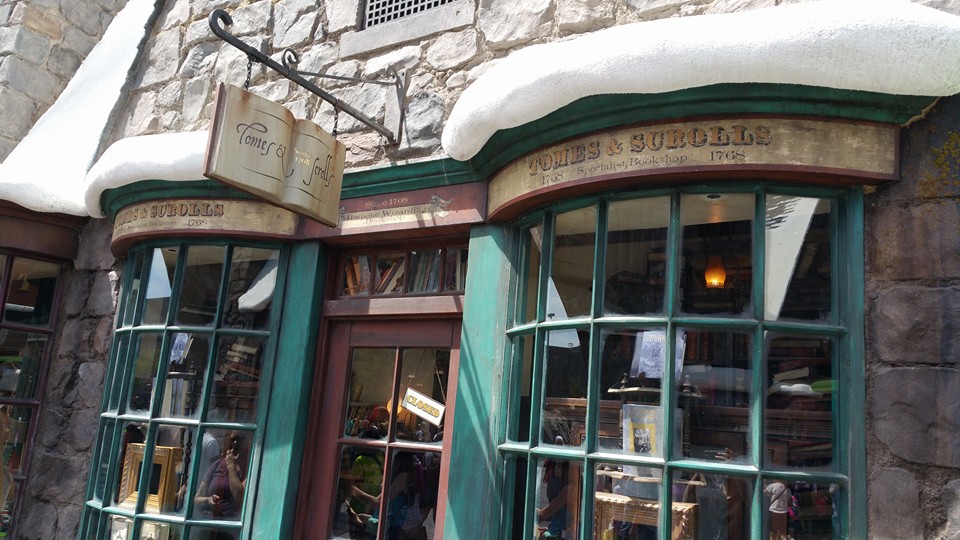 The attraction's main ride is Harry Potter and the Forbidden Journey. Before jumping aboard you put on Quidditch inspired 3D goggles and head off  – the first Harry Potter ride across the parks to incorporate 3D technology. I think it is probably within the top 10 theme park rides of all time – big call but if the kids reaction to it was anything to go by, it deserves it. I recommend buying Front of the Line passes as this ride is certain to have the biggest lines in the park. A word of warning, it moves you back and forth, side to side, up and down. You might need to consider whether your kids are up to it before going.
Now if I was to visit, Ollivander's Wand Shop would be at the top of my bucket list. I love, love, love the idea of visiting THE wand shop where much of the HP magic began so I can source my own wand. You do have the choice to buy a run-of-the-mill replica or a specialty wand which will then give you access to 11 different interactive stations around Hogshead. The kids couldn't contain their giggles as they told me all about the people in Griffyndor outfits flicking their wands in crowds at shop window displays so they owls would move around. My inner child finds that so exciting.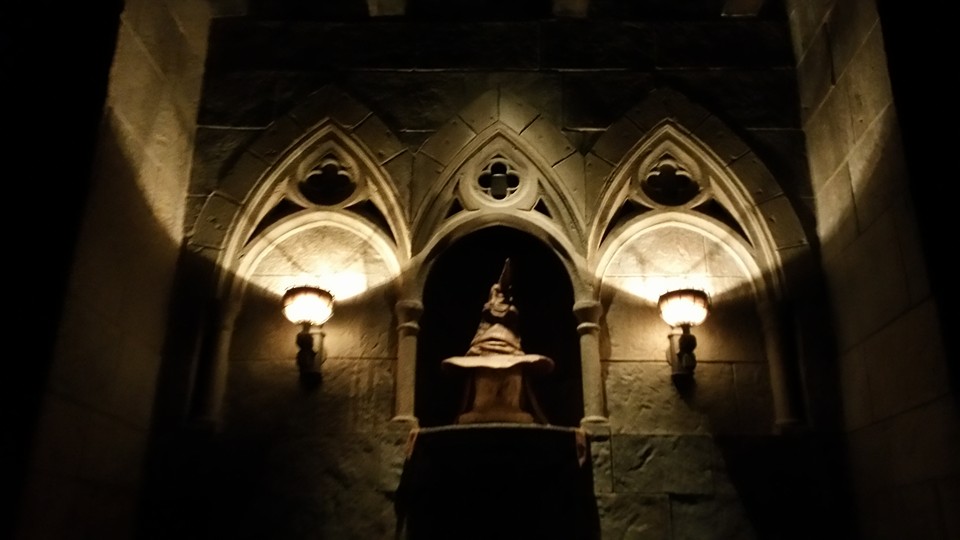 The kids did report that there was no wait time for the Flight of the Hippogriff as it only goes for around 20 seconds. I'm not sure if that's exactly true – perhaps they just felt it was over quite quickly?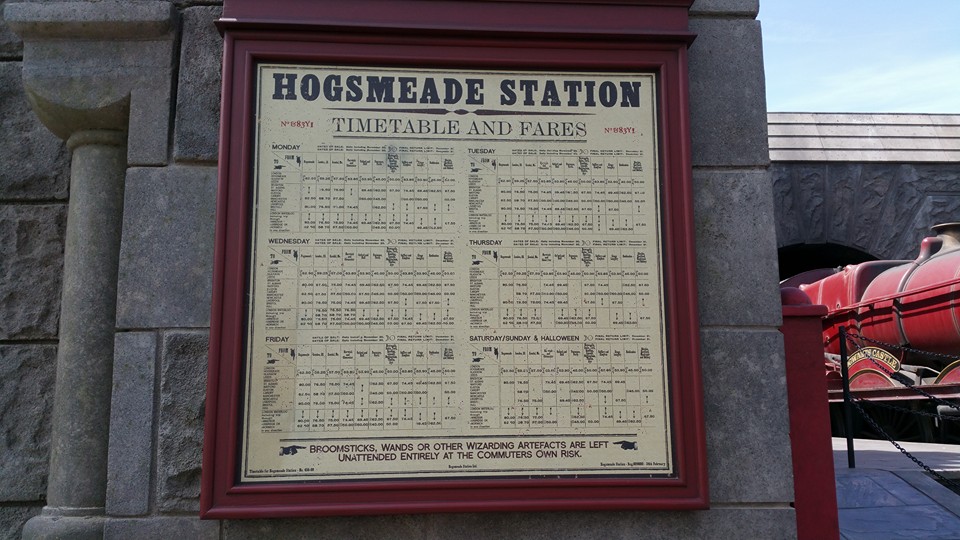 Our little family is planning a trip to Japan in 2017 and I'm fairly convinced that Osaka will be on our itinerary so we can compare the two attractions. Have you been to either? What were your thoughts on either park?