Exploring the Wizarding World of Harry Potter at Universal Studios Japan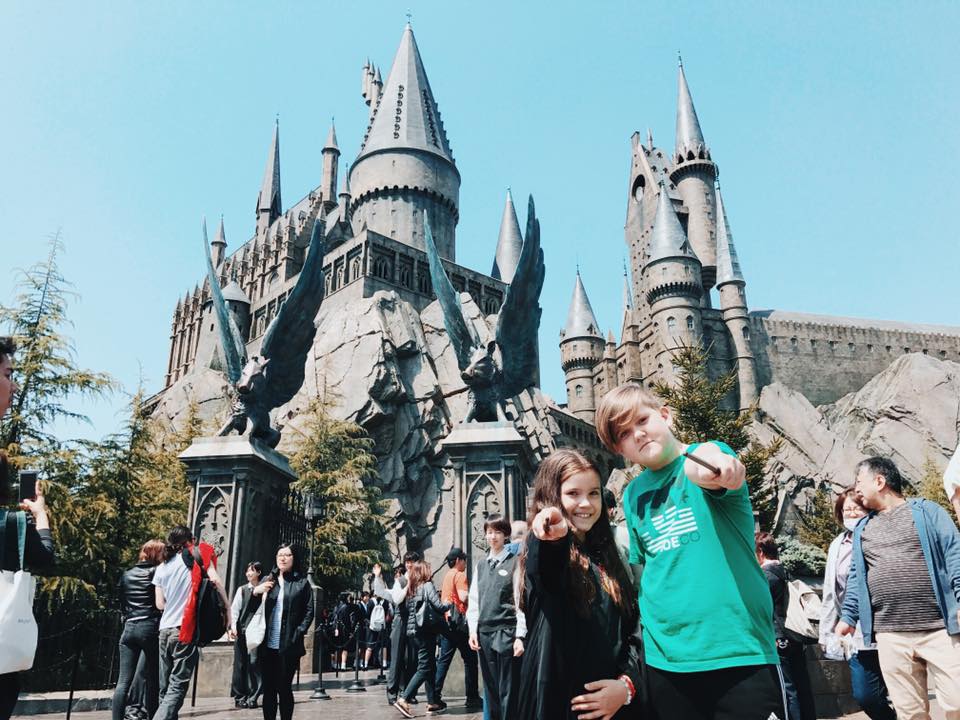 "No story lives unless someone wants to listen. The stories we love best do live in us forever. So whether you come back by page or by the big screen, Hogwarts will always be there to welcome you home." ― J.K. Rowling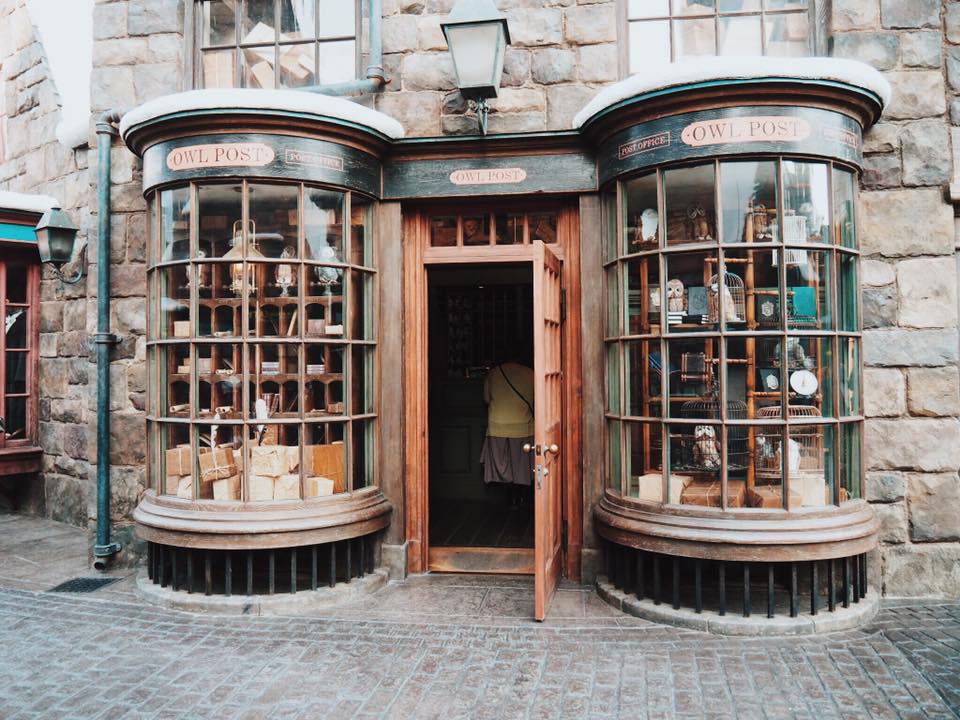 It was almost twenty years ago now that I was studying literature at university and picked up a new novel, Harry Potter and the Philosopher's Stone. I was hooked, so much so that I actually lined up for the next book when it was released and repeated this behaviour again and again. Then the movies were made, and I went to all of them. If I had my way, Striker and Sunshine may have ended up being called Rubeus and Hermione. I am THAT obsessed with the story.
I couldn't wait to pass on the story to Striker and Sunshine, but I was very patient and waited until just after our USA trip when the kids were 7 and 9 (and after I had recovered from visiting Universal Studios Hollywood a few months too early to enjoy the Wizarding World of Harry Potter which opened AFTER we left). To my absolute delight, they both loved it as much as me and when we planned our trip to Japan both had The Wizarding World of Harry Potter at Universal Studios Japan at the top of their Bucket List.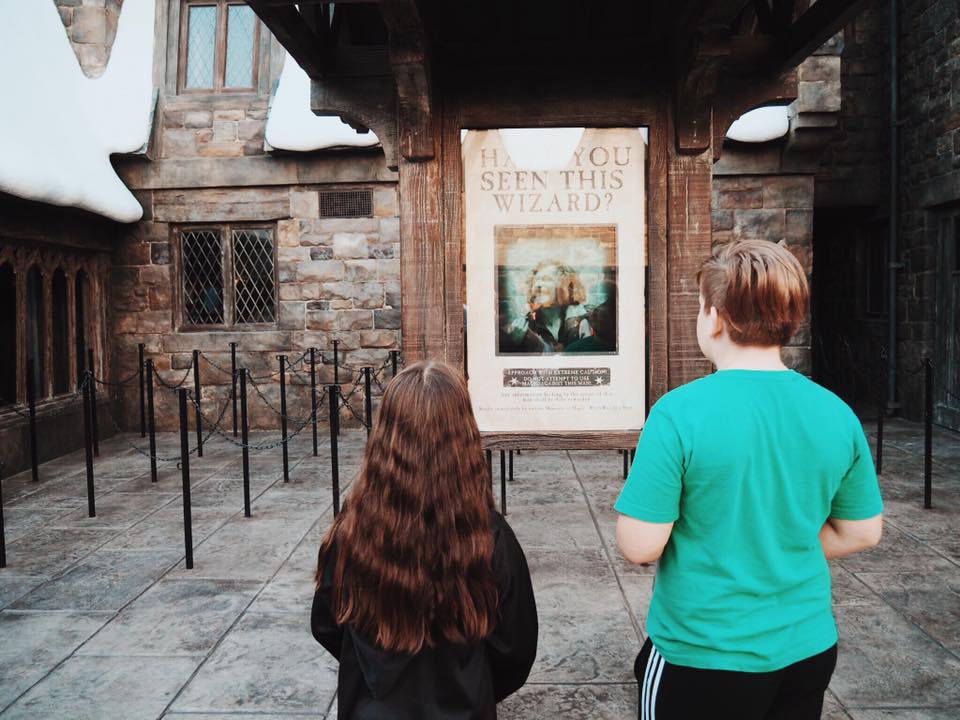 A visit to the Wizarding World of Harry Potter at any of the Universal Studios is a Kid Bucket List must for any true Harry Potter fan. It's a chance to immerse yourself in Rowling's fantasy. Not only will you have the unbelievable chance to see Hogwarts and ride a broomstick, but you'll also be able to explore the village of Hogsmeade, drink butter beer and find your very own wand, or rather let a wand find you, in Ollivanders.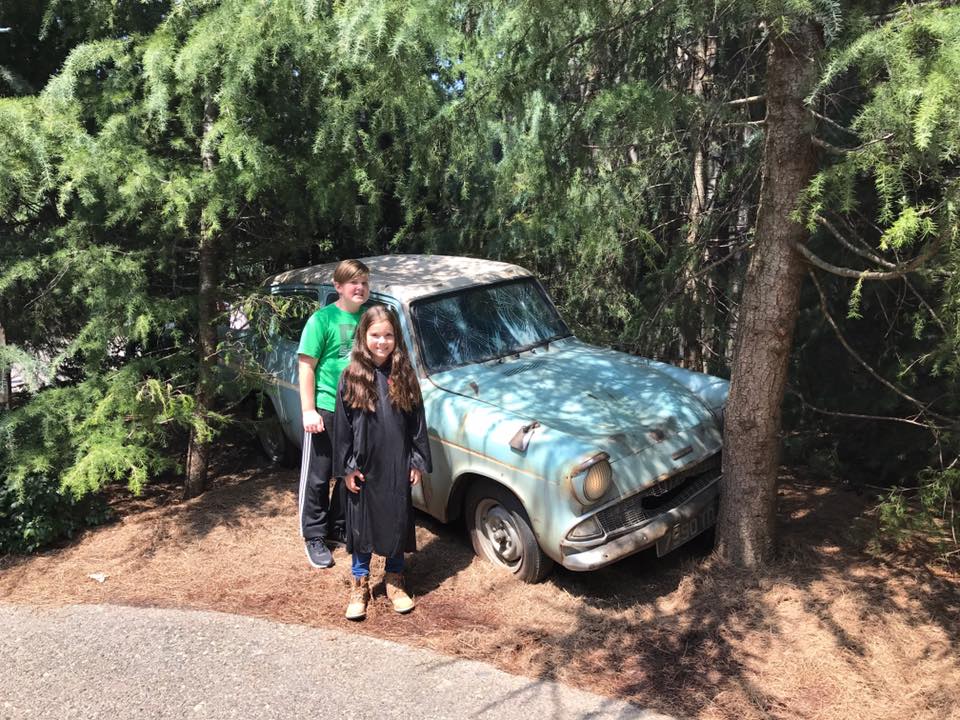 Gaining entry to the Wizarding World of Harry Potter at Universal Studios Japan is easy. Look for the path that leads into a forest. As you enter the woods you will hear Hedwig's Theme echoing through the trees. I had goosebumps and both kids started racing inwards, they were impatient to see what was ahead until they stumbled on the Flying Ford Anglia from Harry Potter and the Chamber of Secrets. Fans will recall how the Weasley boys rescued Harry in this car from Privet Drive where he had been locked up by the Dursleys'. Ron and Harry then used it to get back to Hogwarts after Platform 9 3/4 was sealed by Dobby. Unfortunately they crash landed it into the Whomping Willow.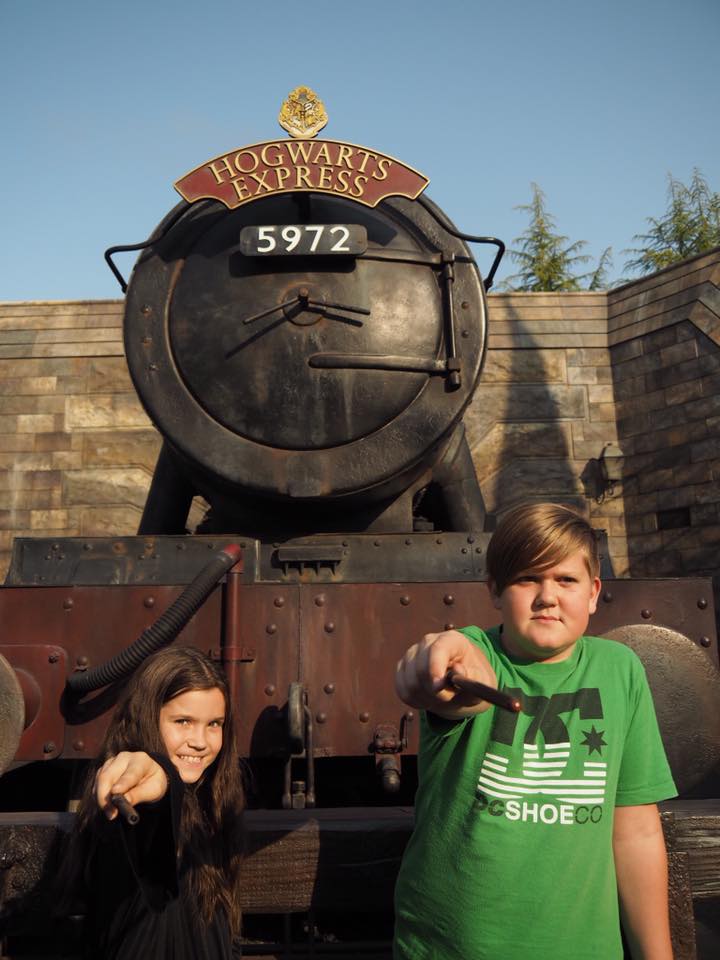 After the kids initial excitement over the Flying Ford Anglia had died down we continued our walk to Hogsmeade. Walking through the gates we instantly spotted the life-sized Hogwarts Express steam train and conductor. Yes, yes! We were in the Wizarding World of Harry Potter! I was overwhelmed and became a little teary. Finally!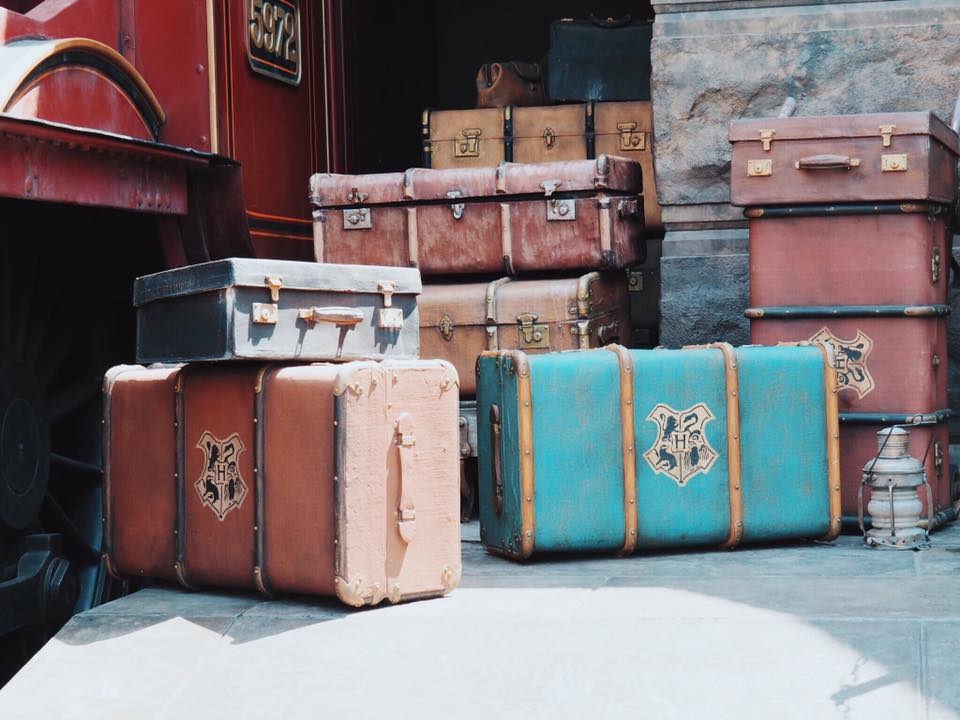 While the rides were beckoning to us, both kids were actually quite keen to head to Ollivanders where a wand would choose them. There was a small line to get in, but we joined it and 10 minutes later we were inside where the doors was closed and Ollivander himself appeared to work out which wand was suitable for who. During this small immersive scene, Ollivander chooses one child from the audience to match with a wand. On this occasion we missed out, but we then moved into the larger store where the kids chose their own wands.



If you select a special "Wand Magic" you are able to cast spells around the Hogsmeade which we all found really exciting. Sunshine chose a 10¾ long, vine wood wand with a dragon heartstring. You may know it simply as Hermione's wand. Striker, much to my dismay, 10″ long, hawthorn wood wand with a unicorn hair core. This was also Draco Malfoy's wand (I'm still choking on this fact). Only Sunshine's wand worked within Hogsmeade and we spent a few hours across the day moving between the magic stations casting spells. The kids were in their element.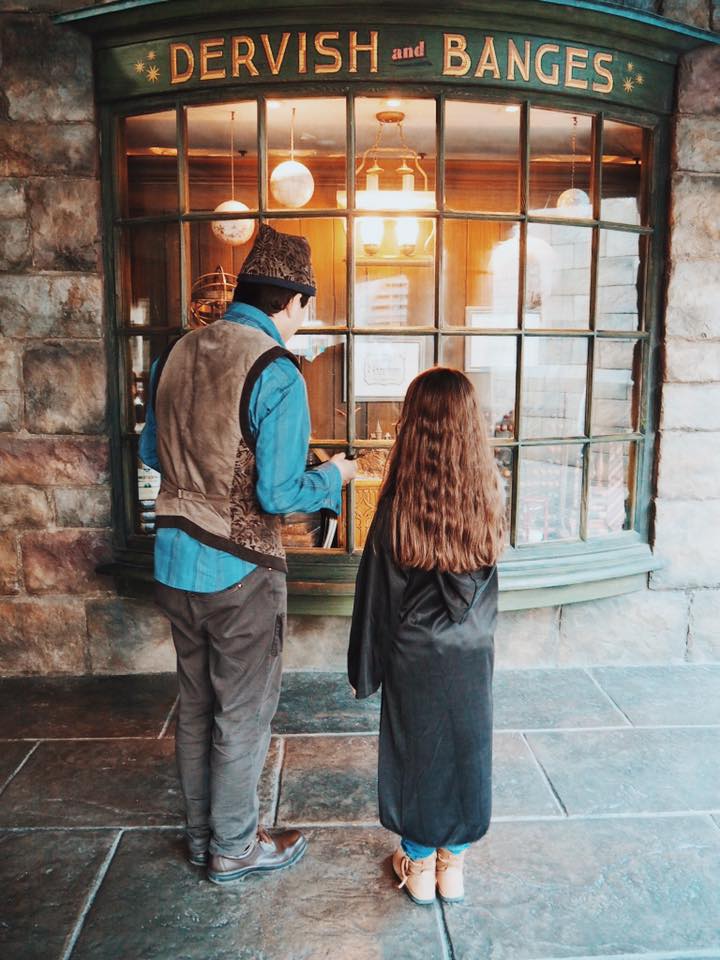 You can cast spells at windows, stone walls, chimneys, baggage, even at the back of an alley. To do so, you need to know the words and the action with the wand. Do it right and suddenly snow may begin to fall or things will shoot out. Sometimes you'll need a few attempts to get it to work. It's real magic after all 😉 I think there were around 8 or 9 areas scattered around the Wizarding World of Harry Potter. All magical wands come with a map to show you where. We also requested a second map which isn't as special as the one that comes with the map, but allowed us to protect our original map.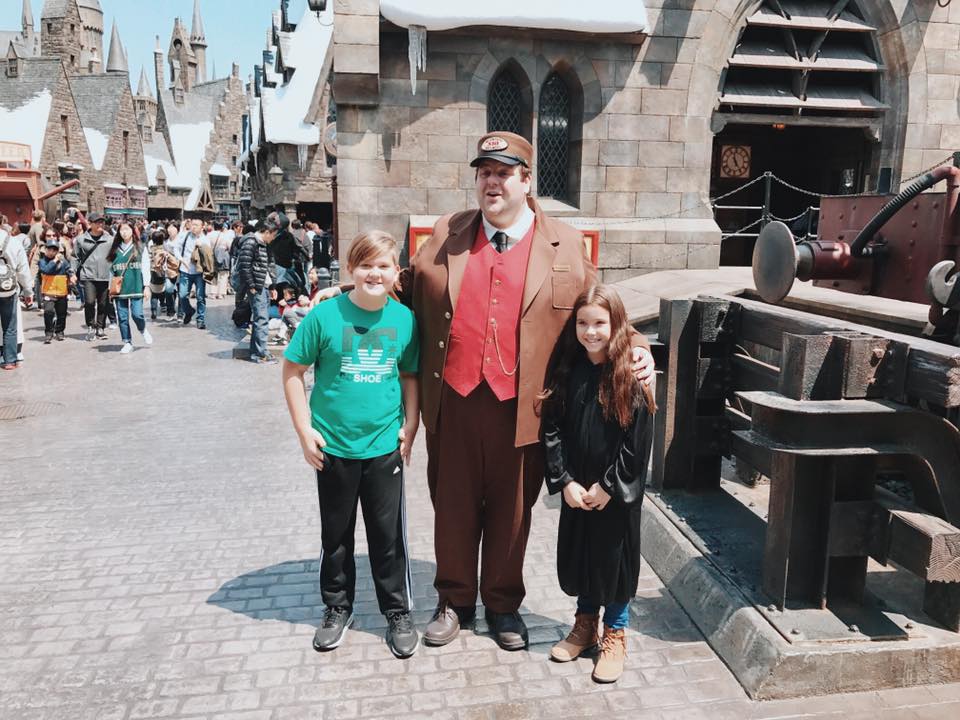 After casting a few spells it was time for us to head to Harry Potter and the Forbidden Journey in 4K3D which is the main attraction in the Wizarding World of Harry Potter. You will need to head to Hogwarts for this. We had purchased a Fast Pass in advance, but being a quiet day we found that this didn't give us much of an advantage over everyone else. As you enter Hogwarts you will need to put all cameras, bags, backpacks and any loose items including your phone, in provided lockers. I was apprehensive about doing this but after taking the ride, know that EVERYTHING needs to go in the locker.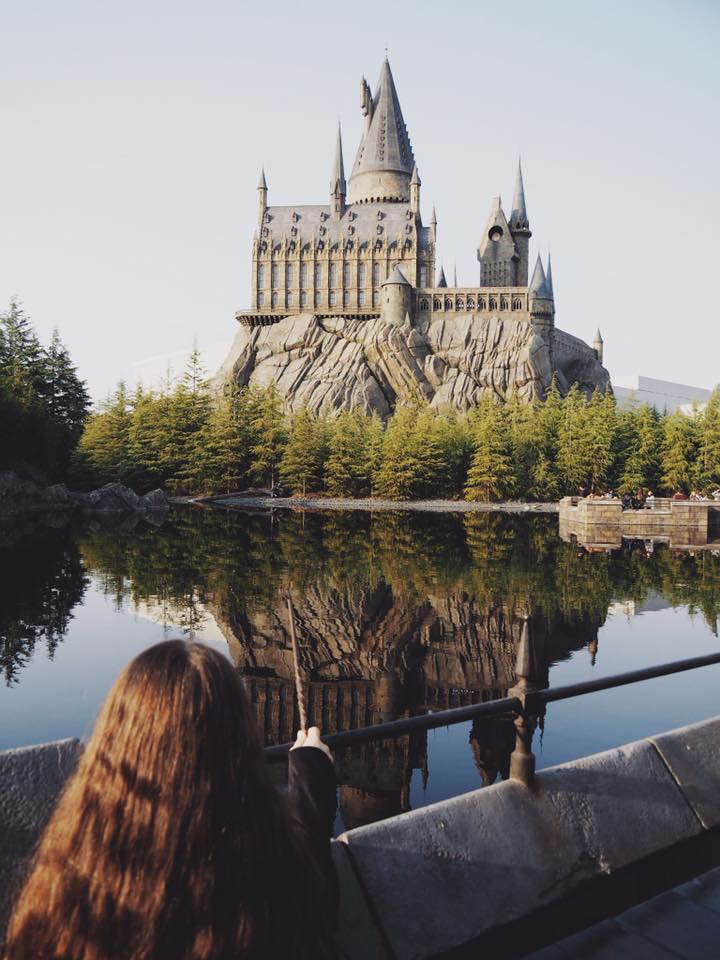 The Harry Potter and the Forbidden Journey in 4K3D ride was out of this world. Sunshine and I went from Muggle to bonafide wizards in moments as we rode a broomstick around Hogwarts School of Witchcraft and Wizardry and even had confrontation with the Whomping Willow. You really feel like you are on a broomstick thanks to the amazing KUKA robocoaster technology. Although the ride does not turn upside down, it does swing and twist you around, drop you down before flinging you up, and even pivots you onto your back. What a rush! We were even part of a Quidditch match. Sunshine is 8 and loved it (Striker stalled just before we got on, so missed out) although the Dements were very scary.Before you embark on this wild ride, you do get to tour through Hogwarts itself.  You get to see Dumbledore's office, the Defence Against the Dark Arts classroom, the Gryffindor common room and you'll even see the Sorting Hat (I'm certain I'm part of Gryffindor although this was not confirmed). Once the ride is completed, you exit through Filch's Emporium of Confiscated Goods gift shop. It's seriously the best ride that I've ever been on as I was totally immersed into the story. It made me a wizard for a few minutes (although it felt like a good hour).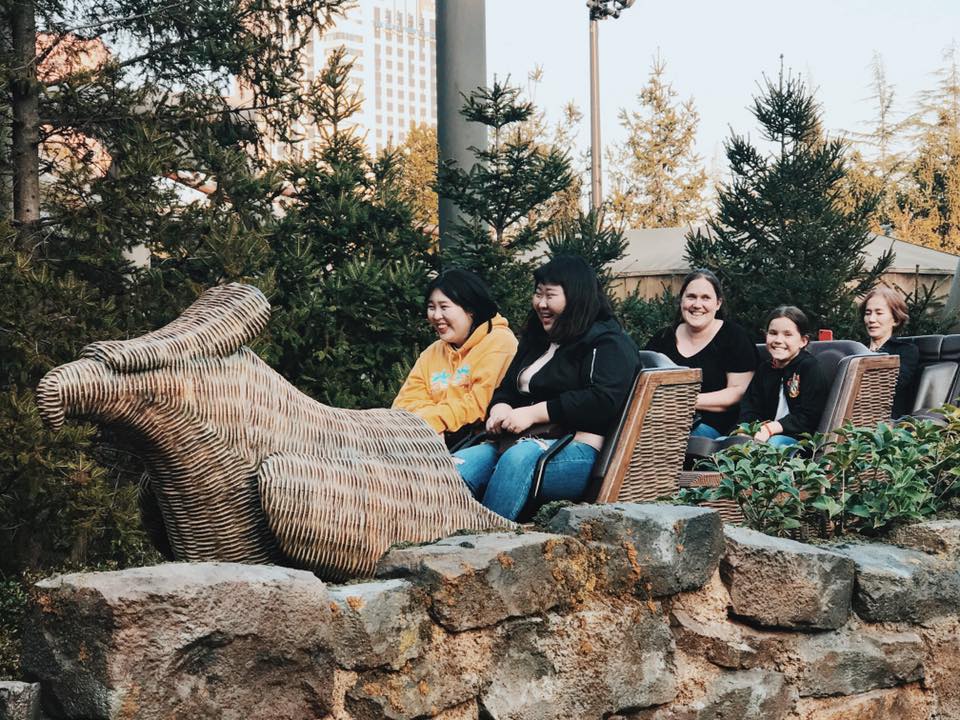 We had to follow this amazing ride with a trip on Harry Potter: Flight of the Hippogriff. I don't like rollercoasters and although this one is little, I was a little worried. I actually found it exhilarating and Sunshine was pretty chuffed with the experience too. The line wasn't too bad (if you are visiting Universal Studios Japan, a weekday is my recommendation). We were able to come up close to Hagrid's Hut and see where the Care of Magical Creatures Class is taught before taking a test flight of the Hippogriff over the Forbidden Forest. You have to do it!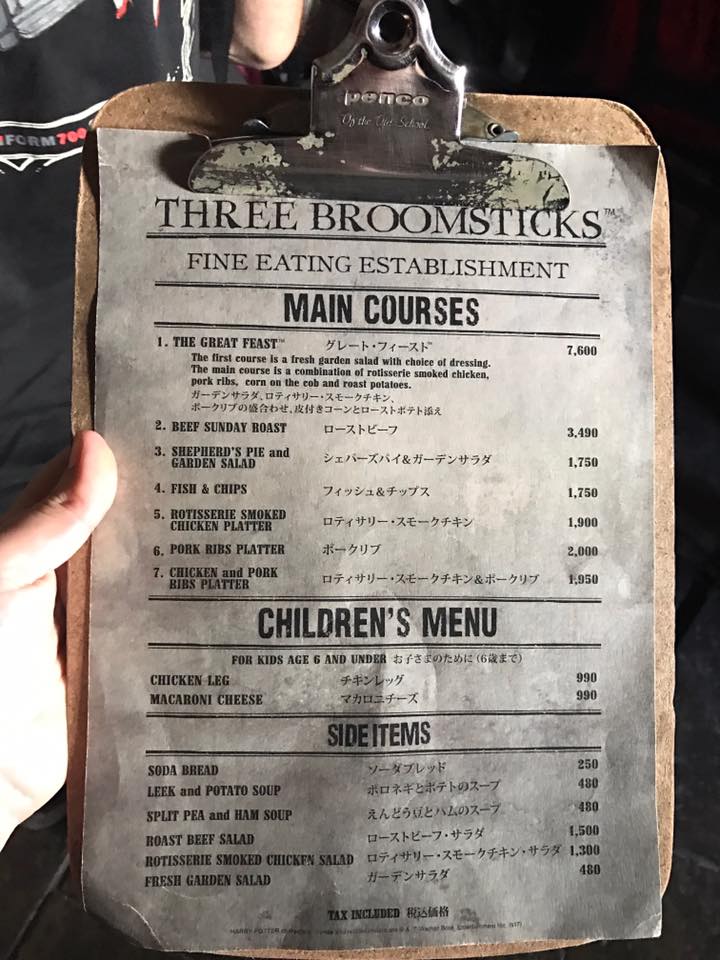 With all the rides out of the way, it was time for lunch. While there are a plethora of options spread across Universal Studios Japan, we couldn't bring ourselves to leave the Wizarding World of Harry Potter and decided to eat at Three Broomsticks Inn which is featured in all of the books and a popular stop for Harry, Ron and Hermione. We bought Butterbeer to drink (my gosh, drunk cold it is AMAZING!) and ordered good ol' English fish and chips for us all. nom nom nom. If the day is nice and warm, try to find a table outside so you can look across the Black Lake (a unique feature of Universal Studios Japan) across to Hogwarts.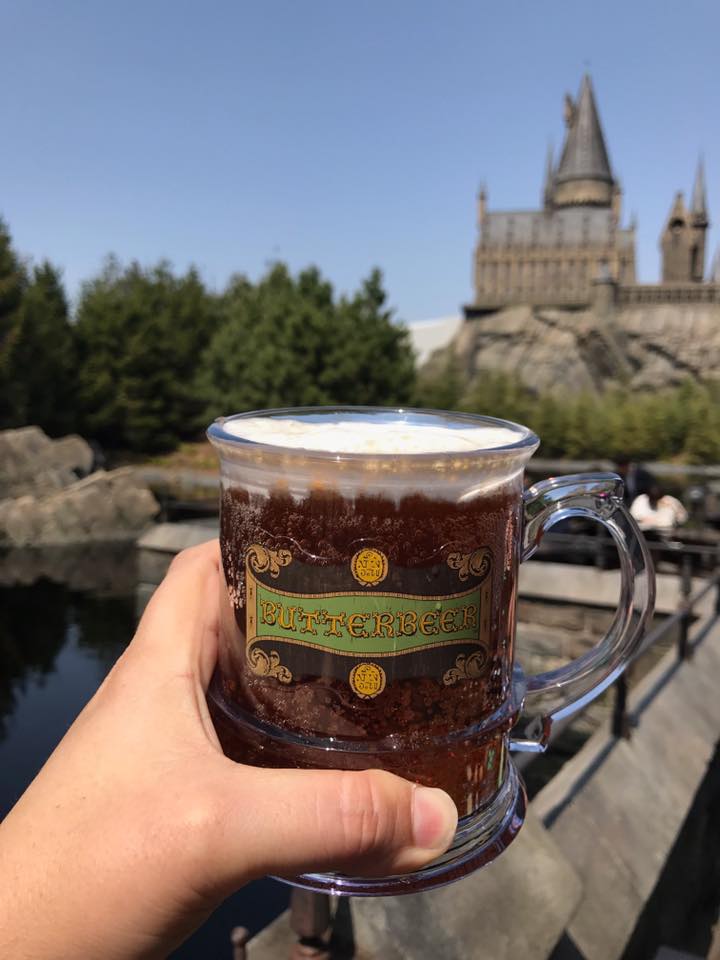 With our tummies filled, the kids were keen to do a little more spell casting. I think they would have been happy to do it all day. I pulled them away with the promise that they could buy a chocolate frog or Bertie Bott's Every-Flavour Beans at Honeydukes sweetshop. In the end, it was me who bought up big. Nostalgia hit and I kept finding little treats that I had read about in the books and I wanted it all. Strangely, I've brought it all home to Sydney but can't bring myself to eat it as I want it forrrevvver!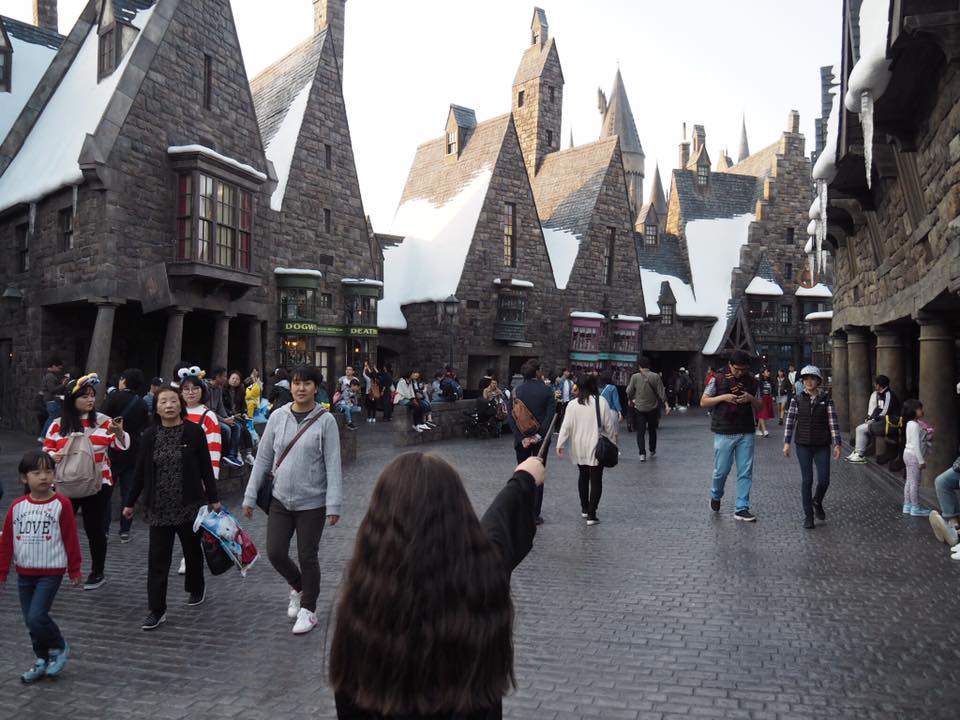 Towards late afternoon, we finally coaxed the kids away from Wizarding World of Harry Potter so we could see a little more of Universal Studios Japan. To be honest, we could have stayed in this part of the park all day. It really is that good!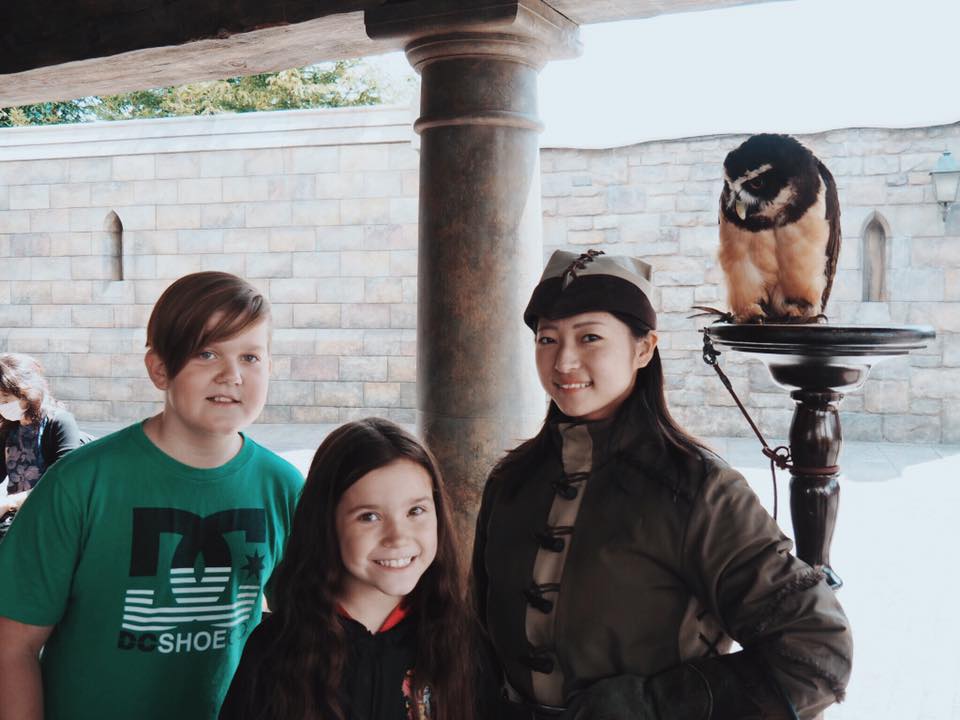 Universal Studios Japan Tickets
We purchased a studio pass before leaving Sydney which provided us admission to Universal Studios Japan on the designated day. I have head that the park can get very, very busy so we also purchased a Universal Express Pass to shorten the waiting time for attractions and guarantee us entry to the Wizarding World of Harry Potter. This is very important on days when it is busy, but was probably not needed when we visited. You can buy tickets at the ticket booth on the day, but I always like to play things safely and recommend a pre-purchase.
Where to stay
We stayed at the Park Front Hotel at Universal Studios. It was incredible, balancing the quirkiness of Japanese theme park love with luxe details. Rooms were also quite large by Japanese standards and it fit comfortably within our budget.

Want to know what else you can do at Universal Studios Japan? Check out Christine's Universal Studios adventure which includes the new Minions attraction!
We self funded our visit. All opinions are our own. 
Pin this to Pinterest: