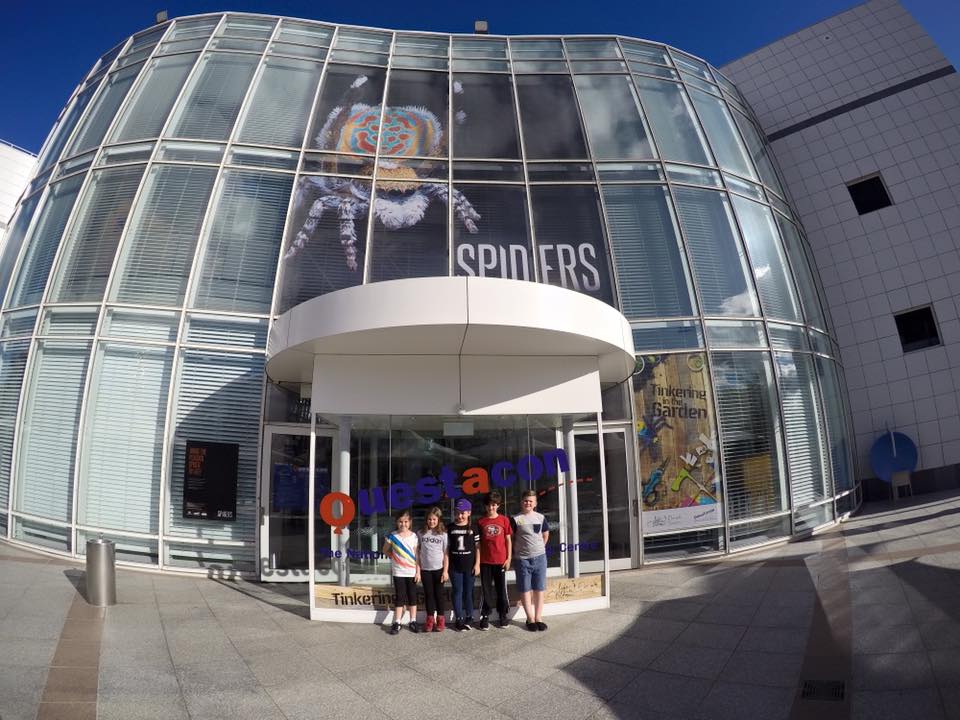 Travel was redefined for our family when my children arrived. Rather than the two of them fitting into our routines and travel plans, it appeared that we would be following their routines and that our adventures would predominatly centre around them as well. It made us happier, our travels a whole lot calmer and life extremely joyful. For that very reason Questacon was always going to be on our itinerary when we visited Canberra over the spring holidays.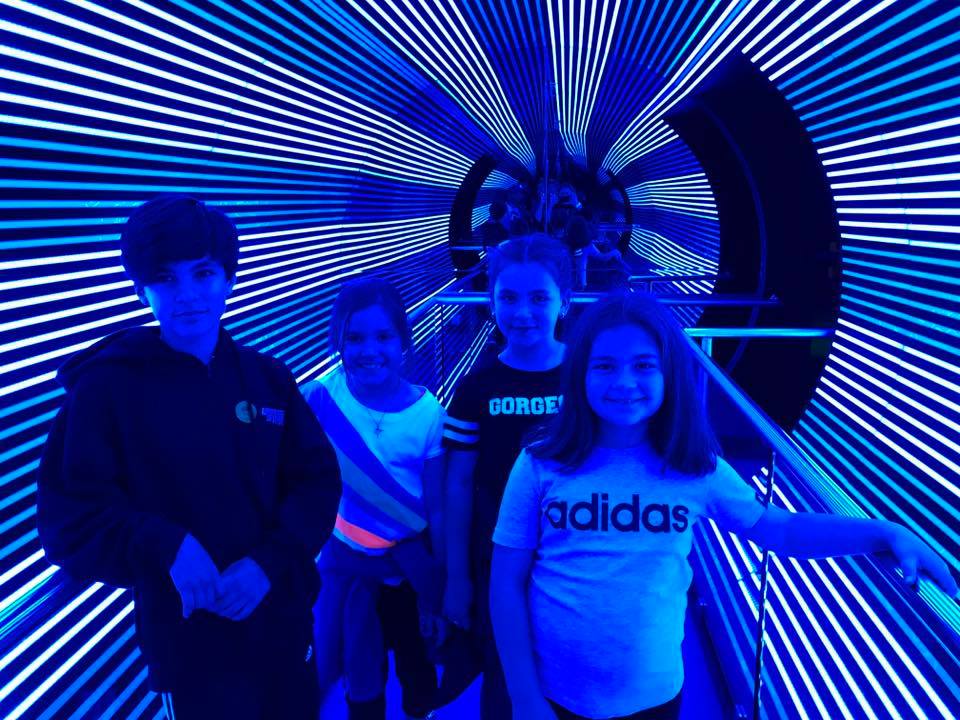 Since its development back in 1988, Questacon has curated an amazing number of exhibits where children, and the adults accompanying them, can explore science through hands on activities. It is a wonderful space, quite possibly our family's favourite museum. I'm also quite impressed that it was developed with a generous grant from Japan who donated half its construction fee.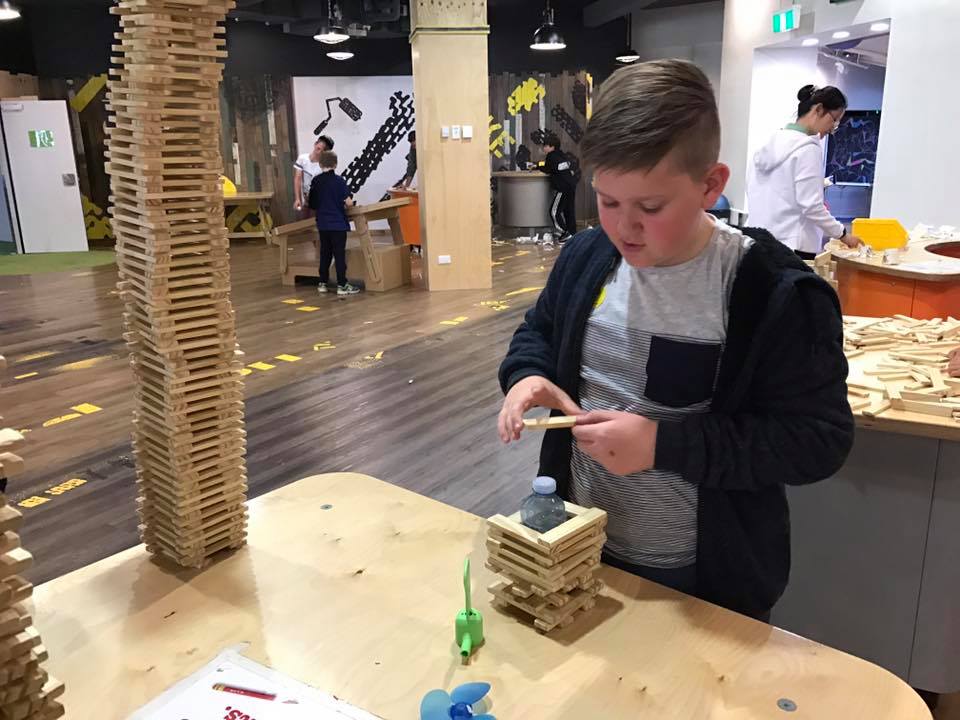 Initially I had set aside an entire day at Questacon, but with so much to see in Canberra I reevaluated and decided that half a day would be sufficient. The great thing about this museum is that regardless of the time that you spend here it is going to be a fantastic experience that the kids will refer back to again and again after you leave.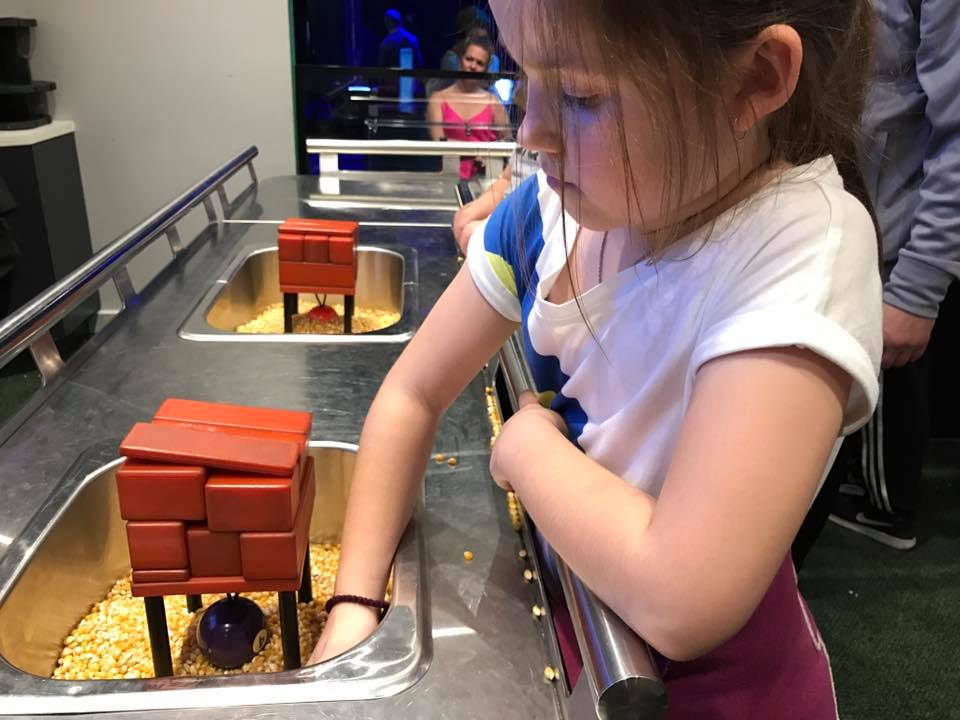 On arrival, you will wind up a central ramp to the top floor. At Questacon you start at the top and move down through each gallery. There are eight interactive galleries all together containing over 200 hands-on exhibits. In my experience, the kids will be really excited and will want to rush through the first gallery. Slow them down so they can see everything and really immerse themselves in the science.
Top of our list is the Earthquake Simulator and the slide (you free fall and it catches you). I would love to hear what you love the most.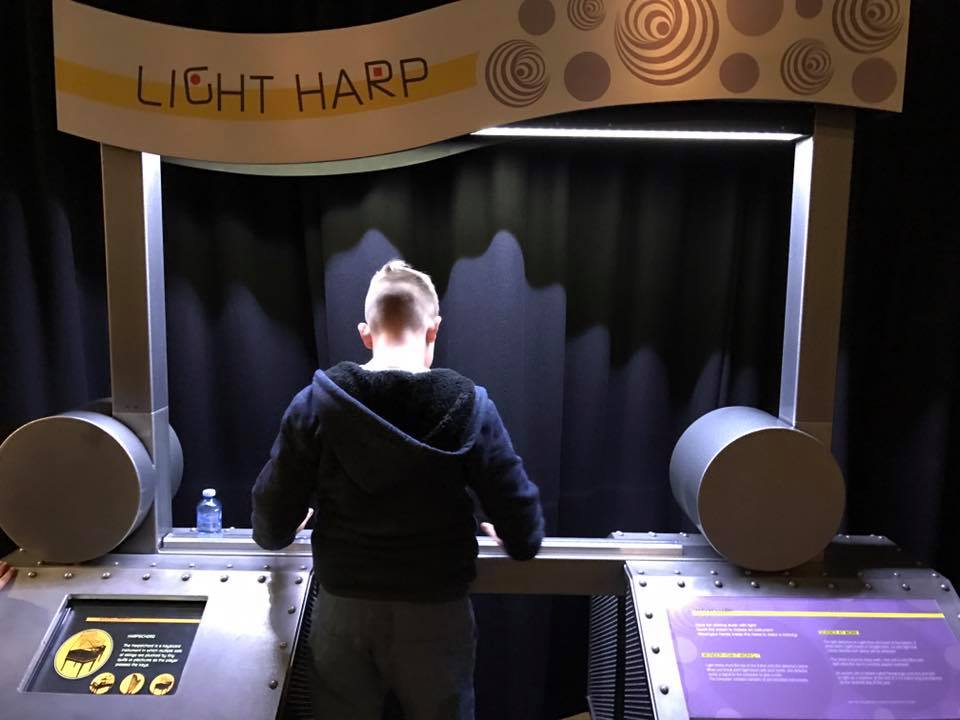 The Galleries
Gallery 2 – Wonderworks
Wonderworks explores colour, movement, light and sound. You can play music using light beams, meditate on the harmonic motion of a pendulum or try to escape the ever-watching gaze of an emu. This gallery's exhibits encourage you to find patterns, beauty and symmetry, which is important in quantifying and predicting phenomena in the world around us.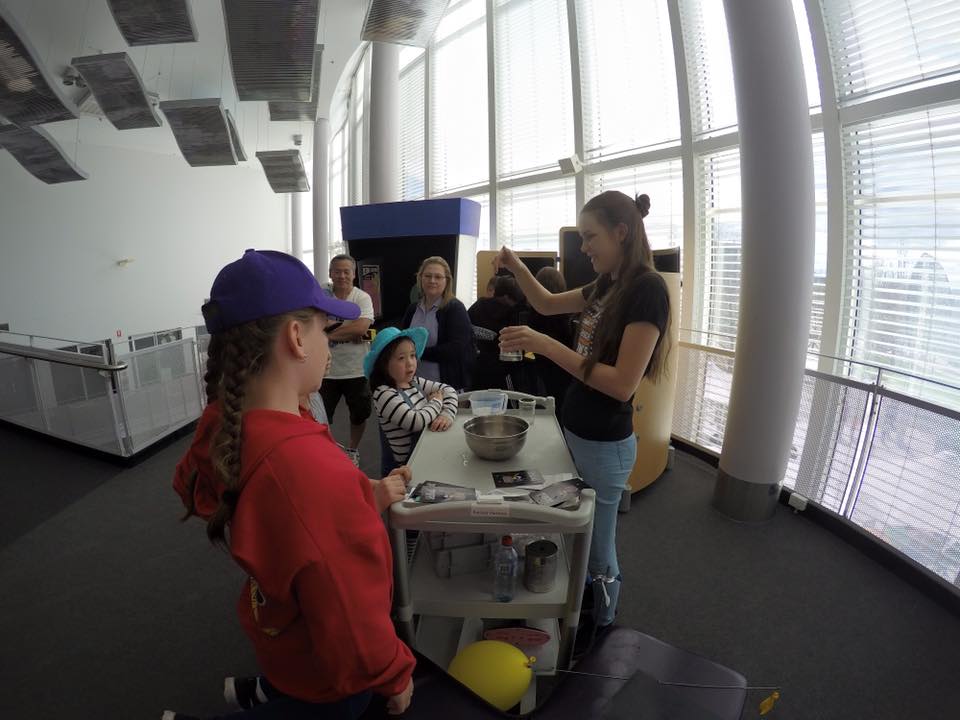 Gallery 3 – Awesome Earth
The Awesome Earth gallery is a space for exploring the natural phenomenons that occur in our world from earthquakes to lighting to heat, gravity and momentum. The kids loved the caged lightning where they found saw the Tesla coil in action and the Tornado exhibit where they made vortex.
Gallery 4 – Q Lab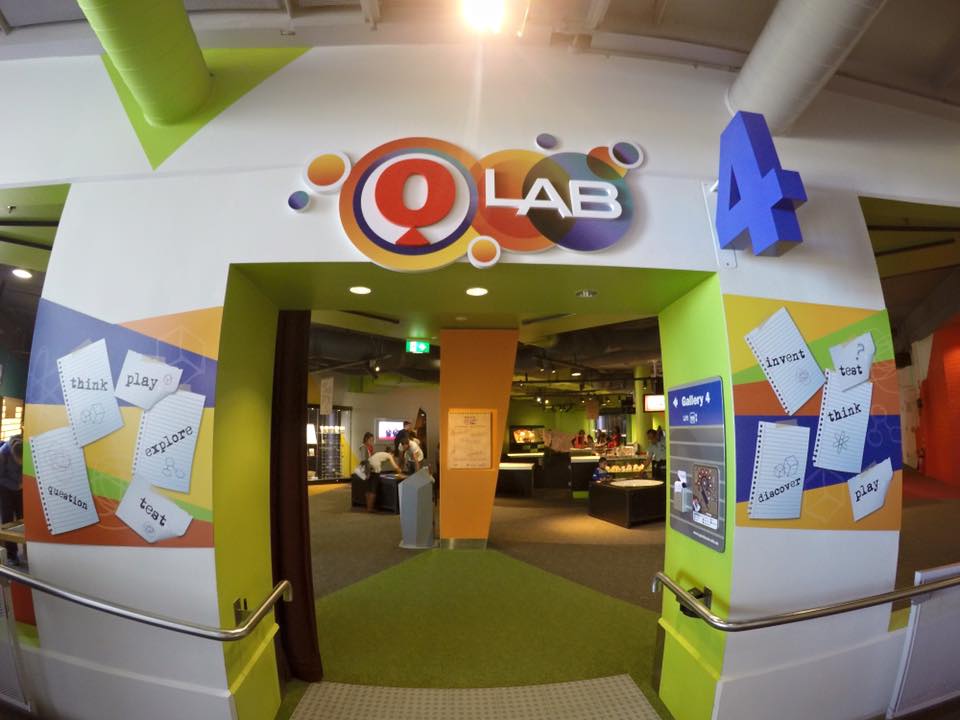 This gallery is ever changing with guest scientists visiting regularly and special events held across the year. You'll need to check the coming events list to know what is happening. The Q Lab features a giant periodic table containing actual samples of 94 of the 118 known elements that are the building blocks of the universe.
Gallery 5 – The Shed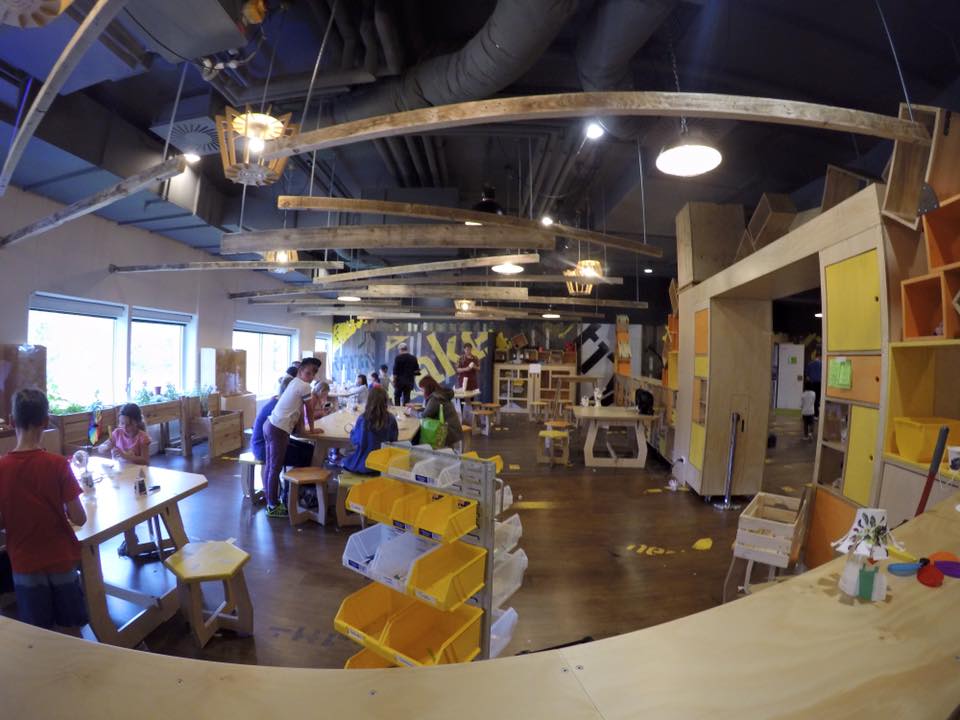 We actually found the Shed disappointing on our visit as it hadn't been restocked with resources and the visitors before us had spread everything across the floor. It was almost a WH&S risk as you could slide on the ground quickly.  On a good day, the space is dedicated to experimenting, providing a hands on space to tinker and design. I would love to spend more time here when it is all in order.
Gallery 6 – Mini Q—fun for 0-6 year olds
Our travelling group were all a little too old for this gallery on this trop. Like The Shed, it is a space for creating, testing and refining. On our first visit years ago the kids loved this space best. Try it out!
Gallery 7 – Excite@Q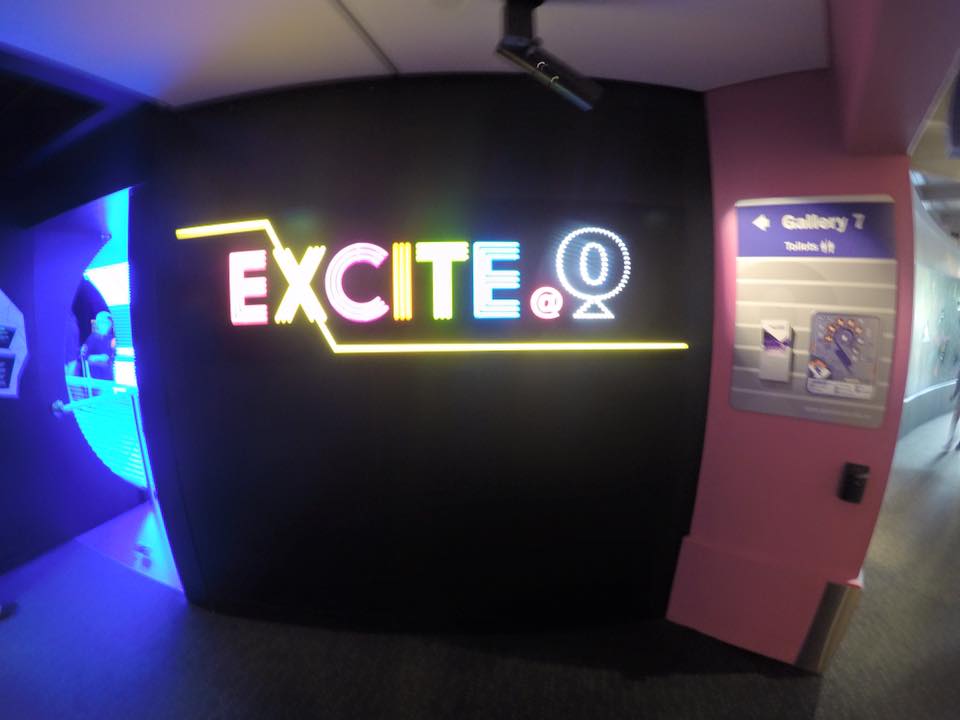 We were working towards this gallery for most of the trop with the kids super excited about trying the six metre slide. The exhibition is a complete hands on spaced where you can test your reflexes and push your adrenalin. Do not miss this gallery, the kids will love it!
Gallery 8 – H2O—Soak Up the Science
At the very bottom of Questacon you will find H2O where visitors can experiment with water. You can launch a hydrogen rocket, discover how water is used in manufacturing, pump it, boil it and so much more. It's a great space.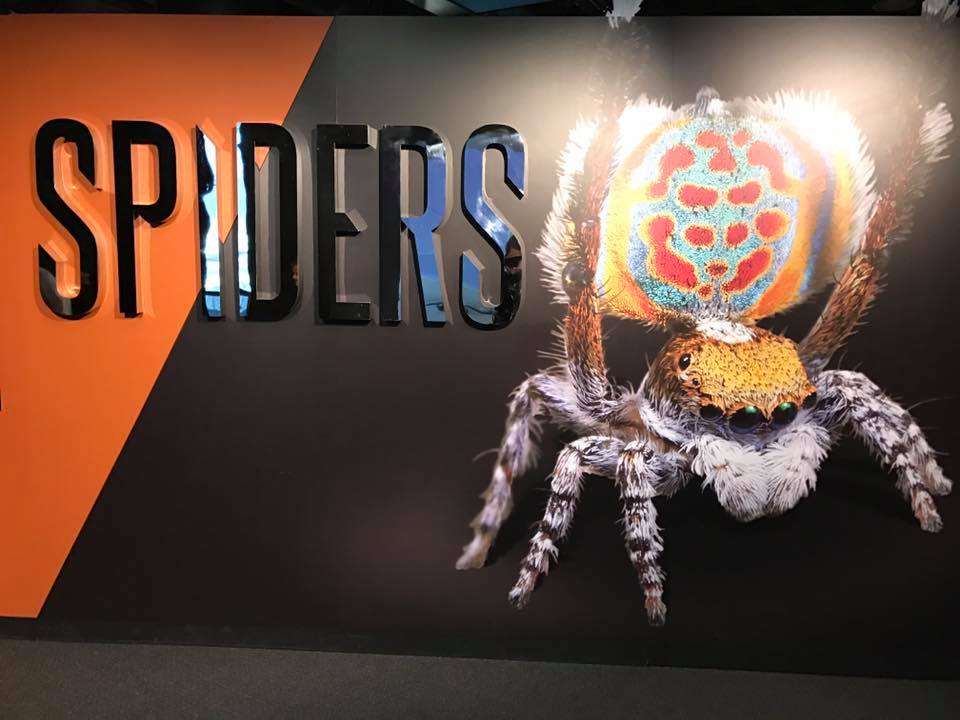 Right now, Questacon has a wonderful Spider exhibit where you can find out about their creepy world, look at them up close and even see through their eyes. From 29 October 2016 through to July 2017, Questacon is teaming up with Australia Museum to exhibit Spiders in Sydney. You can find out more here.
Questacon – www.questacon.edu.au is open daily from 9.00 am to 5.00 pm although it is closed on Christmas Day. A family ticket is currently $70.00 for two adults and up to three children.  If you are planning to see a few attractions in Canberra you might like to consider a 3infun pass – www.3infun.com.au which provided access to the Australian Institute of Sport, Cockington Green Gardens and Questacon – The National Science and Technology Centre for at least 25% off the regular family price for all three attractions.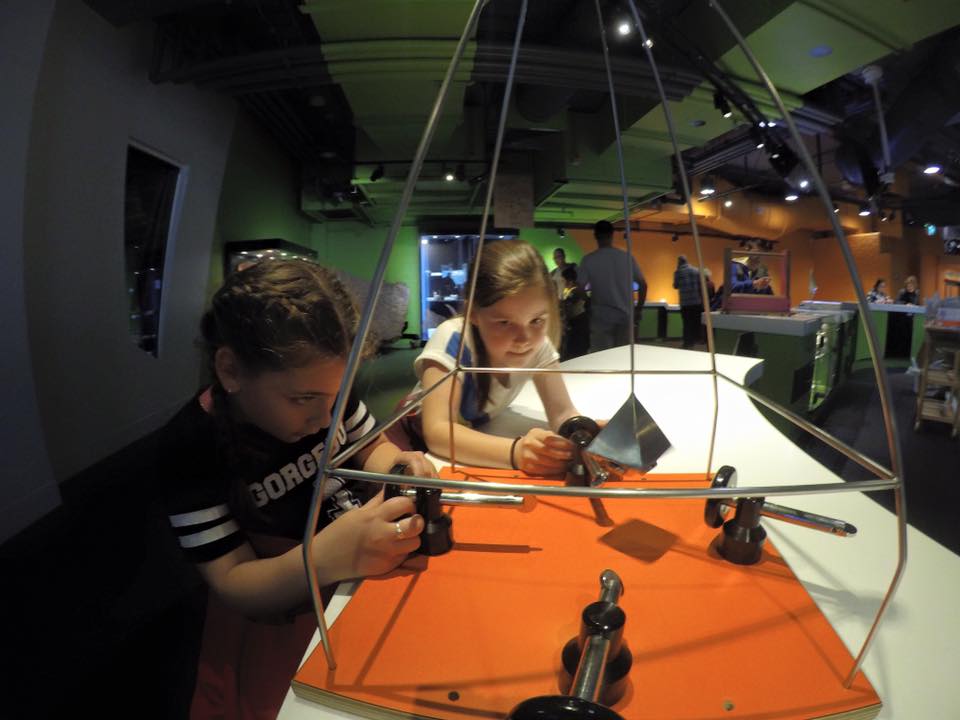 Thank you to VisitCanberra who hosted our Canberra stay and provided a 3infun pass. We were under no obligation to review our trip to the Questacon. All opinions and thoughts are our own. 
If you're ever in San Francisco, make sure you visit the Exploratorium. It's almost as good at Questacon! 
Wondering what else to do in Canberra? Check out our 20 Things To Do In Canberra coverage.