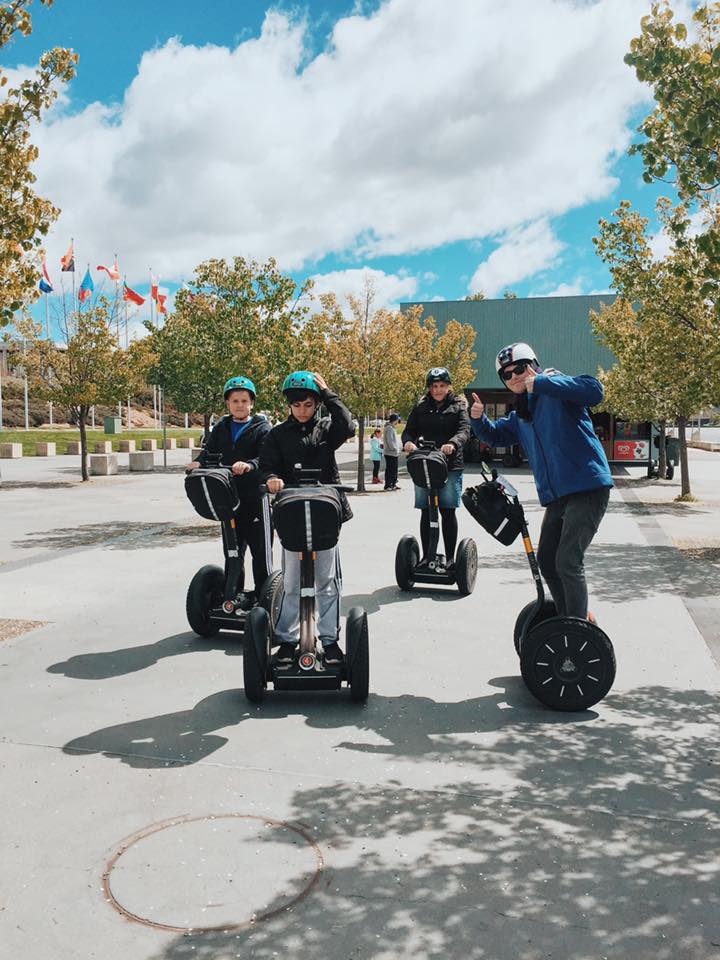 Whilst the Fountain of Youth is a legend, I strongly believe that trying new things helps keep us young. Well, young at heart. On each of our travel adventures I like to seek out new experiences for our family. Sometimes I find these quite challenging, especially if heights and speed are involved.
When the kids spotted a Segway on the shore of Lake Burley Griffin I knew a new experience was about to unfold. Later that afternoon I found myself outside Seg Glide Ride negotiating a tour with the kids at my heel, brimming full of excitement. Three of them were about to become disappointed.
CLICK for information on Sydney Segway Tours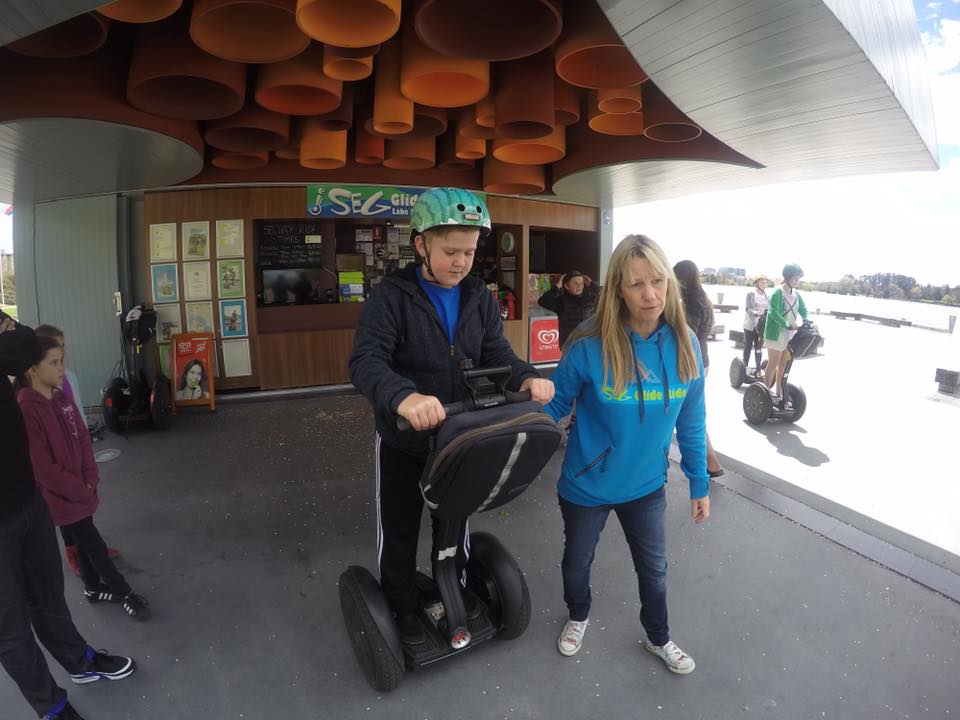 To ride a Segway you need to utilise your body to move forward, to the side and to stop. Lean forward to go forward, lean back to stop, lean left or right to turn that way. Unfortunately for our little group, this means that there is a weight and age requirement. If you're not tall enough you can't safely operate the Segway. On this occasion only two of the kids could ride. Of course they needed some supervision so I went along for the ride.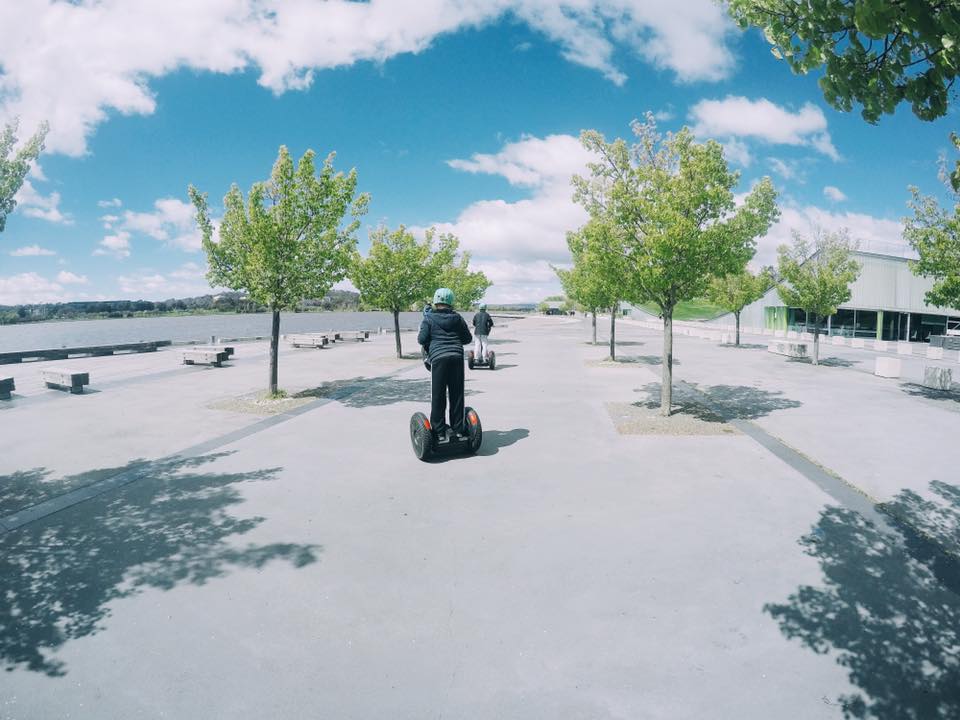 Seg Glide Ride can be found on the shores of Lake Burley Griffin just behind Questacon. There are scheduled daily times for the 15 minute, 30 minute and hour tours each day.With three disappointed kids looking on (and their dads as well for good measure) we agreed that a 15 minute ride would be fair. A 15 minute ride currently costs $25.00 per person.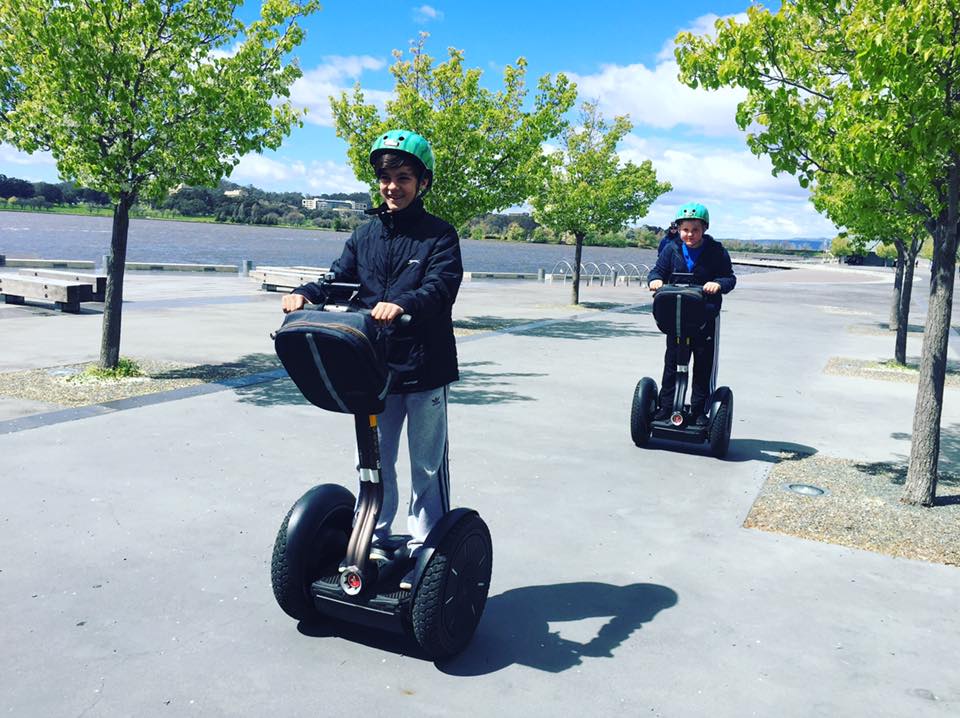 Before our tour set off, we were fitted with a Nutcase helmet and given an individual tutorial where we learned how to ride the Segway. It's actually very simple, responding to the positioning of you body. I was wearing heeled boots which threw off my balance a little so I took these off and rode barefoot (I suggest you wear sneakers or flats when you go).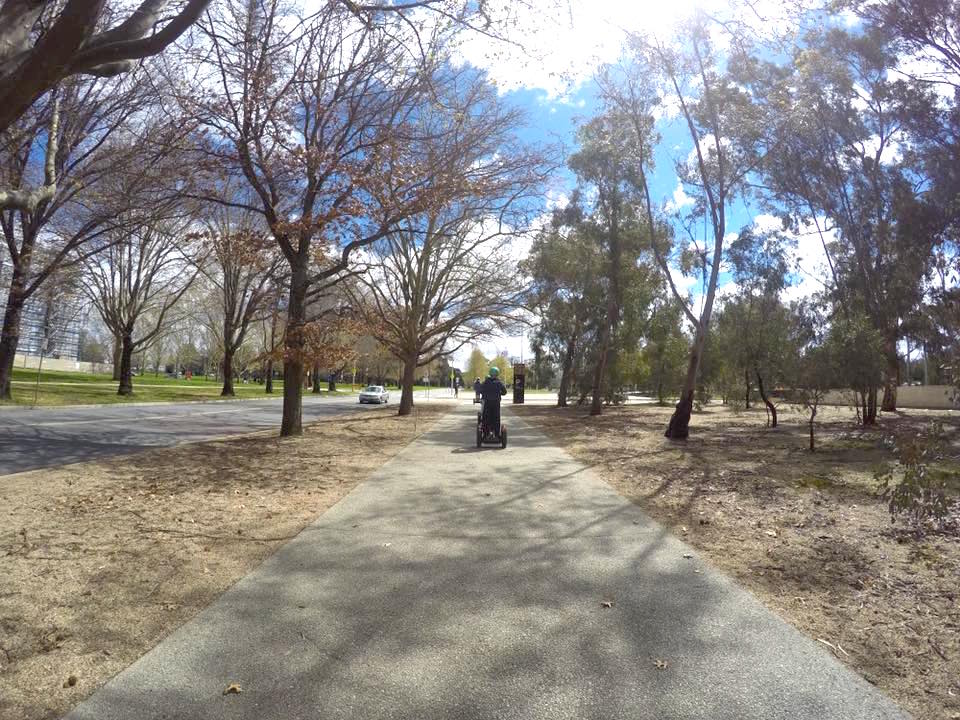 Once we were all familiar with our individual Segway the tour began. We rode along Lake Burley Griffin before turning into the parliamentary zone. I would imagine that this is often an opportunity to look at the buildings and learn a little history but we largely ignored our surroundings, focusing on our speed and movements of our Segway instead. Eventually we found ourselves in an expanse of grass which I believe is the Reconciliation Place. Here we enjoyed a free ride where we could zoom at our chosen speed, weave and just let loose. This time wasn't included in our 15 minutes and grew our confidence.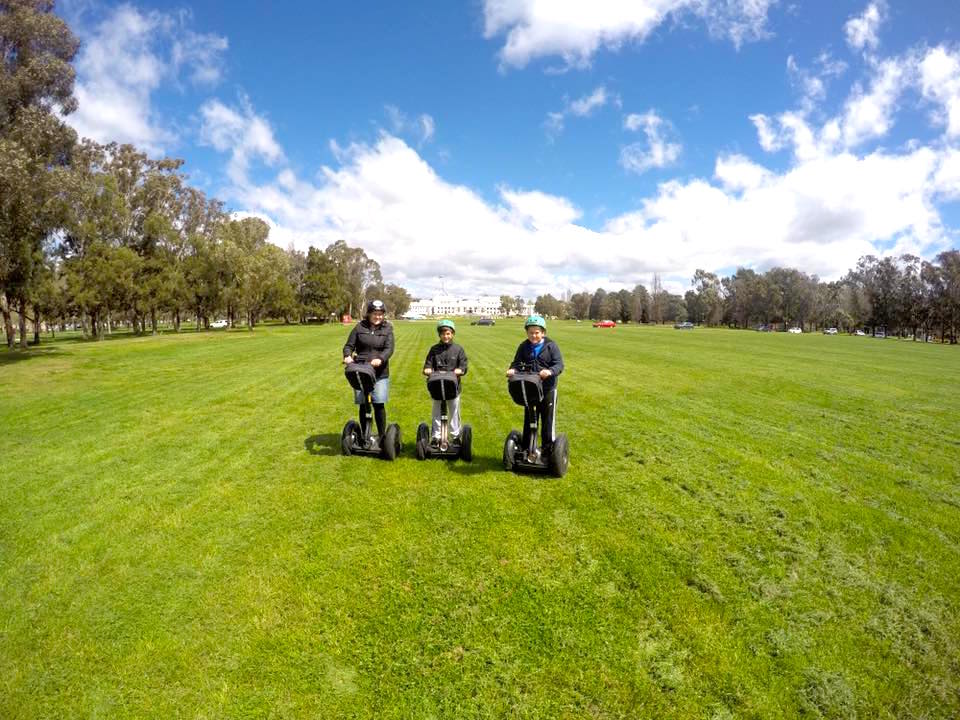 Soon we were back on the tour. We learned how to go up and down small ridges and how to weave safely. The kids were in their element, squealing with delight much of the time. Before too long we were back at the Seg Glide Ride Headquarters returning our Segway. 15 minutes just goes too fast!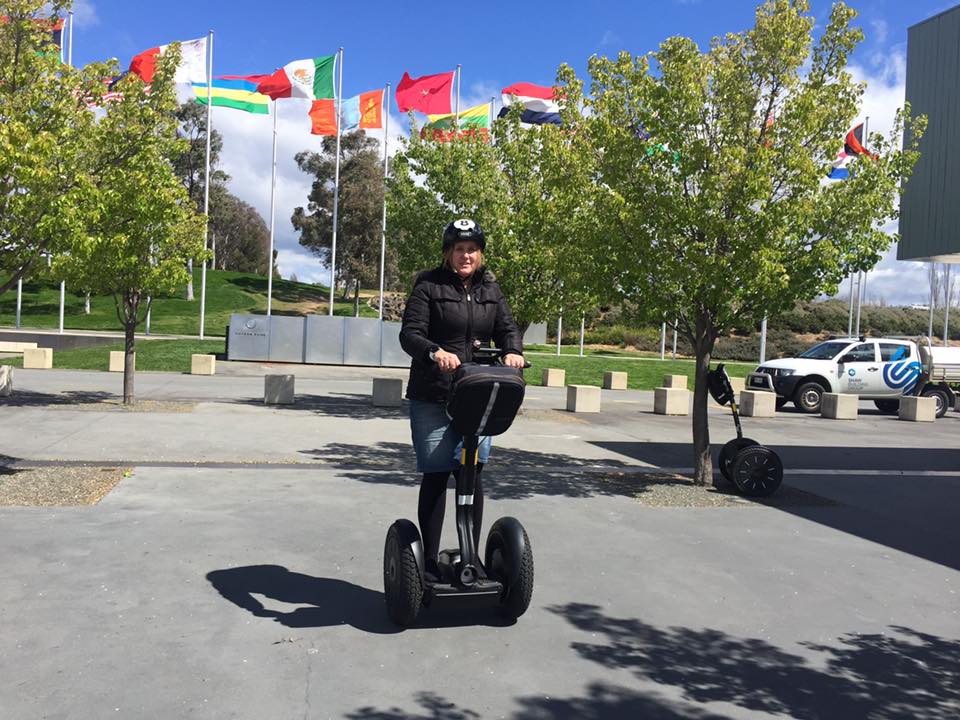 You too can experience the Segway fun in Canberra. You will need to prebook although you may like to take your chances and turn up on a whim like us (please note that we almost missed out on a tour). 
Tours leave throughout the day. 15 minute tours: 12pm and 12.45pm. 
30 minute tours: 9.30am, 10.30am, 12pm, 2pm, 3.30pm. 
1 hour tours: 10.30am, 2pm, 3.30pm.
Head to www.segglideride.com.au for full details. 
Wondering what else to do in Canberra? Check out our 20 Things To Do In Canberra coverage.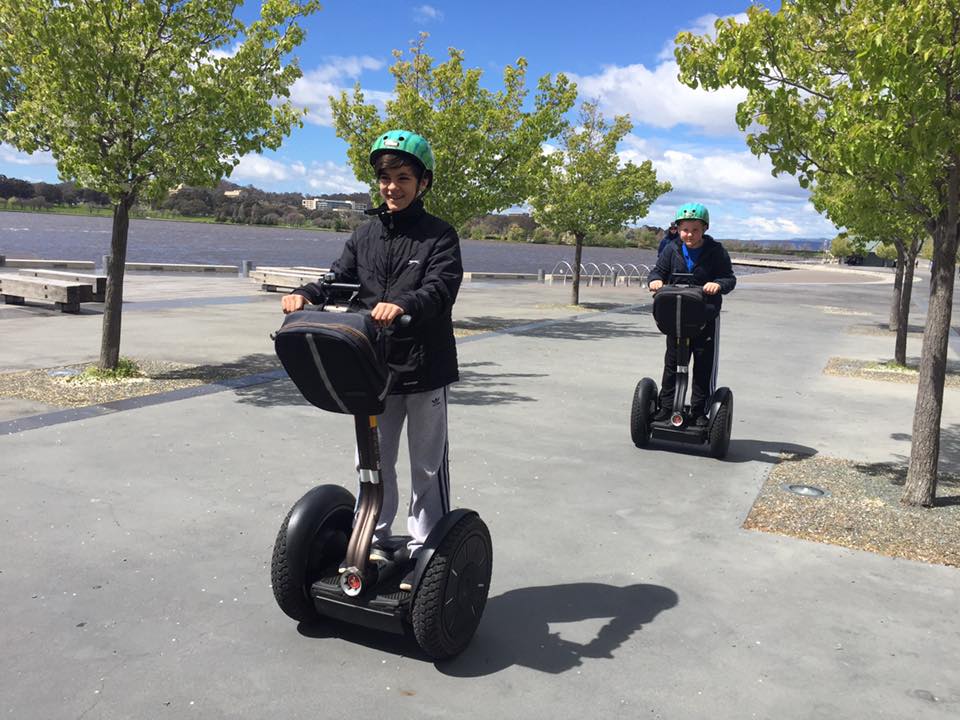 *For those of you who know Striker, you will be aware that he is only 10 years old. However, as he is close to 160cm and weights over 50 kg, the age limit was reduced in his case. His 11 year old cousin was still not able to ride as she was not tall enough. 
**Our Seg Glide Ride was self funded. 
PIN THIS