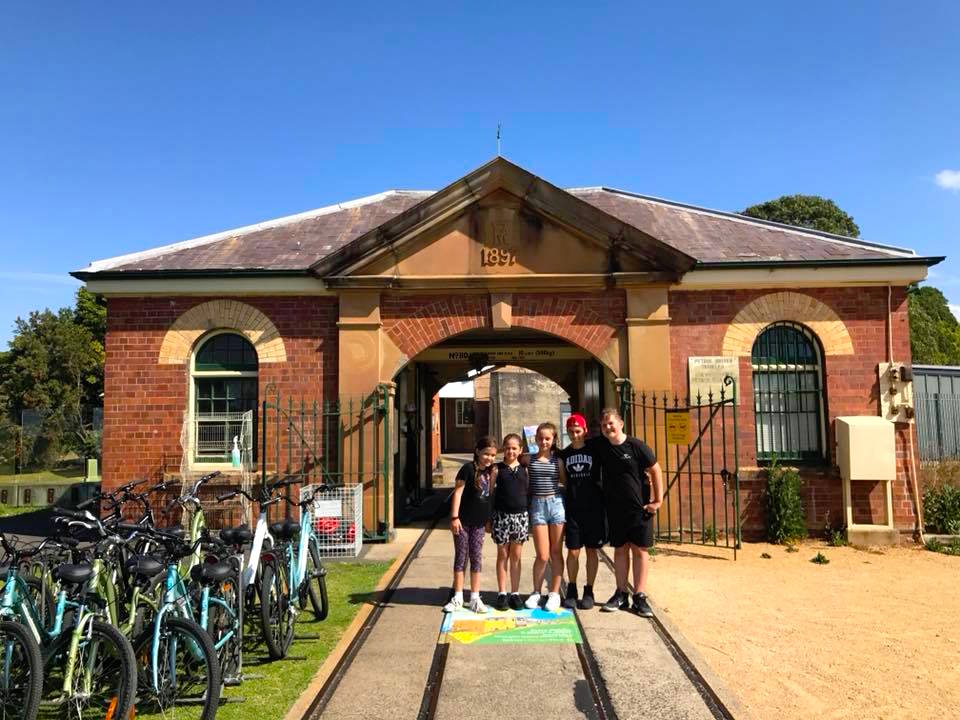 Kids Segway Tours in Sydney
With a little daredevil on our hands, we are always on the hunt for experiences which will provide a little adrenaline. Until a few months ago, Sunshine was too young to enjoy a Segway Tour in most locations in Australia but then she grew a few centimetres and had a birthday and she asked if we could look into kids Segway tours in Sydney.
CLICK to read about our Seg Glide Ride in Canberra
We were pleased to find Segway Tours Australia at Homebush and booked one of the tours in early spring for one of their guided tours. The kids were giddy with excitement about going and counted down the days in anticipation.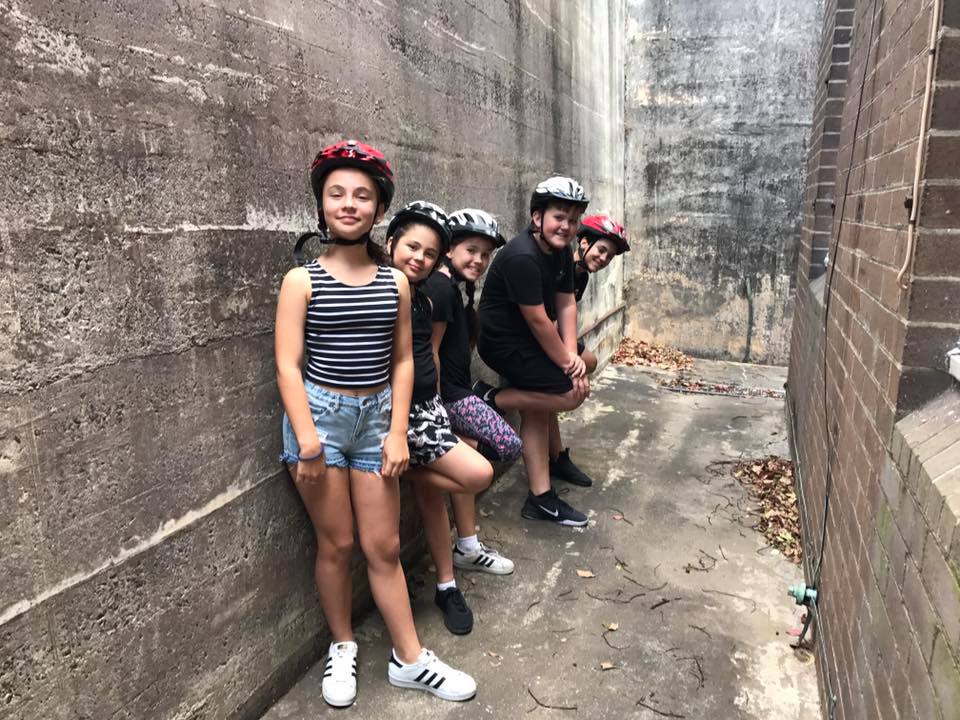 When the day finally arrived, we headed to the Segway Tours Australia dressed in our gym wear and sneakers (make sure you dress appropriately when you go, including closed toe shoes, to ensure safety). On arrival, we were greeted warmly before being fitted for helmets before we sat down for the induction video.
It was then time for the Segways to be set up and for each of us to take our turn on our individual machine and learn how to go forwards, backwards and how to move left to right. I must admit that I found it a little scary to begin with, but within a few minutes found that the Segway I was on was quite intuitive. A slight body lean right and it turned that direction; moving my hips forward and we zoomed ahead. It was easy!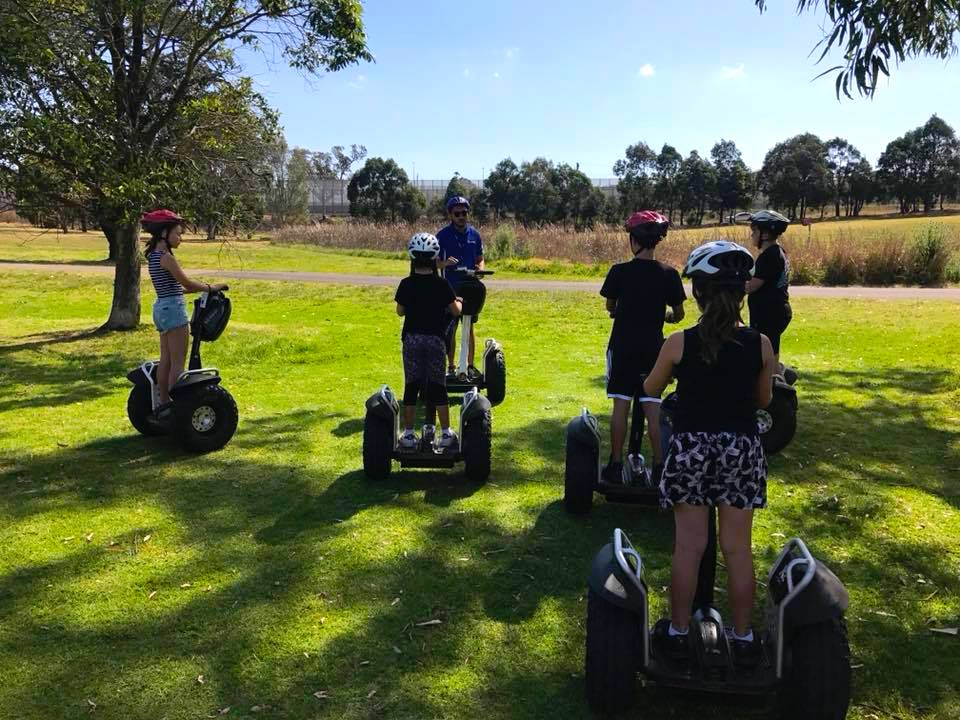 After a few laps of the training ground, our tour began. Unlike the Canberra Segway tour we took with the kids which winds you through the government buildings, museums and galleries, this tour takes you straight to a paddock where you can fly around the perimeter. The kids found this quite exhilarating, but for me I much prefer a more cultured tour!
On the way to the paddock, our guide kept the Segways on turtle power which is around 20 kph. After proving that we could ride them, the speed is lifted for the paddock. I found the turtle power quite comfortable but I know the kids, full of bravado, loved the extra speed and few around the paddock.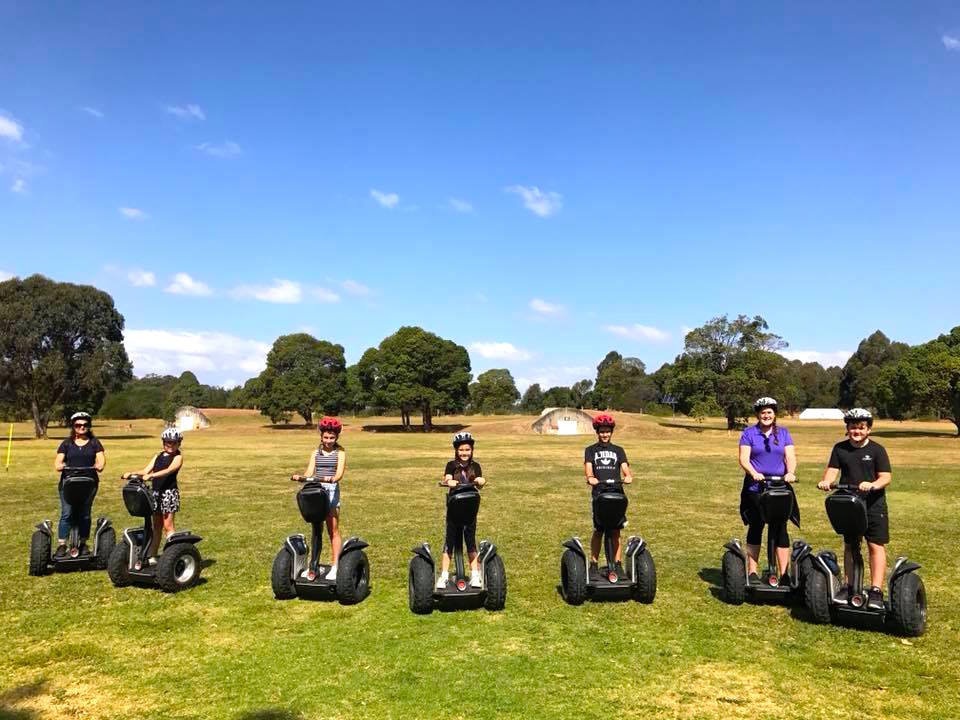 If you're looking for kids Segway tours in Sydney, then this is probably the best you'll find. Tours for kids last around 30 minutes and need to be pre-booked. Groups numbers are restricted to keep them fun. They can also be booked for birthday parties.
CLICK to read about Sydney's BEST playground for Tweens and Teens
Details:
Address: 1 Jamieson St, Silverwater NSW 2128. (Head to the Newington Armory next to the Blaxland Riverside Park.
Open: Weekends and School Holidays. Check availability via the Segway Tours Australia website
Price: From $35.00
Website: www.segwaytours.com.au
This kids Segway Tour was completely self-funded. All opinions are our own.
PIN THIS