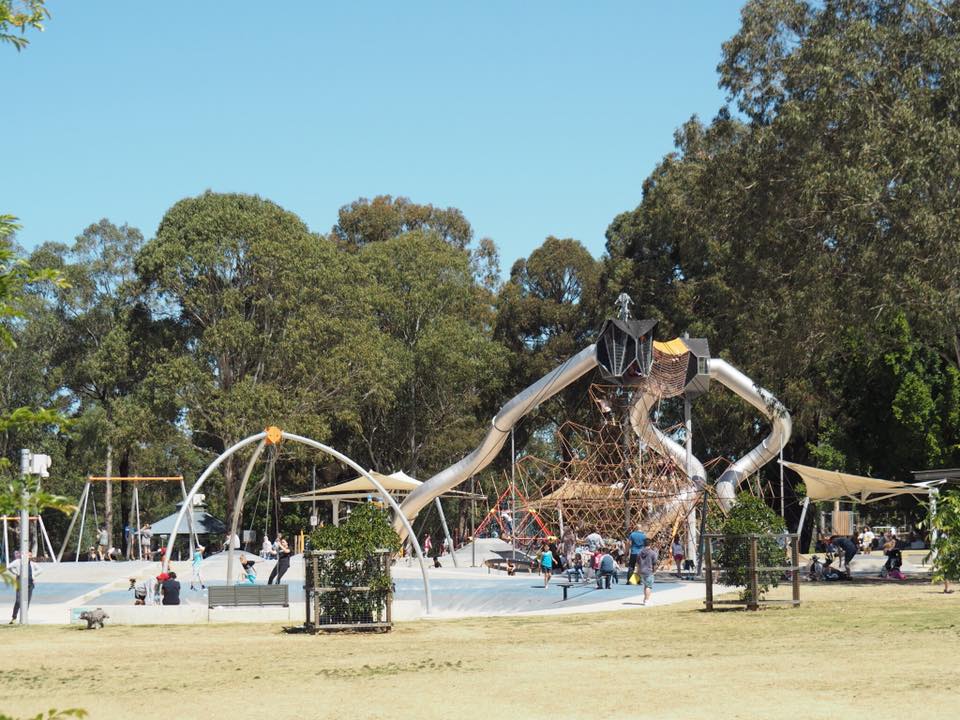 If you're looking for a Western Sydney playground that will cater for all ages, Fairfield Adventure Park is where you should head. Opened back in April 2015, this playground is an incredible mix of traditional and modern play equipment styles.
Spread across a large space and a mere 10-minute walk from Fairfield Station, it is easily accessible with a good sized parking area to boot.
Fairfield Adventure Park – A Playground for Tweens
If you're a parent who has found it difficult to source a playground where your tweens will engage with the equipment, Fairfield Adventure Park is your answer. An 11 metre climbing net that features a sky bridge and three different slide choices can not be ignored. It's one of the highest in Australia and provides an immediate sense of awe when you first spot it, and is certain to have your adventurous tweens running for it straight away.
The Fairfield Adventure Park also boasts an adventure-style area which could be compared to the one in Ninja Warrior, but without the water. There are rope climbing walls, tyre walls, balancing beams, flying foxes, tight ropes and a plethora of other designs that your kids can manoeuvre between.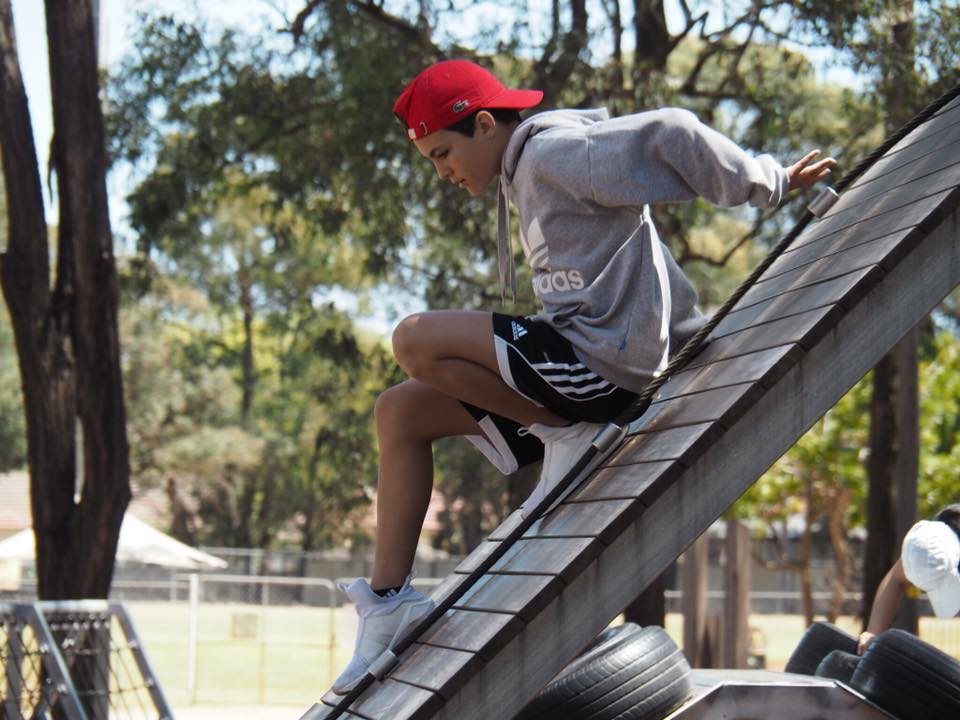 The entire park has been designed with tweens in mind which sets it apart from other Western Sydney playgrounds. There is a giant fooseball game for those visiting with friends, a mist shower, tug-a-war and even mini trampolines. I think it could quite easily keep the kids occupied all day, especially if you bring along a picnic!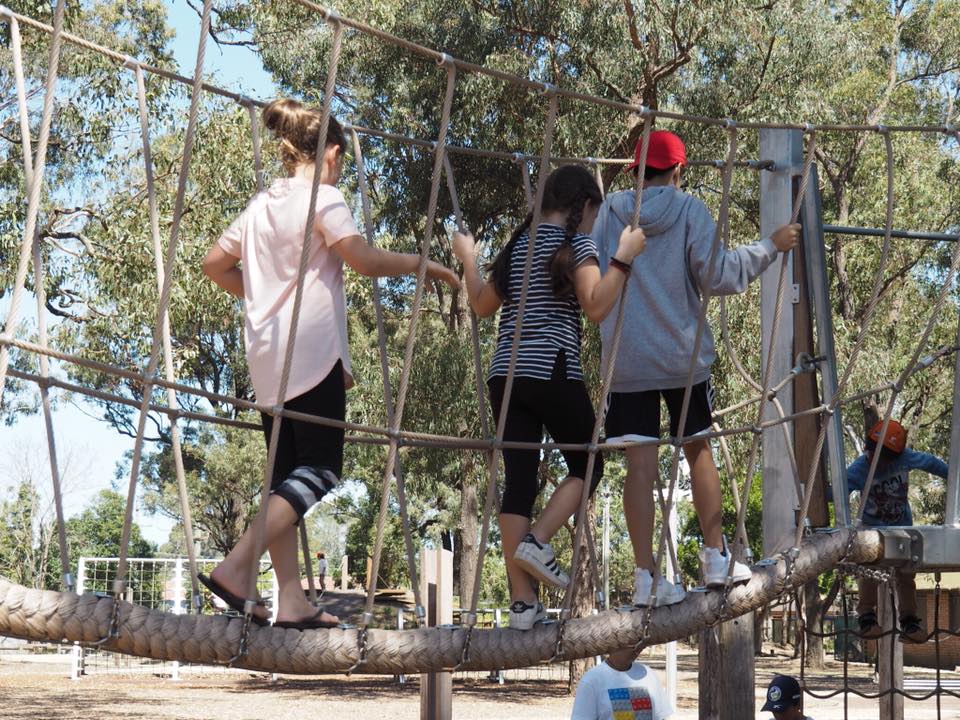 A Playground for Preschoolers?
Whilst not fenced and a magnet for your fast paced school-aged kids, Fairfield Adventure Park has plenty of small equipment styles for toddlers and preschoolers but you will need to stick close. You may like to bring along a bucket and spade for the sandy area, or a few toy cars to push around the tracks.
The Fairfield Adventure Park is a great choice if your kids a spread of ages, but if you are just travelling with toddlers and preschoolers you may like to visit one of the fenced, and less crowded parks in Western Sydney which would be more suitable (and less stressful) like the Holroyd Gardens playground.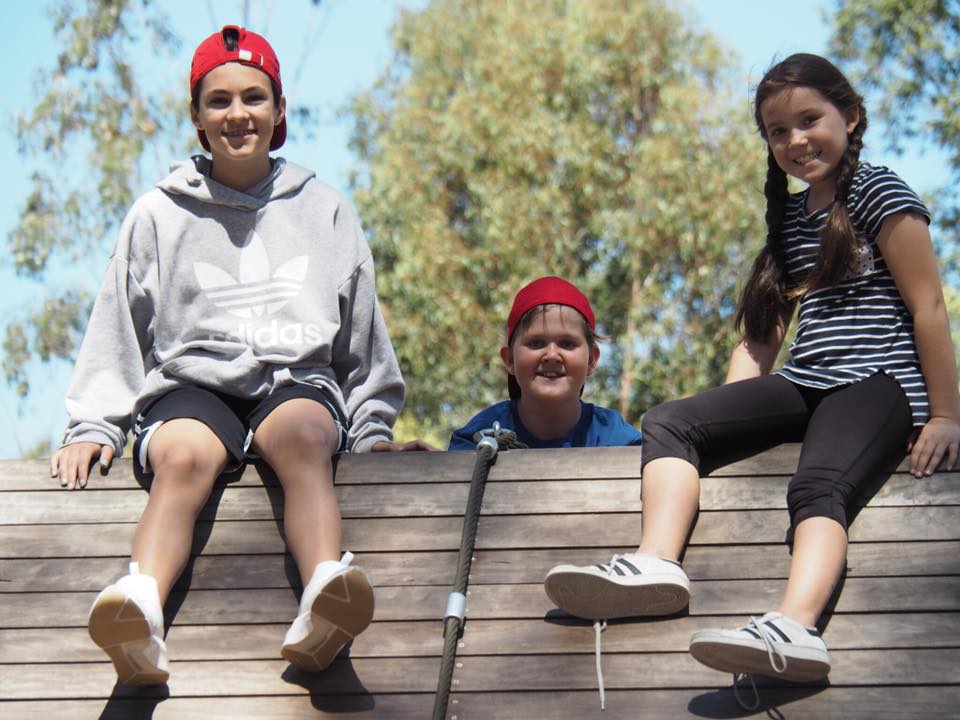 All the details
Address: Vine Street, Fairfield
Toilets: Yes including accessible facilities
Facilities: BBQ and
Parking: Between the Fairfield Leisure Centre and Fairfield Adventure Park. It is free.
Shade: There are shaded areas however these get nabbed by visitors early, so be quick!
Recommended Age Range: Designed specifically for tweens, it does have suitable equipment for younger ages, but it is minimal.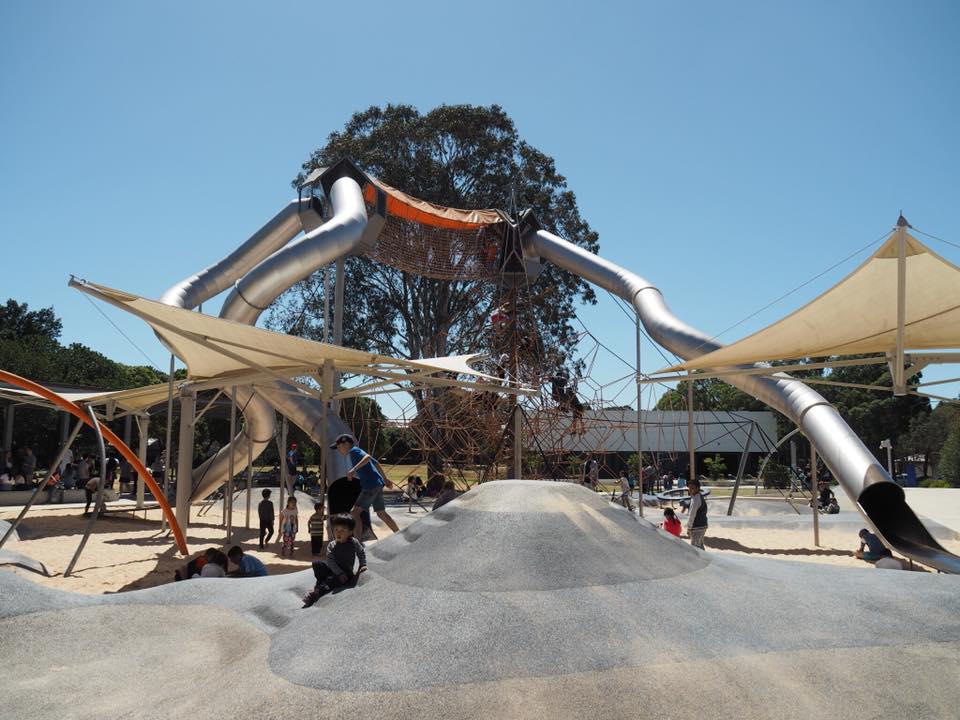 Book the Fairfield Adventure Park Picnic Area
You can prebook one of the shaded, picnic table areas for your party or gathering by contacting the Fairfield Council during business hours. 
PIN THIS